My monthly summaries are back by popular demand! I wasn't sure if I wanted to continue rounding up my travels in this way, so hit the pause button for several months to reevaluate. As it turns out, I missed them! And so did you guys. Stay tuned as I'll be catching you up on every detail of my recent moves over the next few weeks or so!
---
Month 55 brought about a blend of some of my favourite ways to travel: solo; on beautiful islands; and stopping moving to get to know a city in depth.
I kicked off the month in beautiful Maupiti, which I chose to visit solely because I'd read it was just like Bora Bora had been in the sixties. I knew I'd be visiting Bora Bora while I was in French Polynesia and wasn't sure just how damaged by tourism it would be. Seeing Maupiti first would help to give me some idea.
I loved my time on this laidback island and wished I'd had longer to explore. When it came time to get to know the island better, I had just one full day to do so and two options for seeing it: by land, opting to climb the volcano at the centre of the island and then walk the circumference afterwards; or by sea, hopping on a cruise of the lagoon to snorkel with manta rays and gaze at the vibrant coral.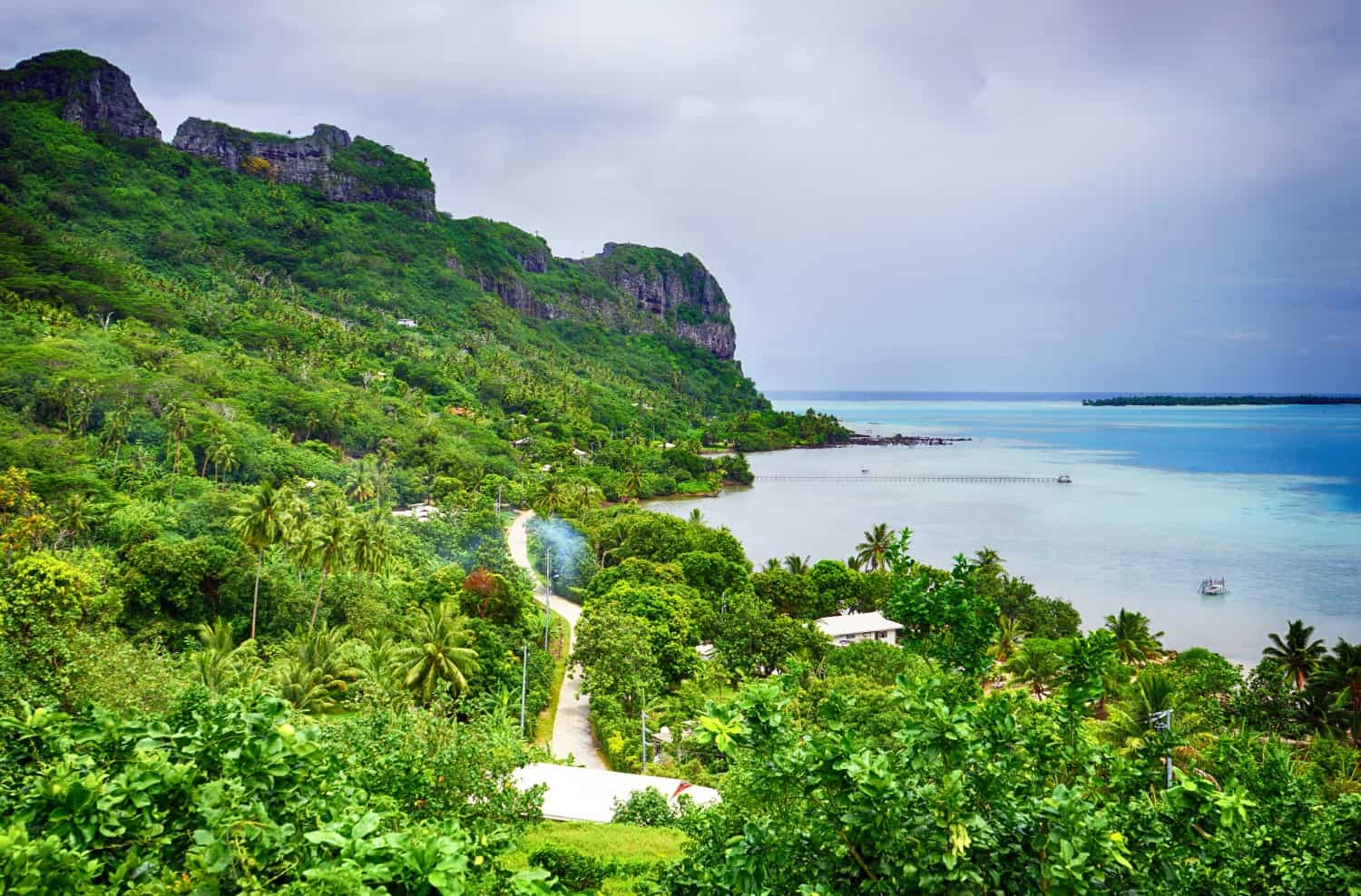 I went with the former because I'd sworn myself off snorkelling trips just a week earlier. I think I made the right decision, but I couldn't help but feel a tinge of regret when I saw the photos my friends got from their trip. They got to swim with over a dozen manta rays for their hour in the water!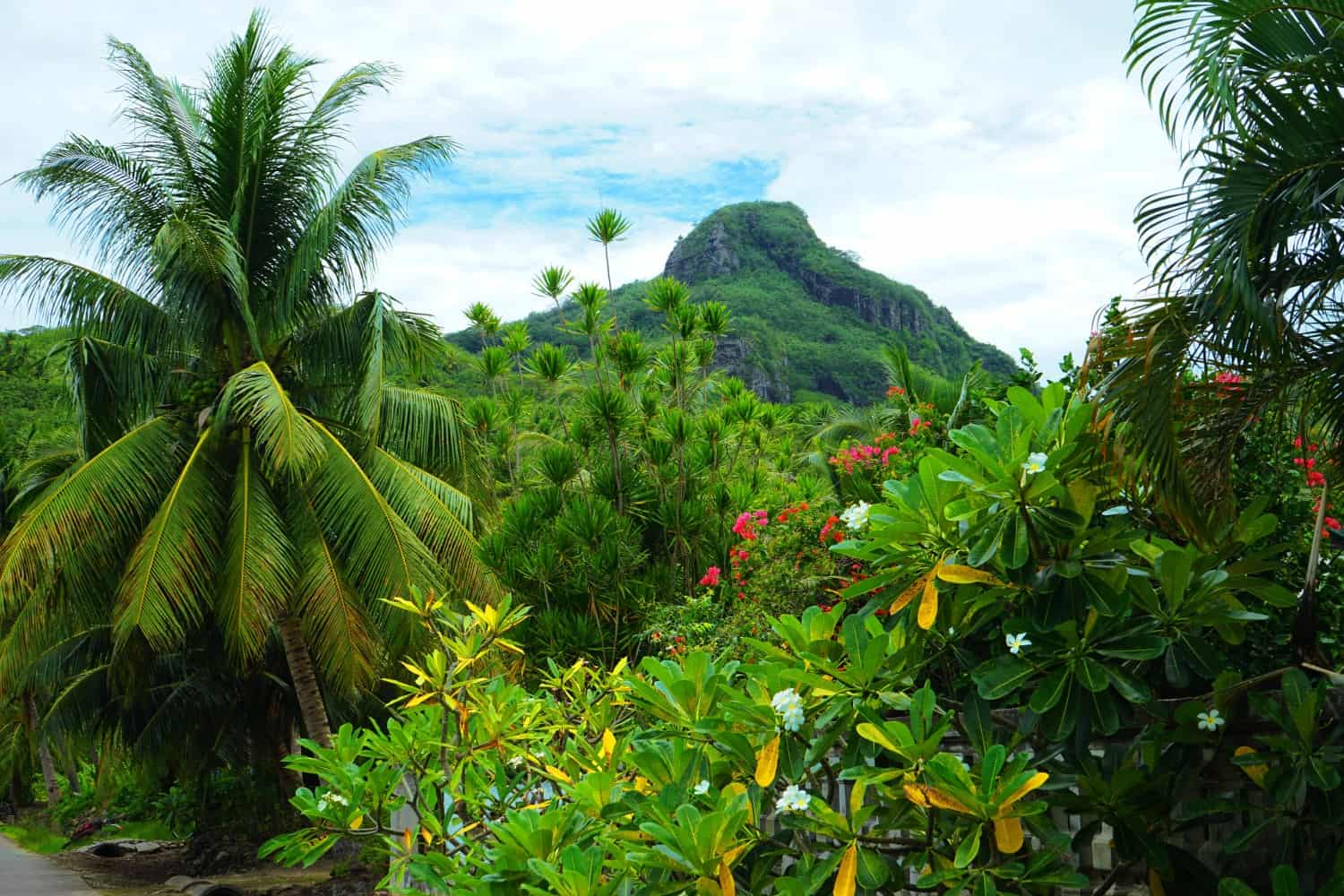 From Maupiti, I moved on to Raiatea and learned that sometimes the weather just doesn't cooperate with your plans.
It rained pretty much constantly while I was on the island, putting to rest any plans I had to climb volcanoes or day trip over to the island of Tahaa, but I found a positive in the thunderstorms and spent my time reading and listening to the rain. It's always nice to work in an unexpected rest day into your travels!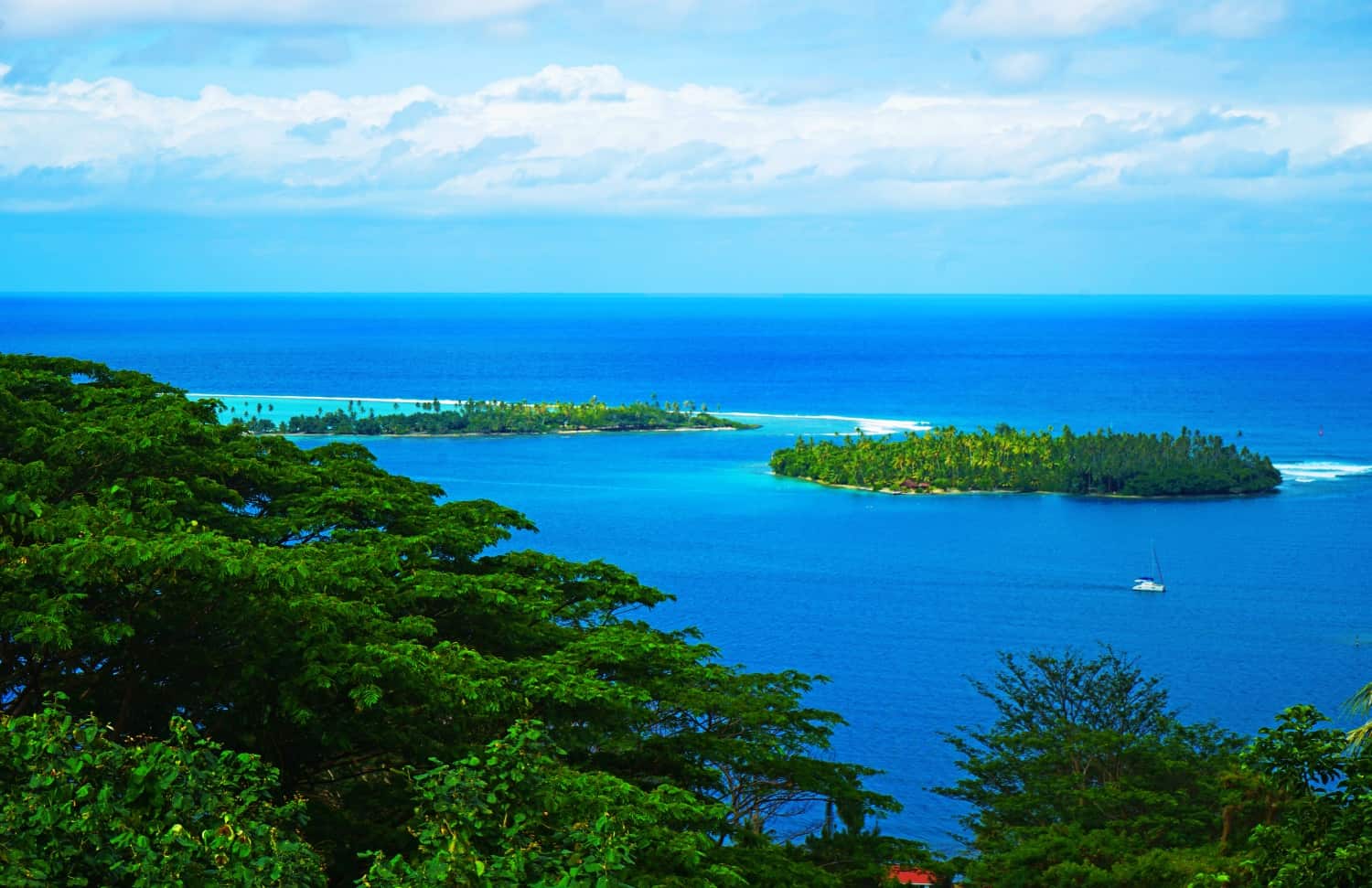 After one great island and one not-so-great experience on Raiatea, I had mixed feelings about French Polynesia and wasn't sure if I liked it or not.
Well, it took mere minutes from me landing in Huahine to realise I love this island territory.
Huahine was everything I wanted from a paradise island: it was affordable, the locals were friendly, there were tons of things to keep you busy, it had a fascinating history, and was home to one of the best beaches I've ever been on.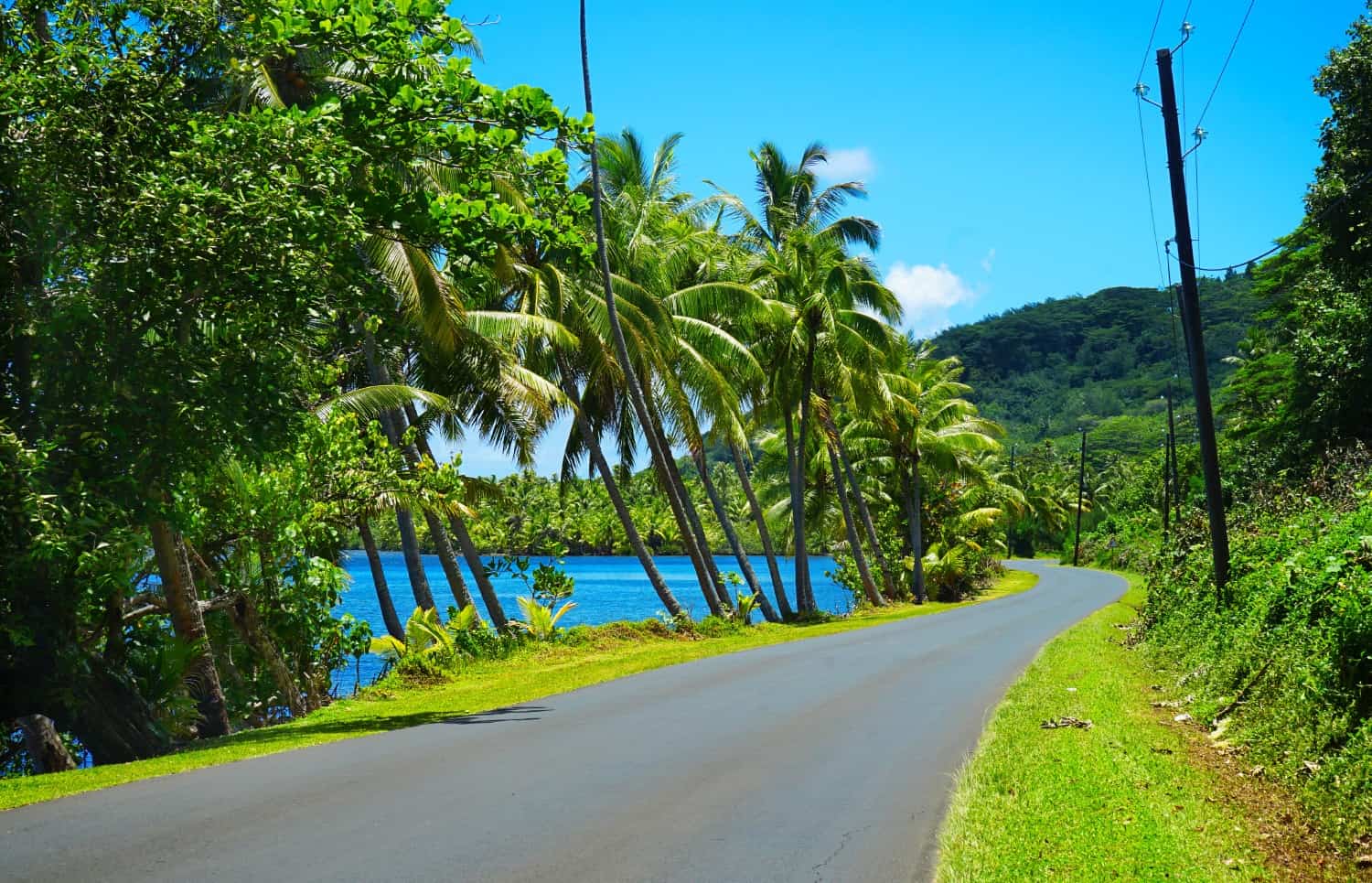 And then, the big finale. Visiting Bora Bora on a budget was one of the main inspirations for my trip through the South Pacific, but I was still surprised by how much I loved it.
I thought it would be ruined by tourists, but it wasn't. I thought it would be insanely expensive, but it wasn't. I thought it wouldn't be as pretty as the photos you see of it online, but it was. My only disappointment was that I wasn't there with Dave! It was definitely a bit weird to be there as a solo traveller.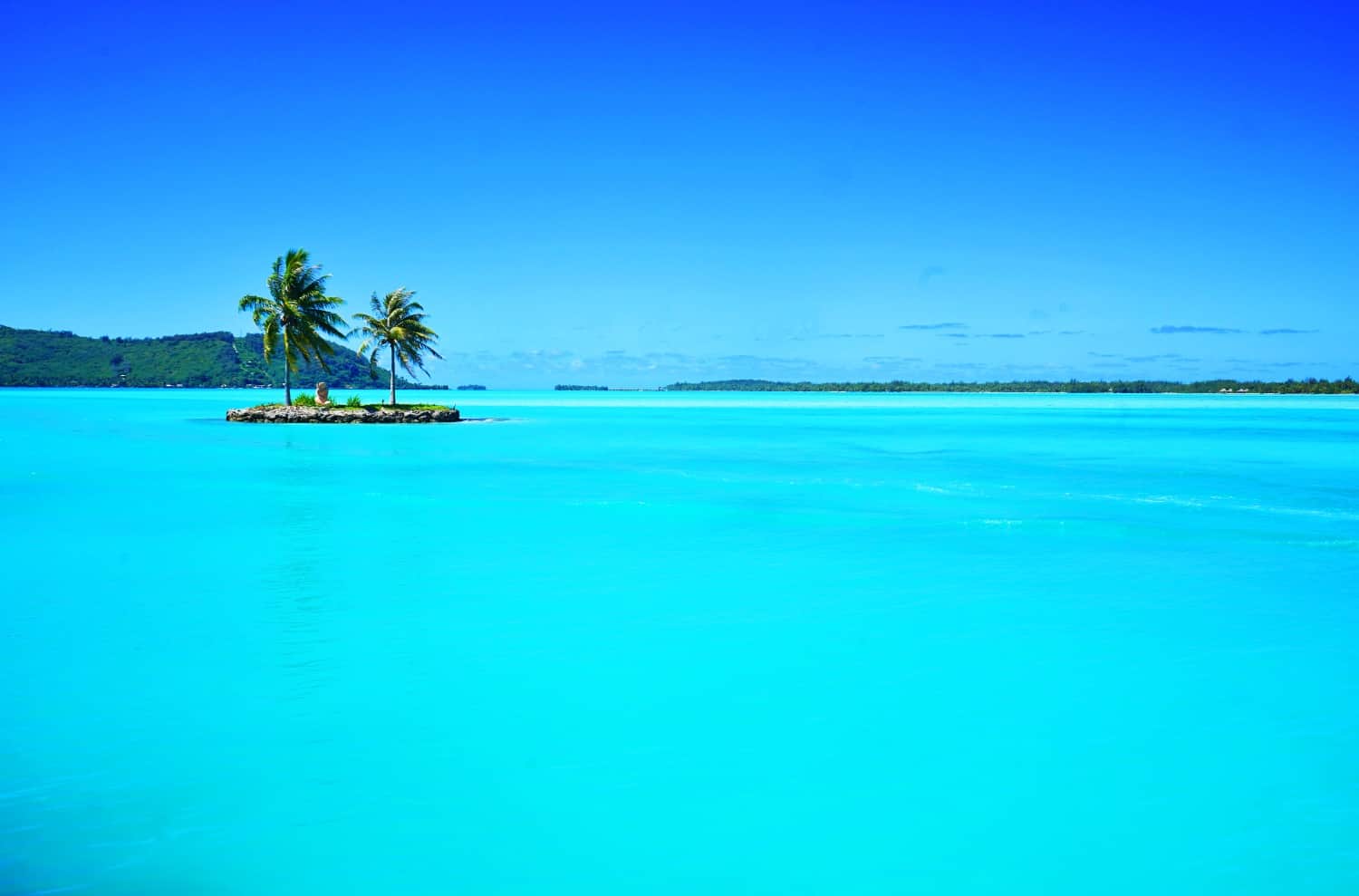 I'd originally booked two weeks of island hopping around the Yasawa Islands in Fiji for my next South Pacific country, but decided to cancel my stay at the last minute. I was tired, I was feeling islanded out, I was lonely from so much solo travel time, and knowing that I had so many friends in Mexico, where Dave currently was, helped me pull the trigger.
Sometimes you have to make decisions that favour your happiness over travel, and this was one of those situations where I knew I wouldn't make the most of Fiji if I tried to stick it out. There'll always be 2017, when I'll next be in the region!
After the travel day from hell (five days of travel, three nights spent on cold airport floors, many methods of transportation, and a ear and sinus infection combo), I was back in Mexico and so happy to be there.
My stint in Oaxaca had been a long time coming. Dave and I had originally planned to spend a full month living there when we were last in Mexico, but had cancelled those plans after a particularly cold winter had us craving the beach instead.
We were finally here and we were ready to eat.
I'm not ashamed to confess that I spent the vast majority of the next two weeks eating and drinking my way around the city. Oaxaca made for a perfect base as I attempted to nurse the infections out of me and fight my way back to health. It was incredibly inexpensive, the food was amazing, and the company was even better.
I wasn't expecting Oaxaca to make it onto my shortlist of places I'd like to live in one day, but it totally does.
The only downside was the altitude, which kicked my ass every single time I walked anywhere!
---
Onto the statistics for the month!
Countries visited: 4
French Polynesia, Fiji, United States, Mexico
Places visited: 6
Bora Bora, Huahine, Maupiti, Nadi, Oaxaca, Raiatea
Distance travelled: 5483 miles
Number of photos taken: 1012
Highlight of the Month
My day spent cycling around the island of Huahine.
I sometimes have these moments when I travel where everything slots into place. Moments when I cast my mind back to five years ago and remind myself how terrified I was to travel — how I used to sit for hours and daydream about what it would be like and praying that I would have nothing but amazing experiences.
Exploring Huahine was one of those experiences that would have blown my five-years-ago self's mind. Wobbling along empty roads on a beaten-up bicycle, calling out bonjour! to friendly locals, taking detours to feed some sacred blue-eyed eels, and snapchatting my way around the island without realising I had a giant smear of mud across my face. I felt so free and alive that day, like I was exactly where I was supposed to be.
Reuniting with Dave in Oaxaca after spending a month apart came in at a close second, though :-)
Lowlight of the Month
No surprises here! I suffered so much on my crazy-long travel day that I wrote a post about it.
There were a couple of other challenges to deal with this month, too: getting sick with so many infections meant that I spent much of my time in Oaxaca feeling dizzy and in pain and I was sad that I didn't get to explore Raiatea due to bad weather, but they were mild downsides in the grand scheme of things.
Incident of the Month
It has to be having my guesthouse owner in Maupiti lose my booking! When I rocked up to the jetty on the main island and discovered nobody waiting for me, I started to get nervous but remained optimistic. Half an hour later, I wasn't feeling quite so confident.
When a local spotted me looking lost and called my guesthouse for me, I thought that everything was going to be okay. Not so fast! My guesthouse owner greeted me with the horrifying news that she'd lost my booking and was fully booked during my stay.
Fortunately, these things have a way of working themselves out, and due to my original guesthouse's incompetence, I scored a stay at a much nicer place for a far cheaper price than they usually charge. After a stressful morning, it was a pretty great consolation prize.
My Next Steps
After such a fast-paced trip around the South Pacific, I'm relieved to now have a full month to recover in Oaxaca. The next two weeks will be delightfully low-key, spent lingering over long lunches with travel blogging friends, attempting to eat my entire body weight in tacos, sampling the many different mezcals the city has to offer, recovering from my various ailments, and catching up on blog work.
But, as always when we're in Mexico, I suspect we'll most likely spend all of our time eating.
After Oaxaca, it'll be time for a change of scene once again, as Dave and I hope on a plane to our beloved Pacific Northwest for a month of housesitting in Seattle for friends. Given that I have an obsession with all things dog, I can't wait to have a full four weeks spent cuddling their amazing dog, Leo!