Greetings from scorching hot Melbourne, where the temperatures have soared to 45 degrees C and the 100 km/h winds are keeping me burnt and sweaty. Here's what I've been up to over the past four weeks!
I kicked off this month in Taipei, thrilled to be still and with some semblance of balance. I was spending my mornings working in coffee shops, my lunches hunting down the best budget eats in the city, my afternoons hiking, and my evenings wandering through our local night market. I can't tell you how refreshing it was to be able to settle into a routine for more than a few days!
If you're feeling hungry, brace yourself, because this update is going to be all about the food. First up, Taipei!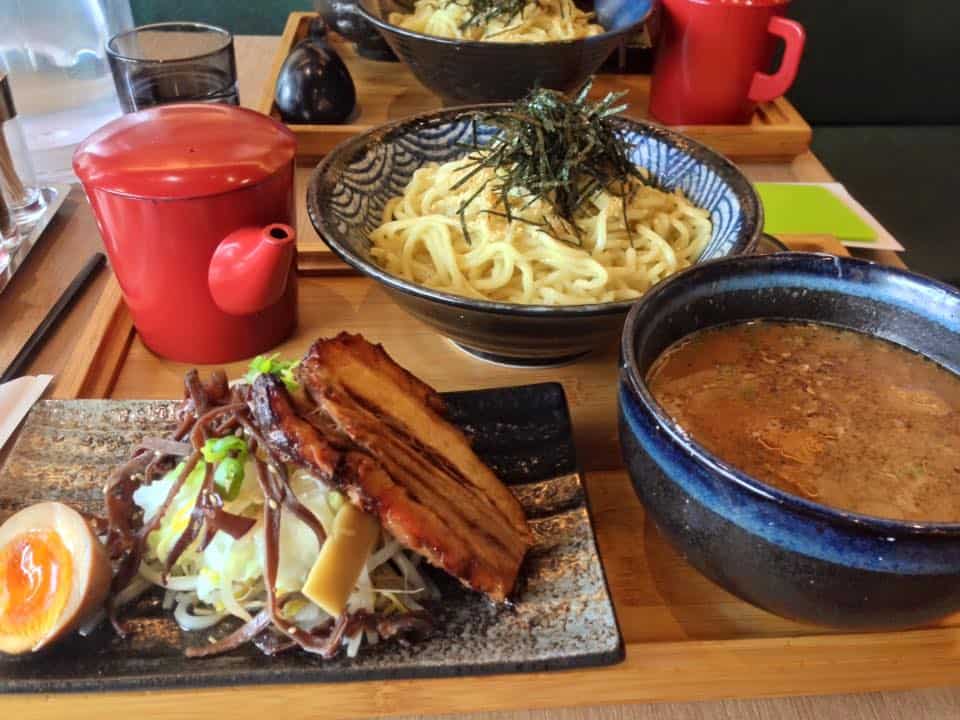 One of my favourite lunchtime discoveries in the city was Ramen Sanji, where I rarely strayed from their delicious pork tsukemen. Tsukemen is a dipping noodle version of Japanese ramen, where all of the ingredients are served separate. There's the salty reduced broth, the noodles, a garlic miso soup, and a side dish full of ingredients to add. My favourite? The big slab of fatty pork. I must have eaten here at least half a dozen times while I was in Taipei.
To my surprise, my Taipei trip ended up being all about the Japanese food (side note: why I haven't I visited Japan yet?!) and the runner-up restaurant has to be Sekijin, which was all about the fried everything. This set meal of salmon and shrimp was my favourite dish.
One of the things I loved most about the Xinyi neighbourhood was how easy it was to find excellent international food. There was a Canadian restaurant just a few blocks away from our apartment, which was perfect for grabbing Moosehead lager and a delicious bowl of poutine to celebrate the end of another work day. My favourite flavour was the beef, bacon, and melted cheese!
Stay tuned, because I plan on sharing a huge post on everything I ate in Taipei in the coming weeks! I don't think I had a bad meal the entire time I was there.
From Taipei, I flew to Melbourne, where I set about having the most indulgent couple weeks of my life. With two weeks spent living in the hipster Fitzroy neighbourhood, Dave and I spent our entire time splurging on incredible food!
There was the incredible French toast brunch from Rustica Sourdough.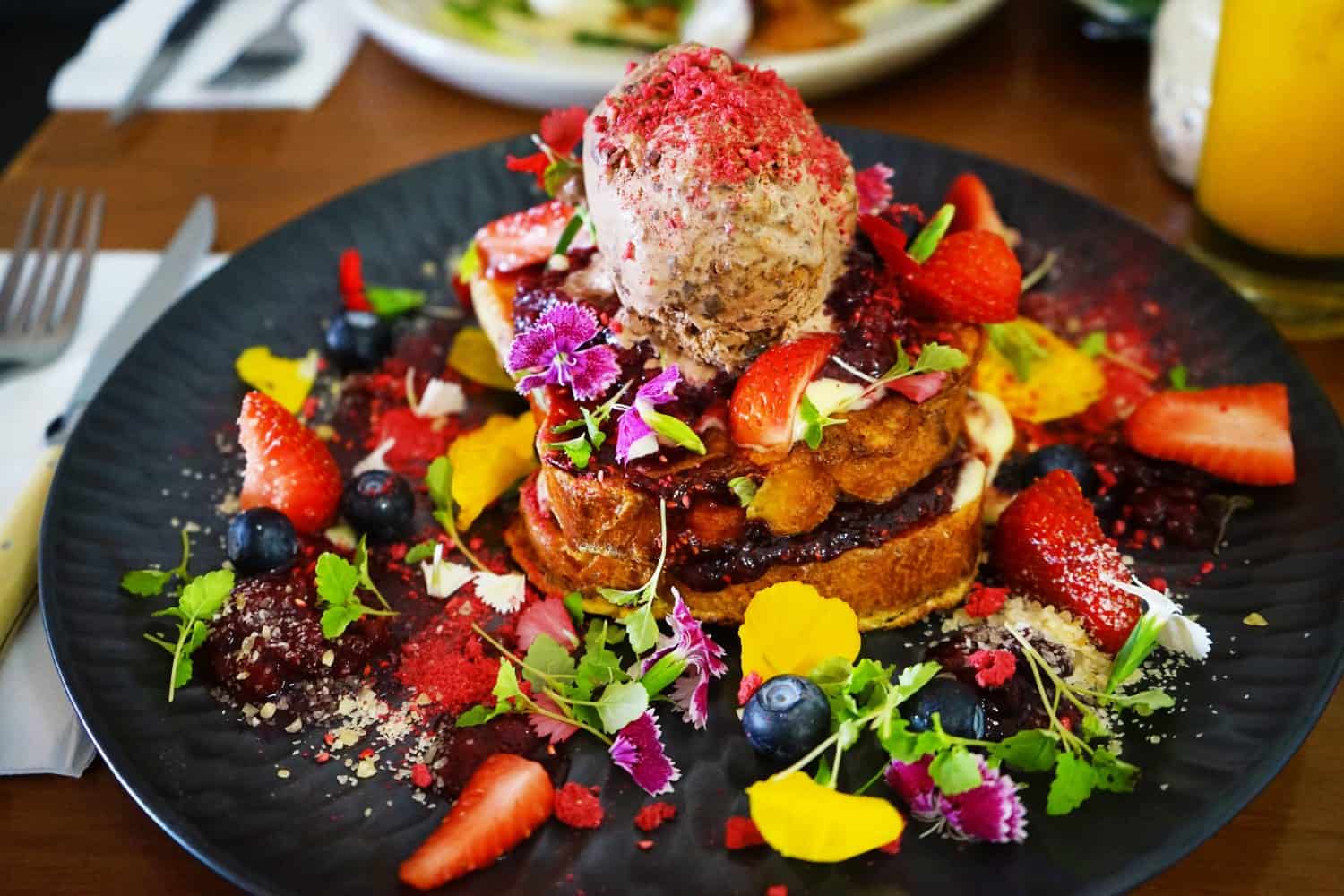 The smashed avocado eggs from Industry Beans.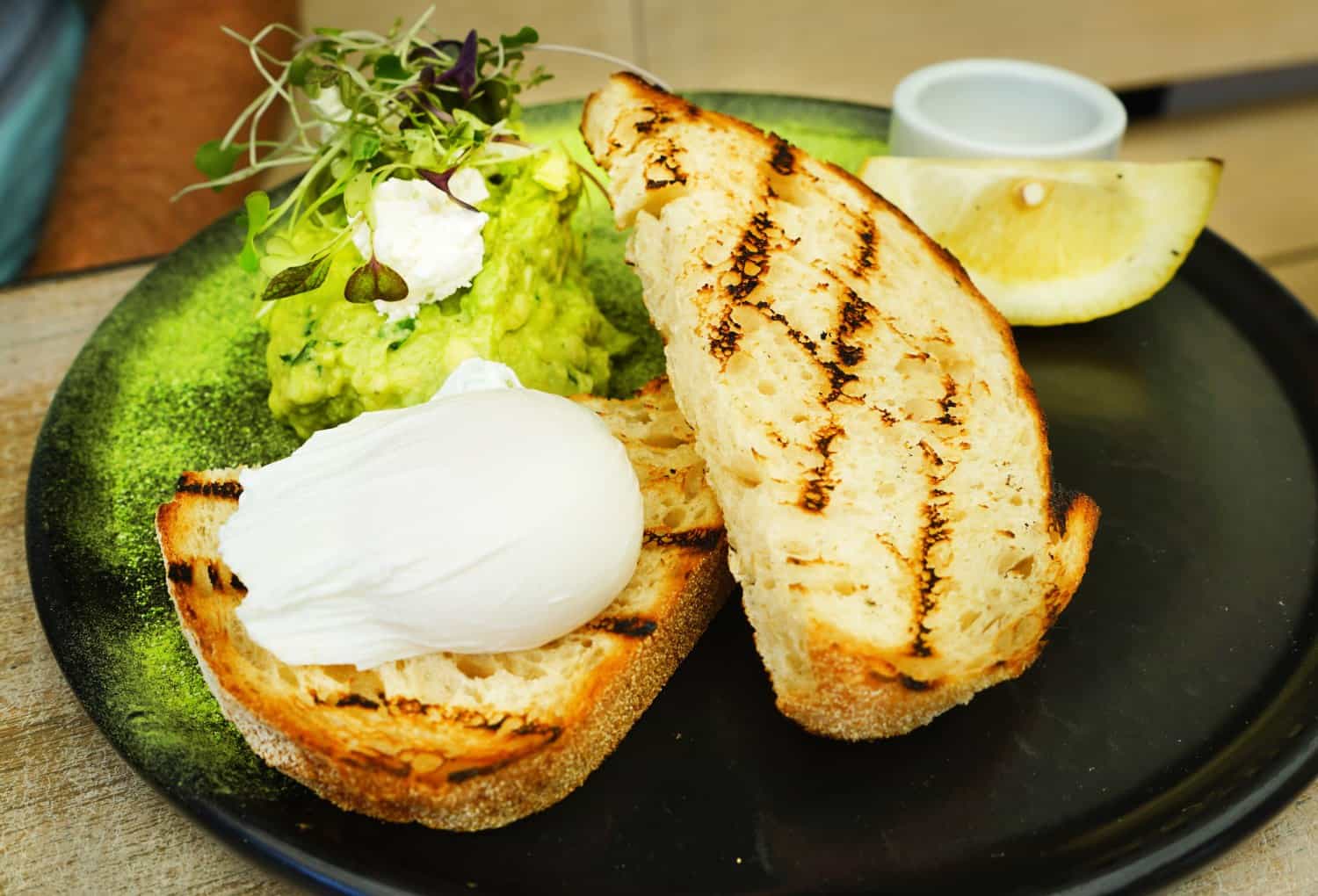 The spicy baked Spanish eggs from the excellently-named Breakfast Thieves.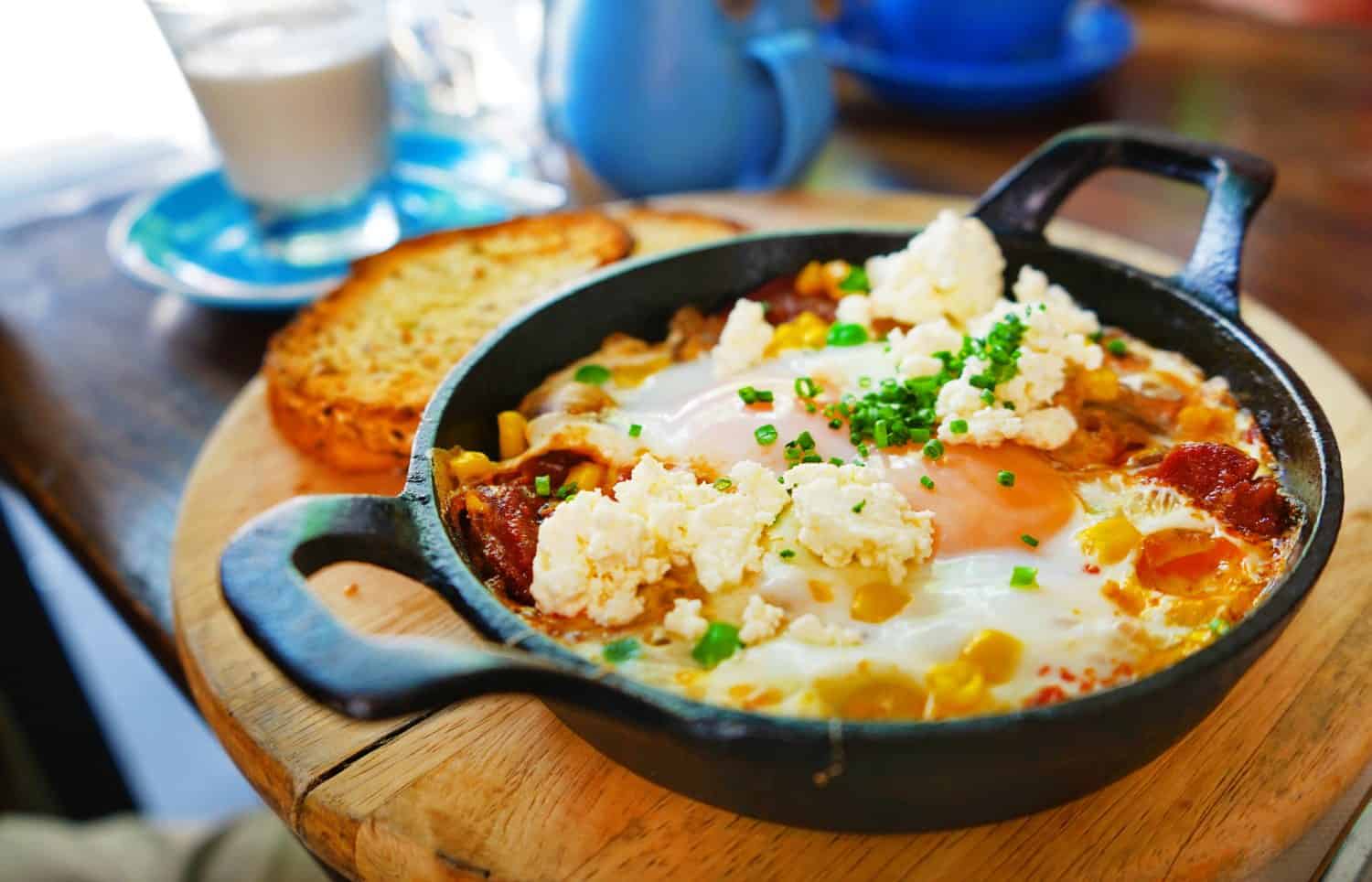 And the delicious menemen from Gutz, which was even better than the ones I've eaten in Turkey!
There's no doubt about it: this month was all about the food!
And what was I doing when I wasn't eating? I was snapping photos of the incredible street art in Fitzroy!
New experience time! This month, I rode on the back of an enormous motorbike for the first time! Racing through the streets of Melbourne was an exhilarating experience that was so much more enjoyable than a scooter, and I can't wait to do it again.
On to the statistics for the month!
Countries visited: 2
Australia, Taiwan
Cities visited: 2
Melbourne, Taipei
Distance travelled: 4598 miles
Number of photos taken: 703
Highlight of the Month
Finally getting to explore Melbourne's Fitzroy neighbourhood and immediately falling in love. I don't think I've ever eaten so well in my life — it even gave my beloved Portland a run for its money!
One of my favourite moments was a date night at Nyala, a kickass African restaurant on Brunswick street. It was one of those evenings where everything fell perfectly into place: watching the sunset over the city with a warm breeze blowing in through the window, ordering one of everything on the menu and falling in love with so many new dishes, great wine, and even better company. Walking back to our apartment afterwards, I realised my jaw was aching from smiling so much and I couldn't remember the last time I'd felt so happy.
Lowlight of the Month
Catching a terrible cold a week before flying out of Taipei. I'd saved tons of fun activities for that final week — taking the elevator to the top of Taipei 101, visiting the Friends-themed cafe, and heading to the city's museums — but ended up spending the week in bed instead. Still, it gives me an excuse to return in the future!
Incident of the Month
I can't believe I forgot to apply for my Australian visa for the second time in a row! It was 12 hours before my flight when I discover I hadn't applied for it, and what followed was a sleepless night spent panicking I was going to have to spend Christmas alone in Manila. Despite my friends' assurances that the visa would be approved immediately, I made my way to the airport without a confirmation.
I was allowed on to the flight to Manila, where I would have six hours to try and figure out how to get my visa. The eVisitor visa takes 8-10 business days to be approved, and UK citizens can't apply for an ETA online, leaving me with very few options.
I found a suitably shady website called EasyETA, Paypal'd them $60, and wondered if that was one of the stupidest things I've ever done.
It wasn't. My visa came through within 20 minutes, and then I was on my way to Melbourne!
Instagram of the Month
I'm focusing on improving my Instagram account this year, and I'm excited to share my progress in my summaries! This month, my most popular photo came from sunset at Angkor Wat, which rocked up 286 likes.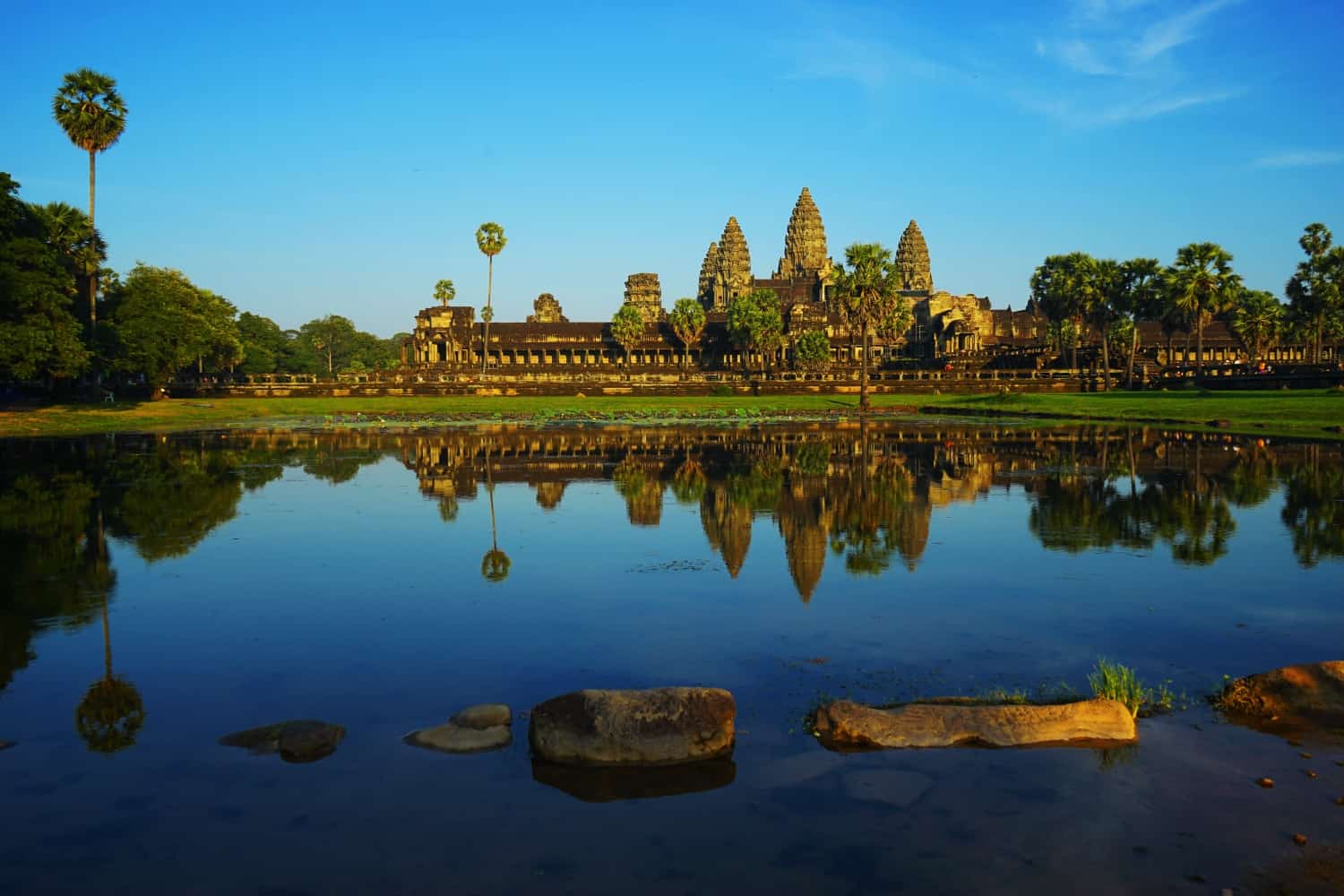 Money Spent:
Accommodation
Taipei: $463.76 over 17 nights = $27.28 per night
We spent our month in Taipei in this loft-style apartment with one of the best views I've ever had. We were based in the heart of the Xinyi district, a few minutes' walk away from Taipei 101, surrounded by dozens of cafes and restaurants, and my favourite night market in the city: Tonghua! This is one of my favourite Airbnb apartments I've stayed in so far.
Thanks to the generosity of Dave's friends and family, we haven't had any accommodation costs in Melbourne.
Transport: 
Metro transport in Taipei: $3.25
Transfer from our apartment to Taipei's airport: $15.00
Flight from Taipei to Melbourne: $268.50[!!]
Food: $1034.50
Miscellaneous: 
Rush visa for Australia: $65.00
Topping up my sunscreen stash: $19.00
Business Expenses: 
Total amount spent: $1984.50
My Next Steps
After another couple of weeks spent eating exploring Melbourne, I'll be jetting off to New Zealand to spend two weeks hanging out with Dave's family. This trip will be the exact opposite of my previous visit, filled with few tourist attractions and little moving around. We'll be basing ourselves in Hanmer Springs, a small alpine village that's popular with locals, thanks to its many hikes and hot springs, and I'm looking forward to starting the year with decompression and stillness.
One week into the new year, however, I'll be setting off again, this time for some solo travel while Dave stays in New Zealand. First up: the Cook Islands! I'll be spending a fully week hopping between the islands of Rarotonga and Aitutaki on a budget, and I can't tell you how excited I am. Aitutaki looks like paradise!
Next on my island hopping jaunt is beautiful French Polynesia, where I'll be kicking off my travels with a visit to Tahiti, then onwards to Maupiti — a tiny island that's said to be what Bora Bora was like fifty years ago. Oh, and Bora Bora? Yep, I'll be going there, too, and yep, I'm going to be doing my entire trip on a budget! I can't wait to share how you can visit paradise on the cheap.
Next month's update coming to you from Tahiti! Squeal!