In my last monthly summary, I wrote about how I often struggle balancing work and travel. When it came down to choosing one, I (of course!) went for travel and didn't regret it. I had the best time exploring Myanmar and created some of my favourite travel memories of the year.
I paid for it this month, though, when it came time to play catch up. So many deadlines to meet! My writing on Never Ending Footsteps fell to the wayside and my stress levels hit their peak on a New Year's Eve with 15 freelance articles due.
Still, I wouldn't be me if I didn't continue to travel when I desperately needed to stop. Here's what I've been up to over the past four weeks!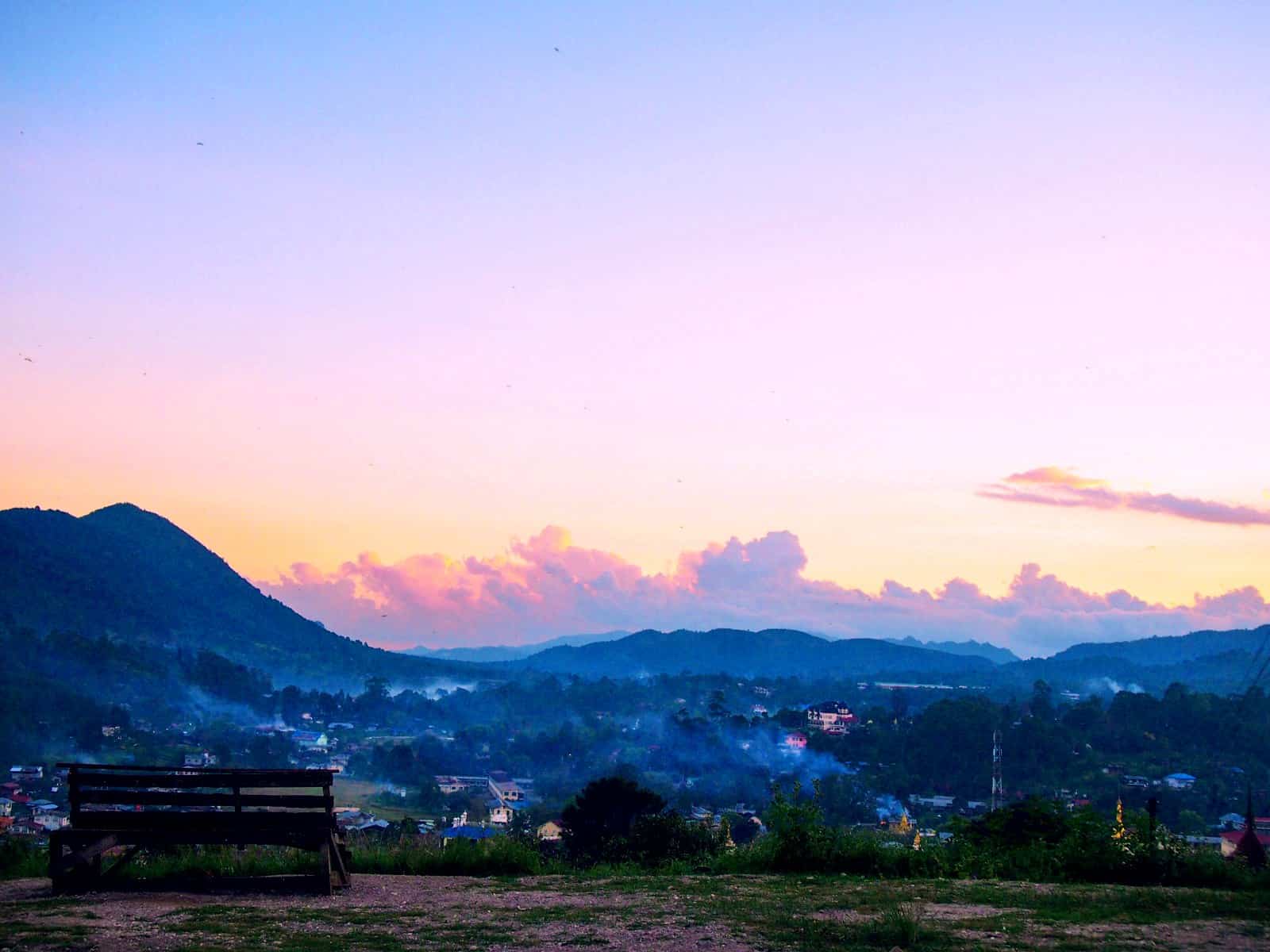 After leaving Bagan, passport clenched tightly in fist, I headed for Kalaw, a beautiful hill town with cooler temperatures and incredible Indian food. Most travellers only visit Kalaw as a starting point to their three day trek to Inle Lake, a hike I'd planned for but ultimately cancelled. I was wasn't sure if I'd be up to it with my mono still kicking around. I realised how rare it was for people not to hike when we were the only foreigners leaving Kalaw by bus.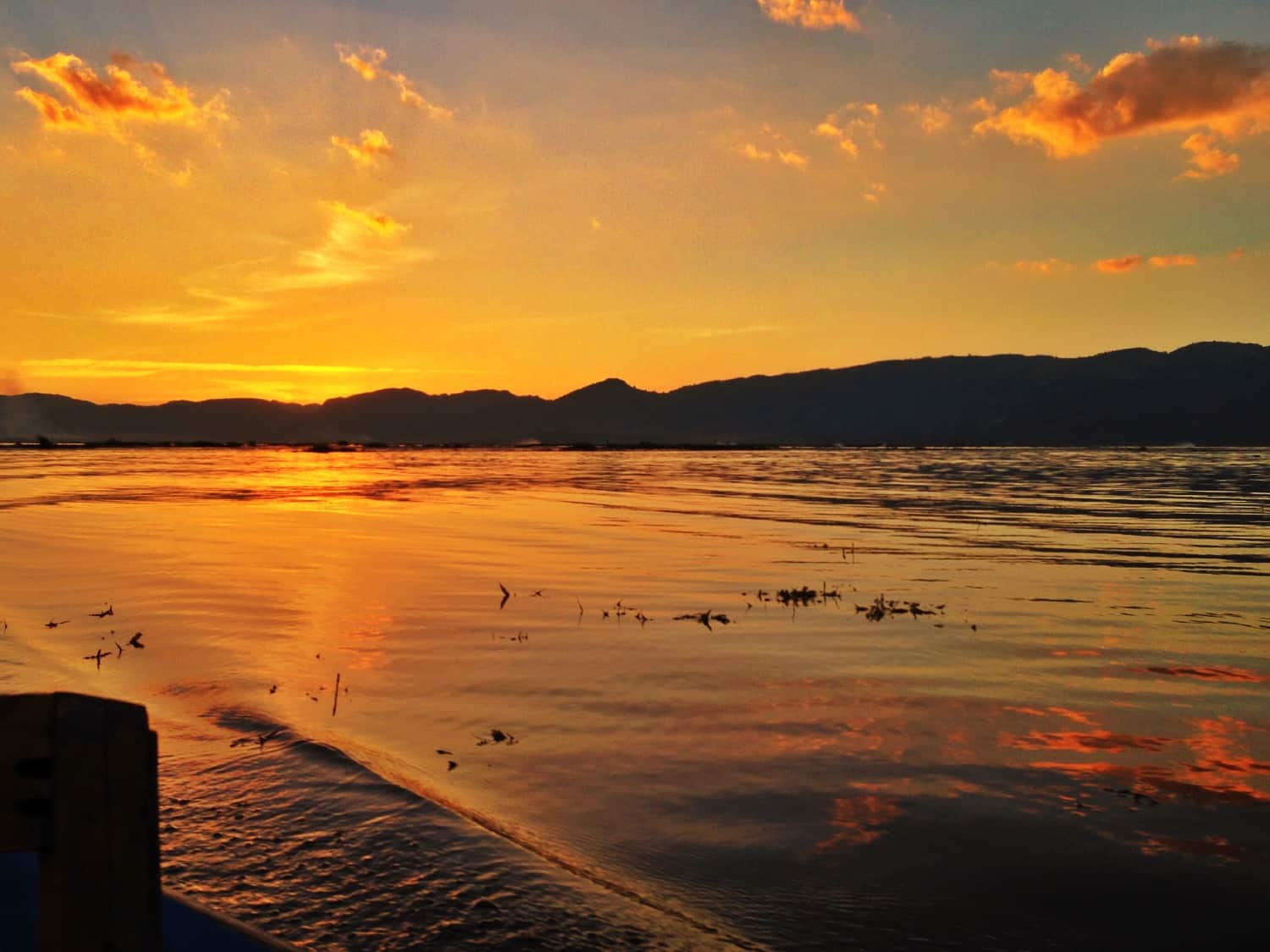 Next up, Inle Lake, my final stop in Myanmar. I arrived fully expecting to hate it. I hadn't heard many positive things — only that it was mega-touristy, kind of expensive, and not worth spending more than a day in. As tempting as it was to stay in Kalaw for the rest of my time, I couldn't allow myself to be so lazy. 
I'm glad I left. I loved Inle Lake. 
One highlight was my sunset cruise on the lake, complete with hilariously awkward silence when our driver cut the engine and had us floating, Dave and I sat single file, in the middle of the lake for an hour. Nobody said a word and I spent more time giggling and staring at my feet than watching the sunset.
The day-long cruise we took the next day was even better. I typically hate tours where you're taken to factories and jewellery shops in an attempt to earn your driver commission but, while it was totally about that, this one wasn't boring. Seeing the kickass bamboo fishermen (and not taking their photo because some of them fake it as a way to make money from tourists), drifting past floating villages, visiting lotus silk weavers, silversmiths, cheroot makers, and boat builders. So much fun!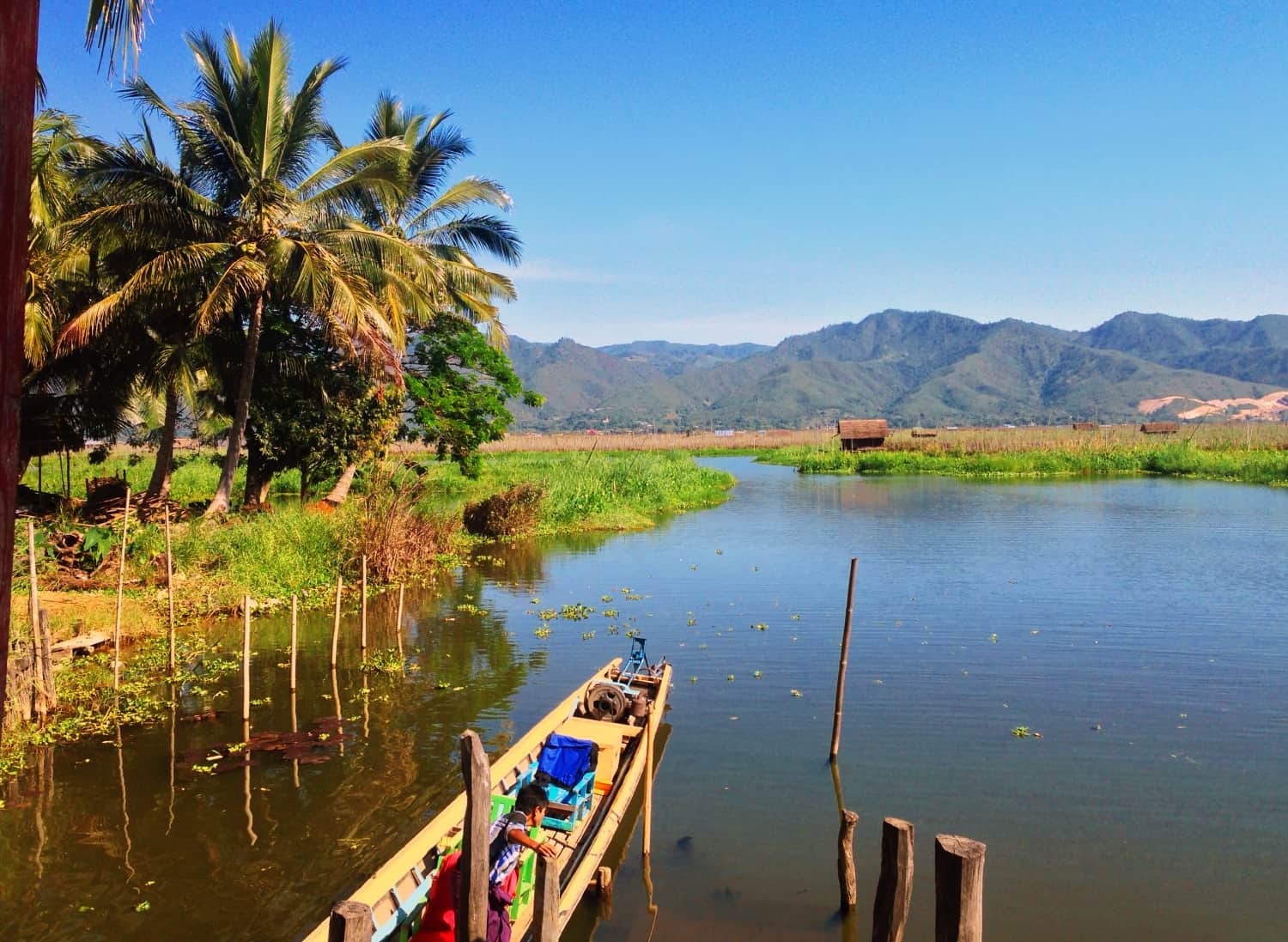 From Myanmar, I flew to Taiwan, one of my favourite countries in the world. Taiwan was the first country I ever visited in Asia, over three years ago, and it blew my mind. I was excited to return but a small part of me was concerned I wouldn't love it second time around. I'd travelled a lot in the past three years and didn't know if it would still be exciting.
Fortunately, I fell for it even harder than before. During my first visit, I had been terrified of food and lived on a diet of McDonald's and 7-Eleven sandwiches. This time around, I was all about trying new food and I couldn't stop eating. Taipei's night markets and street food are incredible. I wanted to stay and eat for months. Taiwanese street food: The best.
My week in Taipei was spent taking Dave to my favourite Taipei tourist sites. A return to Longshan Temple was in order, as was Shilin night market for eating. We ate at Din Tai Fung and I visited a new themed restaurant to add to my list: The Barbie Cafe! I got to finally meet one of my favourite travel bloggers, Tom, along with his lovely boyfriend, and we trained it up to Yingge and Sanxia together.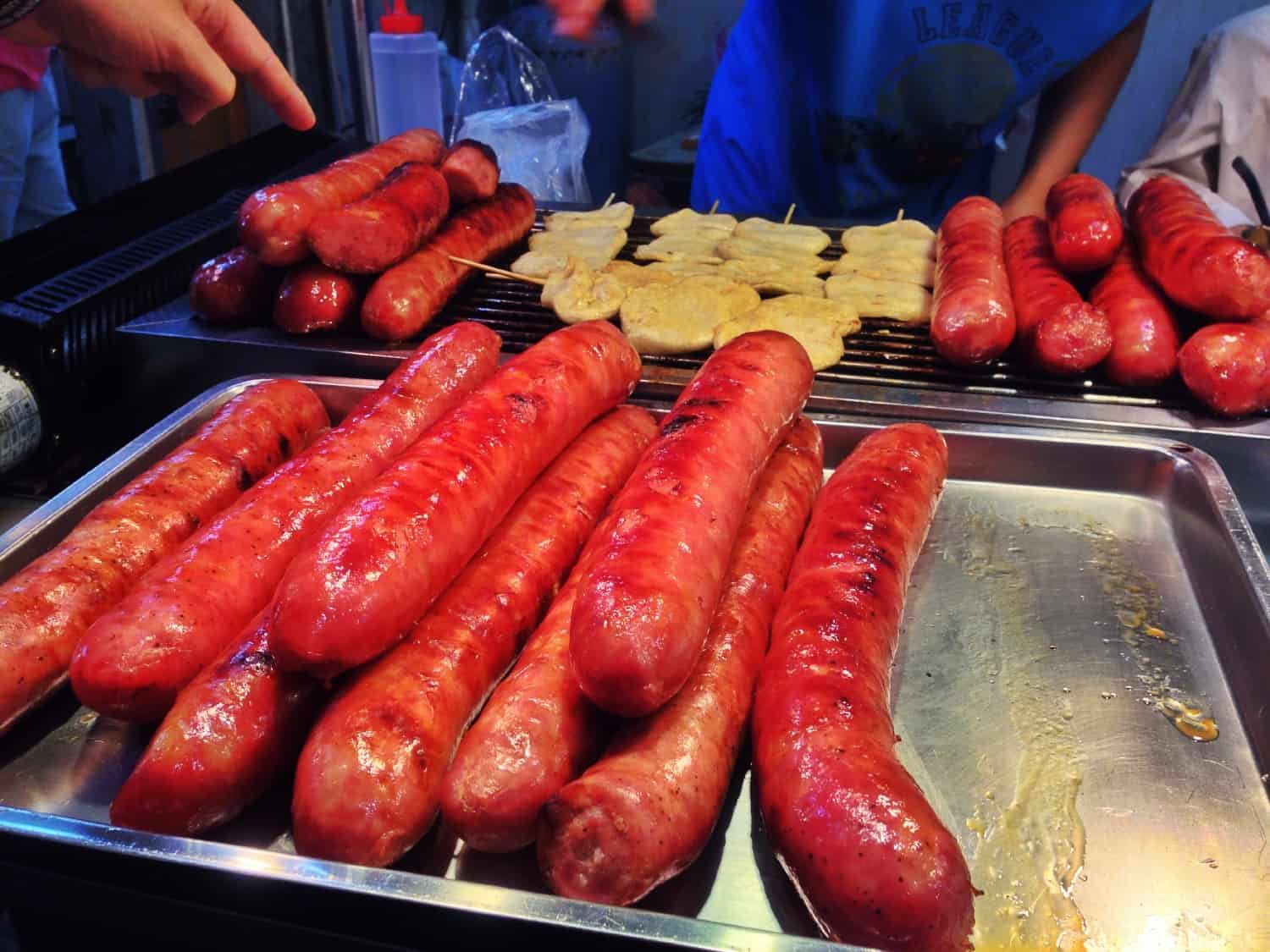 Next, I took Dave down to the south of Taiwan, via high speed train, to see Kaohsiung. Kaohsiung was one of my favourite spots in Taiwan when I last visited, thanks to the crazy temples around Lotus Pond Lake. I was hoping to spend a day showing Dave around and re-exploring the lake but work got in the way and I spent my time in Kaohsiung on my laptop.
I did, however, get to take the ferry over to nearby Qijin Island for the first time. It was rainy and not all that interesting but the blue and yellow houses made me happy. 
As much as it was tempting to spend my entire time in Taiwan recreating my first visit, I wanted to see somewhere new.
I decided to go for Kenting, at the southernmost point of Taiwan, known for having pretty beaches. Sadly, the weather wasn't nice enough for sunbathing but it was windy enough to almost throw us from our scooter as we drove around. The beaches were beautiful and I'd love to return in summer.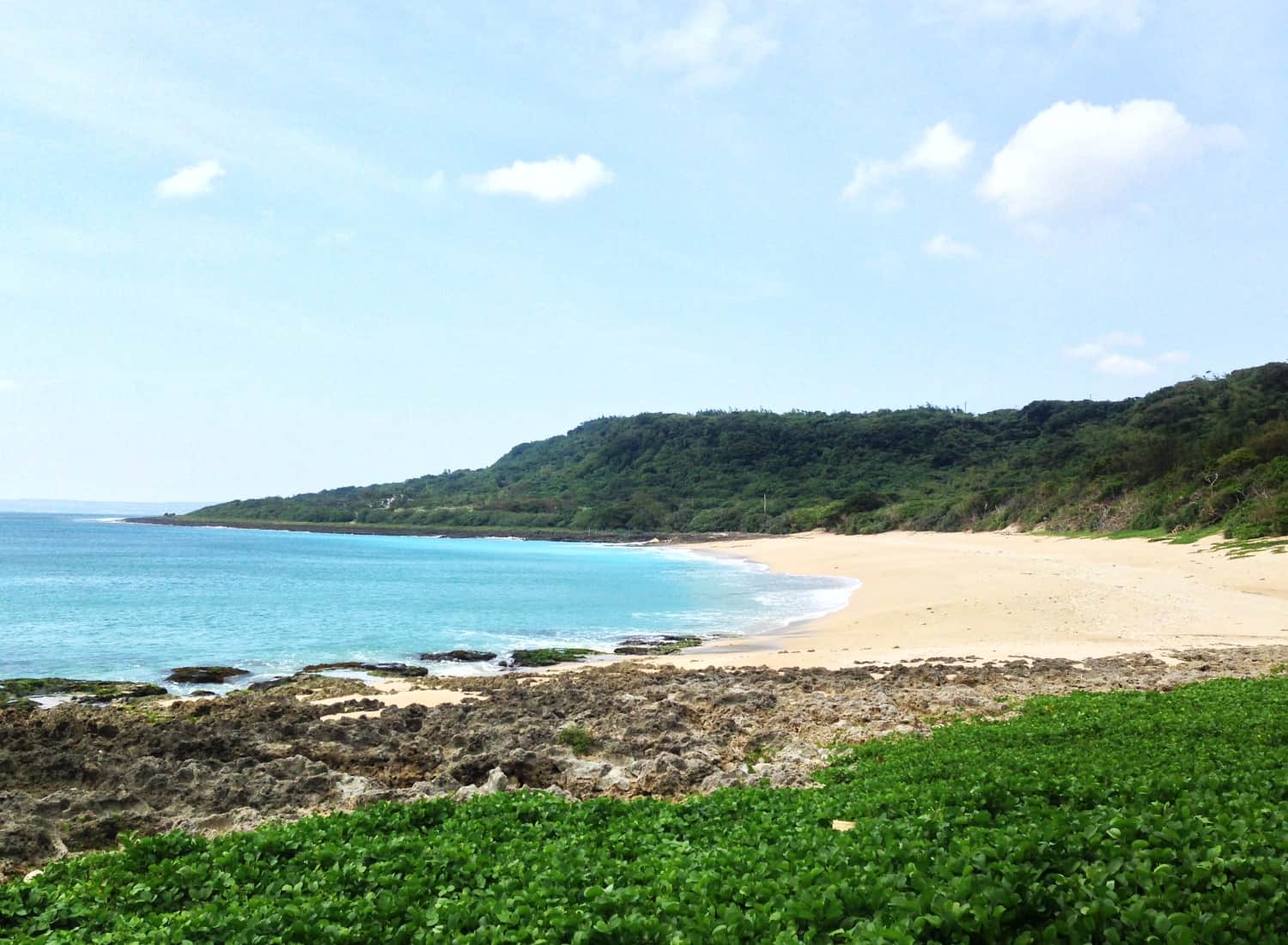 Also: This sign. 
My final stop in Taiwan was a return to Hualien and Taroko Gorge, one of the prettiest places I've ever been. When I first visited Taroko Gorge, I did so via shuttle bus because the idea of me on a scooter was ridiculous. While I got to see a small area of the National Park, I was pretty limited by bus schedules and stops. 
This time around, we opted for a scooter and it was SO much better! I was able to fit in five hikes this time instead of one, regularly stopped to take photos whenever I felt like it, and loved having the winding roads all to ourselves.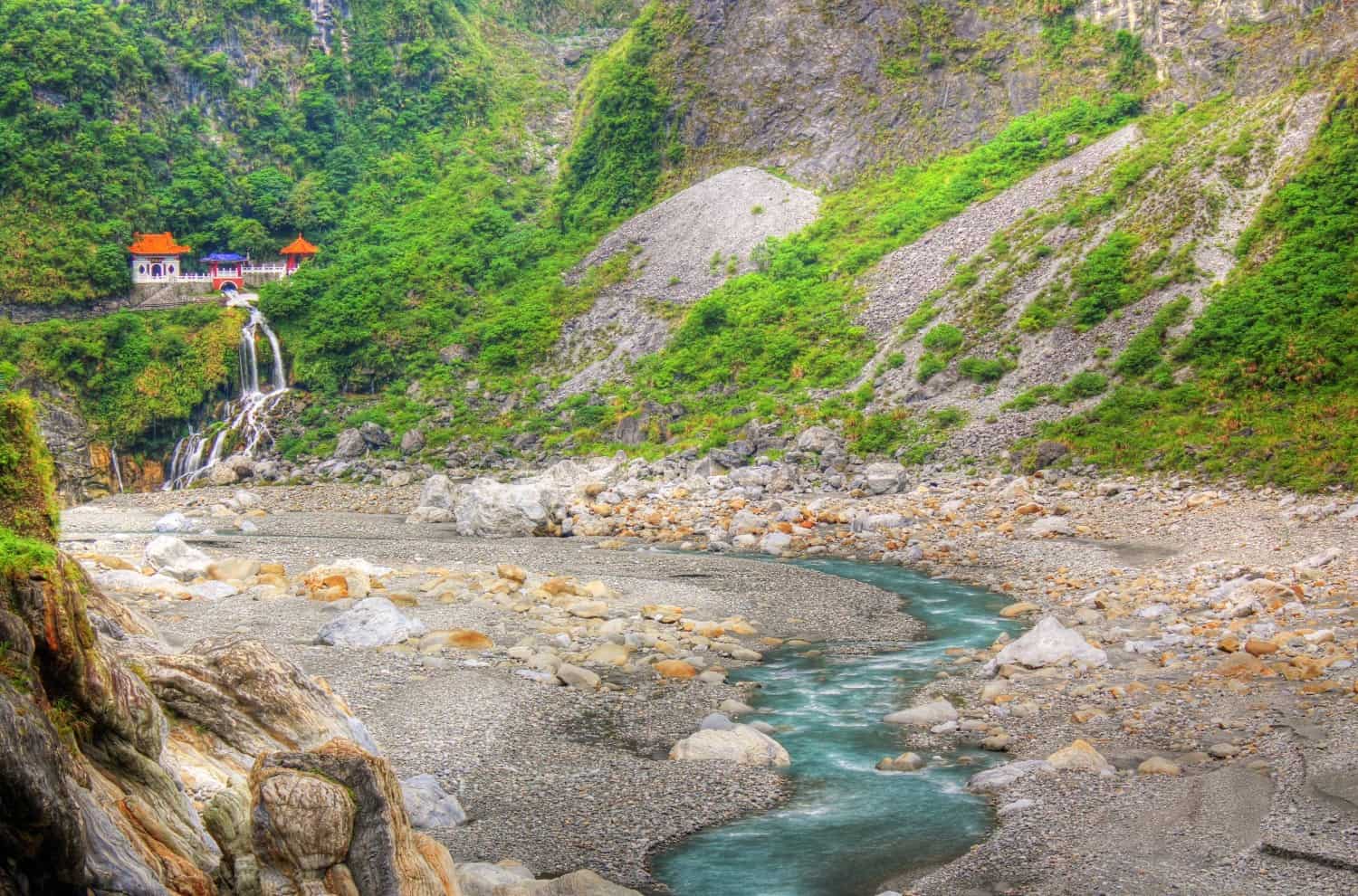 Onwards! It was time to return to the Philippines via an exhausting travel day, consisting of leaving Taipei at 1am, arriving in Manila at 4am, flying to Caticlan at 7am, taking a tricycle to the ferry terminal, a ferry to Boracay, and a tricycle to our hostel. 
And then we napped.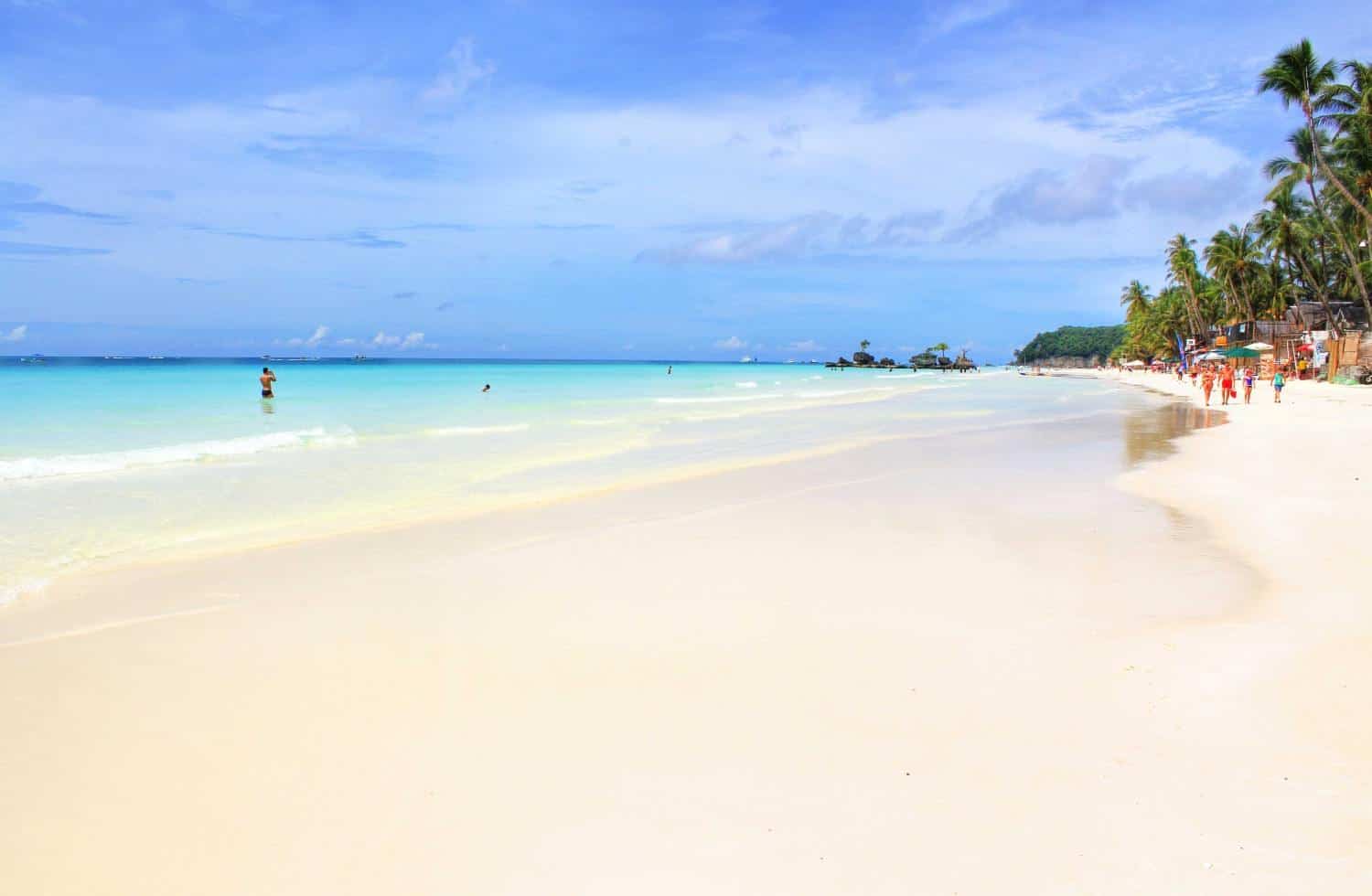 But I was in Boracay and I never sleep in Boracay. 
So I began to drink.
Countries Visited: 3
Myanmar, The Philippines, Taiwan
Cities Visited: 8
Boracay, Hualien, Inle Lake, Kalaw, Kaohsiung, Kenting, Taipei, Yangon
Distance Travelled: 5931 km
Highlight of the Month
My first day in Taipei: Cool temperatures after sweltering Yangon, delicious street food, and getting to see Dave start to fall in love with my favourite country all made for the perfect travel day.
Lowlight of the Month 
Four continuous days of rain on Boracay — there isn't much to do on the island when the rain starts pouring and I spent my time inside writing. Good for productivity but not great when I wanted to soak up the last of the sun!
Incident of the Month 
I gained a few travel stripes in Boracay this time around, culminating in me throwing up from drinking too much — the first time that's ever happened to me. I'm not a huge drinker and usually stop before things start spinning but not in Boracay. It took just one cocktail and my god, I've never been drunker. 
The beach spun for three hours after I finished my drink and I waited it out at my favourite beach bar, hoping to get a grip. In the end, I stumbled back to my room, knowing that throwing up would make me feel better. I forced myself to stick my fingers down my throat but was so drunk I forgot what I was doing half-way through. All I could think about was how spongey my throat was. And then there was vomit all over my arm and I was so confused.
This happened at 8 pm.
Hardcore partier. That's me.
Money Spent
Accommodation:
Kalaw: $52.00 over 3 nights: $17.33 per night
Inle Lake: $20 over 1 night: $20 per night
Yangon: $32 over 2 nights: $16.00 per night
Taipei: $176 over 7 nights: $25.15 per night
Kaohsiung: $55.88 over 3 nights: $18.63 per night
Kenting: $11.57 over 1 night: $11.57 per night
Hualien: $49.48 over 3 nights: $16.49 per night
Taipei: $26.25 over 1 night: $26.25 per night
Boracay: $53.06 over 2 nights: $26.53 per night
Note: I travel with Dave and these accommodation prices are my share — the rooms are therefore double the price listed here.
Transportation: 
Bus from Bagan to Kalaw: $12.00
Bus from Kalaw to Inle Lake: $7.50
Sunset + full-day cruise at Inle Lake: $15.00
Bus from Inle Lake to Yangon: $22.00
Taxi from Yangon bus station to our guesthouse: $2.50
Taxi to Yangon Airport: $3.50
Flight from Yangon to Taipei: $291.37
High speed train from Taipei to Kaohsiung: $46.70
Bus from Kaohsiung to Kenting: $10.15
Bus from Kenting to Kaohsiung: $10.15
Train from Kaohsiung to Hualien City: $17.65
Train from Hualien City to Taipei: $13.74
Taipei metro costs for our stay: $10.93
Bus from Taipei to Taipei airport: $4.53
Flight from Taipei to Manila: $47.13
Flight from Manila to Caticlan: $69.80
Tricycle/Ferry/Tricycle from Caticlan to the ferry terminal: $5.90
Food: $341.50
Visas and Entrance Fees: 
Inle Lake entrance fee: $10.00
Boracay entrance fees: $3.89
Miscellaneous:
Buying winter clothes in Taipei: $125
Total Amount Spent: $1547.81
The Next Month
I'll be in London for the next month, basing myself in Brixton. I'll be eating all the food, hanging out with travel blogging friends, and enjoying staying still. Stay tuned for a whole heap of summary posts from 2014 and a big announcement about my 2015 travel plans!
Looking to follow along with my travels through my monthly summaries? You can read the previous month's summary here, the next month's summary here, or head on over to the monthly summary page to read from the very beginning!