I can't believe I've been travelling for three years! I remember sitting in my bedroom a few days before I was going to leave England and staring at blank map in front of me. I plotted my route out for the next year — what I believed then to be my entire trip — and stared at it in awe. I couldn't believe I was going to visit so many countries. I couldn't believe I was going to travel for an entire year.
Now, three years later, I make sure to remind myself of how I felt in that moment. It's a reminder to stay humble, be grateful, and feel proud of what I've achieved.
The past month has brought a welcome change from all the rushing around I've been doing. It was a chance for me to recover and heal, and finally get healthy.
I was all about the laziness in Pokhara. It was far too rainy to hike. I was too tired to even think consider it. There was power for only a few hours each day so I couldn't work much, either. I laid in a hammock and read, I drank buckets of masala tea and promptly sweated them back out again, I napped, I ate salads and I dreamt about swimming in an icy cold lake.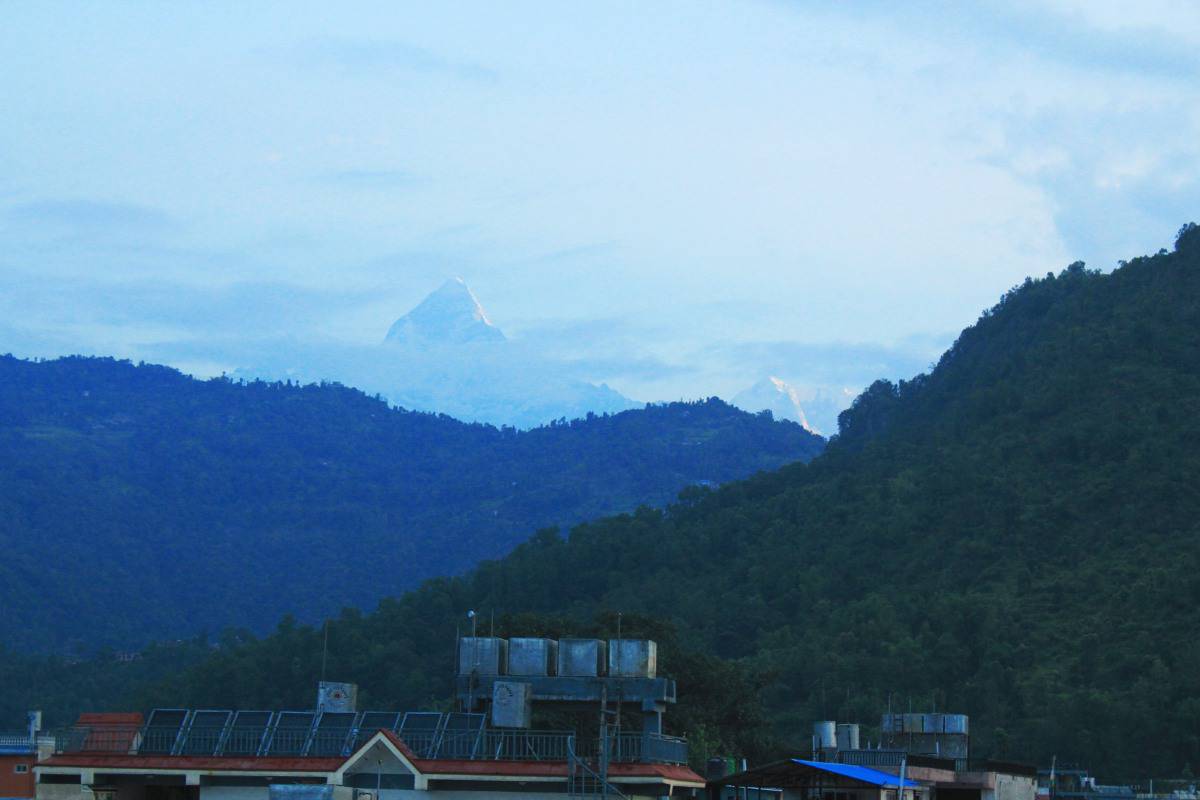 After a while, Pokhara started to get to me. I was visiting at the wrong time of year — at least, it was wrong for me. I did love how quiet it was, and how the streets were empty of tourists. I loved that everything was cheap, and there was never a wait for food at restaurants. I loved, even, the rain, as much as it did prevent us from going outside. There's nothing I like more than sitting huddled up inside and listening to thunderstorms.
Except I couldn't huddle because it was so, so hot. After two weeks of cold showers every 20 minutes in an attempt to stay cool in our sauna of a room, we left. Pokhara was such a beautiful place, but I should have visited during winter. The power cuts wouldn't have bothered me if it hadn't been 35 degrees everyday. So, I forced myself to leave before I grew to dislike it, and vowed to return next year during the colder months. I'm determined to return in the dry season and do some of the hikes that Nepal is so famous for.
Chitwan was scratched from our itinerary because it was even hotter than Pokhara, and we took our bumpy, bumpy bus back to Kathmandu. I loved Kathmandu just as hard the second time around and, if it wasn't for the pollution, I'd have been itching to stay for several months. I spent my final few days in Kathmandu eating buffalo momos, drinking masala tea, and grinning at all of the power.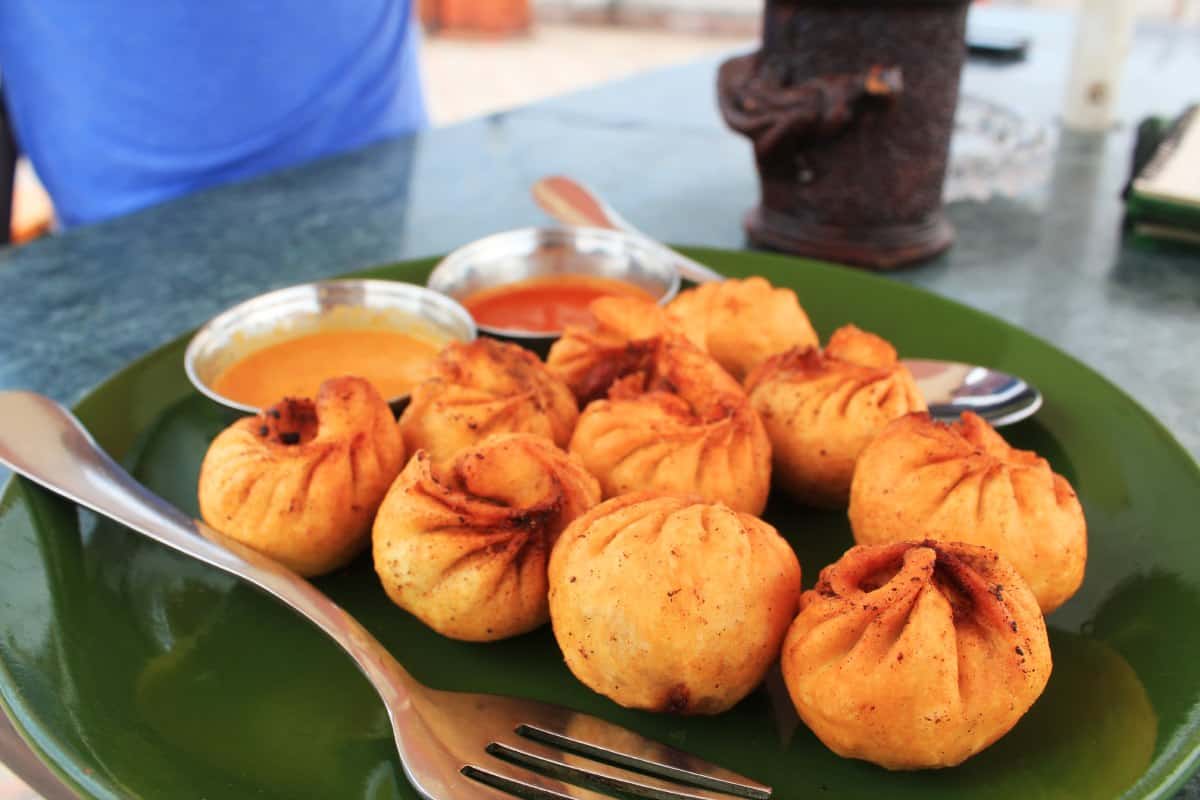 My time in Nepal was wonderful, but I didn't fall for the country like I'd expected to. That's why I'm planning on revisiting during a different season. Without mono, without the rains, without the heat, I'll be able to do what I had originally planned for. I came at the wrong time but that's okay. I got a taster of Nepal, which is exactly what I wanted.
It was with blocked sinuses that I left Kathmandu for Chiang Mai, excited to be returning to the place that feels most like home to both Dave and I. Like every time we visit, we revelled in the familiarity. It was time to get healthy. It was time to get some work done. It was time to finally recover my energy levels.
Onto the statistics for the month!
Countries Visited: 2
Nepal, Thailand
Cities Visited: 4
Bangkok, Chiang Mai, Kathmandu, Pokhara
Distance Travelled: 3495 kilometres
Photos Taken: 54
Highlight of the Month: Arriving in Chiang Mai and having everything fall into place within a few hours of our arrival. We found the perfect apartment and moved in immediately, we rented a scooter, we joined the gym, we got SIM cards, we met up with our friend Diana for lunch. We were settled and happy within about two hours on our first morning. It's good to be back.
My Favourite Photo:
Sunsets in Chiang Mai are always a spectacle. This photo was taken from Chiang Mai Gate night market, looking across the moat.
The Best Thing I Ate:
As part of my whole getting-my-life-together plan for Chiang Mai, I'm cutting out the crap from my diet and eating healthily for the first time in my life. One of my favourite new discoveries here is Salad Concept, where you can find me munching away practically every lunchtime. I love their make your own salads, where you get an enormous salad, five vegetable toppings, some meat dishes, and a choice of around 15 different dressings. My current favourite has toppings of tomatoes, Japanese cucumbers, asparagus, croutons, feta cheese, raw salmon, a carrot dressing and a side of grilled vegetables. Who knew salads could taste so good?
Money Spent:
Accommodation:
12 nights in Pokhara: $87.36 ($7.28 a night)
5 nights in Kathmandu: $30.75 ($6.15 a night)
13 nights in Chiang Mai: $86.58 ($6.67 a night)
Transportation:
Bus from Pokhara to Kathmandu: $13
Taxi from Kathmandu to the airport: $2.50
Flight from Kathmandu to Chiang Mai via Bangkok: $319.35
Taxi from Chiang Mai airport to our apartment: $1.88
Scooter rental for the month: $39.25
Food: $279.08
Miscellaneous:
Total Amount Spent: $869.75
Amount by Country (excluding flights):
Nepal: $313.61 over 17 days = $18.45 per day
Thailand: $236.79 over 13 days = $18.22 per day
The Next Month
Despite fleeing back to Southeast Asia to get some work done, I seem to be spending quite a bit of time exploring the South Asian countries I've always wanted to visit. Next month, it'll be Sri Lanka's turn. From Chiang Mai, I'll be flying out to Colombo and immediately heading south. We're planning for a week on the beaches of Sri Lanka — Galle and Mirissa being the two main ones — and then heading north for some hiking in the tea plantations near Ella.
Next month, I'll also have a pretty exciting announcement to share with you all!
Any tips for places to go in Sri Lanka? Any comments on my past month? Let me know below!
Looking to follow along with my travels through my monthly summaries? You can read the previous month's summary here, the next month's summary here, or head on over to the monthly summary page to read from the very beginning!