Month 25 has been all about changing my mind and because of this I've ended up in some very surprising places! 
The start of the month saw Dave and I in Portland, working, eating, drinking and enjoying the glorious weather. We had a fantastic quality of life in Portland and I couldn't wait to help my parents fall in love with the city too — they came out to visit me for my final five days!
The last time I saw my parents was June last year, so I was beside myself with excitement to be able to see them once more — by far the biggest negative to my travelling lifestyle is not being able to see my family whenever I'd like. Which is, well, at least once a week.
I had an amazing time with them — they got to meet Dave for the first time, I introduced them to the concept of brunch and force-fed them incredible food on an hourly basis. I let them roam free through Powell's Books, and took them to the smallest park in the world. We even managed to cram in a day trip to beautiful Mount Hood.
As our time in Portland sadly drew to a close, Dave and I were reminded once more that we were now outside of Southeast Asia and couldn't just rock up a few days before we wanted to go somewhere new and expect transport and accommodation to be in any way cheap.
Our plans to head over to the east coast to spend three weeks travelling through New York City, Boston and Washington DC were quickly shelved when we realised just how expensive and frustrating it would be. Neither of us particularly felt like spending 14 hours on a bus every few days to get around, and we definitely didn't want to pay $100 a night for a hostel with a 60% average rating.
We needed a new plan — and we needed to come up with it quickly.
Dozens of plans were floated around — an extra three weeks in Portland, a couple of weeks in Seattle followed by a week in New York, a few days in Vancouver to visit family followed by a jaunt to Toronto to see friends followed by New York… everything seemed to involve too much hassle, have too much movement and cost far too much.
Then, as always happens when Dave and I are agonising over upcoming plans, somewhere completely unexpected popped up and it ended up being the best solution.
Tacoma.
While checking Airbnb for apartments in Seattle, we happened to stumble across a gorgeous looking one in Old Town Tacoma, somewhere we had never considered staying, somewhere I couldn't even have found on a map. We knew nothing about Tacoma but this apartment was seriously good value at $200 a week each. After asking local friends for advice and checking there were a few things to keep us entertained and well-fed, we decided to go for it!
For 10 days, we lived on clam chowder, saw spectacular sunsets every night, got plenty of work done and I even attempted to cook a few meals for Dave for the first time. Sure, Tacoma itself isn't anything mind-blowingly amazing, but it was a great place to hole up and work while living cheaply.
Choosing to stay in Tacoma worked out even better for me because it meant that I got to see my parents for a second time! As they left Portland to head up to Vancouver Island, I stayed in Tacoma and met back up with them ten days later in Vancouver for my Mum's birthday. This was my first visit to Canada and sadly I only had two days to explore. The majority of my time was spent at Whistler, a seriously beautiful part of the world.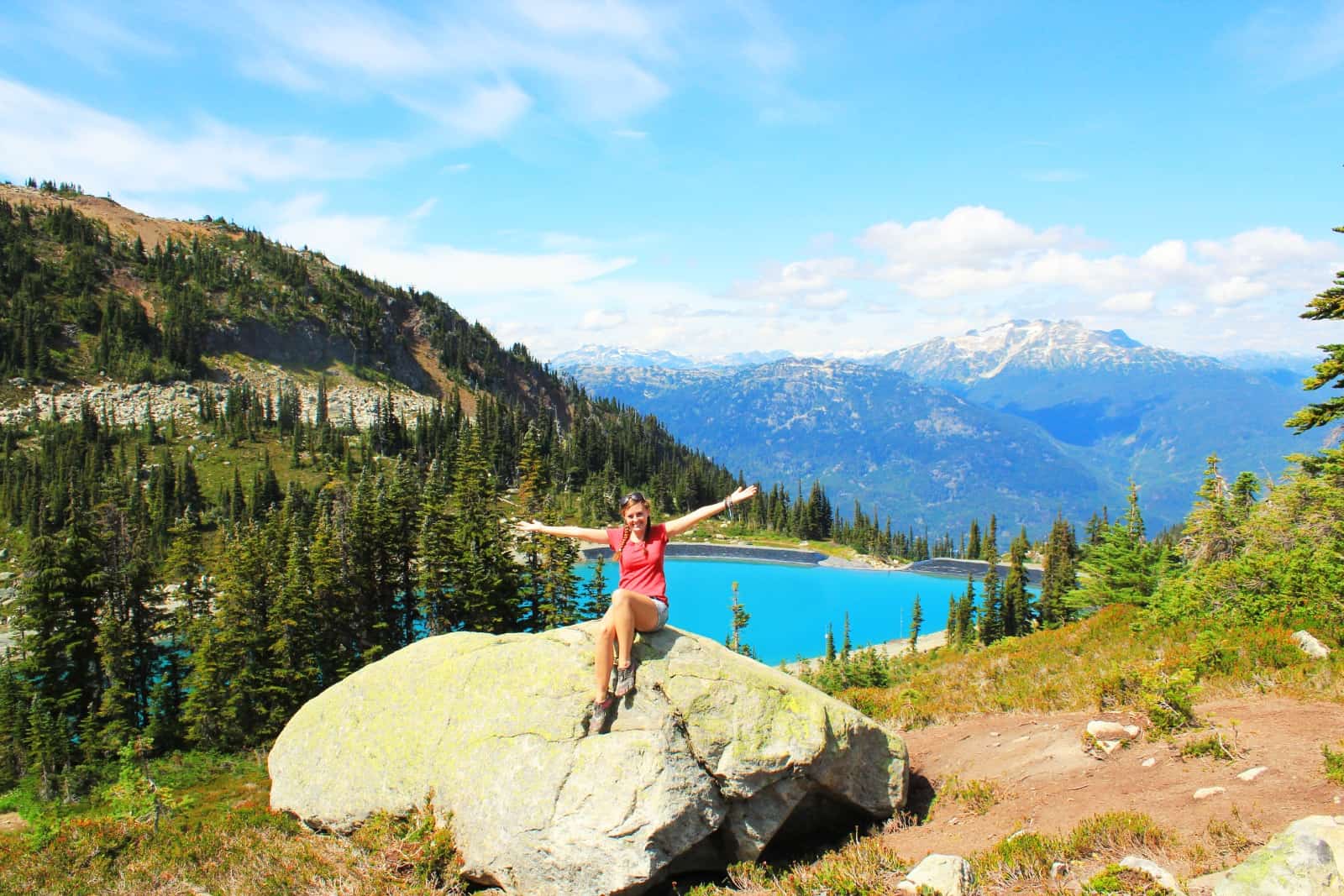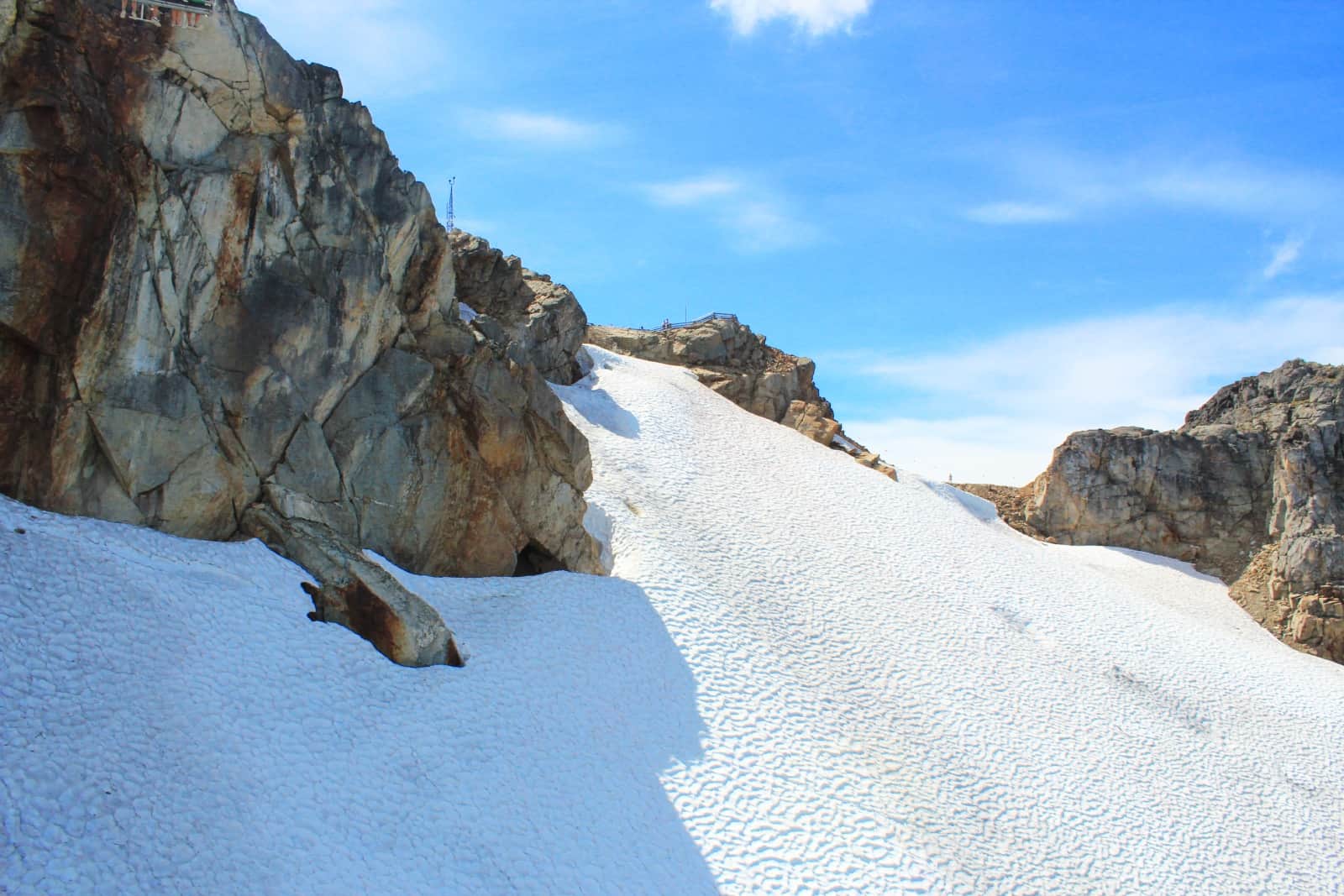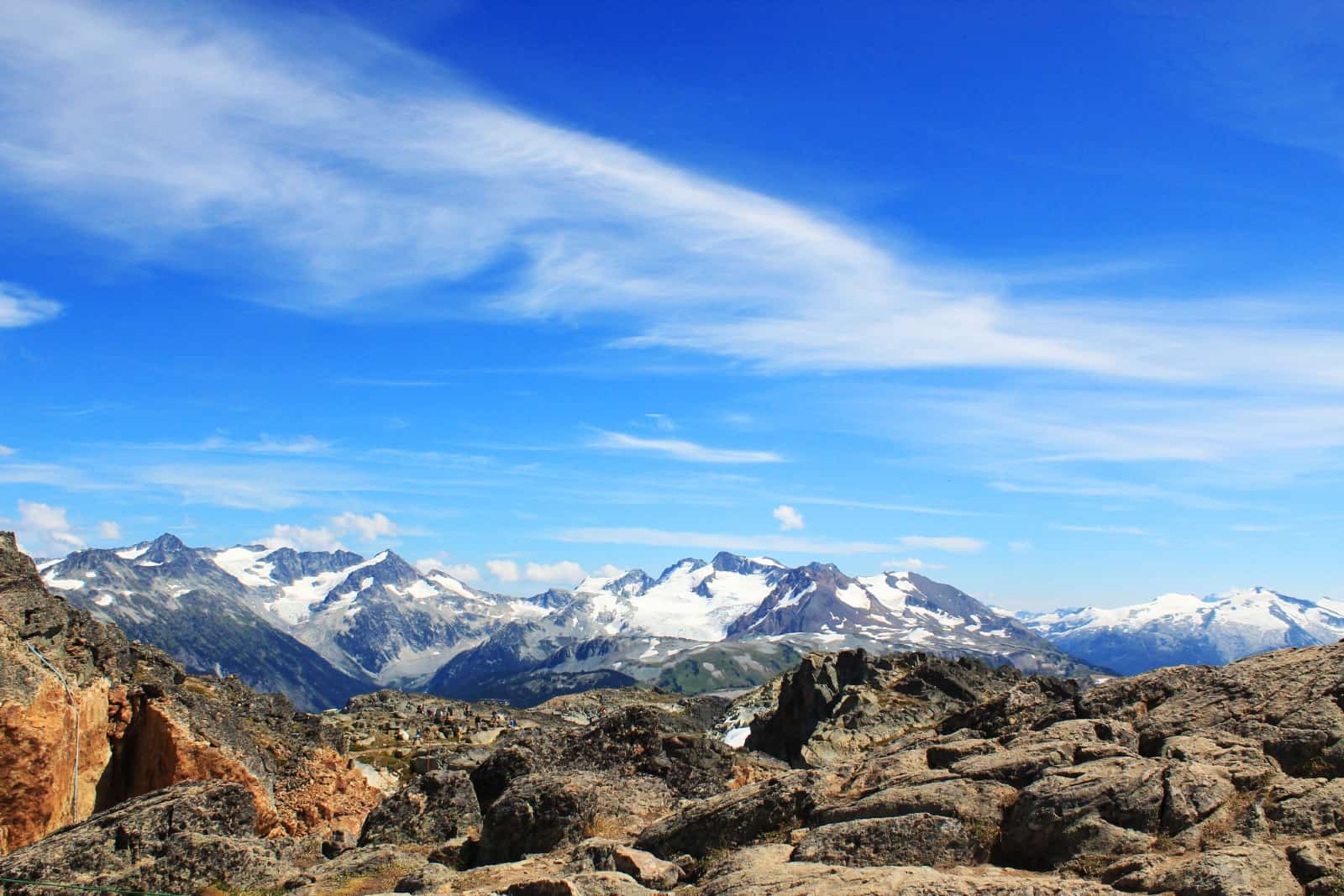 From Vancouver, we drove back down to Seattle where we met up with Dave and had a whirlwind two days showing my parents all of our favourite spots. Though the weather sadly didn't co-operate, we still had a fantastic time together and I was incredibly sad to say goodbye to them. I'm planning a return to Europe for Christmas 2014 so it hopefully won't be too long until I see them again.
Then, Dave and I finally found our way over to the east coast and have just arrived in New York City!
I first visited New York  in 2007 and I didn't leave with a good impression. I visited with a friend I didn't know very well and soon found our personalities weren't particularly compatible for travel. Walking 12 hours a day everyday isn't my favourite way to see a city and I soon ended up exhausted with blistered feet and couldn't wait to go home.
It just goes to show how much your opinion of a place is affected by who you travel with. I've been in New York for just over 24 hours and I'm absolutely loving it. The weather's fantastic, I'm eating amazing food and so I'm looking forward to the week I'll be spending here.
Onto the statistics for the month!
Countries visited: 2
Canada, United States
Cities visited: 6
New York City, Portland, Seattle, Tacoma, Vancouver, Whistler
Distance travelled: 5571 kilometres
Number of flights: 1
Seattle to New York City
Number of buses: 2
Tacoma to Seattle; Seattle to Vancouver. 
Photos taken: 768
Amount spent: 
Portland: £471.85 over 16 nights = £29.49 ($46.13) per night
Tacoma: £424.38 over 10 nights = £42.44 ($66.30) per night
Vancouver: £101.16 over 2 nights = £50.58 ($79.02) per night
Seattle: £51.67 over 2 nights = £25.85 ($40.43) per night
New York City: £21.19 over 1 night = £21.19 ($33.14) per night
Extras: 
Flight from Seattle to New York: $150
Flight from New York to Phoenix: $149
Flight from Phoenix to Puerto Vallarta: $149
Total amount spent: $1962.
(This month, I did not have any accommodation costs in Seattle and New York because I was staying with friends.)
The next month
Just like last month there's been a few changes to my original itinerary.
However, unlike like month everything is now booked so there'll be no more changing my mind!
My original plan to visit Toronto for the weekend has been scrapped in favour of a Montreal weekend instead. I know very little about this Canadian city so I'm looking forward to having a quick preview next weekend.
From Montreal, we'll head back to New York City for a few days to catch up with Dave's brother and then we'll be flying on to Phoenix to begin our 10 day road trip!
We'll be driving up to Sedona for three nights to check out the Grand Canyon and Monument Vally and then heading down to Tucson to get our cactus on in Saguaro National Park. From there, we'll drive to Las Cruces Mexico where we'll spend a couple of nights exploring White Sands National Monument. You know I'm obsessed with deserts so I can't wait to see this one! From New Mexico, we'll be driving to Big Bend National Park — one of the least visited National Parks in the US, but one that looks absolutely stunning to hike around. The final stop on our road trip will be Austin, where we'll be eating everything we can find while celebrating Dave's birthday.
We'll finish off the month in Puerto Vallarta. This will be my first time in Mexico and the plan is to spend at least a month in the Puerto Vallarta area. We'll be apartment hunting for somewhere near the beach where Dave and I can both hole up and write and sunbathe for a while. With no onward plans after this, we could potentially end up in Mexico for six months!
Looking to follow along with my travels through my monthly summaries? You can read the previous month's summary here, the next month's summary here, or head on over to the monthly summary page to read from the very beginning!