Month 14 was all about money.
I have never had such an expensive month of travel!
After becoming accustomed to $1 beers as I travelled around Eastern Europe, having that price jump up to over $5 a beer when we reached Istanbul was a bit of a shock. As well as spending the month in expensive cities, this month also included a two week yacht charter and my boyfriend Dave's birthday so I ended up spending quite a scary amount of money!
However, despite the expenses it has been a (mostly) fantastic month of travel.
I started the month in Istanbul – a city I wasn't sure I would like. I usually dislike cities that everybody in the world seems to love for whatever reason, and after being told constantly that I would love Istanbul, I felt a little skeptical.
Within about five minutes of arriving, Dave and I both turned to each other and claimed that Istanbul was our new favourite city in the world.
I LOVED it.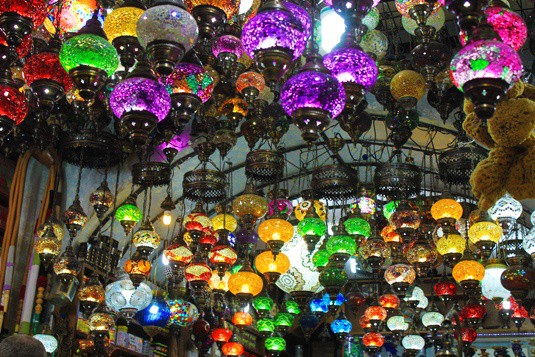 Staying in three different apartments I got to explore three very different areas of Istanbul – the touristy area of Sultanahmet, the insanity of  Istiklal Street and the bohemian residential neighborhood of Cihangir.
Istanbul was also the perfect place for me to catch up on all the work I missed while I was busy Interrailing around Europe, and I am already planning on returning for much longer than a week in the near future.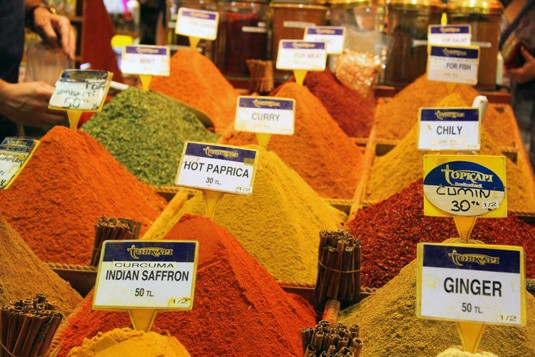 After Istanbul, we headed to Selcuk and to the most amazing hostel I've stayed in to date. It was just €20 a night, which included breakfast AND dinner – there was also an amazing swimming pool, bar and restaurant, which meant that I spent an entire week lying by the pool having food brought out to me.
I managed to leave the hostel once though – to see the amazing ruins of Ephesus. I was having a wonderful time in Turkey.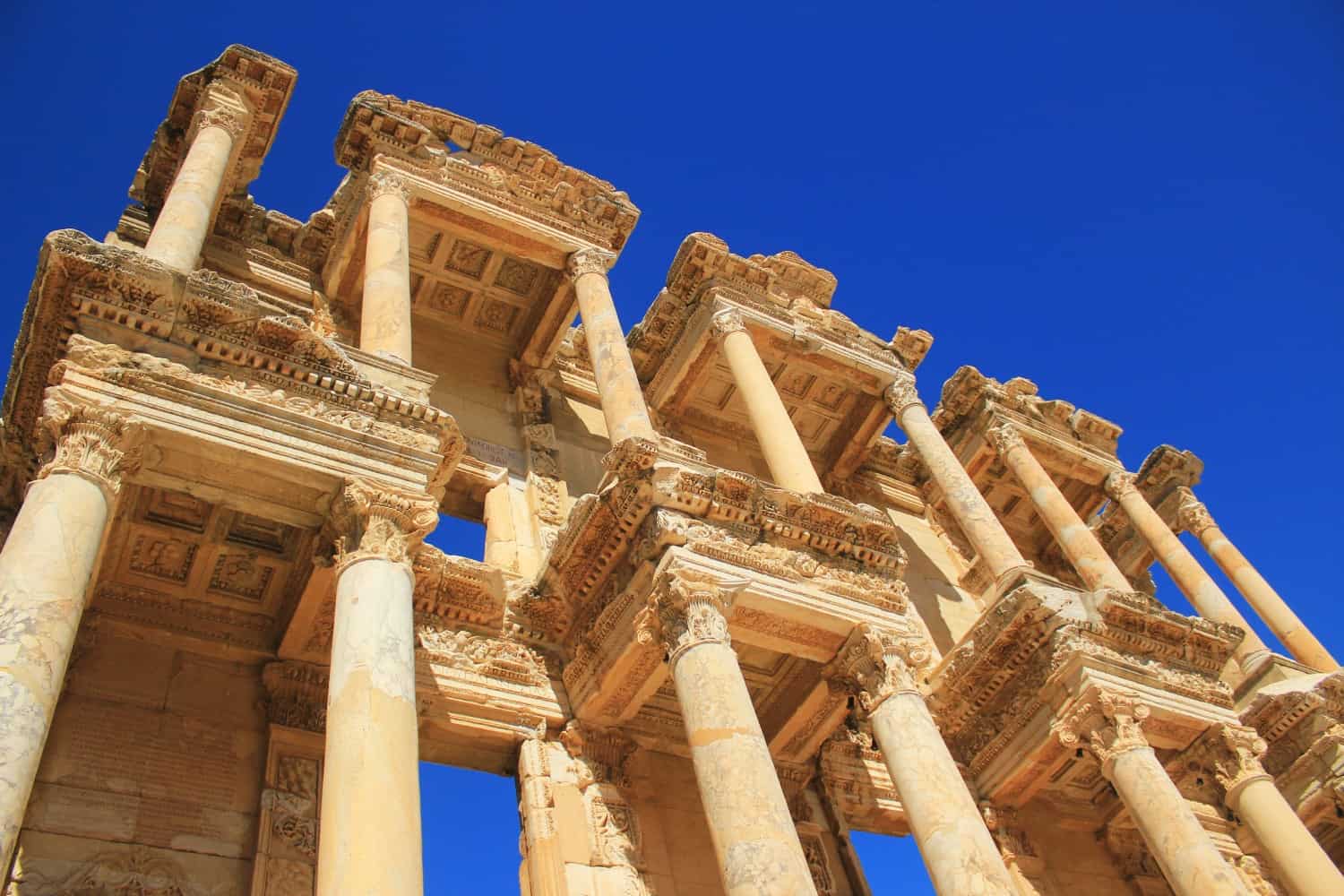 …And then this happened.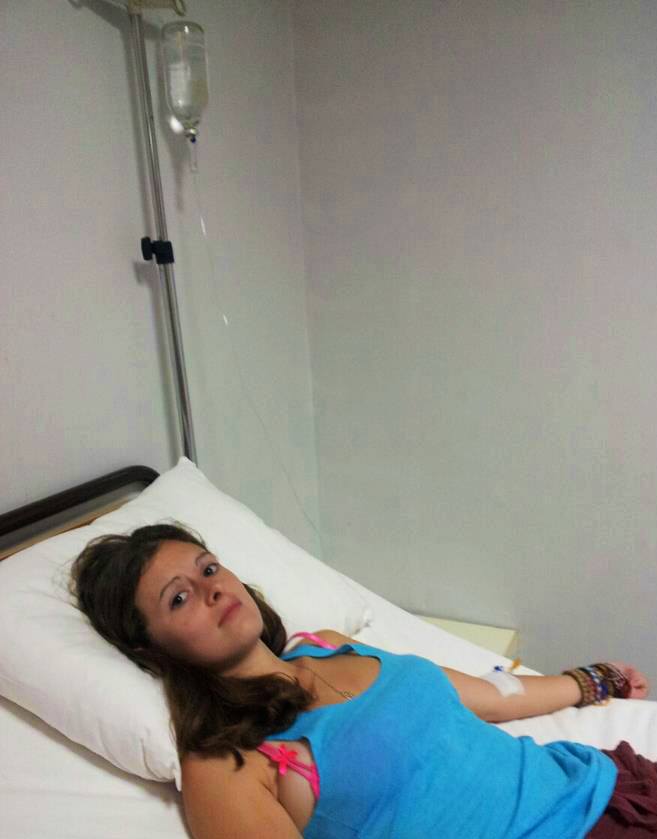 I awoke in the middle of the night, suddenly feeling like I was about to throw up. I opened my eyes and to my horror found that I could not see a thing.
The room was violently spinning around me and I couldn't focus on anything. I couldn't sit up, I couldn't roll over, I couldn't even move my head.
Trying not to freak out, I waited for the spinning to subside.
It didn't.
So then I started to scream.
Was I having a stroke? A fit? A heart attack? Am I dying?
Why can't I see anything?!
As the spinning finally stopped the vomiting took over and I began to get very, very frightened.
What is wrong with me…?
What followed was a day at the hospital that saw me on a drip, having blood tests, being strapped down and having a ECG, talk of MRI's…
I left being told that I probably had benign paroxysmal positional vertigo and that it could either get better in a few days/weeks/months or that it might never go away. BPPV is when crystals in your ear become dislodged, drift into your inner ear and as they roll around, ie, whenever you move your head, they brush against the hairs in your inner ear causing your brain to freak out and think that you're moving, and your vision to go crazy.
I was given anti-vertigo tablets and a hefty travel insurance excess fee to pay and then I was done.
The next few weeks of travel were going to be very interesting…
As much as I wanted to sit up in bed all day everyday with a completely stationary head, I had travel plans to keep up with and these involved getting to Fethiye via the beautiful Pamukkale – one of the places I was most looking forward to seeing in Turkey.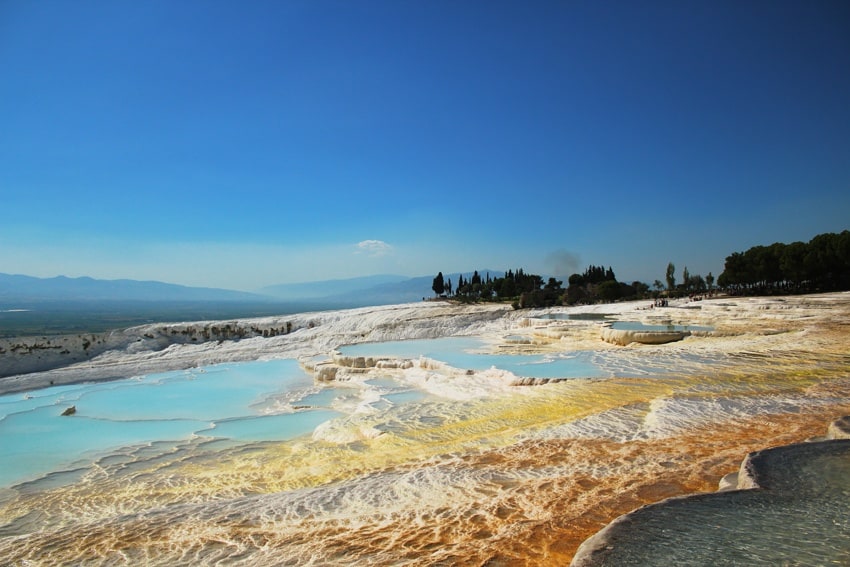 Over the next few days in Fethiye, I found myself starting to gradually feel better. Either my anti-vertigo pills kicked in (I'm too afraid to stop taking them) or I started to recover from the vertigo (fingers crossed!) – either way, I was now well enough to take part in the yachting adventure, and I found myself with a whole new ailment to worry about.
Seasickness.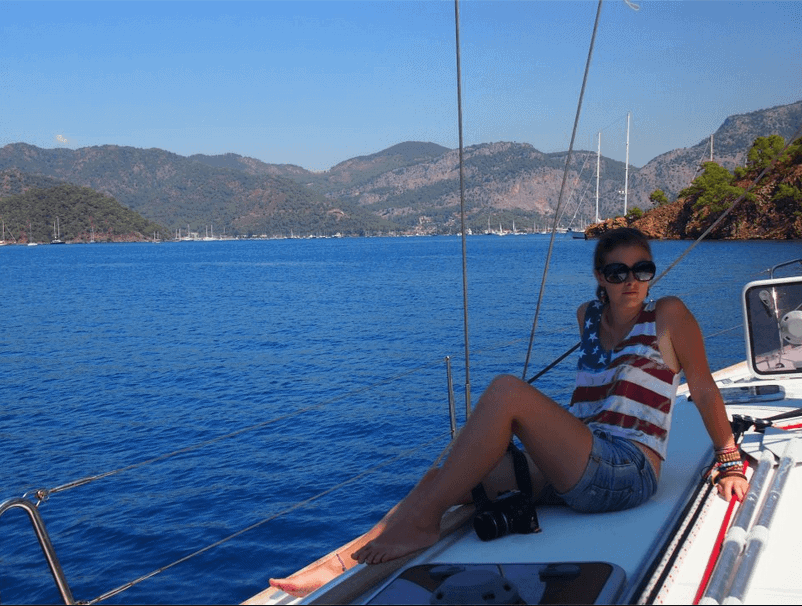 To say that I get severe motion sickness is really quite an understatement – I've actually been known to get seasick in the bath and in swimming pools. Needless to say I was extremely anxious about spending two weeks sailing on a yacht.
Somehow Dave had managed to convince me that while it wasn't one of the Voyager of the Seas cruises, it was still unlikely I would get seasick, that I'd have an amazing time and that I'd really regret it if I didn't give it a go.
I reluctantly agreed, reasoning with myself that I'd at least get a few dramatic blog posts from the experience – no doubt I'd fall off the boat and get attacked by agressive sea creatures within minutes of stepping on board.
I've coped surprisingly well so far. Half of the time we have been in incredibly rocky seas that had me lying in bed all day wanting to vomit and die and the other half has been wonderfully calm and flat and surprisingly enjoyable.
I still have a week left on the yacht so hopefully that won't be spent desperately trying to keep from throwing up…
Onto the statistics for the month!
Distance travelled: 1637 km
Countries visited: 1
Turkey
Cities visited: 6
Istanbul, Canakkale, Selcuk, Pamukkale, Fethiye, Kalkan
Number of photos taken: 821
Number of buses: 4
Number of boats: 1
Money spent: £1652/$2684
Turkey has probably been one of the most expensive countries since I began travelling and there are several reasons why this month was so expensive – one, it was Dave's birthday, two, the expensive hospital visit and three, chartering a yacht for two weeks ended up costing £1000!
The next month:
As I mentioned above, the next few days will be spent at sea attempting to keep my nausea at bay. Afterwards, I'll be spending a week in an awesome apartment outside of Bodrum, which looks a little something like this…
I'll then have one more week left in Turkey and it's looking like this could possibly involve heading back up to my backpacker resort paradise to get some work done, or perhaps a visit to Rhodes instead.
I am most excited for the final week of the next month as I'll be hopping on a plane and flying from Istanbul to Bali! I cannot describe just how incredibly excited I am to FINALLY be heading back to my beloved Southeast Asia.
Looking to follow along with my travels through my monthly summaries? You can read the previous month's summary here, the next month's summary here, or head on over to the monthly summary page to read from the very beginning!