The first two weeks of this month were spent back home in London. I was dreading returning home and I was fully expecting to freak out but to my surprise I actually really enjoyed being back.
It felt familiar, but not in a way that had me desperate to flee the country immediately. I spent my time eating crumpets, cheese and prawn cocktail Pringles. I drank cider. I caught up with family and friends. I complained about how expensive everything is and I spoke about the weather constantly. I was excited to be among people that knew how to queue properly. I napped a lot. It was perfect.
I even straightened my hair for the first time since leaving!
I couldn't stay in my comfort zone for too long though as I had to meet Dave in Slovenia for my birthday! My favourite city, Ljubljana, hadn't changed a bit from the last time I'd visited and I left even more in love with the country than I had been before. We are even talking about coming back to live there for a few months at some point in the future…
One of the highlights were the two days that Dave and I spent in Bled. We celebrated my birthday by flying over the lake in a hot air balloon at sunrise! It was incredible and although I was so terrified at the start, once we were in the air it felt strangely natural and I couldn't wipe the smile from my face! Best birthday present ever.
I had an amazing week in Slovenia and I was devastated to be leaving… but it was time to head to Austria for the first time to explore the city of Vienna!
Whether it was because I was sad to have just left Slovenia, or whether it was because the weather was terrible, but I ended up feeling disappointed with Vienna. It felt like… just another city in Europe, and I couldn't find anything special about it. It was kind of boring…
I did love St Stephen's Cathedral, however.
I spent just two days in Vienna before saying goodbye to Dave and heading off for a month of solo travel through Morocco – somewhere that I was both desperate to visit and absolutely petrified of.
I wasn't expecting to like Marrakech.
I knew it was going to be hot, crowded, stressful, intense and I'd probably end up spending the entire time hiding in my hostel. In fact, I probably wouldn't have even bothered going if it hadn't been for the cheap flights and ease of access to the Sahara desert.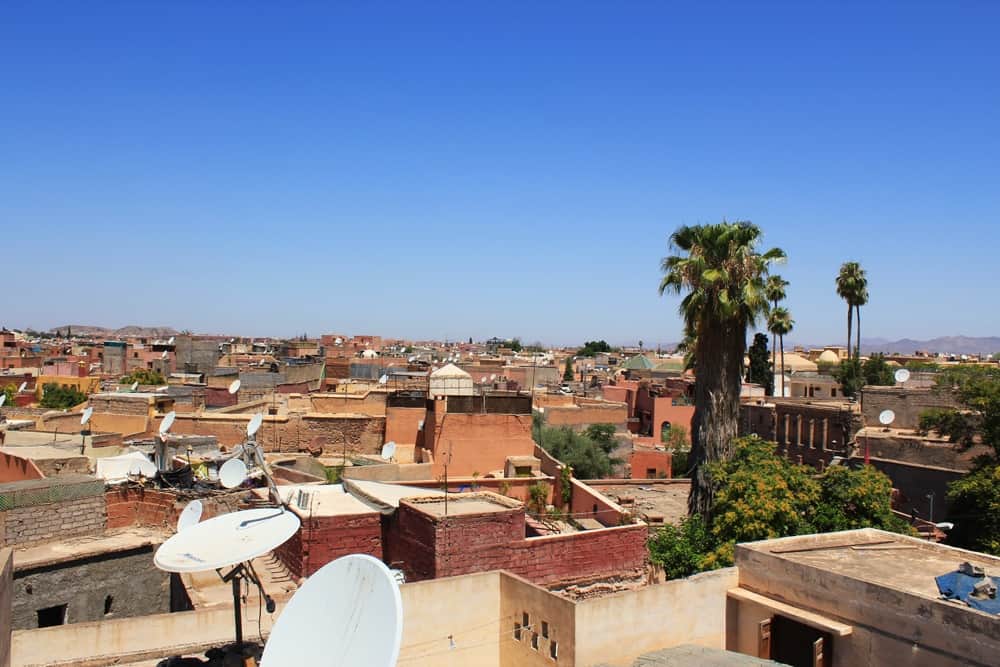 But guess what? I absolutely adored it! Yes, it was completely insane, there was so much hassle and so much stress… but at the same time, it was so beautifully and scarily foreign, more so than any other place I've visited, that I couldn't help but love it.
I stayed in Marrakech for just four days before heading off to tour the Sahara Desert.
It was the best experience of my entire life. By far.
We rode camels over the sand dunes for hours, raced each other to the top of the highest dune to watch the sunset, sat around our campfire eating amazing Moroccan food, listened to our guides play Moroccan music for us while we danced around the camp by candlelight. We dragged our mattresses outside our tents so that we could sleep outside, we saw so many stars that you could even see the Milky Way – every few seconds you'd see a shooting star, waking up and riding our camels through the desert as we watched the sunrise…
So many incredible moments and so many wonderful memories.
I can't even begin to describe just how amazing it was, and I can't wait to share my Sahara Desert photos with you!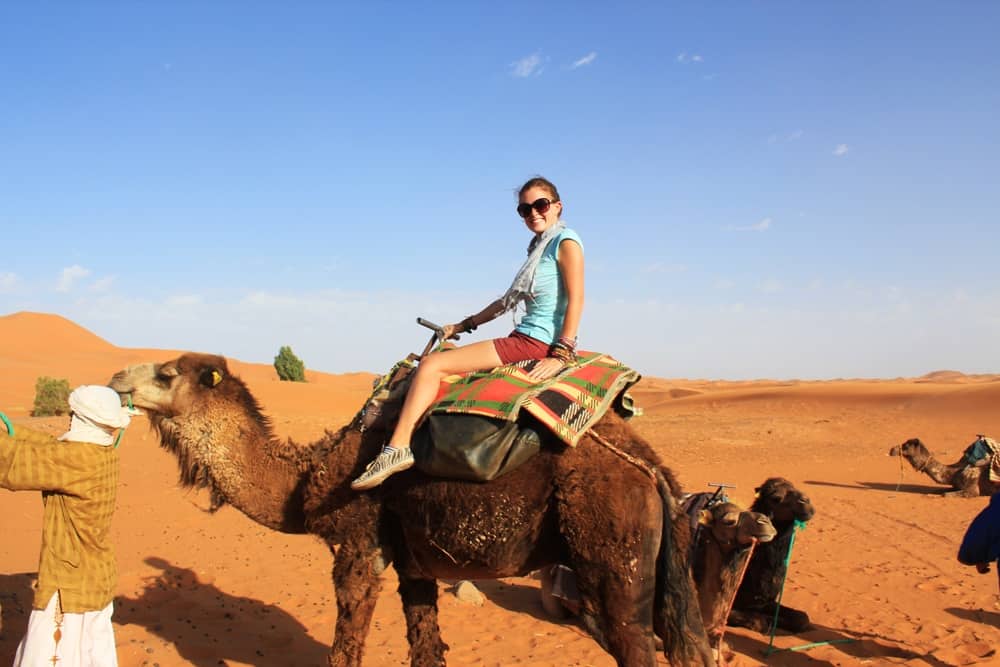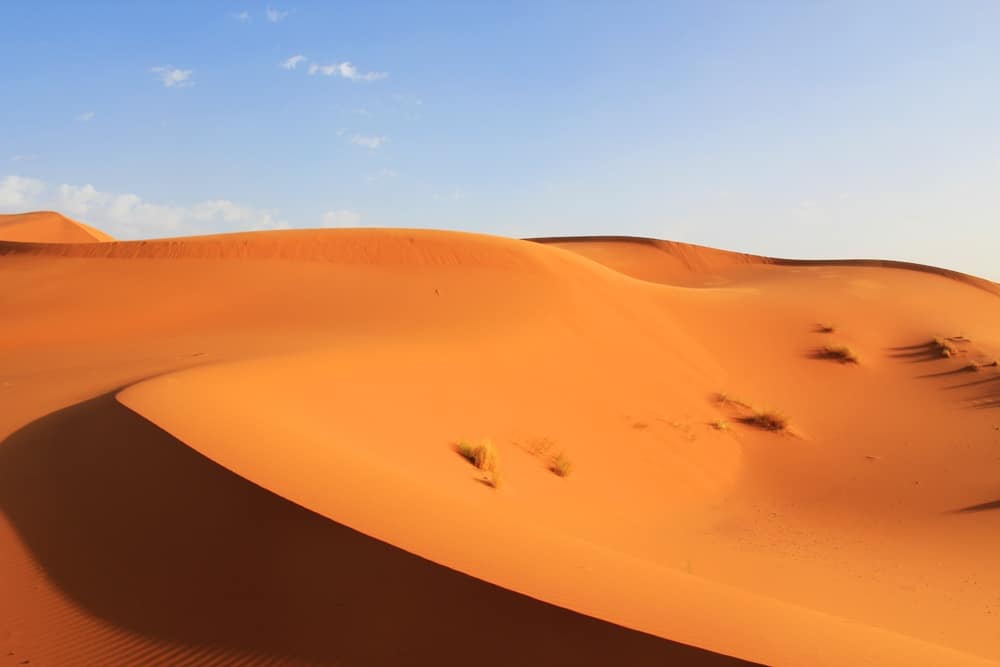 Returning from the desert and feeling exhausted, sunburnt and covered in sand, I needed somewhere to rest for a few days. I celebrated 11 months of travel by moving to the gorgeous beach town of Essaouira and I've already fallen in love. It's so relaxing, so chilled out, full of hippies and I think I might just stay here for a couple of weeks…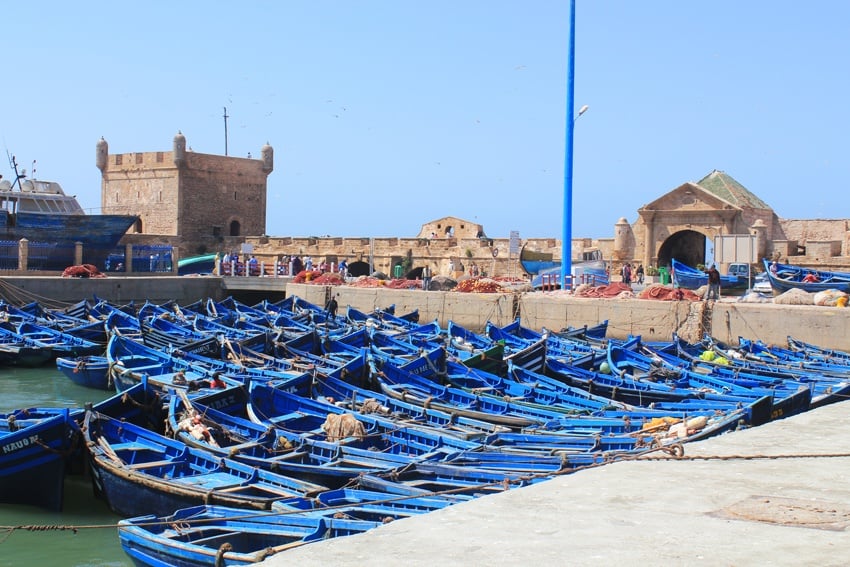 Onto the statistics for the month!
Distance travelled: 5316km
Countries visited: England, Slovenia, Austria, Morocco.
Cities visited: London, Ljubljana, Bled, Vienna, Marrakech, Essaouira.
Number of photos taken: 2198
Number of buses: 3
Number of trains: 2
Number of planes: 3
Money spent:
England: £0 over 14 days
Because my parents are awesome and I didn't have to pay for anything.
Slovenia: £195 over 7 days = £27.85 per day.
Vienna: £75 over 2 days = £37.50 per day.
Morocco: £130 over 7 days = £18.57 per day. (+£70 for the Sahara desert tour).
Total amount spent: £470 = $736
Number of days spent homesick: 2
For the first time since leaving home I experienced homesickness! I'd love to tell you that I dealt with it really well and write a post offering tips and advice on how to conquer it, but I just laid in bed crying, wallowing in self-pity and watching 400 episodes of 30 Rock.
Amount of cheese sandwiches consumed: 18
Yes, really. I was back in Europe and there is AMAZING CHEESE and I couldn't stop eating it!
The next month:
Much of the next month will be spent exploring more of Morocco. I'll be working my way up the coast of the country before finishing in the blue town of Chefchaouen – the place I am most excited about visiting.
This will take me up to the 13th July, when I have a flight booked to Frankfurt. Here, I will be reunited with Dave once more and we'll begin our Eastern European adventure, which is likely to first take us through the Czech Republic and Slovakia. I can't believe I've already deviated from my original summer plans — I hadn't planned on visiting either of those countries when I first arrived in Europe! I'm excited to see what's so special about them, though.
Looking to follow along with my travels through my monthly summaries? You can read the previous month's summary here, the next month's summary here, or head on over to the monthly summary page to read from the very beginning!