Last night, I slept for 18 hours.
Collapsed into bed at 3 p.m. and made it out only at nine the following day.
The day before, I did exactly the same.
My friends, in March, I well and truly hit the wall.
Burnout affects most travellers eventually — me fairly regularly — and of course I knew I was pushing myself too hard. Despite recognising that fact, however, it was still tough to pause.
I feel as though I've been handed a golden ticket; an opportunity to explore New Zealand at a time when its borders are closed.
It'll never be like this again.
So rather than stop, find a base, and rest, I pushed ever harder, through those final gasps of summer, to soak it all in.
And now, I'm kind of a little broken.
When I left you last, I had just arrived in Stewart Island — that small island off the southern coast of the South Island — and the week I spent there was an odd blend of misadventure and magic. Still, I can't recommend this place highly enough.
One of the highlights for me was day tripping out to Ulva Island. Ulva is a predator-free paradise, regularly heralded as the place to visit to see what the country was like before humans arrived. Back then, it was a noisy old island with about a bajillion unusual birds.
We saw a kiwi! Ahhhh! I'd heard that this was one of the best places in the world to spot that shy, rare bird, but even so. I felt as though I was dreaming when I saw one running through the ferns with my own eyes.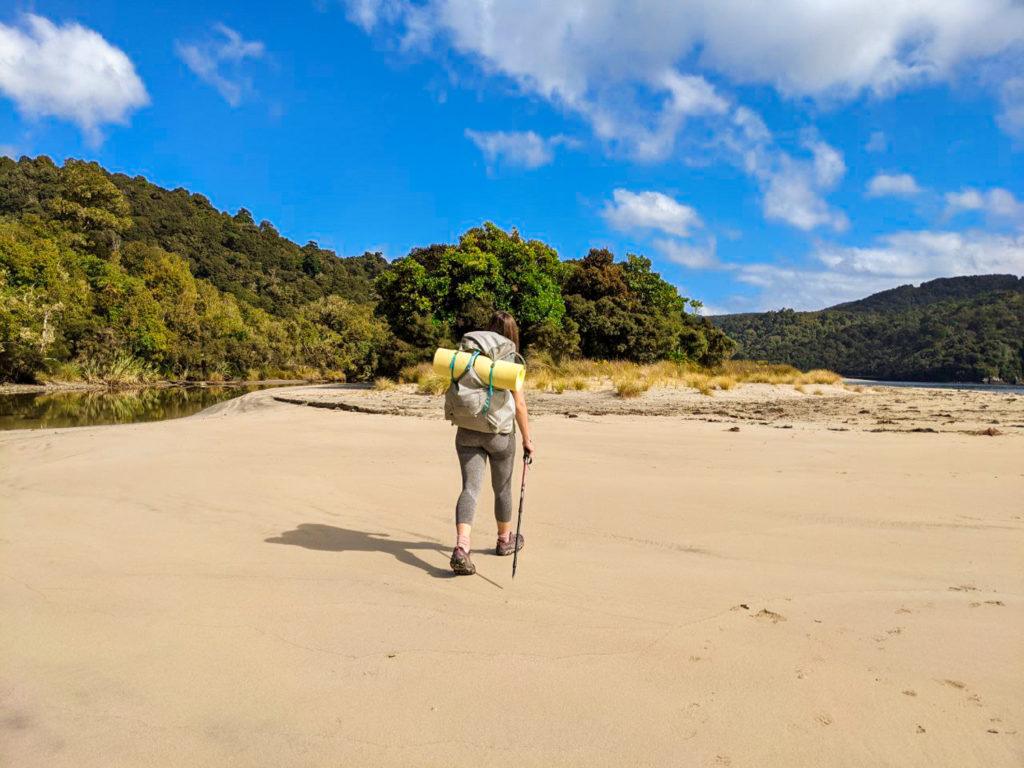 With the highlight of the trip done and dusted, it's time to talk about the lowlight.
Man, oh man, oh man.
You'll remember I was excited to set out on my final multi-day walk of the season, but when I turned up on Stewart Island, things quickly turned disastrous.
There was an unexpected bed bug infestation across the entire island, we found out, so Dave and I had no option but to camp in order to avoid the huts. Unfortunately, our rented tent then ripped apart moments before a storm, my phone ran out of battery, our kettle melted[!], and things only went downhill from there.
There were tears, there were struggles, there was the odd glimpse of joy, and it was one of the hardest things I've ever had to do.
I truly count this as one of my greatest incidents to date.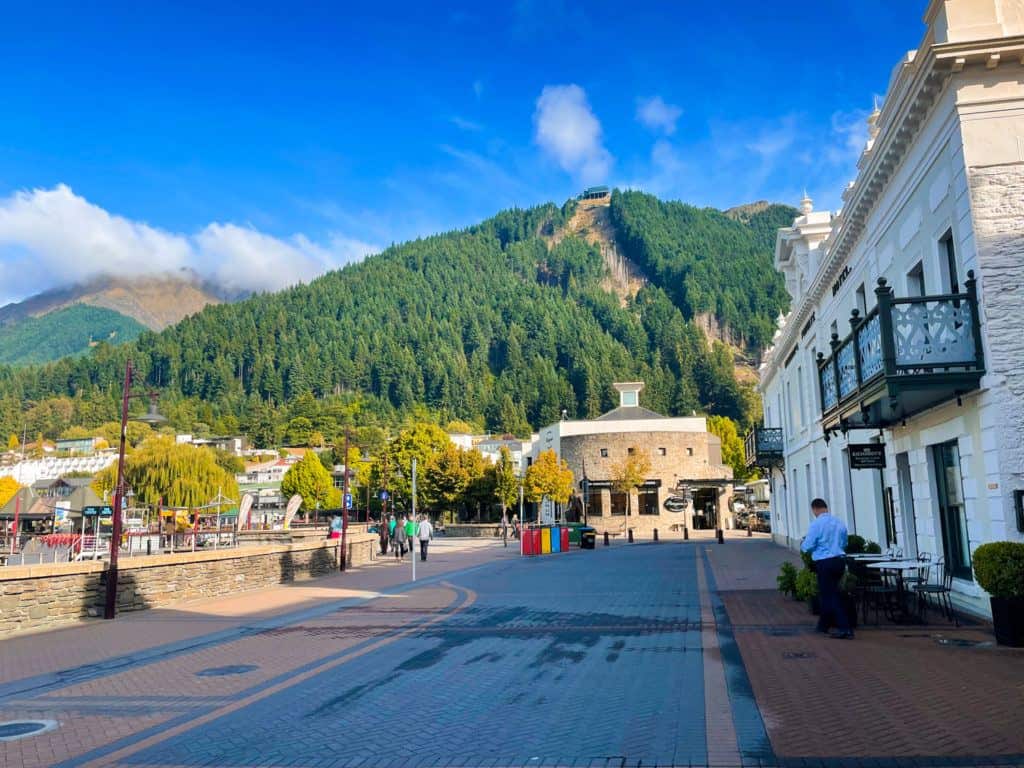 Safely back on the mainland after a choppy ferry ride, there was one place I was dreaming of revisiting: Queenstown!
I mentioned in my previous monthly summary that I was flat-out obsessed with this once-crowded town — now that it exudes peace and tranquility. And so, I was craving to spend even more time there than before.
That was a surprise: I thought that Wanaka was my one and only, but it turns out Queenstown without the crowds is just too beautiful to resist.
I spent a week in town, sampling new restaurants, walking in the mountains, and wondering if I could spend a winter season there one day, learning how to snowboard.
We had just a few more stops left in the South Island, so we raced through them in quick succession: a stop in Tekapo to eat burgers and photograph Mount Cook, one final visit to Hanmer Springs, a stint in Kaikoura to devour their famous crayfish, and a night in Blenheim to pick up more of our favourite wine from Spy Valley.
And then we were off to the North Island!
We took the ferry across from Picton to Wellington, and I found myself back in what I once claimed to be my favourite place in New Zealand.
Is it still?
Nah.
I dunno. I just didn't vibe with it as much as I have Tauranga, Wanaka, and Nelson. But it's all good — I still loved being there. It felt wonderful to be in a bigger city again and I celebrated by going clothes shopping!
There are three moments that stand out most to me from Wellington:
Exploring Te Papa Museum again: I spent a full day in this museum back in 2013, so I was kind of astonished that I managed to do exactly the same again this time around! I thought I'd pop in for an hour so, but I ended spending all day marvelling at the world-class exhibits.
Recreating 2013: On that 2013 trip, I spent a sunny Wellington afternoon with Dave beside the waterfront. Back then, we were travelling through New Zealand with a friend, so Dave and I had relished the ability to have some time for just the two of us.
Flash-forward to 2021 and I was determined to recreate that exact moment. I found a photo of the bar we'd visited on my Instagram, was delighted to discover it still existed, and made my way over there.
Was it as special this time around? Nope! It was just a chain pub with bland food and my tastes have improved these days. Still, it was so much fun to sit there — in the same seats as before — and reminisce about how much had changed over the space of a decade.
Finally making it to Zealandia: This ecosanctuary is all about the birds for most visitors, but it was the tuatara that captured my heart. We saw 11 of them!
Tuataras are super-rare and super-cool, having existed in New Zealand since the age of the dinosaurs. You can't find them in the wild on the mainland anymore, so seeing them in person was such a special experience.
After having spent so much time in New Zealand over the years, there are few places in the country I haven't seen. The bottom half of the North Island, though? That's somewhere I really haven't explored.
And so, from Wellington, we made our way to New Plymouth, by way of Whanganui. And while I thought both were lovely, with some fantastic cafes, it also rained the entire time.
We crossed our fingers and moved on to Opunaki — a beach town destination — where it also rained the entire time! Ah, New Zealand's west coast can always be relied on to bring the drizzle.
And that was the month!
Highlights of the Month
Finishing my third Great Walk: I've set myself a goal to complete all of New Zealand's 10 Great Walks over the next few years, so I'm excited to now be a third of the way through! I've successfully tackled Lake Waikaremoana, the Kepler, and the Rakiura, and I'm already setting my sights on next summer's choices.
Developing a list of favourites: I've travelled so extensively through New Zealand over the past five months that many places now feel incredibly familiar. In particular, I love having my favourite cafes and restaurants across all of these different towns.
The fact that we chose to stop in Blenheim for the night so that we could go back to our favourite Thai restaurant (Thai9 — they have khao soi!) and pick up our favourite wine from our favourite cellar door (the pinot noir rosé from Spy Valley). Or that we could choose to stop in Tekapo for lunch, because there's a restaurant (Our Dog Friday) that does delicious burgers. Or that we'll opt to drive through Kaikoura because there's a fish and chip place (Coopers Catch) that we both adore.
It's just another way in which New Zealand is fast beginning to feel like home.
Vaccine joys: This month, it felt like practically every single one of my American friends got vaccinated! What a delight to see so many friends take their first steps back towards a normal life.
Any COVID-19 updates for me this month? Not really. Dave would be able to get vaccinated if we ventured back to the U.K., but we don't yet feel ready to expose ourselves to the risk that comes from international travel. Nor do we feel like signing up for 12 weeks of isolation while we wait for the second dose.
So we'll just be here, hanging out behind closed borders and hoping we can manage to get vaccinated within the next year or so. It's no big deal: I'm grateful for my situation and more than happy to wait.
Lowlights of the Month
I'm getting colllldddddd: While my Northern Hemisphere readers out there are starting to thaw out and look forward to a summer of greater freedom that last year's, I'm buying as many jumpers as I can.
This month, I felt the weather truly start to change. The leaves are turning, the mornings bring plenty of mist, and I'm now wearing a jacket whenever I leave the house.
As somebody who typically tries to follow summer around the world, and who has only ever spent time in New Zealand over summer, this changing of the season has been embarrassingly strange for me. All I do is talk about how cold it is and check the weather forecast and plan time in beach destinations without realising it isn't going to be warm anymore.
So, Easter is popular here: Sorry, but I don't know when Easter is. And so, when I tried to book accommodation over the Easter weekend a few days before, I was in for a nasty shock.
As in, everything was fully-booked. As in, I looked at Taupo and only found five places on Airbnb that were $1,000+ a night or a 16-bed dorm room in a hostel.
The closed borders over the last year have seen Kiwis travelling extensively in their own country, and Easter was no different. Those who would have normally taken a trip to Australia or further afield were now planning for an Easter spent in the exact destinations I had aimed to visit.
Cue: an awful lot of scrambling.
We managed to work it all out in the end, by putting together a road trip that will see us moving every single day — exactly what we need right now — but there were definitely some worries that we'd end up without anywhere to stay.
My Next Steps
With a cool breeze in the air, it's time to head north to soak up the very last of summer in the Southern Hemisphere.
Most importantly, it's time to slow things down.
I love the lakes of New Zealand, so I'm taking the opportunity to spend some time beside Lake Taupo, hiking out of Turangi, revisiting all of my favourite restaurants in Taupo, and generally enjoying the crisp, clean air.
I'll be venturing back to Mount Maunganui next — that beachy suburb of Tauranga that I just can't get enough of. I'll have a full week there and I'm planning on using that time to walk, beach, eat, and finally get some writing done.
From there, I'll be driving back to the Coromandel, which was one of my favourite new discoveries from my early days of this road trip in November. In particular, I loved Whitianga and wished I had longer to spend there, so that's exactly what I plan on doing.
Finally, I'll be rounding off the month by catching up with friends and family in Auckland. Well, I'll also be doing something else when I'm in Auckland, too, but I'm keeping that bombshell under wraps until next month's summary.
I'm looking forward to plenty of rejuvenation this month: fresh air, relaxation, and time to breathe for the first time in five months.
I'm already well on my way to recovery.
What do you have planned for April?