I shifted the weight of my backpack from one leg to the other, frustrated with the wait. It was 35 degrees in Male and, not yet sure what attire was safe for the Maldives, I was in jeans and a hoodie, with a shawl wrapped around my shoulders. It was sweltering and I was drenched in sweat.
I was still convinced I had made a big mistake in coming here. I'd booked four nights on Maafushi Island and we had just discovered that it had the nickname Leprosy Island. The crowd started to move, clambering over the chain of three ferries that we had to walk across to reach ours.
It had to be okay.
I took a deep breath and shuffled over the wobbling boats to my seat, releasing it when I made it without falling overboard. As Dave sat down beside me, I glanced around at the passengers. All locals — we were the only foreigners making the trip.
Why were no foreigners going? There were guesthouses on Maafushi — several dozen of them. In fact, Maafushi had the most amount of guesthouses in the Maldives, so I had expected more people than, well, us. Was independent travel in the Maldives really so rare?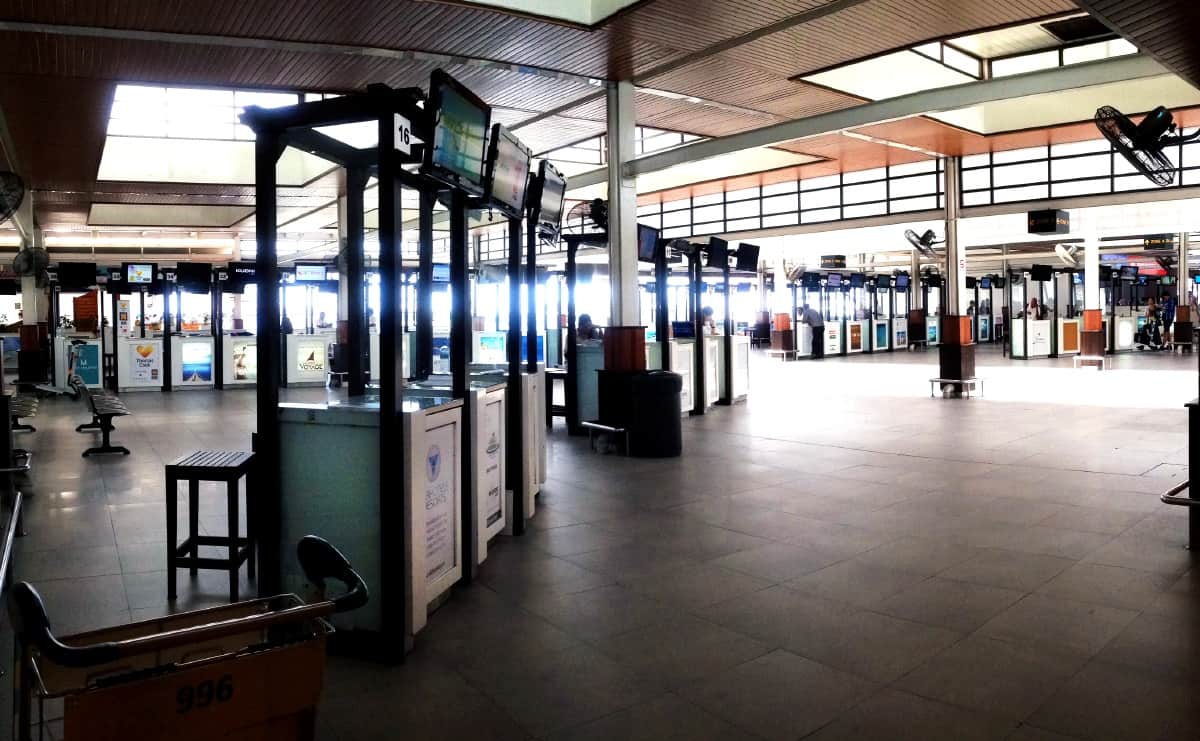 Our two hour ferry journey cost $2 each — a big difference from the $200 speedboats you'd have to take to the resorts. To my delight, I didn't get seasick, either. If you've read Never Ending Footsteps for any amount of time, you'll know that pretty much every type of movement is likely to leave me nauseated, but not this ferry. Despite a large percentage of the Maldives being open ocean, it was surprisingly calm. No waves, no rocking, no vomiting. I was happy.
I turned to Dave. "Now, in theory, the owner of the guesthouse should be meeting us off the ferry to show us to the guesthouse."
"Right."
"But, I kind of forgot to confirm with him that we were going to be on this ferry."
"Lauren…"
"But there's only one ferry a day, right? So, he'll be there! And, if not, it's a small island. I'm sure we can find it."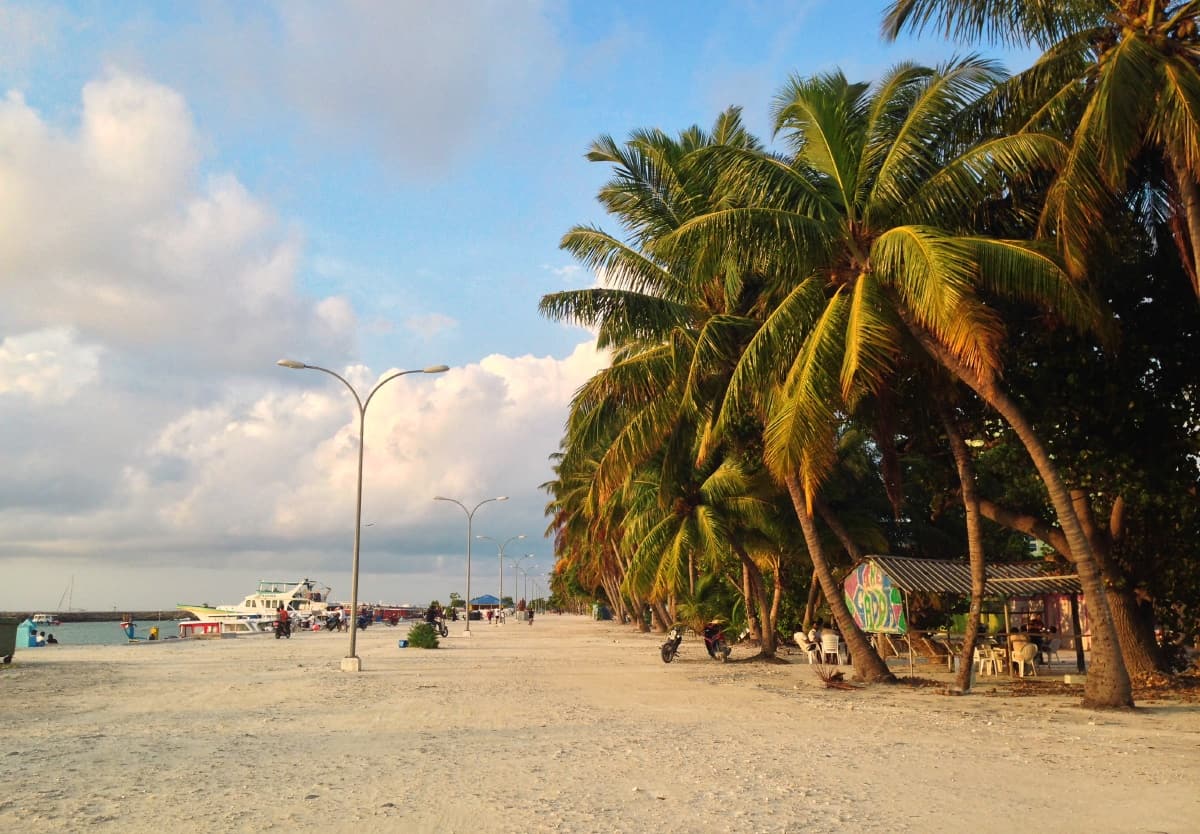 We arrived in Maafushi and the ground was hard and stony. I'd had a vision of pulling up to a tropical island paradise, all white sands and sparkling turquoise water. I hadn't been able to find photos of Maafushi Island before arriving so, of course, this was all guesswork. Clearly, bad guesswork.
Was this why nobody travelled independently in the Maldives? Was every local island without beaches? I wobbled off the ferry and onto the wooden pier.
"Juliff! Juliff! Juliff!"
"Uh, yeah?" I looked up.
"Welcome to the Maldives!" Our guesthouse owner was picking us up from the pier! I shot Dave a smug look and basked in the warm glow of self-appreciation.
"Thank you!" We chorused. Following the owner down the pier, he motioned to a nearby wheelbarrow. "You can put your bags in here." I grinned as we did so. We were in the Maldives!
We followed as he wheeled our bags to the guesthouse. Like on the ferry, the streets were void of foreigners, and we attracted more than a few curious stares as we traipsed through the maze of unpaved paths.
I was nervous when we were shown to our room — it had seemed decent enough on the photos we saw online but I wasn't quite sure how accurate those photos were. Fortunately, with independent tourism being only four years old, it was like walking into a brand new room. And it was great value for money — something that I wasn't expecting, given that it was, you know, the Maldives.
For $60 a night, we had super fast Wi-Fi (most important aspect!), a huge, hot water shower, a comfortable bed, air conditioning, daily room cleaning and free breakfasts. Maafushi was making a great first impression.
Now, to explore!
We left the guesthouse and wandered over to the north side of the island. Just like at the ferry terminal, the ground was rocky and there were no beaches to be seen. Trash and plastic was strewn all over the ground and the waterfront. Maafushi was, erm… it was, uh… It was ugly. There were no beaches, there were no palm trees, and it was covered in trash.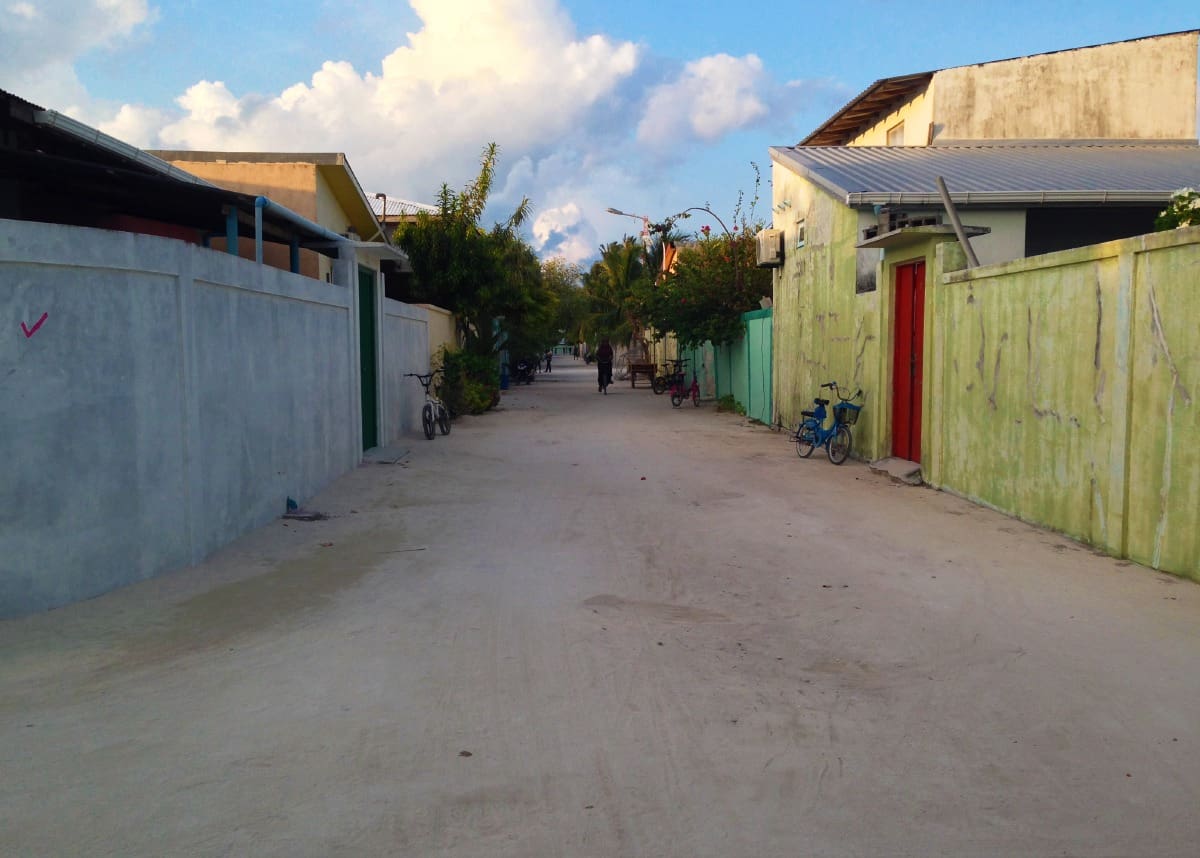 "Dave," I whispered, stopping dead.
"What?"
I motioned ahead of us. There, was a huge chain-link fence, several metres high. It seemed to enclose a huge area — I'd guess around a quarter of the island. There a large concrete building, and an outdoor area in front of it. Barriers were everywhere.
"Leprosy Island," I whimpered, my voice rising in pitch. "Leprosy Island, Dave."
We inched our way forward, searching for disfigured bodies strewn across the ground. We paused, staring through the fench and into the grounds. After a long silence, Dave shrugged. "It just looks like a prison or something."
"Or a leper colony."
"I doubt it."
"Or, it's a leper colony?"
"Or not?"
"You heard what the taxi driver said! It's Leprosy Island! We're on Leprosy Island!"
"Lauren — I'm sure it's fine. Let's keep walking."
We walked in stony silence on the stony ground, and I sneaked occasional glances inside. There was no sign of life. Maybe Dave was right and there was nothing to worry about. Maybe there used to a leper colony here but now it's abandoned.
It had to be okay.
"Psssssst!" The sound came from a few metres ahead of us. I looked up and into the widened eyes of a uniformed local guy. He hissed once more and began shooing us away from the enclosure.
"We can't go down here?" asked Dave. The man shook his head and shooed us once more. That was all I needed.
I squeaked and tore off back down the path and as far away from the leprosy as I could get. "I can't believe we're on Leprosy Island," I mumbled to myself. "Oh god, my mum's going to be so angry when I tell her I've got leprosy."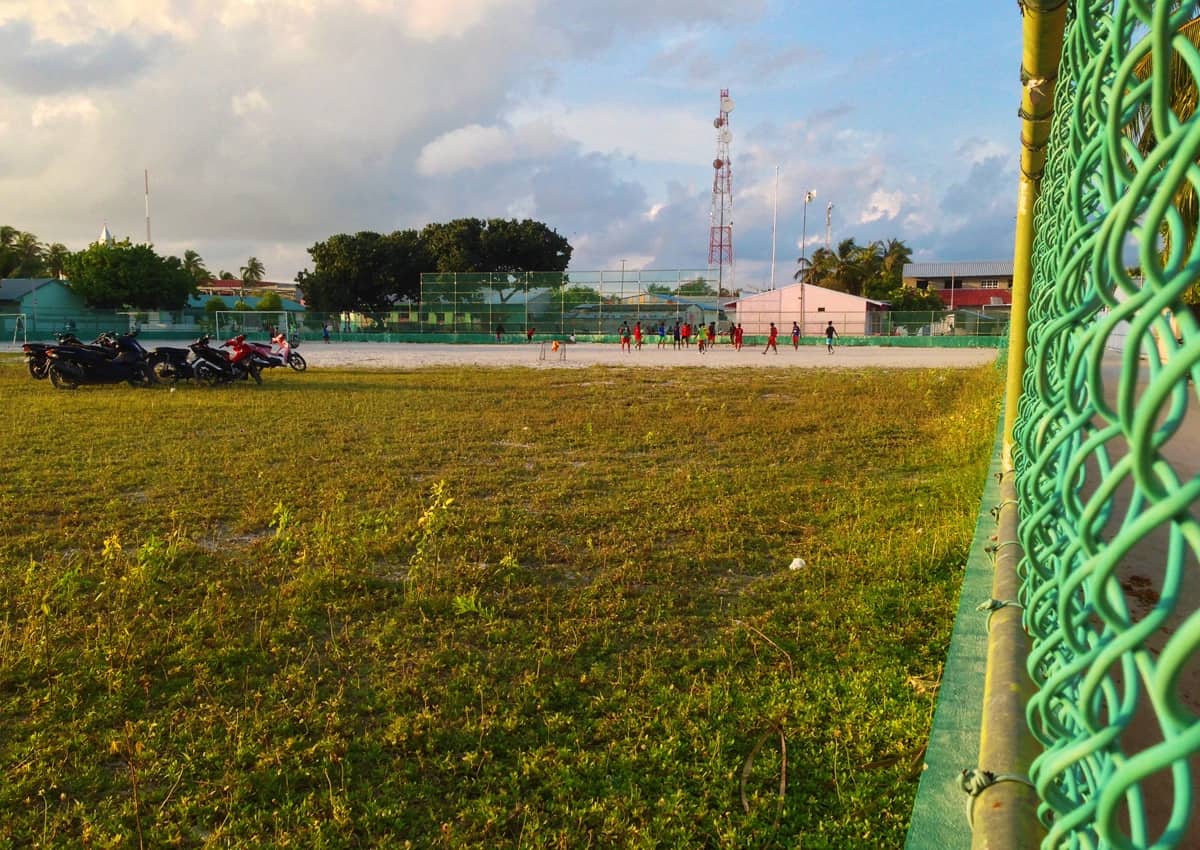 We reached safer ground and my bottom lip started to tremble. "I'm sorry, Dave," I whimpered. "I told you that we could go to the local islands and that it'd all be great. So far we've had to walk around Male all day with our backpacks and now we're going to catch leprosy and it's all my fault."
He said nothing.
"And there aren't even any beaches." I sniffed.
We walked back the way we came, over the non-existent beaches and back towards the ferry terminal. Upon reaching the south side of the island, we came across a large wooden barrier. It was a couple of metres high, with a small gap in the panels. I frowned when Dave wandered up to take a look. It was like he had a death wish or something.
"Hey, come look at this," he said, motioning me over.
I shuffled up behind him and peered between the gap. I gasped, greeted with one the sight of the prettiest beaches I'd ever seen.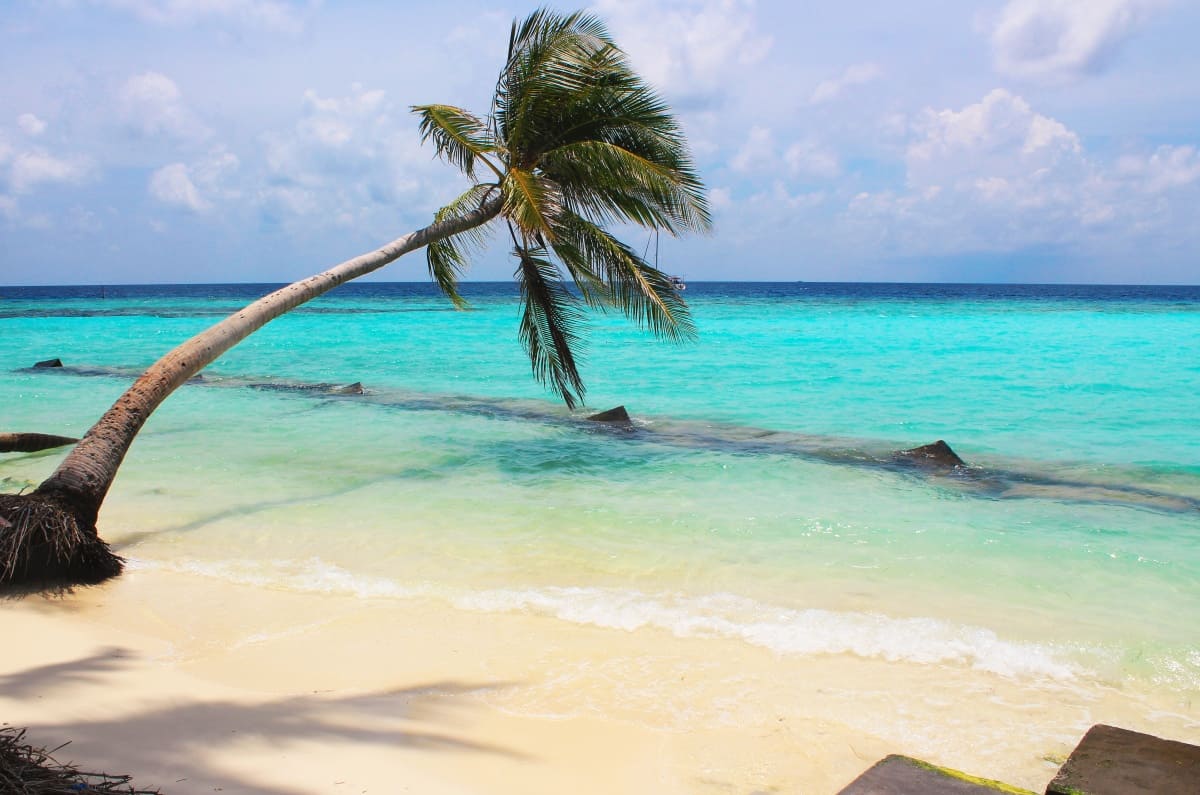 "Wow," I whispered. "It's so beautiful."
"It is."
The Maldives. I was in the Maldives. I was actually in the Maldives. I was in the Maldives and it didn't suck.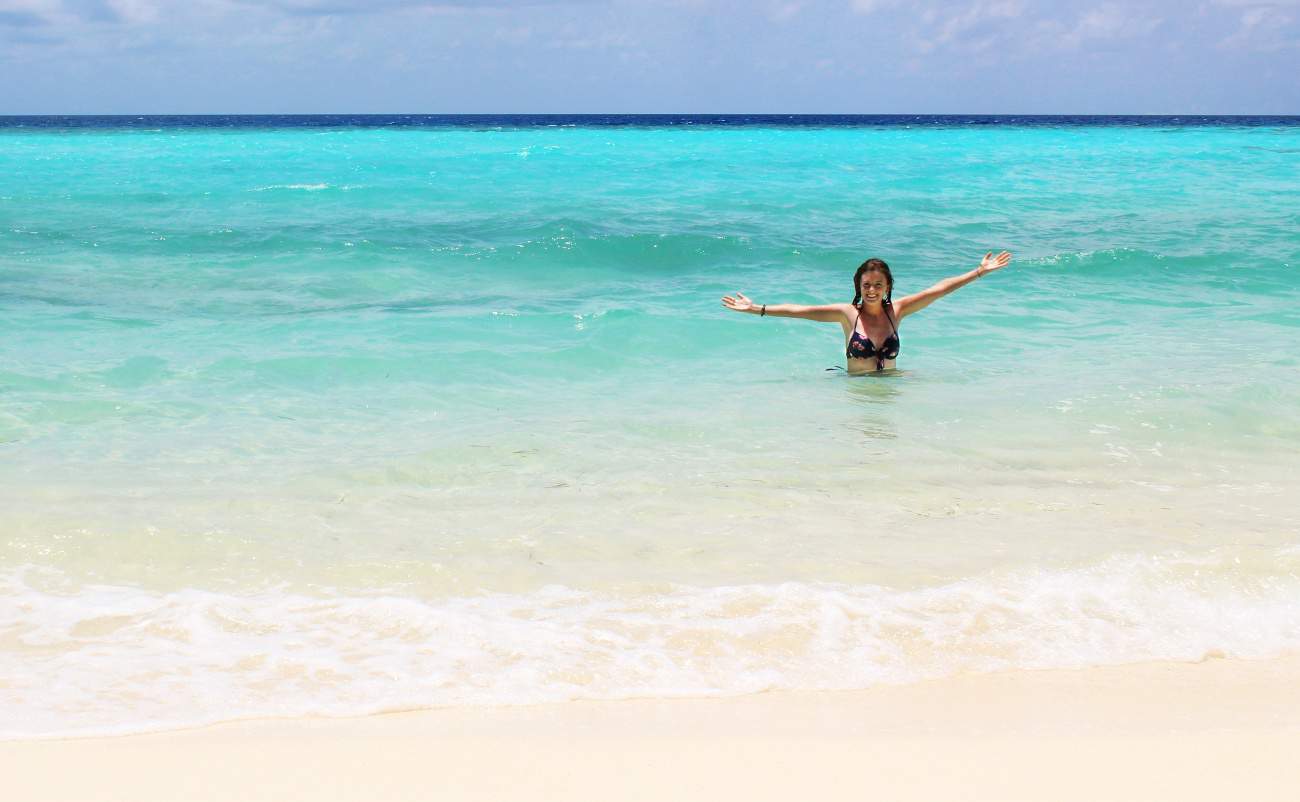 From that point on, Maafushi got better and better. A chat with a few locals let us know that the island is no longer the home of a leper colony, and instead houses a jail. Our beautiful beach we discovered was the island's tourist beach — explaining the large wooden barriers — which meant I could sunbathe in a bikini. The Maldivian breakfasts at our guesthouse were delicious and kept us full until dinnertime, when we'd venture down to the water to grab dinner — usually delicious curried fish of some variety.
Travelling to the local islands was the right decision.
We were spending less than $70 a day to be in paradise, and I'd never been happier.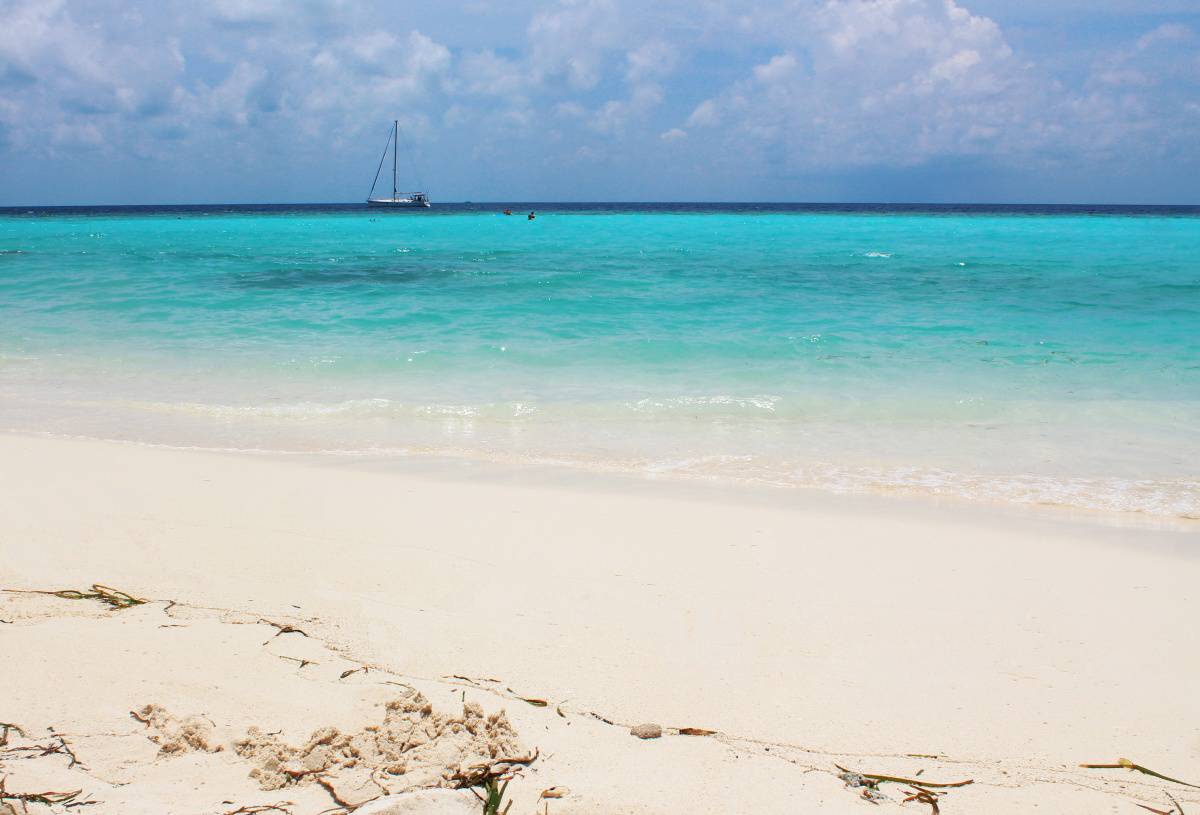 And all we did on Maafushi was relax. There's nothing to do on the island itself as it's only around 1.2 km in length, and a lot of that is taken up by the jail. There are dozens of excursions available — snorkeling, diving, fishing, island hopping — but we were content to save our money and stay on Maafushi. We could hardly complain about the beach there.
We soon settled into a routine that didn't involve our laptops and answering emails. Shredded fish, coconut and lime for breakfast, beach time with my Kindle until the afternoon, naps, fish for dinner, and back to the room to watch TV. After working so hard for so long, and then struggling with mono and close-to-zero energy levels for the past six months, it was exactly what I needed to recover.
I loved Maafushi.
We were visiting Maafushi at the end of the low season, so prices still remained cheap. There was barely anyone on the island — at restaurants there'd be only one other couple eating with us, and on the beach, there'd be maybe 10 other people, most of whom were happy to lie on the sand and not venture into the water.
It'll be different next month, though. We discovered that our guesthouse on Maafushi is booked out for all of October and November, and booked pretty solidly from then until the end of the high season. We were the only people staying there in early September. Prices will be almost doubling, too. Given that the tourist beach is the only real beach on the island, I can imagine it getting pretty crowded. It's only 50 metres or so in length.
What surprised me most about Maafushi is that it's the busiest island for indepedent tourism. It has the most amount of guesthouses of any other island — around 30 — but it still felt incredibly quiet. There was barely anyone there! It was quiet and peaceful, and we had the beach mostly to ourselves. If this was the busiest island in the Maldives then what were the others going to be like?
It was time to find out.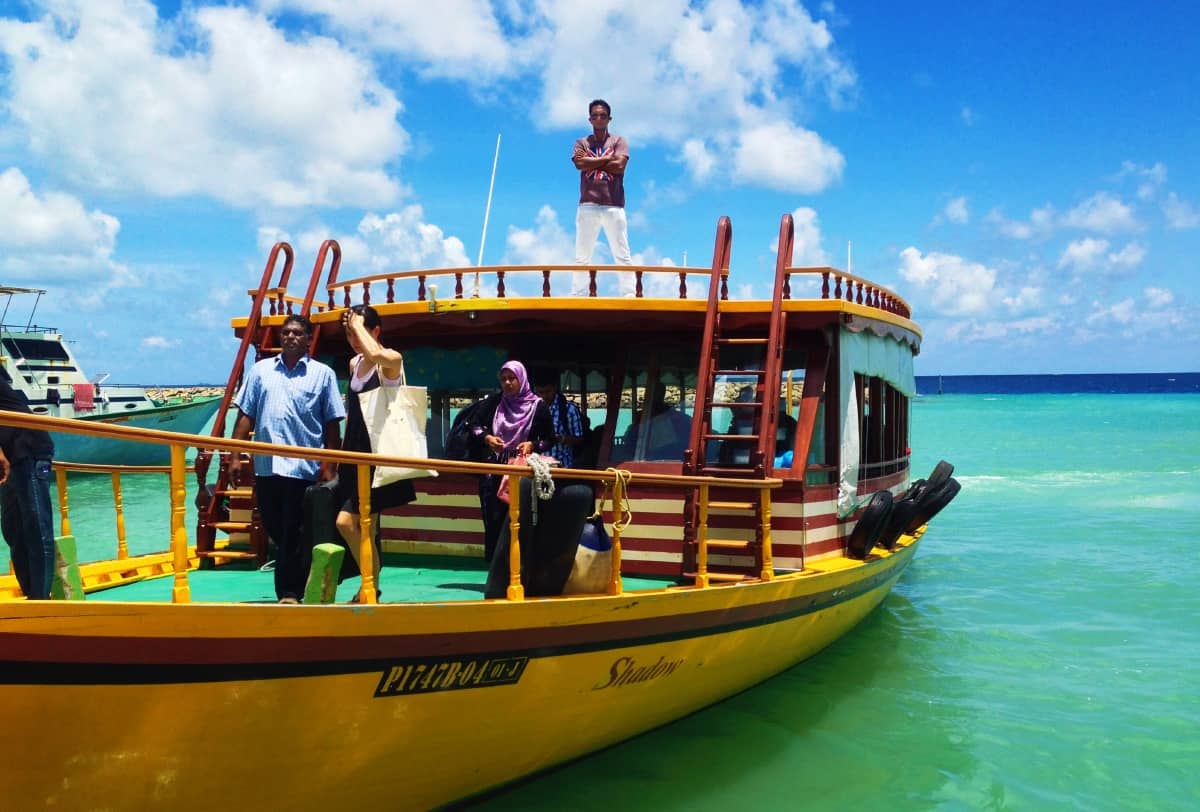 Where We Stayed
I recommend staying at Sunrise Beach on Maafushi. It was great value for money, as I mentioned above. We paid around $60 a night and were surprised with what we received in return. The owner was super friendly and helpful, the rooms were cleaned every day, the air conditioning and hot shower were great, and the free breakfasts were delicious! We were huge fans, and it was my favourite guesthouse from our time in the Maldives. Recommended!
Related Articles on the Maldives

💰 Travel the Maldives on a Budget? It's Totally Possible!
🎒 A Budget Traveller Visits a Luxury Resort in the Maldives
🏝 Fulidhoo: The Only Tourists on the Island
🙅🏼‍♀️ Scammed in Guraidhoo: The Shady Guesthouse Owner