Lying 90 miles north of Cuba and famed for its pastel-hued conch-style houses, devotion to Ernst Hemingway, and litany of key lime pie options Key West is your ultimate destination for sun, snorkeling, and an all around good time with activities for anyone and everyone.
Key West is one of the most easy going and accepting environments that you can visit. The full time residents are an all inclusive cultural package with people from all over the United States and the world calling this tiny paradise home. Everyone has a smile for you down there and you won't find a livelier environment.
The entire island is the ideal get away destination. In Key West you don't need to think a lot about the whole trip, it is an easy relaxed vacation place, a convenient place, and it can be anything, as low-key or as high-key as you want. Families can spend a few hours relaxing at one of many beaches, go on a dolphin snorkeling adventure, or take the kids fishing off of the Edward Knight Pier.
For those of you who really get to know your vacation destination through your stomachs sample the endless array of delicious cuisines from the classic key lime pie to some of the best Cuban food you can find outside the streets of Havana. Or you can saddle up to some of the local watering holes and wet your whistle with deliciously strong and cheap drinks.
There are also aspects of Key West that are off the beaten path like local exotic bird rescues run out of the back of a legendary old style house in the Meadows area. Secret gardens planted in the bones of old military bunkers with succulents as big as a car. If you venture to go even weirder you can even test your fate and visit a demonically possessed doll named Robert.
There is so much to do on this tiny little island so consider this to be your own personally curated list of must do's and see's. Don't feel the need to stick to the order of this particular itinerary neither the great thing about Key West is convenience. Mix and match the activities on this list or just pick at random and go with the flow. Any of the options listed are a guaranteed good time with a few surprise twists along the way.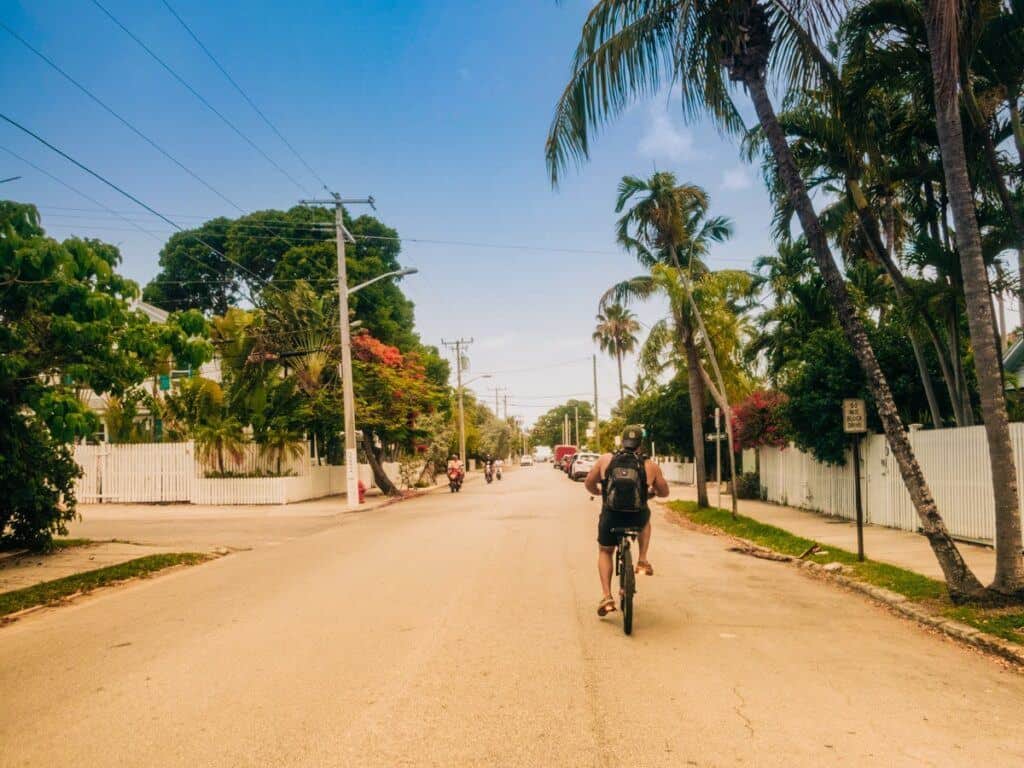 Day One: The Perfect Introduction to Key West
Rent a Bike and Get the Lay of the Land
Speaking of convenience one of the best ways to explore Key West is by bicycle. There are several excellent bike rental companies on the island that will let you rent bikes for days at a time. Rates are very affordable and this is the cheapest way to get around the island. One of the most popular spots to rent all kinds of bikes is Key West Bicycles. They have top of the line tandem bikes, tricycles, and beach cruisers so there is something for everyone to ride and enjoy. They also offer free bike delivery anywhere in Key West!
Breakfast at Key West Cuban Coffee
Peddle your way on over to Old Town for some of the best Cortadito (Cuban coffee) and guava and cheese empanada's to ever grace your taste buds. Just off the famed Duval Street is Key West Cuban Coffee, a little local hole in the wall restaurant on Truman Avenue serving breakfast lunch and dinner from 8:00am-5:00pm. Everything is made from scratch and it is a get in and get out type of service so you can score a great meal for a great price all day long including fish tacos, burritos, torta huevos, and of course the classic Cuban sandwich.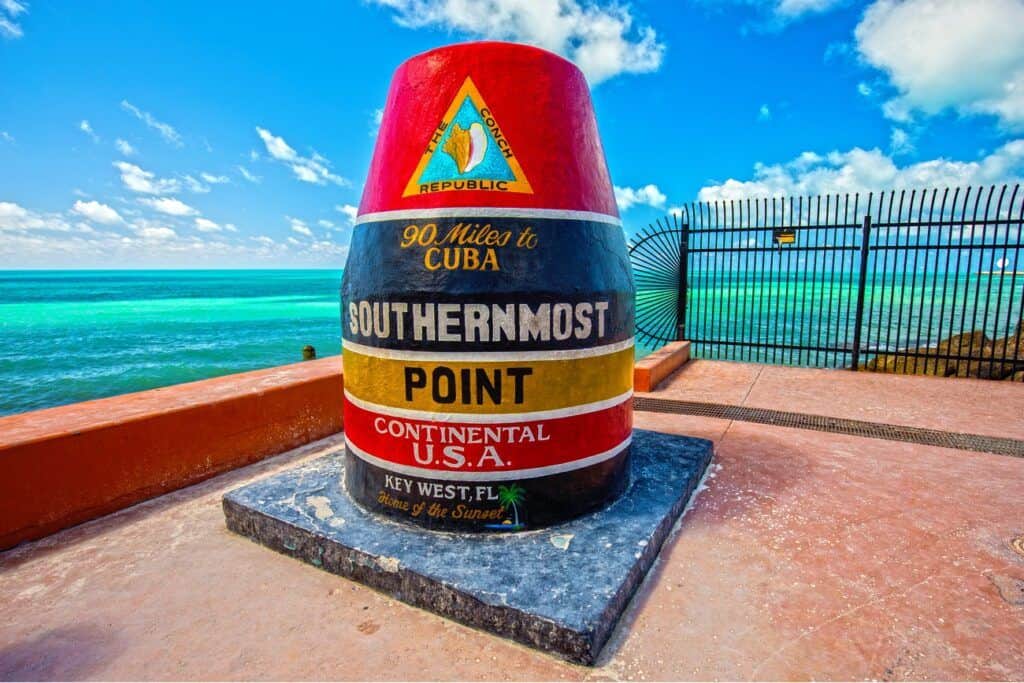 Check Out the Southernmost Point of the U.S.
After you've fortified your strength for the day with Cuban espresso and beans, next opt to commemorate your time in Key West with an iconic Southernmost Point photograph.
Yes, this large concrete buoy marks the southernmost point of the continental U.S., so it's well-worth getting your photo with it.
Most importantly, this landmark will be an anchoring point for the rest of your day's itinerary, as it's so close to many of Key West's finest attractions.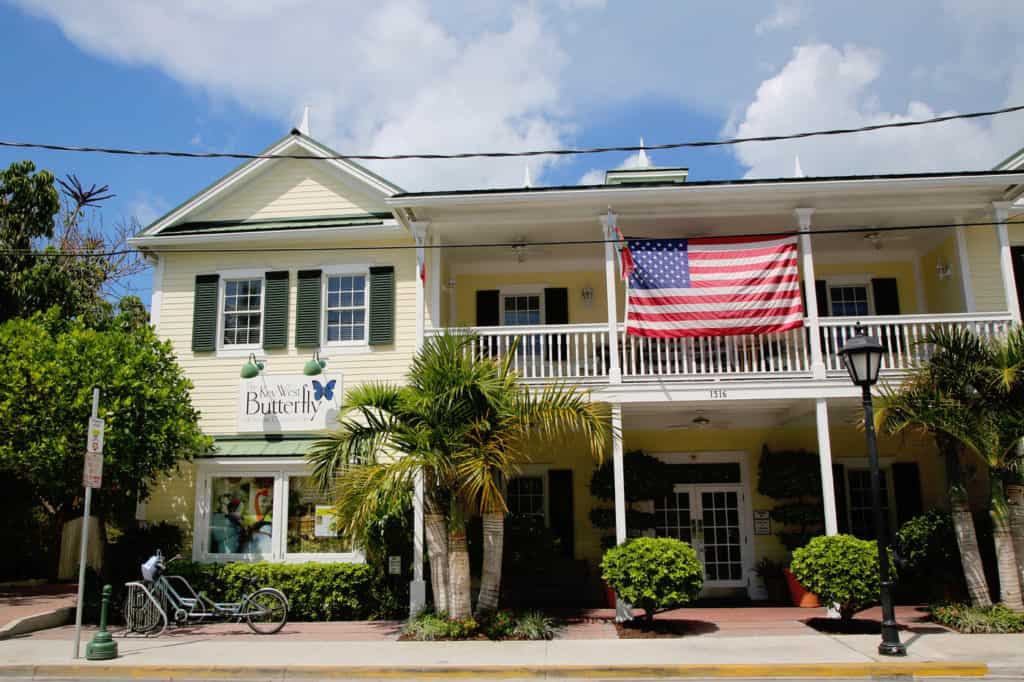 The Key West Butterfly and Nature Conservatory
Just a two-minute walk from the Southernmost Point is the Key West Butterfly and Nature Conservatory.
This place is extremely family friendly and it is next to impossible not to leave happy and stress free. The conservatory hosts 60 different species of butterflies from around the world, as well as a selection of rare birds, including a pair of flamingos who take center stage right in the middle of the conservatory.
On occasion, hundreds of butterflies flutter past your face, making it almost impossible to see other people around you. You can also observe their caterpillar nursery and see the magic at work.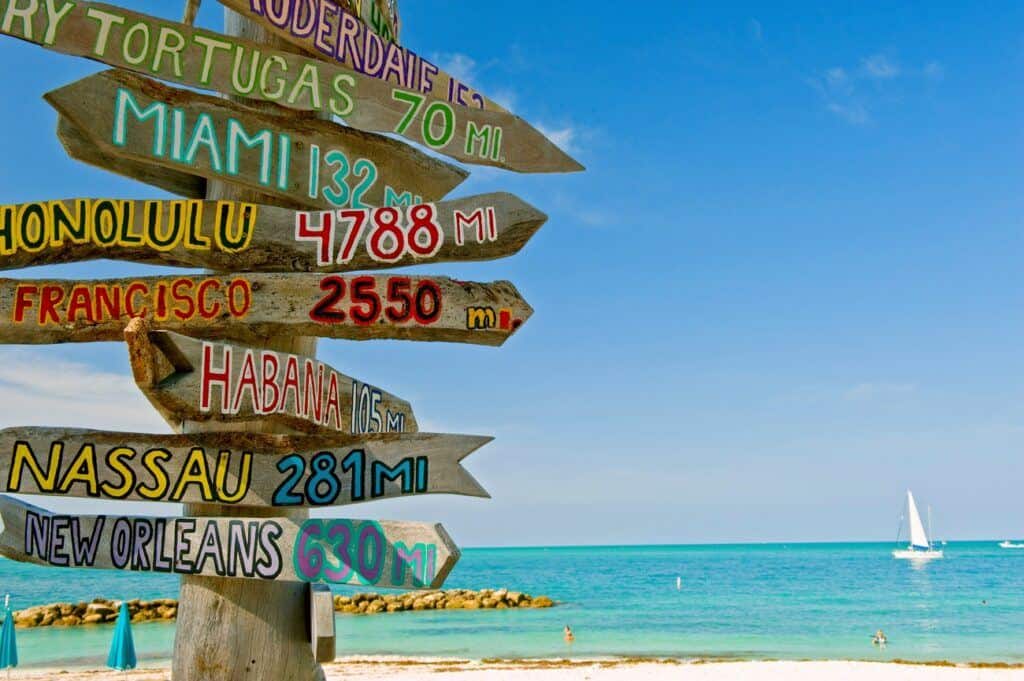 Fort Zachary Historic State Beach Park
By now breakfast should be fully digested and you and your family are ready for a nice cool dip in the tranquil waters at Fort Zachary. This is the ideal place for kids to swim. You walk through an ocean forest with a tree lined path that opens onto the beautiful beach with clear and calm waters. This oasis also has a little snack bar, and you can even take a shower, or get a beer, rent kayaks or floats for the little ones. There are also trails to hike as well as good tours to check out on the history of the Fort that predates the Civil War. You can still make out the holes in the walls where the canons once sat. It is possible to spend hours here making it an easy win for your day one itinerary.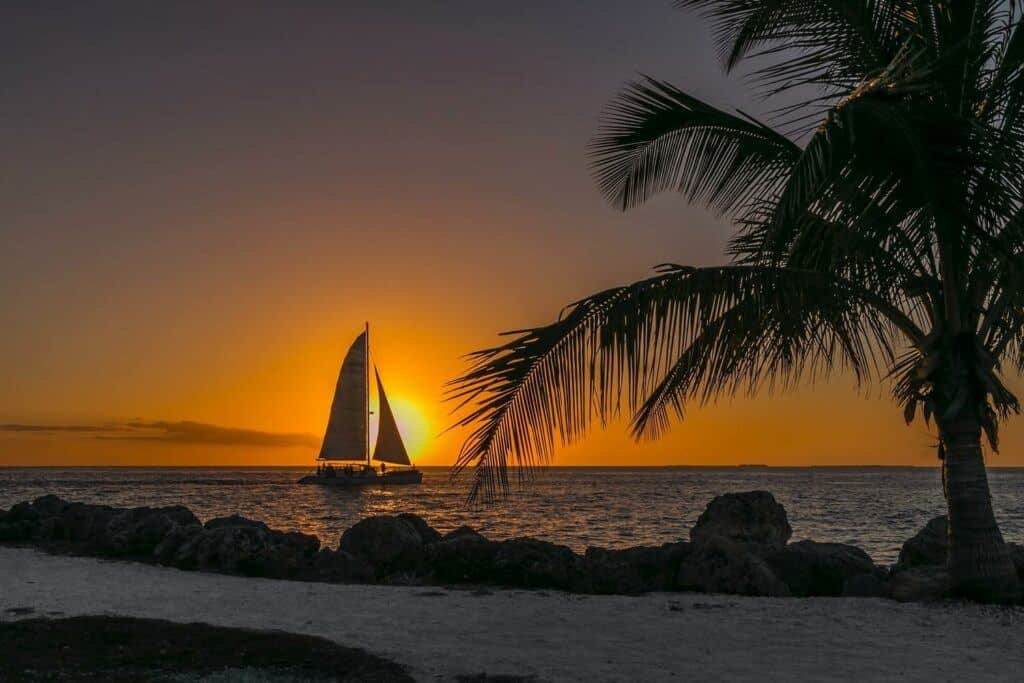 Catch the Sunset at Mallory Square
If there's one thing that every visitor to Key West does, it's this. Each evening, as the sun begins to fall, the majority of Key West seemingly makes their way over to Mallory Square.
Yes, no matter what time of year you're visiting, you'll be in for a fantastic show. While the sky turns sunset, entertainers, acrobats, musicians, and artists gather to celebrate the end of another day. There's a real carnival atmosphere in the air here, so as touristy as it is, it's well-worth doing at least once.
Day Two: Dipping Into Key West's History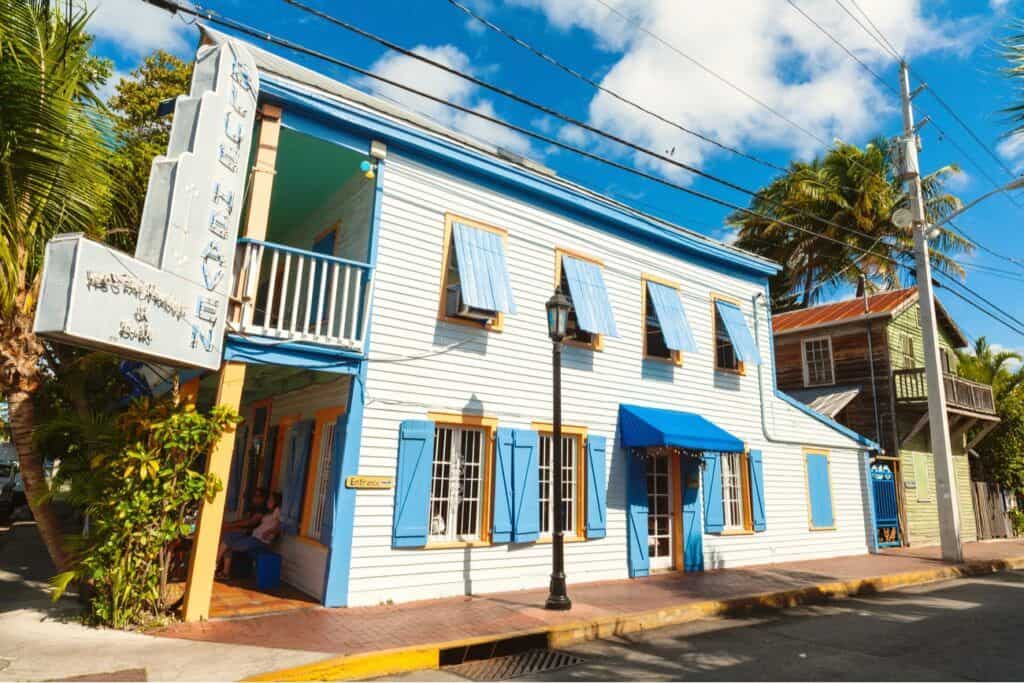 Breakfast at Blue Heaven
Kick off your second day in Key West the right way, by heading straight to Blue Heaven for breakfast. Although you'll want to be early, because everybody in town has likely had the exact same idea. Either aim to get there at around 8 a.m., when it opens, or prepare for a 30-minute wait later in the day.
So why bother with the wait? This restaurant is an iconic staple
This spot is an iconic staple of Key West culture, serving up Floridian-Caribbean inspired cuisine in a tropical setting.
where you can often take in live music and other performances.
Your morning dining companions will not only be your family, but a host of roosters and chickens while you sample some fresh made juices and homemade breads, while relaxing in the idyllic courtyard.
If you're the type that usually has a hankering for a bloody mary with brunch, fear not: this cocktail is one of the specialties of Blue Heaven.
Before you leave, make sure you grab a Key lime pie to sample, whether for dessert to take-away. Blue Heaven's Key lime pies have rated first on the island for 17 years straight, so this is easily the place to sample one.
Visit the Hemingway House
Throughout most of the 1930s this Pulitzer Prize winning author lived and wrote in Key West. The island shows its love for the esteemed author by putting on and hosting a number of interesting affairs including a Hemingway style run with the bulls. Every summer Ernest Hemingway impersonators parade a manmade bull on wheels down Duval Street in the annual Hemingway Days Festival. However for those of you who will not be in town for the festival you can always visit Hemingway's home to get a better sense of the author's time on the island including a visit with some 40 six toed cats, all supposed descendants of Hemingway's white six-toed cat, gifted to him by a ships' captain as the legend goes. This 1930s home also has a mammoth sized pool, unusual for a home at that time in Key West. This endeavor cost $20,000 dollars to complete and holds 80,784 gallons.
The Nancy Forrester Secret Garden
Before your historical tour of Key West continues slip something a little fun and whimsical in there and visit Nancy Forrester and her exotic birds. Nancy Forester, an artist and animal lover has spent the last 35 years rescuing exotic macaws from traumatic situations. Every bird in her care comes with an incredible backstory and personality. Visitors can interact with the birds and even play games and make art. It is just a $10 donation to enter the center, which is located in the back of Nancy's amazing house, an old style home in the Meadows neighborhood of Key West. This place is truly engaging and one of a kind and what's more your contribution goes towards helping the birds.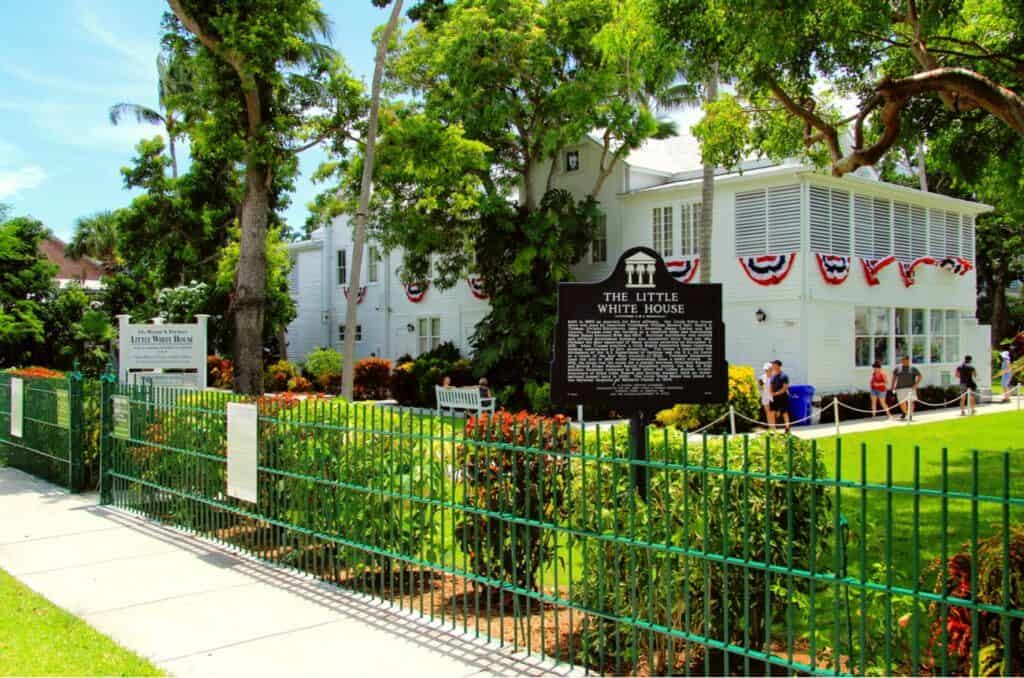 Truman Little White House
The next stop is Florida's only Presidential Museum at the Truman Little White House. Originally constructed in 1890 as naval officers housing this historic site was the official abode of United States President Harry S. Truman. The former president spent a total of 175 days of his presidency in the home having made Key West his winter destination for many years. Other important visitors have included Thomas Edison, Edward Hayden, as well as six other US presidents including William Howard Taft, Dwight Eisenhower, John Kennedy as well as Jimmy Carter and Bill Clinton. The home was also the site of international peace talks between the presidents of Armenia and Azerbaijan in 2001.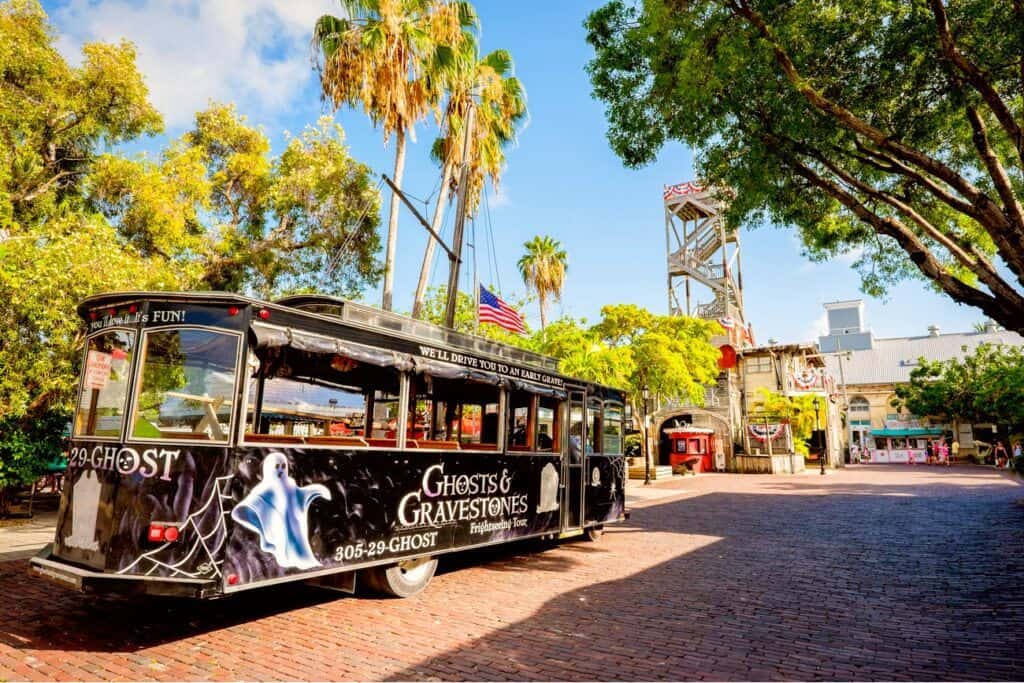 Ghost Tour
While Key West is predominantly known for its beaches, pies, and coral reefs, there's a darker side to the island that's a hell of a lot of fun to explore.
Allow me to introduce you to Ghosts and Gravestones
Key West is home to several supposedly haunted locations including many cemeteries, homes, piers, and even inanimate objects like Robert the Doll. This famed cloth boy located now at the East Martello Fort could've been the inspiration behind every haunted doll movie ever made in Hollywood. Or if possessed dolls are not your preferred fright the Key West Cemetery in Old Key West is sure to deliver on plenty of ghoulish surprises. Ghouls and Gravestones haunted tours can usher you around haunted Key West with individual ticket pricing as well as group rates. They offer day tours as well as night tours for those of you who are brave enough.
Day Three: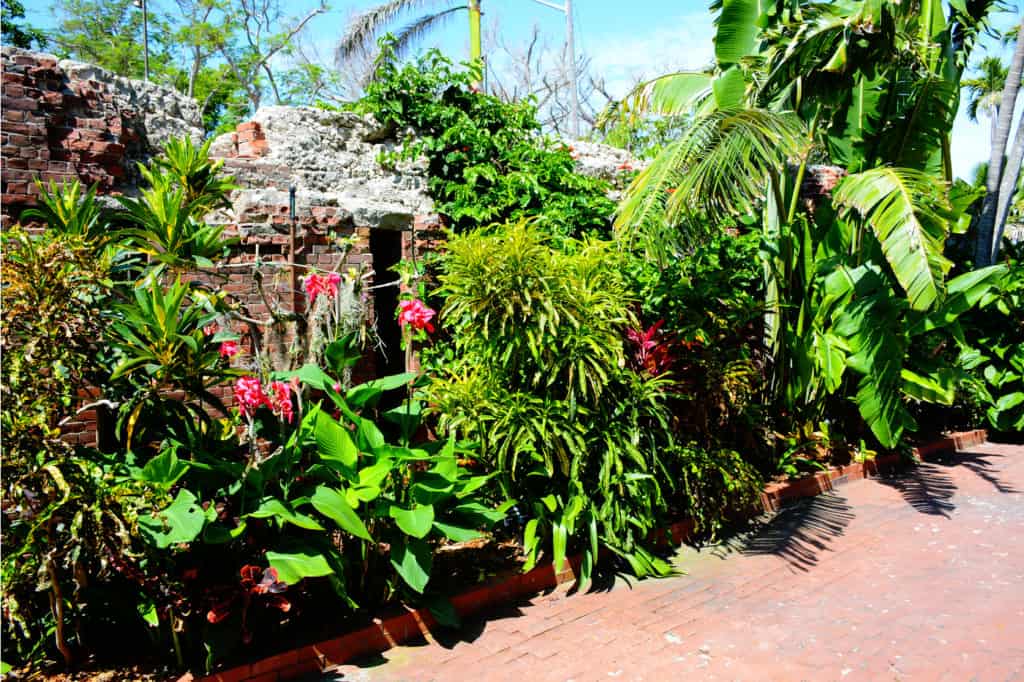 Key West Garden Club
Begin your final day in Key West with some peace and tranquility at the Key West Garden Club. This unexpected gem was originally a bunker but today is an incredibly beautiful garden space. This place is not a part of the tourist scene but is an ideal way to start your last morning in Key West. Grab a couple of pastries and coffees and take a leisurely stroll amongst waterfall gardens, prehistoric plant varieties, orchid areas, cactus gardens, as well as their garden by the sea. If you are a couple you can commemorate your love permanently by inscribing your initials with hundreds of others on the "Lover's Cactus" located on the beach side of the gardens.
Swimming with the Dolphins, Snorkeling, and Sunset Cruise
After your relaxing morning, it is now time for some more fun and sun as well as close interaction with Key West's mystifying and beautiful marine flora and fauna. Fury Dolphin Eco-Tours offers the only dolphin safe certified tour in Key West in addition to being one of the most memorable dolphin and snorkeling experiences. Expert guides are waiting to take you aboard to watch bottle nose dolphins playing in their natural habitat followed by snorkeling along the shallow backcountry where you are likely to sight stingrays, schools of fish, sea rods, sponges, and other wide varieties of marine life. Finish the experience with one of Fury's signature sunset cruises before making your way onto dry land before mealtime.
Dinner at El Siboney
If you were to ask the locals where to go for the best and most authentic Cuban home-style food and drink, they would tell you to run, not walk, to El Siboney on Catherine Street.
Siboney is actually the name of one of Cuba's two indigenous groups, and this family-owned and operated establishment has been one of Key West's best spots for Cuban food since 1984. If you're part of a group, call ahead and order the Paella Valencia, then wash it down with a glass of their house sangria.
Catch a Drag Show or Three
Key West is known for it's vibrant and thriving gay community, and for those of you who are over 21, there are several incredible drag shows to catch on the island.
You should definitely try and make a reservation at Aqua Bar and Night Club on Duval Street. This hot spot on Key West's iconic avenue features a cast of fabulous drag divas, ready to lip sync for their lives. Thursday through Sunday you can catch one of two shows either at 7:00pm or 9:00pm.
The show there is so amazing, many people stay for both showings and continue to dance with the queens into the night.
There is also La-te-da which doubles as a cabaret and hotel! The hotel also offers gourmet dining and some of Key West's most exciting bar scenes.
Knock back a cocktail at any one of these LGBTQ+ institutions and finish your trip with a bang!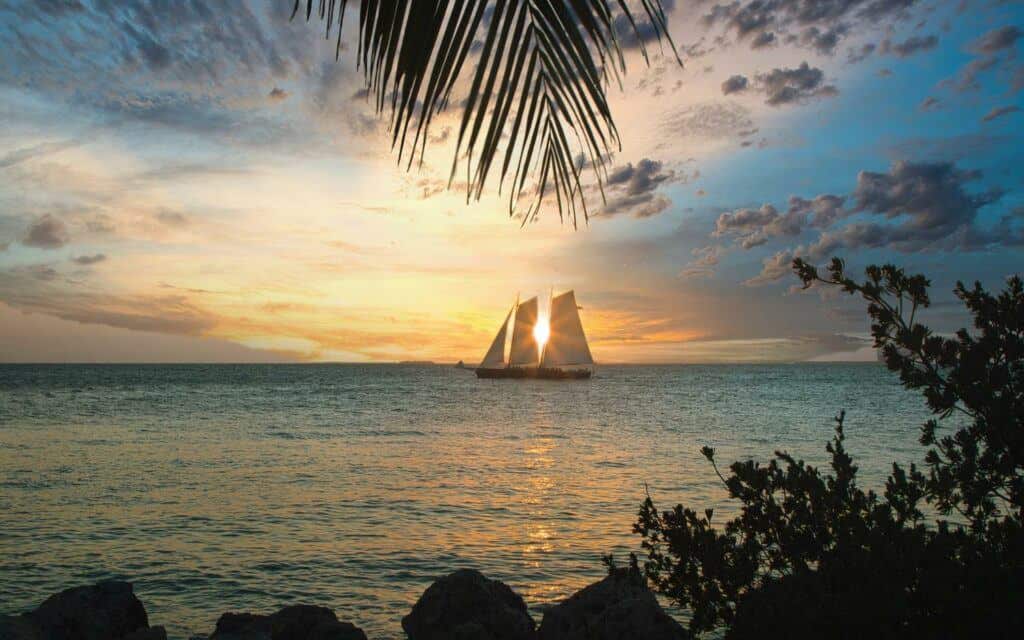 If you frequent Key West often enough, it starts to feel like a little second home.
It's safe to say, the entire atmosphere puts a spell on you every time you go, with unbelievable and singular history, style, food, and people.
Whether you're traveling with your family, friends, or just looking to take some time for yourself, the island holds endless possibilities and experiences. No matter what your background or age, Key West's easy going and "come as you are" vibe will definitely send you home happier than when you arrived.
You'll have just one question on your lips: when can I return?
Have you been to Key West before? What was your favorite attraction?