I'm calling it: 2017 is going to be my best year of travel.
I thought nothing would be able to top my fantastic trips to Mozambique, South Africa, and Namibia, but my time in the Democratic Republic of the Congo just smashed through every trip I've ever taken.
It was the single best travel experience of my life.
But let's rewind to the start of the month.
I kicked off June in Porto, and I made sure to do it right.
On my first visit to this city, back in 2015, I was mid mental breakdown I spent much of my time in Porto having panic attacks, and whenever I ventured into the city, my stomach was too tied up in knots to allow me to eat. I liked Porto a lot, but I knew I'd need to return in order to do it justice.
This month, I finally made it back.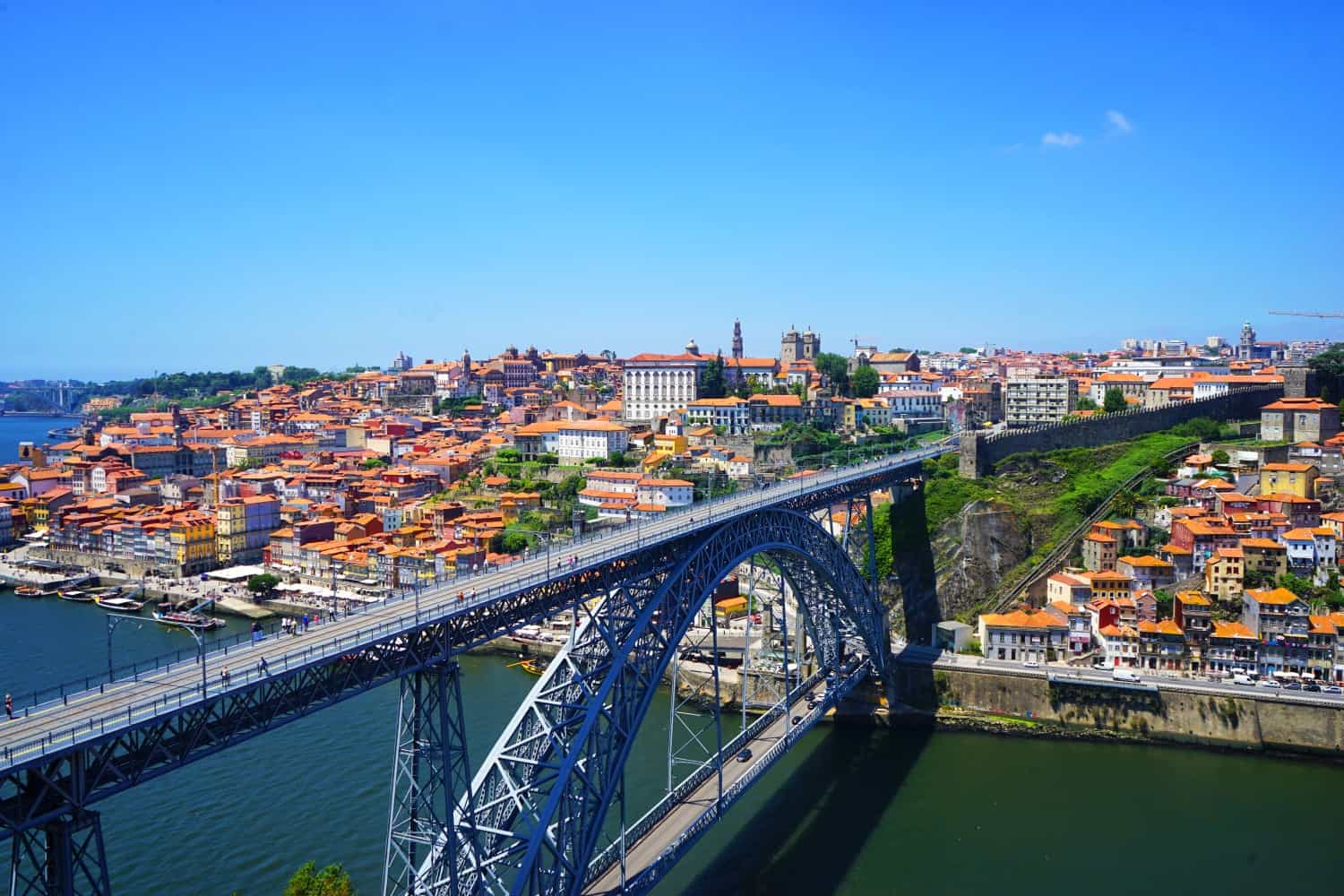 And I loved it!
I did all of the activities I should have checked out before, like a tasting tour of a port winery, a river cruise on the Douro, eating in rooftop restaurants, checking out Livraria Lello (the bookstore that inspired Harry Potter), wandering around Foz, and day-tripping to Braga.
Porto is such a lovely place and so underrated as a city break destination. I spent my entire trip smiling from ear to ear and snapping photos of the gorgeous buildings. I can't believe it took two years for me to finally make my way back there, but now that I've fallen hard for it, I suspect this won't be the last time I make this trip.
I travelled down to Lisbon just in time to celebrate my birthday!
And after unexpectedly transforming from the pickiest eater in the world to, apparently, the most pretentious eater in the world, I asked Dave for my birthday gift to be a meal at Belcanto, a fancy AF restaurant that's rated one of the best in the world.
And it was easily the best meal of both of our lives. Easily. Which I guess wasn't all that surprising, but damn. What an amazing way to celebrate together.
I even got to wear a dress that wasn't a tattered backpacker one!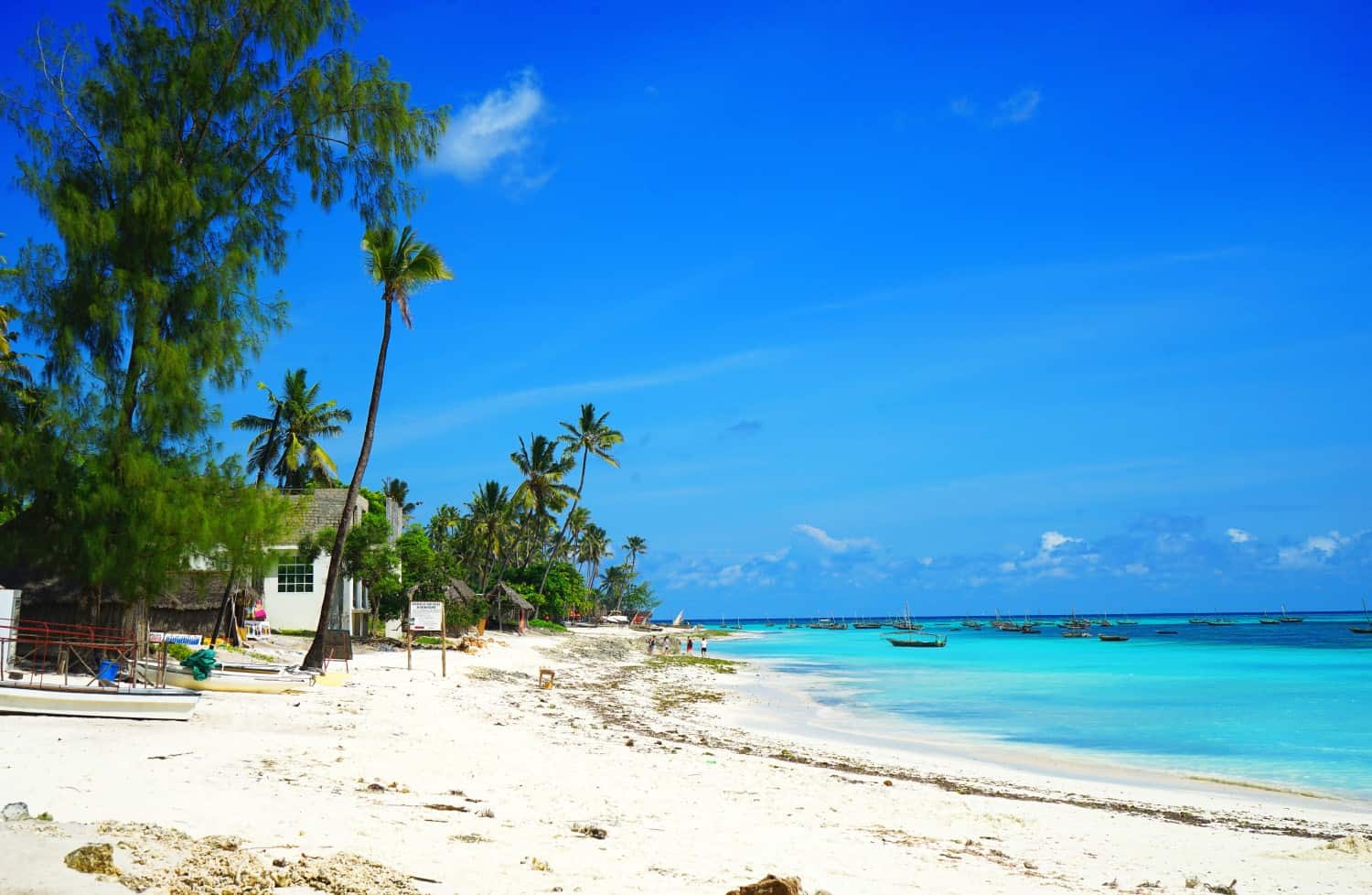 Several days later, I kissed goodbye to Dave and boarded a plane to Tanzania. It was time to check out Zanzibar!
I based myself in Stone Town as a cheap way to see the island, and set about seeing as much of it as I could: stumbling through slave caves, skipping along Nungwi Beach, exploring Jozani Forest, touring a spice plantation, and learning how to cook delicious Tanzanian dishes.
My time in Stone Town was action-packed and fun, although if I'm being honest, Zanzibar didn't capture my heart like I'd expected it to.
It's weird: everyone I know who's been has fallen in love with it, but something just didn't click with me. I was bored by the end of my time there, and the harassment was horrendous. I even got scammed. I'll be writing about this in more depth over the coming weeks. Maybe I shouldn't have stayed in Stone Town; maybe Mozambique has spoiled me for East African beaches; maybe Zanzibar just isn't my kind of place.
It wasn't that I hated it, or even that I didn't like it. I just wasn't blown away.
From Zanzibar, I made my way to Rwanda, and immediately fell for Kigali. What a refreshingly calm city!
People refer to Kigali as Africa Lite, and the ease at which you can travel there was startling. There was zero harassment, nobody so much as even looked at me, the streets were clean, and the locals lovely. After spending time in Zanzibar, it felt amazing to be able to walk for more than a few metres without having somebody try to sell me a boat trip.
I didn't have long in the city, but it was enough to see why this is such a popular spot for Western expats. Although I have to confess that if I lived there, I fear I'd find it a little boring after some time. But as a tourist destination? I totally recommend it!
Dave and I are even currently researching whether it could be a potential scooter road trip destination for us in 2018!
One sentence I never expected to say: the border crossing into the Democratic Republic of the Congo was the smoothest of my life.
And then I was in Goma, a city the British government advises against all but essential travel to.
What was I thinking?
I wanted to see a part of the Congo that didn't involve being escorted by armed rangers in trucks in Virunga National Park, and Goma didn't sound all that dangerous.
I liked the tiny amount I saw of the city. I thought it'd feel dangerous as hell, with guns everywhere, but it felt like a normal city. It didn't feel like a place where I'd be slaughtered within minutes of arriving. In fact, it didn't really seem all that different to Rwanda, although I know I saw only a small part, so I can hardly make an informed assessment. And, as I write about below, I did have a tiny but hair-raising experience in Goma before I left the country.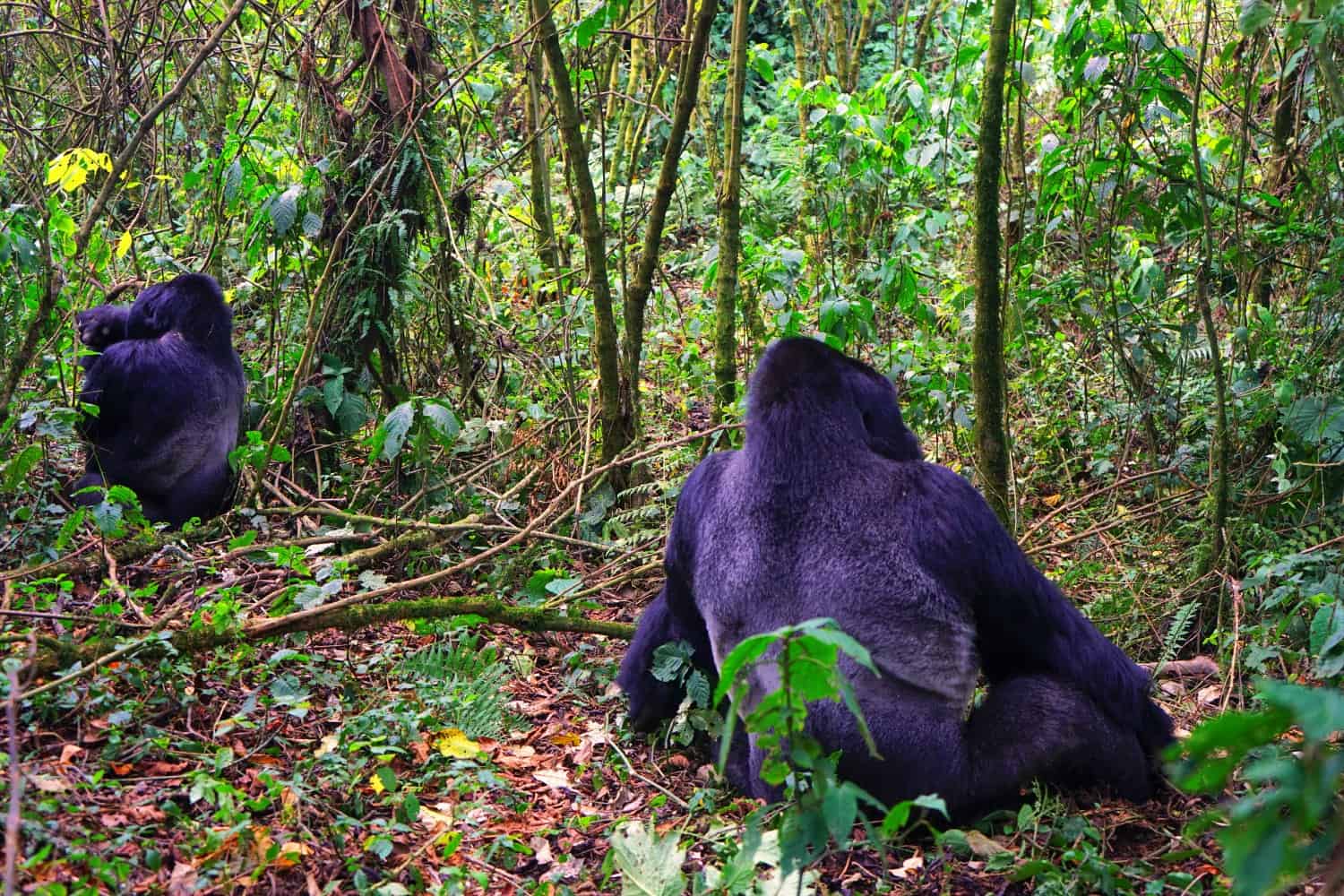 The following morning, I awoke convinced I was going to be punched by a silverback.
I'd originally planned to trek with gorillas in Rwanda, but after discovering it costs $1,500 to spend one hour with them there, I began to look at other alternatives; that's how my trip to the DRC came about.
In the DRC, it's just $400 (it's $600 in Uganda) to see the gorillas, and from my research it sounded just as safe. It's always nerve-wracking when you're accompanied by rangers with enormous guns, but when you take into account that no tourists have been killed by militia in Virunga National Park, I wasn't afraid to be there. Knowing that my money was going towards Virunga National Park, where rangers are frequently killed in their attempts to protect the gorillas from poachers, was what convinced me the DRC was the best option for me.
Tracking gorillas is tough, and the family we were aiming for were on the move, so it took a full two hours of walking to reach them, and then we had one glorious hour of watching them play.
I couldn't get over how humanlike they were, and how playful, and powerful. Our family had four silverbacks and two babies, and I had to clench my jaw to prevent myself from squealing with joy when I watched them tumbling through the jungle in each other's arms. Videos to come soon.
It was one of the most meaningful moments of my life, made even more special by knowing there are less than 800 of them left in the world. What a privilege to be able to spend just one hour with a family.
Having a monkey shit on my breakfast was not an auspicious start to my hike up a volcano, but that's travel in the DRC for you.
I'll be honest: I was nervous about this climb. I once experienced altitude sickness so severe that I threw up at a mere 2,000 metres in Mexico, and this was going to take me up to 3,500. I bought altitude sickness pills, I trained hard at sea level, and I even considered wearing a snorkel to the gym to try to get my body used to a reduction in oxygen. I wish I was joking about that last part. And I also wish I'd actually gone through with it, because those photos would have been hilarious.
And while climbing Nyiragongo was the hardest thing I've ever had to do, it was also easier than I expected. It took us five hours to reach the summit, and because there aren't any switchbacks on the volcano, the climb was straight up. But the time passed quickly and our group were firm friends by the time we reached the top.
Somehow, I even found myself in the fastest group, which certainly wasn't what I expected when I first set out.
When we reached the top, I couldn't believe the scene below me. It looked Photoshopped. I was so in awe, I could barely breathe.
Or was that the billowing clouds of sulphur?
But no. It was the most incredible moment of my life.
I'd expected it to be amazing, but it was so, so much more than that; it's something you have to see for yourself.
I sat with friends and watched the lava bubble and splash, sipping hot cups of tea and taking hundreds of photos. "Wow," was all that anybody could say for quite some time.
And when darkness fell, it was an even more spectacular sight.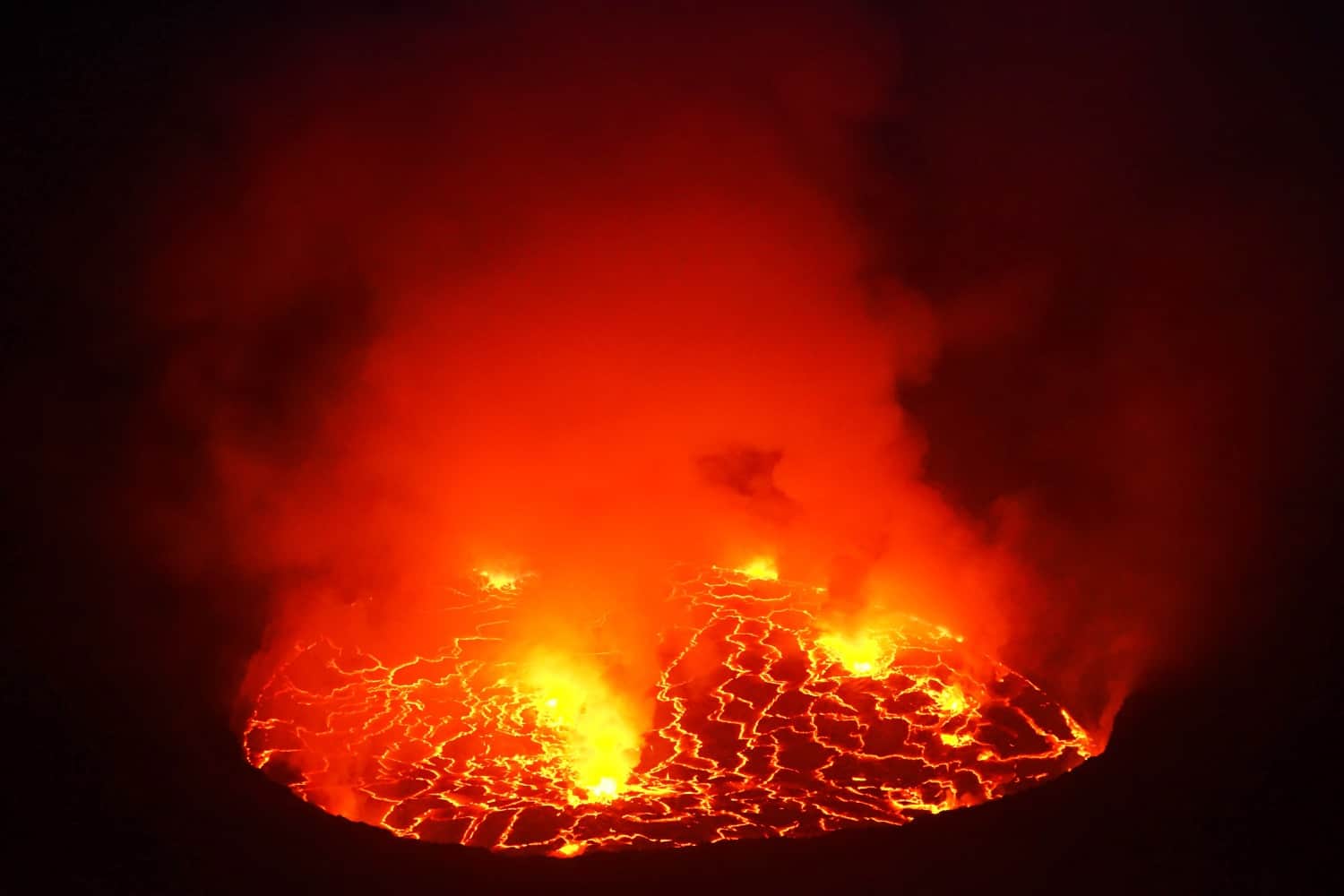 That night was one of the coldest of my life.
Even with eight layers on my top-half, plus gloves and a hat and a sleeping bag with a fleece liner, it was freezing. And the worst part was when you had to leave the cabin at 3 a.m. to pee in the bitter darkness, because altitude sickness pills are a diuretic.
But then at least the steam coming off the lava rocks briefly warmed you up.
I didn't sleep much that night, but I didn't mind either. I was still in awe of the spectacular sight that lay just metres from my cabin.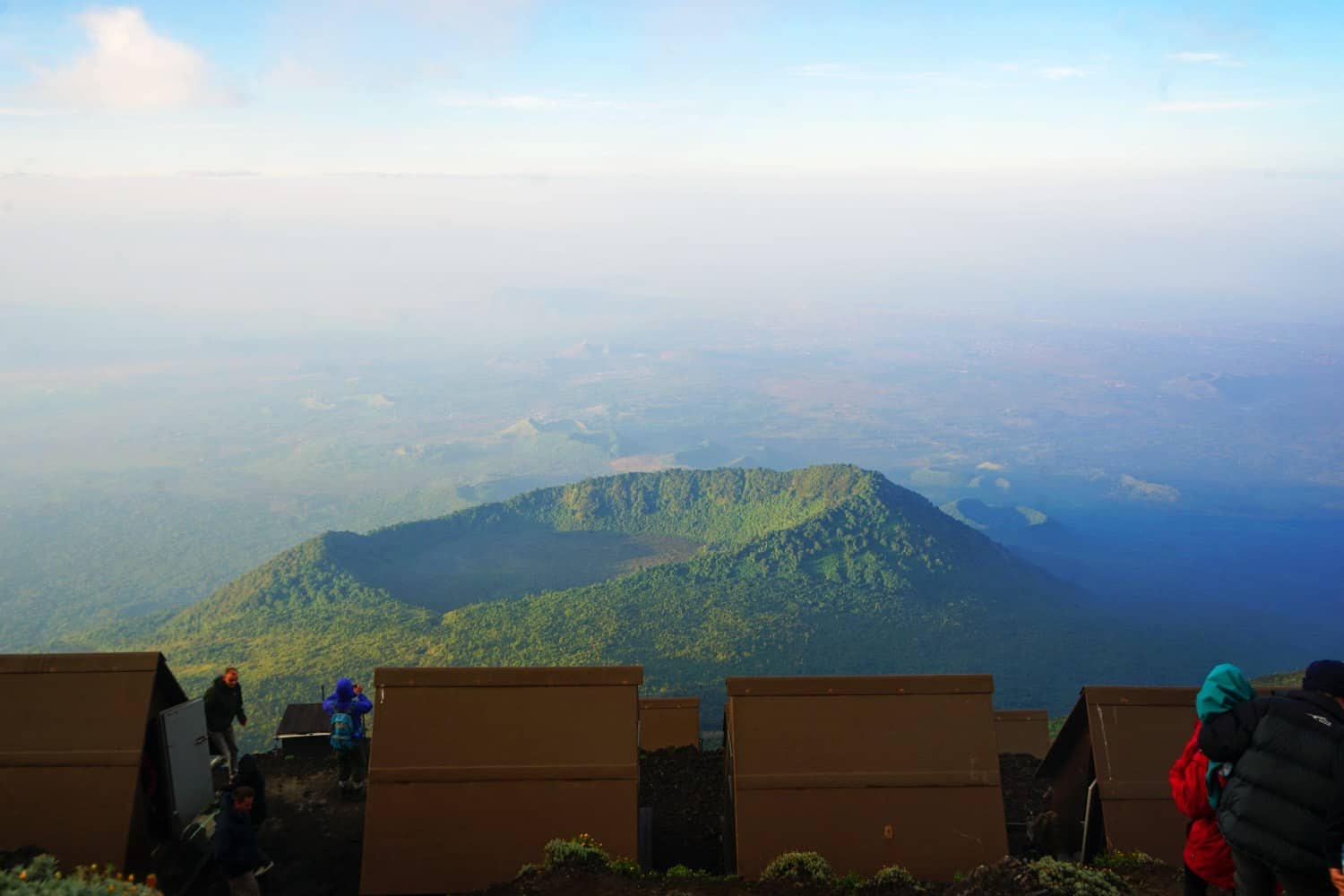 As always, you never suspect the descent to be the worst.
But, as always, it totally was.
Embarrassingly, I was so bad at descending that my porter held my hand/carried me down the entire volcano because I couldn't stop falling over.
And yes, I was the only person who needed so much help getting down.
Balance: I do not have it.
I also may have tipped my porter $50 afterwards, because if he hadn't helped me out, I'd still be sliding my way down as I type this.
I rounded off my Congo adventure with an night on calming Tchegera Island. It's located in the middle of Lake Kivu, and was the perfect way to recover from my hike.
During the day, I walked the circumference of the island and contemplated kayaking on the lake. Yes, contemplated. At night, I sat outside my tent and watched Nyiragongo turn the sky red with its glow. It was such a magical sight after spending the night at the summit just 24 hours before.
I thought I'd made an unwise and dangerous decision in heading to the Democratic Republic of the Congo, but I'm glad I stuck to my guns and decided to head to Virunga in spite of that. I felt safe and looked after by the park rangers, and loved that my money went to a park that's doing fantastic things for conservation.
Go, go, go to Virunga National Park.
Highlights of the Month
EVERYTHING WAS A HIGHLIGHT THIS MONTH!
Seriously, I can't break it down into just three. This was one of the best months of travel of my life, and I don't know how I'll ever be able to top it!
Lowlights of the Month
I was bored in Zanzibar: Maybe I spent too long in Stone Town. Maybe I'm over beach destinations for now. But either way, I was bored in Zanzibar. I had a full week on the island but ended up wishing I'd decided to explore the mainland of Tanzania instead.
I got seasick on Lake Kivu: It turns out that when it's windy in Goma, the waves on Lake Kivu can be as powerful as the open ocean. The weather was so extreme, in fact, that the tiny boat I needed to take couldn't reach me at the normal dock. When we eventually found a spot on the lake where I could board, I was essentially sliding off the wooden bench every few seconds because we were crashing so violently into the water.
It reminded me of when my ferry started to sink in Thailand after the rough waves had smashed a hole in the vessel. Soaring up and catching some air, and then *CRASH*. I then had no more than two seconds to rearrange my organs before we were flying upwards once more. I tried to focus on the horizon to calm my churning stomach, but I could only see it for 10% of the time.
Thank god it was only a 15-minute journey.
I had a panic attack on my flight to Dar es Salaam: I've been fortunate to have not had a panic attack, or really even the slightest twinge of anxiety, for over a year now, to the point where I've well and truly put any lingering mental health woes behind me.
But for some reason on my flight to Tanzania, I had a full-on panic attack and I have no idea what caused it. Literally zero idea. I was napping on the plane and then I was suddenly feeling as though I was having a heart attack. It ended after an hour of hyperventilating, blurry vision, heart palpitations, and cold sweats, and I haven't felt any anxiety since. Weird AF.
Incidents of the Month
I got scammed in Zanzibar: Oh man, I'm almost too embarrassed to share this, but hey, at least it shows that even experienced travellers still get scammed. That even travellers who have been scammed a dozen times already can still be naive enough to be taken advantage of. Sigh.
I needed to buy a SIM card in Zanzibar, so I asked at a store that had a Vodacom sign outside. No, they told me, we don't sell them here, but our friend can get you one. I was suspicious, but I'd also been looking for half an hour and come up with nothing, so I was willing to see what happened next. A dude appeared from nowhere and motioned for me to follow him. Which, of course, I did, because anxiety sufferers have zero sense of intuition.
He told me he'd take me to the SIM card providers in a nearby market and if I was happy to tip him a dollar, he'd make sure I didn't get ripped off. I agreed for an easier experience.
AND THEN HE SCAMMED ME.
Because I got the exchange rate muddled up in my head, I thought I was paying the equivalent $2.70 for a SIM card, which would have been about right, but I actually paid TWENTY SEVEN DOLLARS for it.
AND THEN I TIPPED THE GUY WHO SCAMMED ME.
I'm still kicking myself over it several weeks later, but hey, I can lose the money. I keep reminding myself that he most likely needed it far more than I did.
I was charged by a silverback: Because of course I was. It sounds more dramatic than it was, because it didn't get super close to me. But damn, those guys can move fast. And although my ranger told me I should slowly crouch to the ground if I was charged at, you can bet I threw myself straight into the bushes with a yelp when it happened for real.
I was abandoned at Goma's port: If you wanted to know what it looked like when I was abandoned in Goma, it was essentially the exact opposite of a scene from Where's Wally/Waldo. The only white face in a sea of a thousand locals; locals who were all staring directly at me.
I'd just spent the night in Tchegera Island and in order to leave the following day, I would need someone to ferry me over to Goma's port, where I'd be met by someone from Virunga, who would then drive me to the border. My transportation experiences in the DRC had been seamless up until that point, but there was some kind of miscommunication and it turned out nobody was waiting for me when I stepped off the boat. The driver pushed me and my backpack up onto the dock and immediately turned back around and left me standing there.
Alone.
A local ran up to me and told me he was immigration and would need my passport now. A child took my water bottle from my hands. A lorry almost reversed into me. Somebody else told me they needed to see my passport immediately and everywhere I looked, people were staring, staring, staring. I had no idea where to go or what to do or why everyone was so desperate to get their hands on my passport.
I tried to remain calm and tell myself that everything was fine; that it was cool to be alone in Goma. The city the British government specifically advises against all but essential travel to. You know, in the Congo. One of the most dangerous countries in the world. A country most travel insurance providers won't cover you for. I was reminded of how some of my friends had told me the UN doesn't allow its workers to take taxis in the city, which now seemed to be my only option. I was reminded of the many news reports I'd read of kidnappings in the area. Of murders outside of Goma. How thousands of militia prisoners had recently escaped from prisons across the country, one less than 200 miles from here. How the people I'd met last night, who lived in Goma, had told me I was brave for coming alone. I tried to call someone from Virunga but my phone was out of credit.
What. Have. I. Done?
I felt like crying, but tears were not what this situation needed. But what else could I do?
I didn't know how to safely get myself out of Goma.
But it always works out in the end.
Or, at least, it did this time.
Someone from Virunga turned up 45 minutes later, and until then, a kind local had let me seek shelter in his hut away from the crowds to wait. It was a nerve-wracking moment, although I doubt I was ever in any real danger in a crowd so large. People are good, people are good, people are good.
Right?
Either way, you have no idea how glad I was to cross the border into Rwanda an hour later.
My Next Steps
Surprise! I'm going to be spending July on a magical mystery tour of my homeland and I couldn't be more excited!
You know I've seen very little of the U.K. in my lifetime, always favouring far-flung destinations over the rainy-and-familiar at any opportunity, but I'm currently determined to explore more of the land that made me socially awkward and far too polite.
I'll be hitting up some of the biggest hipster hotspots in the U.K., from Stokes Croft in Bristol to Chorlton in Manchester; Headingley in Leeds to Leith in Edinburgh. I've been to none of these places before (unless you count the five hours in Manchester where I had an interview at the university then threw up at a bus stop before boarding my plane home) and I'm thrilled to have the opportunity to see what makes these places so special.
I'm not yet convinced whether walking the length of Hadrian's Wall will be a highlight or lowlight, but it'll undoubtedly be a challenge. I'll be trudging my way from the east to west coast of England in the middle of the month, most likely with a thermos in hand and blisters on my toes, and oh god, please don't let it rain as well.
Wish me luck!
What are you up to in July? Got any exciting travel plans? Share away in the comments below!