You may have noticed I've been a little quiet on my social media channels over the past couple of weeks.
The truth is: I've been embarrassed as hell.
Ten days ago, I laced up my hiking boots, stuffed my backpack full of energy bars, pulled on my rain jacket, and began to walk.
It was supposed to be an easy, enjoyable stroll across the width of the United Kingdom. I'd be following the length of Hadrian's Wall over the space of six days, stopping in at pubs for meals and bunkhouses for sleep, and celebrating my six year travelversary along the way.
Hadrian's Wall Path is the easiest of the National Trails in Britain, and almost everyone who starts the walk finishes it.
I didn't.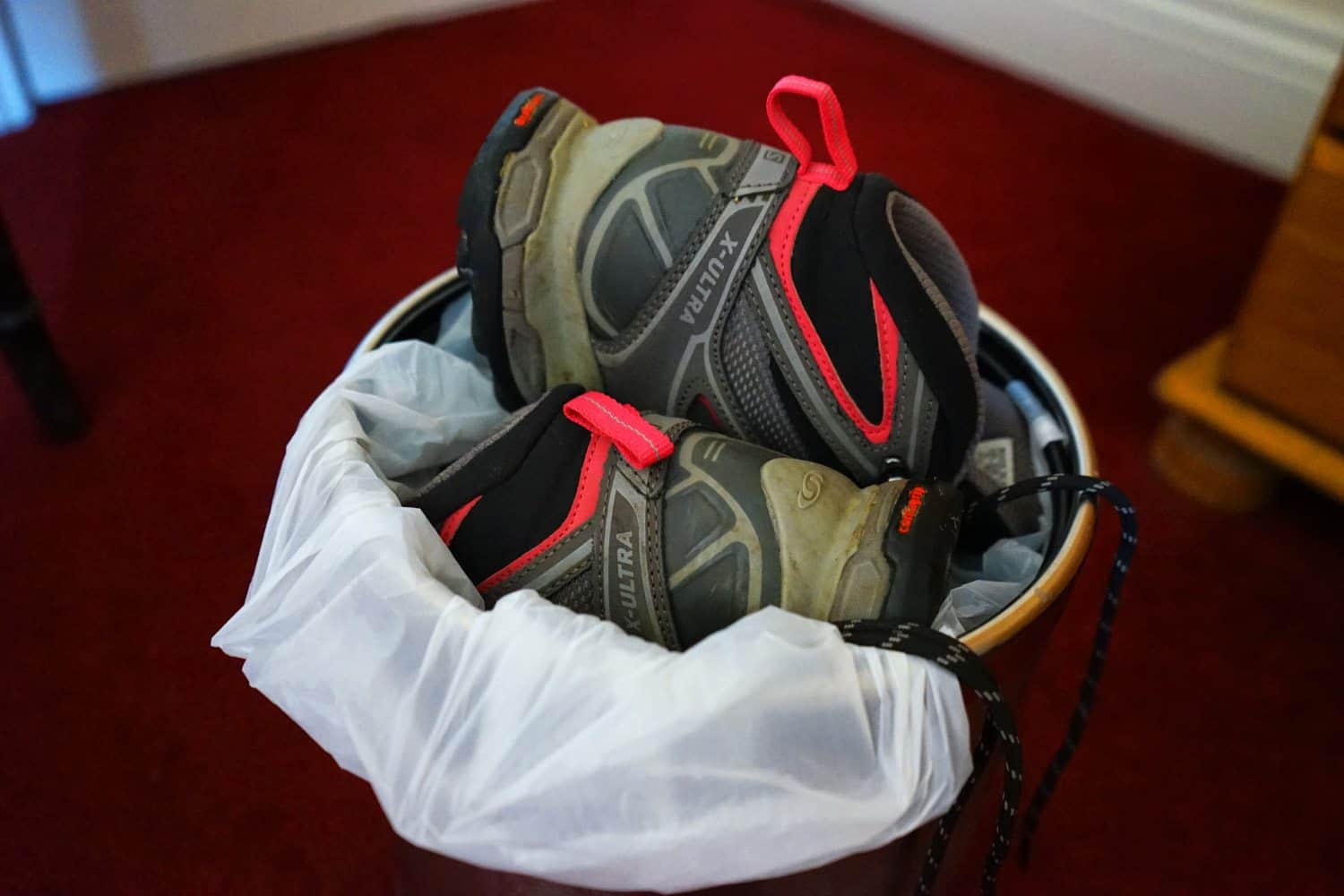 I thought I was doing everything right.
I bought highly-rated hiking shoes specifically for the walk. All over the internet, women were gushing about how these shoes were the most comfortable they'd ever owned for long-distance hikes.
One of the downsides to living in Portugal is the lack of options when it comes to outdoor gear, though. So even though the insides of the shoes felt weirdly hard and uncomfortable, like I was stomping on a picnic table as I walked around the store, I bought them. They were practically the only waterproof shoes I could find in Lisbon, so I spent weeks attempting to soften them up.
I bought a new backpack for the hike, and thermal underwear, and a fleece, and a rain jacket, and a walking guide. I spent the months leading up to the hike walking long distances in Lisbon and climbing a volcano in the Congo.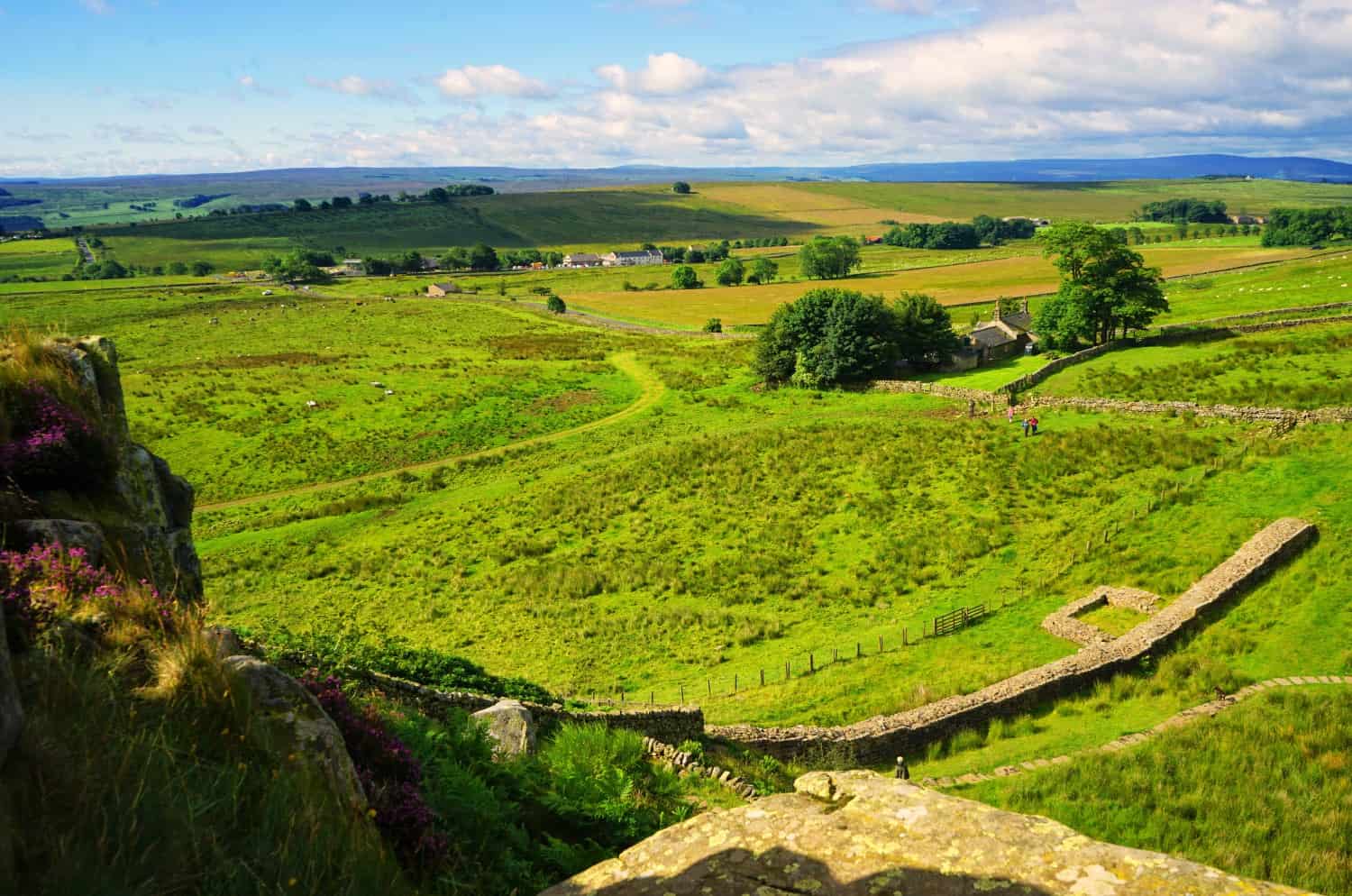 Prior to this trip, the furthest I'd ever walked was around 25 kilometres. On our first day on Hadrian's Wall, we expected to rack up 26 kilometres, but totalled a whopping 32 after detours.
Thirty-two kilometres.
Twenty miles.
Forty-five thousand steps.
Eleven hours.
It was 20 miles on an entirely paved surface, which acted like a meat tenderiser on the soles of my feet.
My toes were throbbing by the end of the day, but I was hit by a walker's high and confessed to Dave that I could see myself walking the Camino de Santiago one day. That I was going to hike the Pacific Crest Trail. Maybe I could walk across Russia!!!!
I was infatuated with walking and couldn't wait to see what the second day would bring.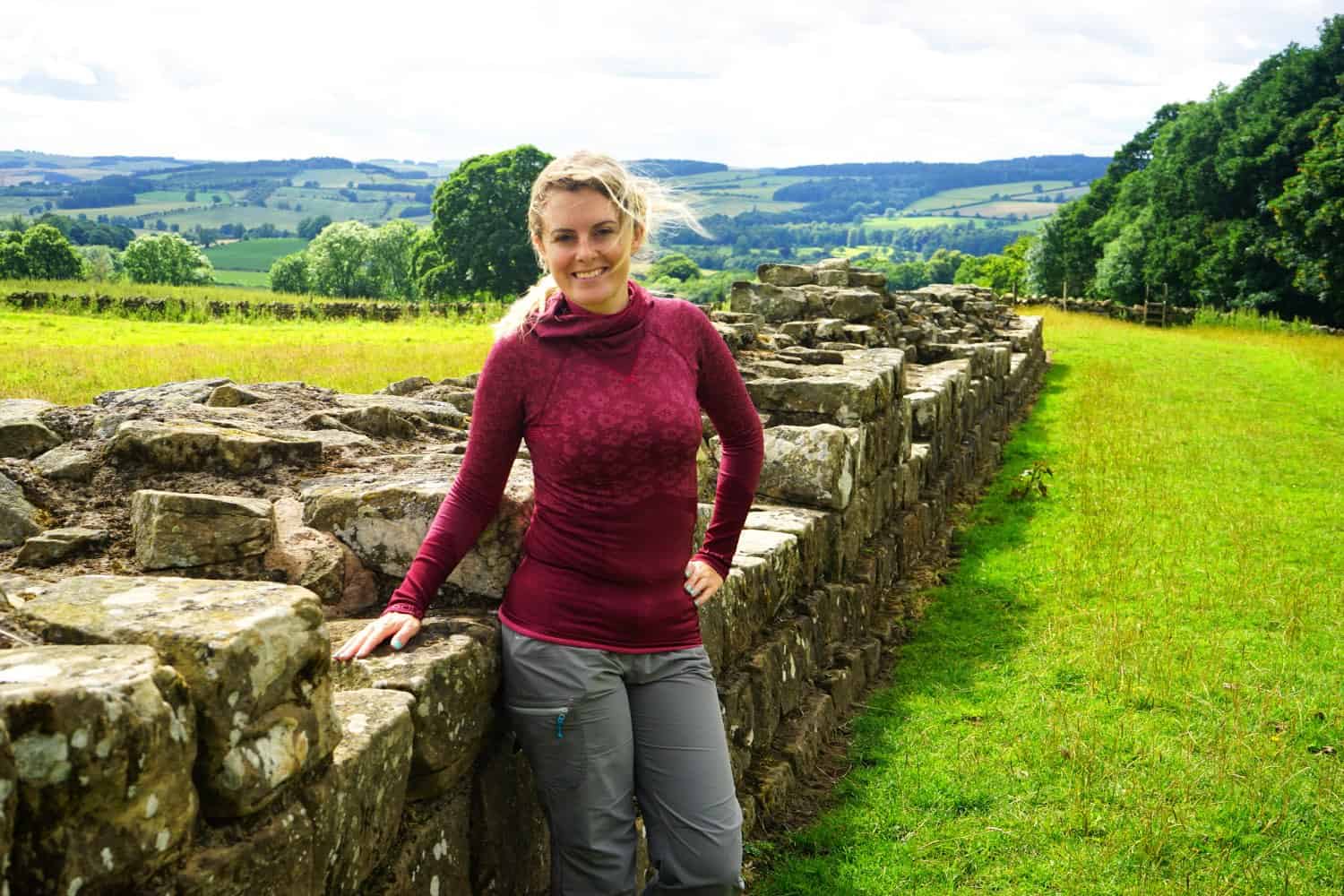 Day two gave us a 33 kilometre walk that we'd expected to be 26, and while it was on grass paths rather than tarmac, the damage had already been done on day one. From the first step I took, my soles were aching.
The final two hours of the day were excruciating. I felt nauseated, when I sat down to rest the vibrant green grass started spinning around me, and I could feel my pulse in my head. I broke down in tears at one point.
But I'm stubborn and there was no way in hell I wasn't going to make it. I contemplated crawling to the finish line.
By the time we reached our bunkhouse, I had eight weeping blisters and one of my toenails had turned black. My ankle was so bruised from my shoes that I couldn't even take them off without yelping.
"Unpopular opinion:" I announced to Dave that evening. "Hiking shoes do more harm than good."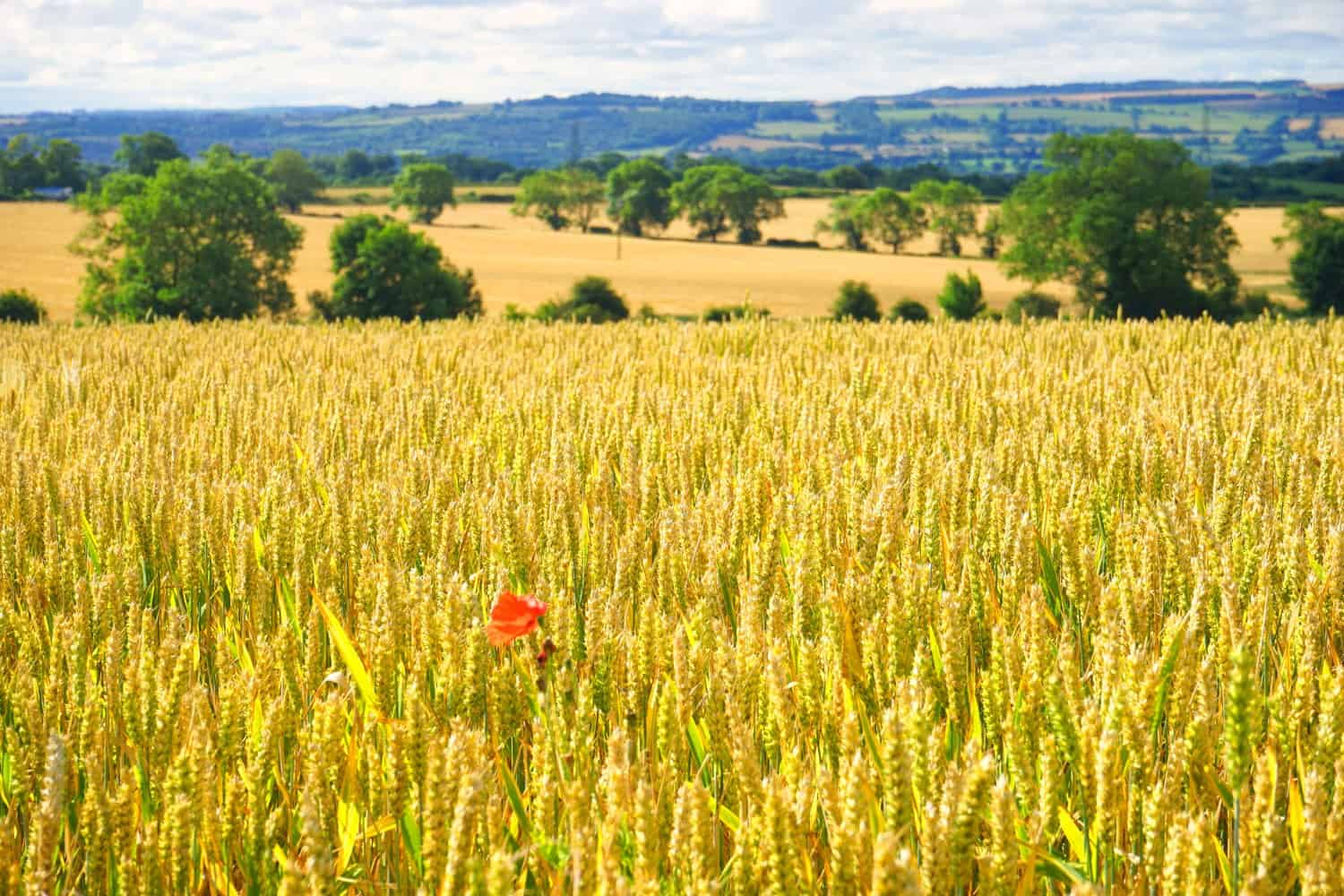 Day three was a short one: just 15 kilometres that ended up being 22, with the added bonus of a howling gale and sideways rain. At one point, I burst into delirious tears of laughter because I couldn't comprehend how it was possible for my feet to be in so much pain. By the end of the day, I was walking with my heels out of my shoes because fuck those fucking shoes.
I got to my bunkhouse and my black toenail was now dangling from my skin at a right angle, like a baby tooth that was ready to be pulled. Blister count: 11.
I still suspected my shoes to be the painful culprit, and this was confirmed when I slipped on my flip-flops and skipped my way to the local pub that evening. I was in desperate need of a new pair of shoes — almost anything would do — but I was in a village that consisted of one pub, a hostel, and a couple of farms.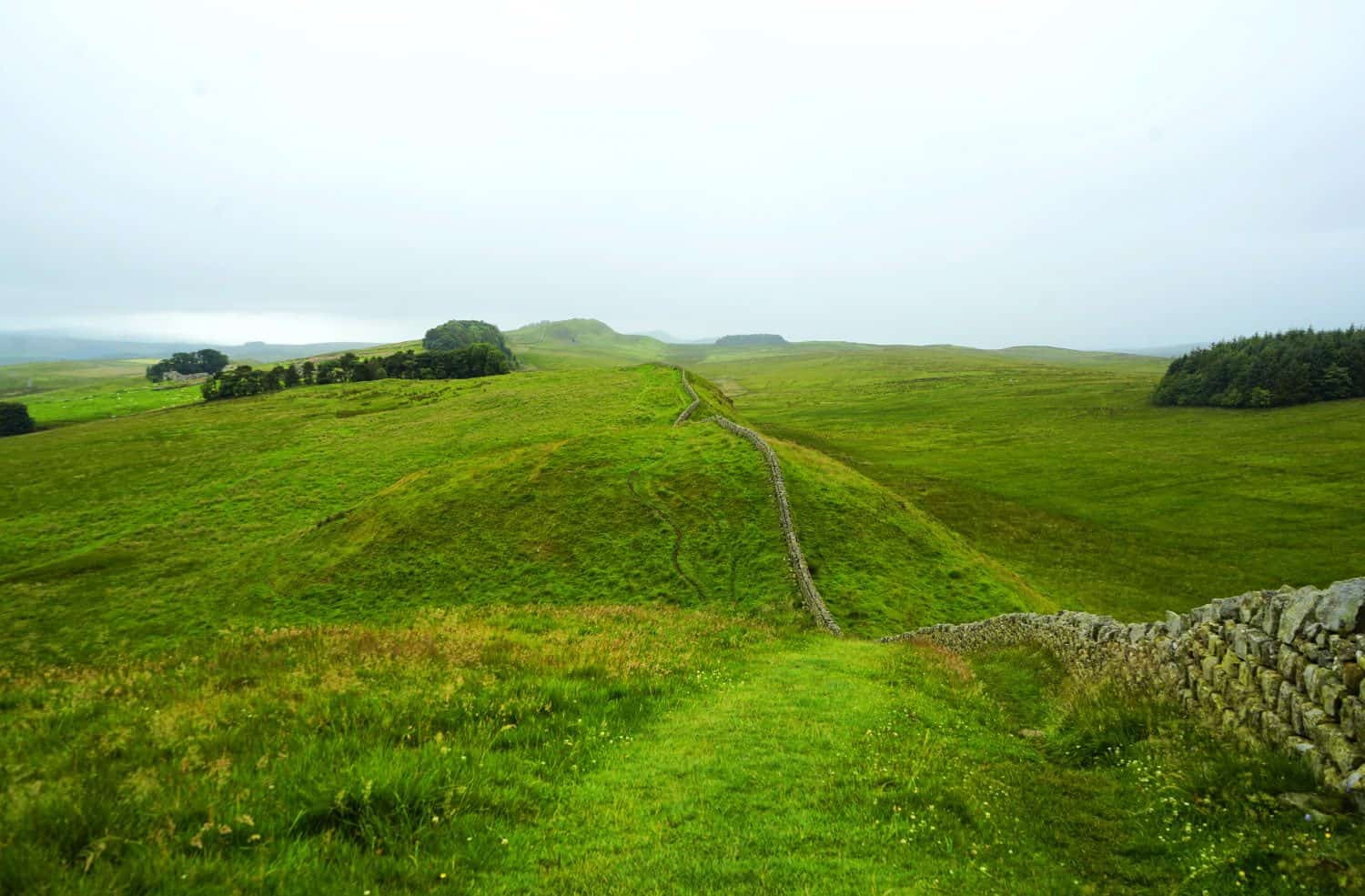 As I sat in the pub at the end of day three, surrounded by laughing hikers who looked like they were nowhere near an 8 on the pain scale, I realised everyone else was finding it easy.
Day four.
I had toyed with the idea of quitting the day before, but walking has a way of getting under your skin. Each evening, I would swear I was over it, but by the time the sun was rising, I was motivated to walk another day.
This day would be another long one. Twenty-six kilometres that would undoubtedly end up being more like 30 once you factor in the detours. My feet were feeling better, and I was already at the half-way mark, so I knew I could make it to the end. Pain is transient. This too shall pass.
I carefully wrapped my bleeding toes with band-aids, stuffed a wad of sheep's wool into the bottom of my shoes, and took a double dose of painkillers. Squeezing my throbbing feet into my Death Shoes had me wincing and I wasn't even standing yet. Jesus Christ, my ankles were bruised.
I stood up and whimpered. I took a step but couldn't complete it. My foot was hovering inches from the ground. My ankles were so sore that I couldn't walk without my knees buckling. It took me five minutes to make the twenty metres to breakfast that morning.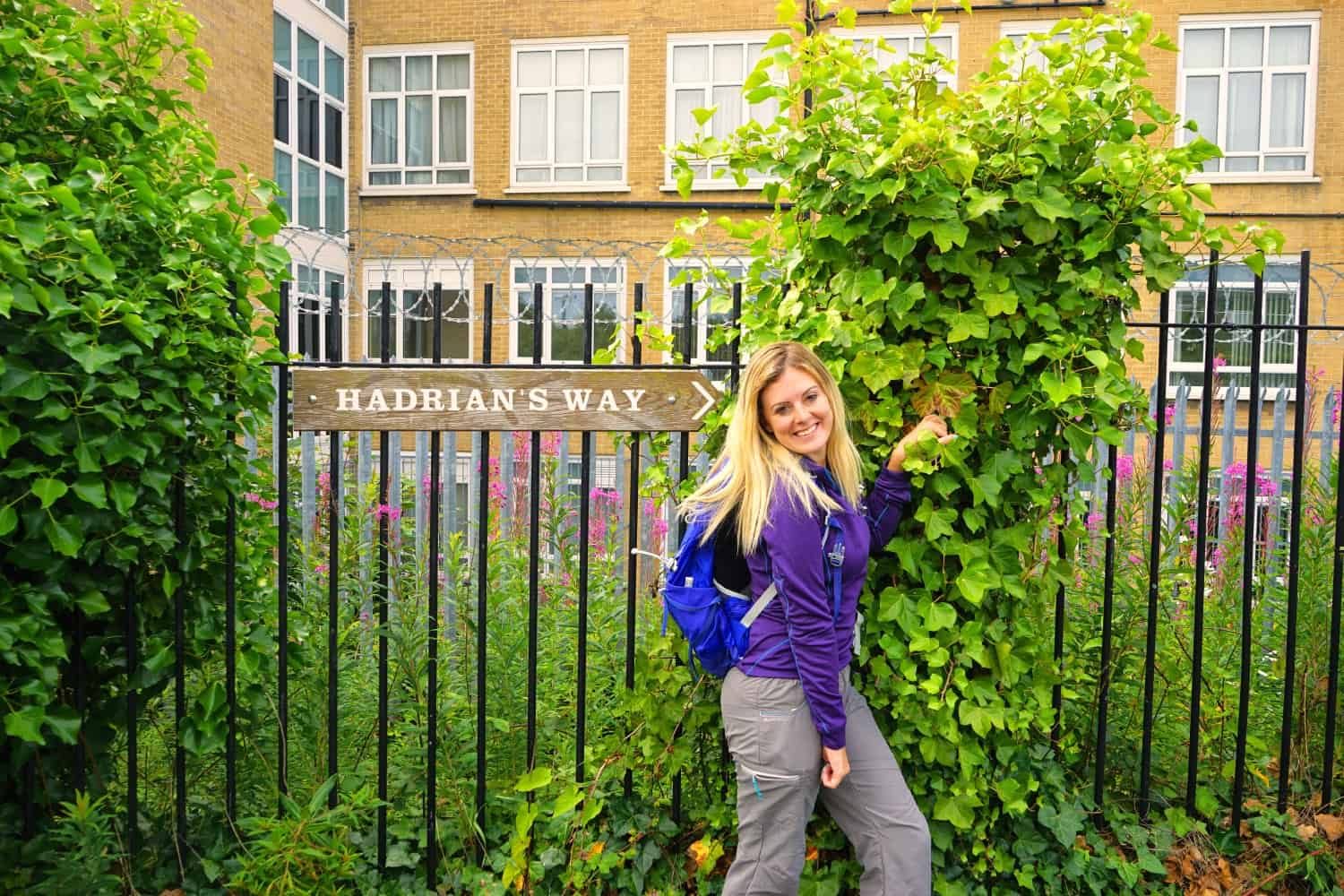 So, I quit.
I had to, really.
Even Dave said it would be foolish to continue.
Even if I was determined to walk through the pain as best I could, I couldn't see myself managing thirty kilometres before nightfall.
I wanted to murder my shoes.
Dave continued the walk and made it to the sea three days later. I holed up in nearby Carlisle and tended to my feet and pride.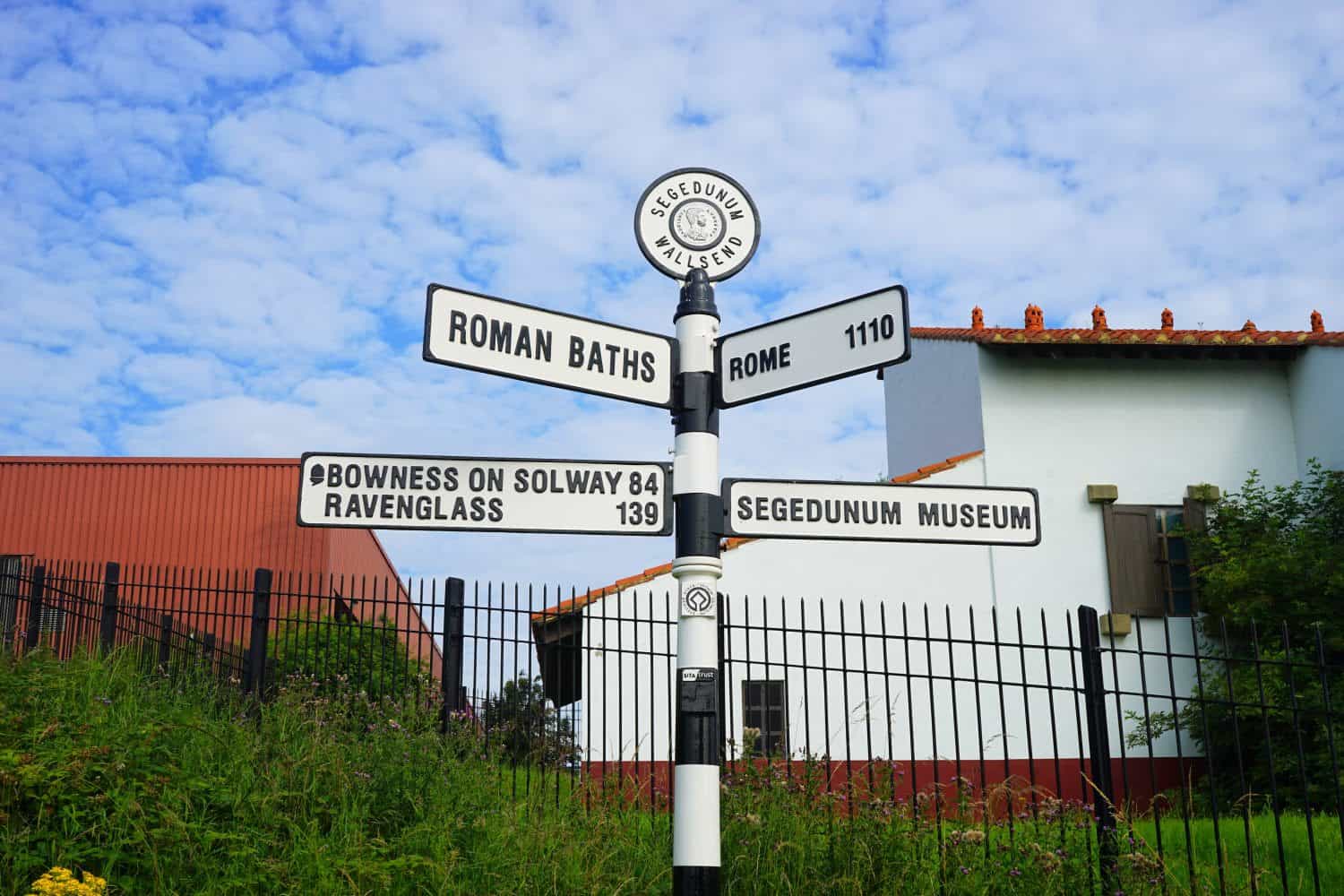 I've spent the past ten days unsuccessfully attempting to overcome my shame and embarrassment. It's rare for something like this to beat me. I love physical challenges and leaving comfort zones and didn't I scale a freaking volcano last month?
Why couldn't I do it?
I've read memoirs by hikers and walkers who wrote about how they pushed through the pain when their toenails were falling off and their feet falling apart, and I beat myself up over why I hadn't been able to find the strength to do the same. I thought I was strong.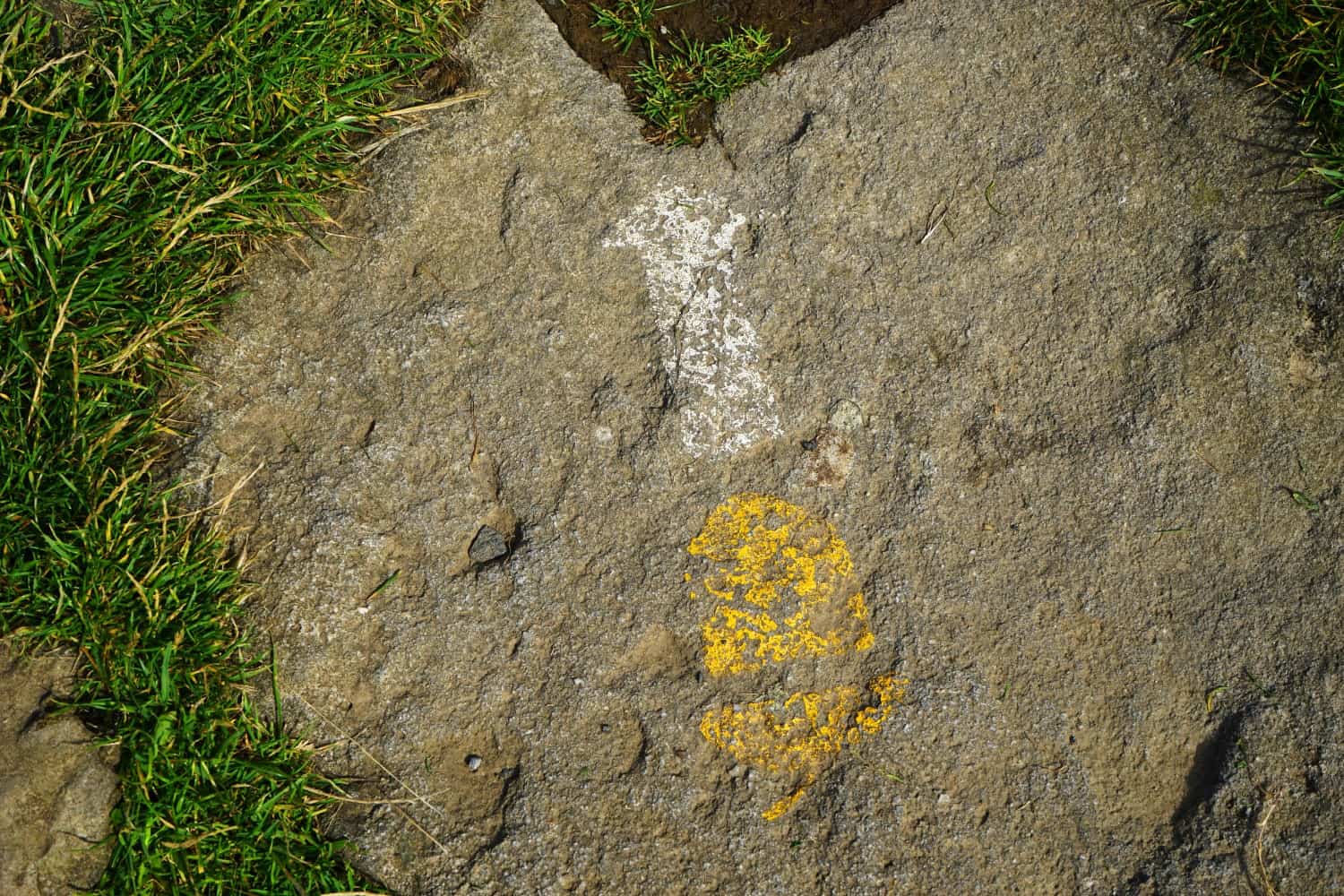 I'd like to give you some kickass tips for dealing with failure here. To tell you about the lessons I learned and how you can apply them to your own life. To share my newfound belief that admitting defeat and giving up is sometimes far harder and more impressive than sticking with something you've committed to. But that would feel disingenuous.
I'm still sad and I'm still embarrassed that I failed to walk one of the easiest long-distance hikes in the U.K. And even though I think I'd have been able to complete it had I not had the Worst Shoes Ever slowly destroying my feet, it doesn't make me feel better.
So rather than lying and pretending I've gained wisdom from my failures, I'm admitting that the only thing I learned was that if your shoes don't feel like they're made for you, they're not the right ones.
This isn't the end of me and Hadrian's Stupid Bloody Wall.
I'm stubborn and I'm determined, so I'm going to face it down again to show myself that I can do it.
This time next year, I'm going to lace up my new-and-very-comfortable hiking boots, stuff my backpack full of energy bars, pull on my rain jacket, and begin to walk.
This time next year, I'm going to be celebrating walking across a country.
How have you dealt with failure on your travels?
---
Thanks for reading!
Never miss another post again! Subscribe to my newsletter and receive twice-monthly updates sharing my latest blog posts, stories I don't publish anywhere else, and advice on how you can live a life of travel, too.