Month four was the best month of my trip so far.
Am I going to be saying this every month? I feel like I'm starting to spot a pattern.
I've never felt so happy and relaxed before in my life. I got to meet some amazing people and do some amazing things.
After spending weeks and weeks doing absolutely nothing in Seoul but going to coffee shops and hanging out in bars, it was time for me to start travelling again, so I headed off to Hong Kong.
I stupidly booked my flight so that I would arrive in town the day before Halloween, and it was impossible to find any kind of accommodation for the dates that I needed. After tweeting in frustration about my plans to sleep on the streets for a week, I received a message from a girl from Twitter, Ally, offering me a place to stay. I love Twitter.
I found Hong Kong to be a little boring, but I still had lots of fun drinking cider with Ally and her flatmate while we watched scary movies and poured nail polish into bowls of water. I also managed to catch up with two girls I lived with in my first year at uni, who I hadn't seen in over five years. I also much preferred it to China!
As I was planning my next move, I decided to check all of the flights leaving Hong Kong to see if there were any places that were really cheap to fly to at the moment.
Although somewhat tempted by flights back to China (what was I thinking?!) or ones to Vietnam, I then managed to stumble across a £30 flight to the Philippines. I booked it without knowing a single thing about the country…
It turned out to be one of the best decisions I've ever made.
It was there that I found possibly the most perfect beach ever.
Boracay was ridiculously touristy but I couldn't get enough of it. I met the most amazing four girls there and we had the best time together. During the day we rented quad bikes and explored the island. Our evenings were spent going to bars, chasing enormous rats out of our room, witnessing someone being hit on the head with a penis, and lots of midnight swimming in the sea.
One by one, members of the gang slowly drifted away as we island-hopped our way around the Philippines.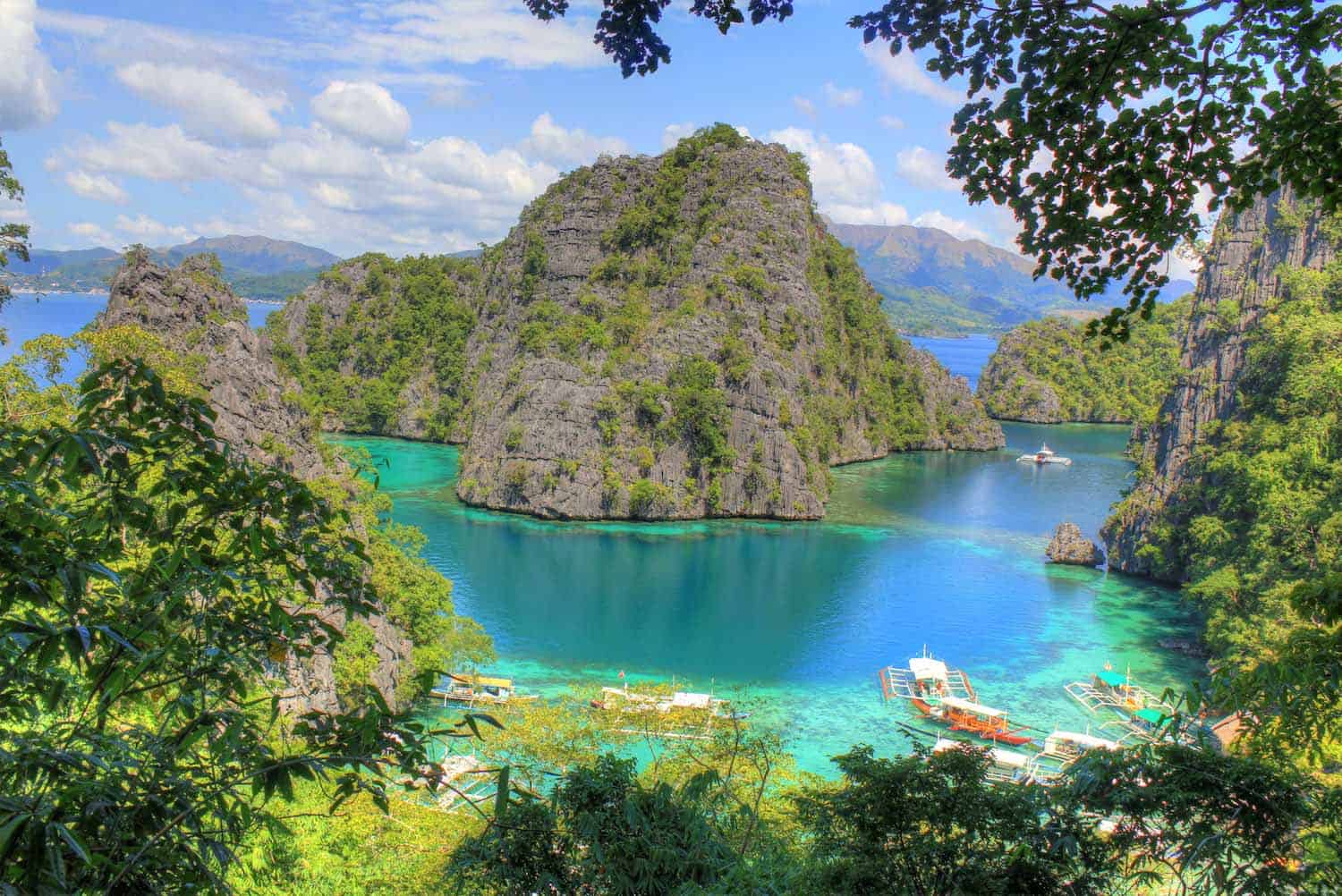 At the end of my time in the country, I had about five hundred different options to choose from. I considered going to Malaysia, Indonesia or Vietnam…
And then I ended up in Thailand.
I spent a wild couple of days in Bangkok where I was chatted up by a member of the New Zealand rugby team and was violated during a traumatising massage. Fun times. I soon sped up to Chiang Mai where I could maybe possibly be staying for quite a while.
Am I being deliberately vague? Probably. Life is definitely interesting right now.
So onto my statistics for the month!
***
Distance travelled: 7464km.
Countries visited: 4
South Korea, Hong Kong, the Philippines, Thailand
Cities Visited: 9
Seoul, Hong Kong, Boracay, Cebu, Bohol, Coron, Manila, Bangkok, Chiang Mai
Number of photos taken: 2573
Number of flights: 9
Money spent:
South Korea: £121.94 over 12 days = £10.16 a day
Hong Kong: £94.48 over 5 days = £18.90 a day
The Philippines: £275.12 over 11 days = £25.01 a day
Thailand: £70.62 over 3 days = £23.54 a day
Miscellaneous: £232.24 for flights
Total amount: £794.40
The next month:
For once I have absolutely no idea. We'll see what happens…
Looking to follow along with my travels through my monthly summaries? You can read the previous month's summary here, the next month's summary here, or head on over to the monthly summary page to read from the very beginning!