What a wonderful month February was!
I spent the entirety of the past four weeks in Australia, and I loved getting to discover explore even more beautiful spots in this delightful country.
From Melbourne to the Grampians to an adventure travel film festival to the Great Ocean Road — I packed a hell of a lot into this month.
My week-long road trip around Victoria occurred spontaneously.
Dave and I were coming up on our second week in Melbourne when I found myself googling things to do outside the city.
"Have you been to the Grampians before?" I asked Dave.
"Nope."
"Wanna go?"
"Sure."
Two days later, we were picking up our rental car and heading out on a week-long road trip through Victoria. It was that impulsive!
What a beautiful part of the world! I absolutely loved the Grampians and I recommend taking a trip out there if you ever find yourself in Melbourne. We were in town for just one night, but still managed to cram four hikes and a dozen viewpoints into our time in the national park. We got to see so many kangaroos, wallabies, and echidnas, too, which made our getaway all the more exciting.
We looped our way back to Melbourne from there, stopping off in Port Fairy at one end of the Great Ocean Road and driving the coastline to Ocean Grove, near to the other end. It poured with rain for the entire trip, which was… unfortunate. And identical to the last time I'd attempted to tackle the Great Ocean Road — it rained non-stop then, too!
Our next stop was Yackandandah — which I've finally learned how to spelt correctly — to catch up with a friend, and then the cute town of Bright for the Adventure Travel Film Festival.
One of our friends hits up the film festival every year, so when Dave and I found out that it was going to be on while we were in town, we picked up some tickets.
Bright has been negatively impacted by the bushfires late-last year — not from fire damage but from the steep drop-off of visiting tourists — so I was happy to be spending my money there.
The vast majority of the films were fantastic, and I loved spending my days watching people walk across Ethiopia, take the train from Cape Town to Cairo, run around the world, fly planes around Namibia, canoe from Seattle to Juneau, sail around the world, hike through Chile, and so much more.
It made for an inspiring weekend, and it left me actively planning to attempt the Pacific Crest Trail within the next few years.
Stay tuned for more news about that.
Remember the early days of this blog, when I used to freak out about walking more than five miles at a time?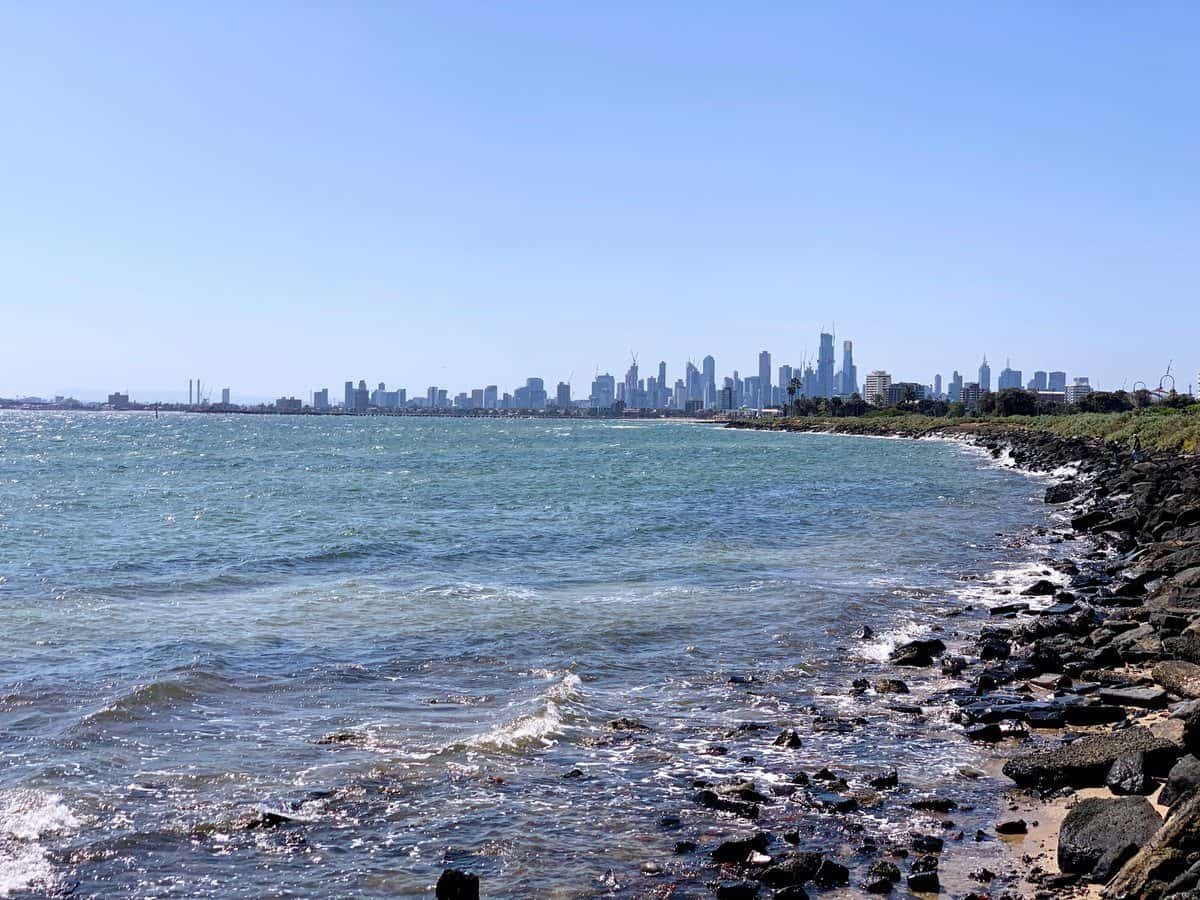 Back in Melbourne, we hopped our way around the city, checking out different neighbourhoods as we went. Port Melbourne was a big hit for me and St Kilda was so much fun for wandering around, but Collingwood was probably my favourite new area of the city from this visit. I could see myself returning to that part of town when I return next year.
Sadly, my time in this remarkable city is slowly starting to come to an end, and I'm spending the next few days filing receipts, packing my backpack, and buying some last minute souvenirs.
With the exception of the whole getting hospitalised thing, this has been a wonderful trip away. It's been a more low key trip than I anticipated, but I think that's a good thing. I originally expected I'd head to a South Pacific island, return to Southeast Asia, and spend time in Western Australia over the past couple of months, but my rabies scare was a catalyst for slowing things down.
And I'm grateful for that reminder.
If it hadn't been for that, I'd likely be burnt out on travel and sick of the road. I'd have barely seen New Zealand instead of discovering how much I loved Wanaka; left Melbourne rather than getting to know it better.
My hospitalisation was a reminder to keep my stress levels low. It showed me what was important in life. And it taught me that cutting my travel ambitions to spend more time with family is never a bad decision.
An incredible month in India, a month of family time in New Zealand, and a blissful month of road trips and local living in Australia. I'm smiling from ear to ear as I look back over so many fond memories.
And now, it's time to leave and head back home.
Which brings me on to my next topic.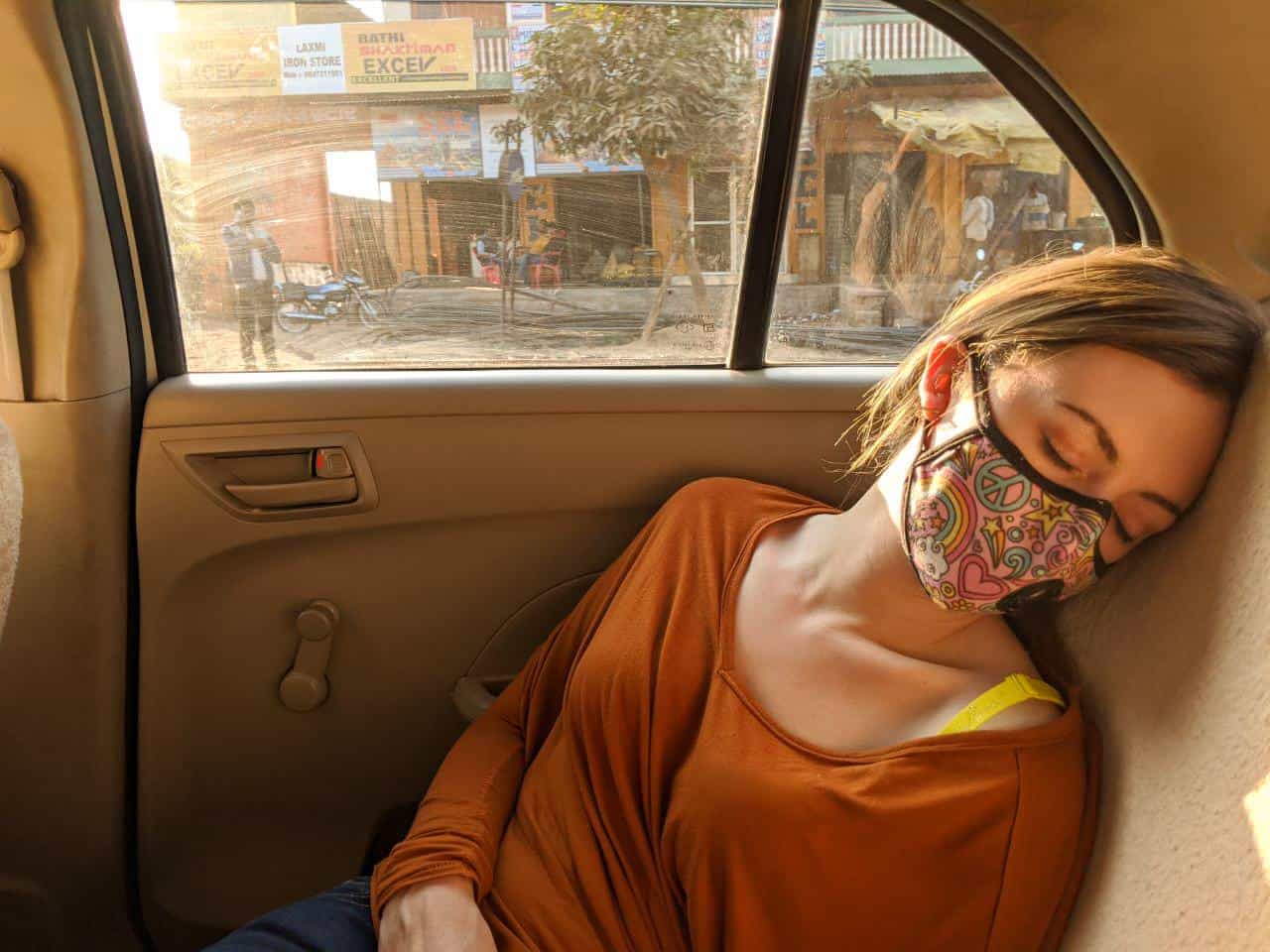 A Note on Coronavirus: Should You Cancel Your Travel Plans?
There are plenty of travel bloggers out there who are urging their readers to continue travelling.
The travel industry is being slaughtered by the coronavirus, with people cancelling trips and hotels reporting 90+% reductions in occupancy. This is going to be terrible for so many companies in travel — especially small businesses — and affect a hell of a lot of people, travel bloggers included.
My most popular posts on my site are about destinations in Asia. My site's traffic has dropped by 30% this week; my income has fallen by 20% so far. I am preparing for my income to decrease by as much as 80% over the coming months and for it to last for much of the year.
It's looking really bad for everyone in this industry, and it's heart-breaking to think about the repercussions this will have.
But.
I have cancelled my travel plans for the foreseeable future.
This is not the flu. This is worse than the flu. I'm preparing for the worst-case scenario. Here's why I'm concerned:
COVID-19 is currently showing to be around 20-30 times more fatal than the flu, and the seasonal flu results in over 500,000 deaths around the world each year.
While the seasonal flu results in hospitalisation for 0.2% of cases, 20% of COVID-19 cases are so severe that they require hospitalisation, with 15% of cases needing to be given highly-concentrated oxygen, sometimes for as long as six weeks. This is a staggeringly large number and reiterates my point that this is not the flu. There will not be enough hospital beds and certainly not enough respirators for everybody during large outbreaks and this will result in deaths that could have been avoided. Proactive actions can help slow the spread and give countries more time to prepare.
A common argument is that there could be hundreds of thousands of mild cases that aren't being detected, bringing the fatality rate down, but the WHO does not believe this to be the case, based on testing of asymptomatic people in China who were not found to be carrying the virus. Most asymptomatic people who tested positive later developed symptoms.
We don't yet know what the long-term effects of this virus is. Some people who contracted SARS and recovered ended up with scarred lungs that looked like honeycomb, bone necrosis, or had heart/liver/kidney issues for life. 40% of recovered patients suffered from PTSD.
Coronavirus is currently as infectious and deadly as Spanish Flu, which wiped out 3% of the world's population.
SARS was originally believed to have a 3% fatality rate during the first month of its emergence — much like this virus. It ended up being close to 10%.
Dave's family members work in the medical industry, will be on the front-lines of a pandemic, are well-informed, and concerned. They very strongly advised us not to travel, and we're listening to them. They advised us not to travel back to Europe, actually, but I can't stay in Australia/New Zealand on a tourist visa forever, paying rent on a house in the U.K. for months on end while my income evaporates.
Part of the reason why we vaccinate is to build herd immunity that helps protect immunocompromised members of society. There's no vaccine for COVID-19, but we can help at-risk members of society at this time by travelling less, avoiding crowds, and self-isolating when possible.
There are other reasons why I'm not keen to travel right now.
Governments around the world are being proactive. Public events and festivals are being cancelled all over the place. Switzerland has cancelled events of more than 1,000 people. Disneyland Tokyo is closed. Football matches are being cancelled in Italy. The Olympics in Japan will likely be cancelled. I expect museums and other tourist attractions to close down soon, too.
Quarantines! Lockdowns! If you had the misfortune of being in a city while an outbreak pops up, you could be stuck there for months. And you're, what? In an Airbnb apartment that you've booked for three days with no supplies? Then, when you finally make it out, you'll end up in quarantine back home, too, if flights are still departing.
So that's why I'm not going to tell you not to travel, but I'm also not going to encourage you to. You're an adult; you can make your own decisions. You can roll your eyes, "ok doomer" me, and move on with your travels. I'm a dramatic bitch, I know.
But if you're over the age of 60 or are immunocompromised in any way, I'd advise cancelling your trip and staying at home. The WHO have today advised people over the age of 60 to avoid crowds, stores, and public transportation.
If you're healthy, younger, and have a strong immune system, you might decide to still travel. If you do, support small, local businesses in these countries. Wash your hands regularly — with soap and hot water, for a minimum of 30 seconds, scrub hard, and especially around your cuticles and under your fingernails. Most people don't wash their hands properly. Avoid touching your eyes, mouth, and nose at all times. Don't share food and drinks or eat with your hands. Avoid crowded events and public toilets as much as you can. Stay out of dorm rooms, too. I'd recommend avoiding countries with poor medical facilities in case things go bad — if there's a 15% chance of you needing oxygen if you contract this, you don't want to be in Sierra Leone when you develop symptoms. Keep in mind that countries that rely on tourism may not be accurately reporting numbers — like Indonesia, who only just reported their first cases today. If you don't test for cases, you don't have to announce cases, and the tourists will still come.
Hopefully this ages like milk.
Hopefully I'm a paranoid fucker who's totally wrong.
Hopefully in a couple of months, this will have all blown over, the fatality rate will be lower than low, and I'll be setting out on my next adventure.
For now, I'm expecting the worst, but hoping for the best.
Your health is the most important thing you have.
I'm prioritising the health of myself and the health of my fellow humans by going home, avoiding crowded places and large events, and doing what I can to help prevent the spread.
And, of course, I'm not an epidemiologist, so you should take everything I say with a grain of salt. But you should also do the same with other people who are also not epidemiologists. Listen to the experts.
Pay attention to news in places you're going to travel to, keep an eye on updates from the WHO, keep track of new cases with BNO Newsroom on Twitter, and if you spend most of your time on Reddit, like me, r/COVID19 is the best place on the site for well-researched, accurate information and analysis.
And on that cheerful note, on to my statistics for the month!
Countries Visited: 1
Australia.
Places Visited: 7
Bright, Halls Gap, Melbourne, Ocean Grove, Port Fairy, Yackandandah.
Distance travelled: 1,157 kilometres
Photos taken: 449
Number of banh mis consumed: 11
The perils of living close to Trang Bakery in Fitzroy!
Highlights of the Month
Getting my life back on track: After a traumatising January, I was so happy to, well, feel so happy! I had a perfect month in February, with few incidents, lots of joy, and a gradual transition back to feeling strong, contented, and anxiety-free!
Echidnas galore: One of the highlights from my time in the Grampians was spotting a wild echidna mere inches from where I was walking.
It was such a breathtaking moment, spending half an hour sitting on the hard dirt, watching the spiny anteater poke their nose underneath rocks and into the ground. They're totally one of my new favourite animals now!
Lowlights of the Month
The coronavirus traffic crash: I can't complain about people cancelling their upcoming trips when I decided to do exactly the same, but man, I guess you can imagine how many people are thinking about travel right now.
This month has been a brutal one for traffic, and my income has fallen through the floor. My most popular posts on this site are about destinations in Asia, and a hefty chunk of my revenue comes from people booking trips to those countries. Let's just say there aren't many people doing that at this moment in time.
I'm fortunate to be in a relatively secure financial situation so I'm still feeling calm about my predicted loss of income. Several years ago, I decided to get my finances in order and one of the first things I did was build an emergency fund for times like these. For black swan events.
So, I can survive. I can take a hit to my income and be okay for a while. 
A rainy Great Ocean Road: I've attempted to drive the Great Ocean Road twice now, and both times, it's ended up pouring with rain. So unfortunate! I made the most of it, though, and turned the situation into a joke — laughing at our misfortune and joking about how impressive the 3.5 Apostles were.
Incidents of the Month
My very Fitzroy incident: I had a quick run to the supermarket last night to pick up some food for dinner. I was walking back down Brunswick Street, arms full of groceries, when my glass bottle of kombucha fell out of my coat pocket and smashed loudly on the pavement.
It happened while I was passing a pub that was full of people sitting outside on the streets and having a drink. Everybody fell silent to stare at me.
"Fuck," I squeaked, glanced around in shock, then quickly scurried away.
As I was recounting the story to Dave later, we laughed over how it was such a classic Fitzroy moment. This neighbourhood is achingly hipster, so the fact that I smashed a bottle of kombucha, of all drinks, almost made it feel like satire.
My new business idea: Whenever Dave and I spend time with his family, we inevitably end up drinking more than we usually would. The vodka flows freely in this group of people and everybody does their best to ensure our glasses are never empty.
One night, Dave decided he needed a break from the alcohol, and opted to make himself a mocktail instead. He grabbed a glass, poured in some orange juice, and topped it up with soda water. And then it came to me.
"Pfft," I scoffed at him. "What do you call that, then? Cuck's Fizz?"
I immediately decided it was the best joke I have ever made.
New business idea for me: a range of non-alcoholic cocktails with mildly offensive names?
My Next Steps
Prolonged periods of isolation and hand-washing? Ha.
After three months of adventure, though, I'm more than ready to stop moving and settle down for a while. It's always tough to balance work and travel, and I've been failing at the former ever since I left Bristol. Even when I did hit the pause button in Melbourne with the intention of getting stuff done, I still had an adorable 5-year-old dragging me away from my laptop to play with him, and I could never say no to that. Even when it happened upwards of 30 times a day. Wow, I'm exhausted.
So, work is on the agenda! Lots of work. And hopefully lots of hiking, too.
I want to finish writing about my India trip and move on to tackling Australia and New Zealand. I want to turn my attention back to my failed attempts at Youtube and finally begin pushing videos out. I have so much content from my travels to share!
I want to make an effort to appreciate Bristol's wonderful location in the world by heading out on countryside walks. I want to buy an Indian cookbook and start learning to make some of the fantastic meals I had in the country — leaving the turmeric out, of course. I want to catch up on Netflix shows after three months with little time to spend online.
Oh, and after discovering r/jarrariums, I'm going to be trying to create a little jungle for my desk when I get back.
Lots of plans! Lots of nesting! Lots of productivity!
Let's see how it goes.
What plans do you have for March?