When I left you last, I was having the time of my life in Thailand.
I'd just begun exploring the Trang islands and had made my way from Koh Ngai to Koh Mook to Koh Kradan. Up next: Koh Libong!
Libong is known for being one of the quietest islands in the province while also being the largest. Despite its size, there are just five guesthouses here, with four of them occupying the same beautiful stretch of sand.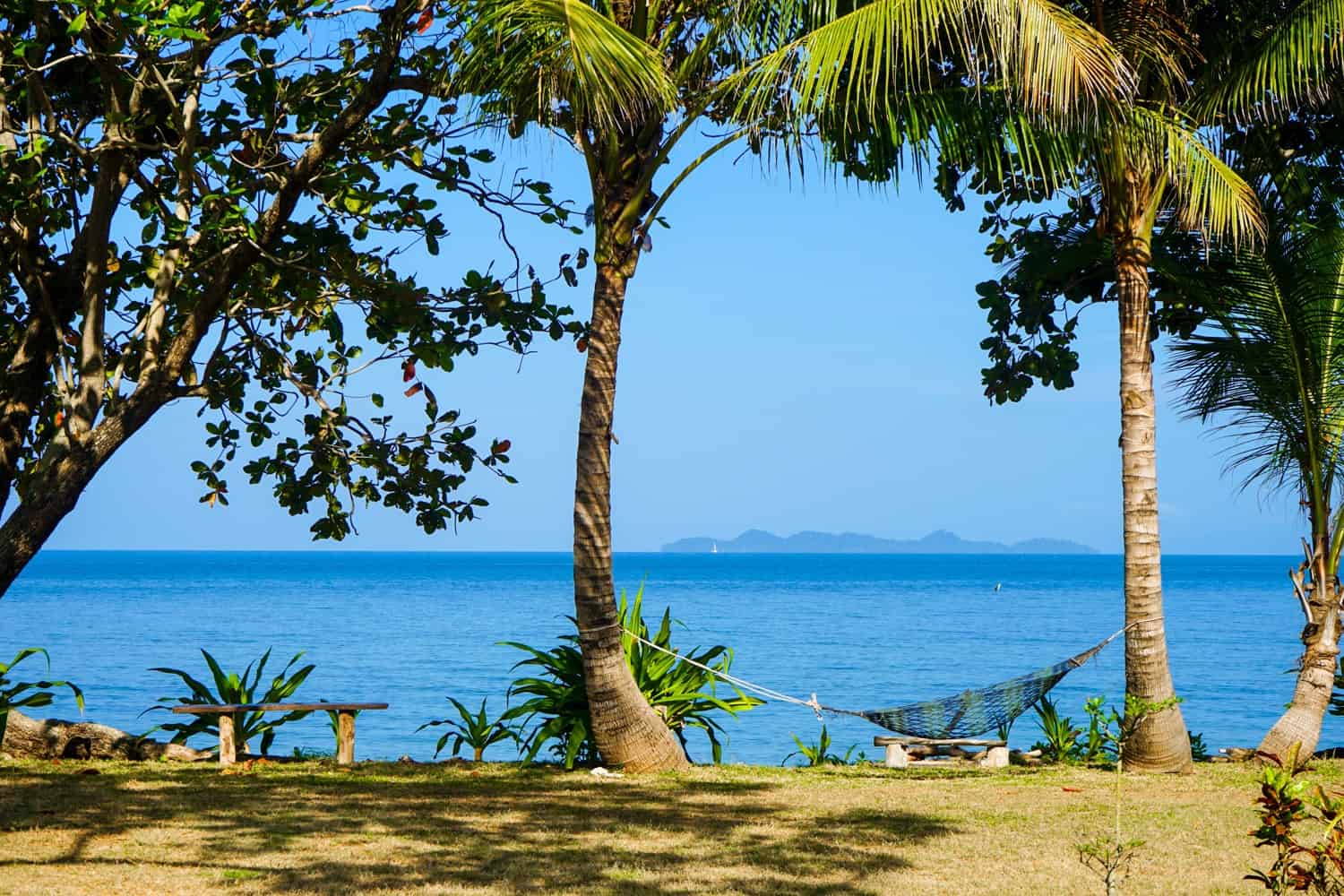 This island turned out to be the perfect way to round off our time in Thailand. I'm not sure I've ever visited such a laidback place! Our guesthouse was surrounded by hammocks and benches, and the sun loungers outside our bungalow were perfectly shaded by palm trees.
I'll be honest, though, and say that the beaches aren't the best on this island. Unlike the pristine white sands of Koh Kradan, Koh Libong's beaches are a dark golden shade and the shoreline is sharp with crushed shells. Still, I think the lack of perfection on Koh Libong is what makes it so appealing to me: there's no mass tourism, it's unbelievably relaxing, and a quick scooter ride is all it takes to get away from the handful of people in your guesthouse.
You know I can't take a trip to Thailand without jumping on the back of a motorbike, so Dave and I set off on two wheels to explore the rest of the island.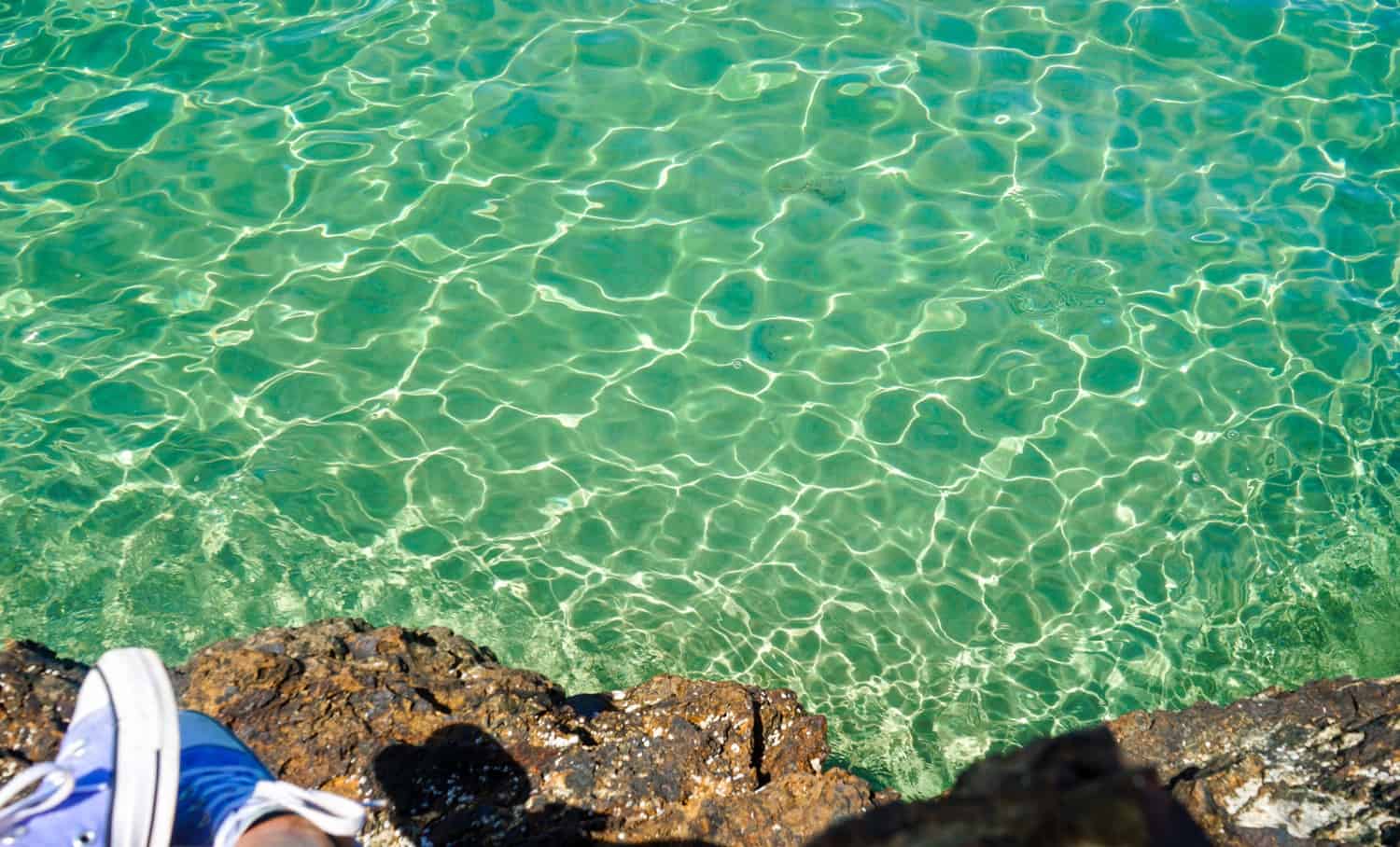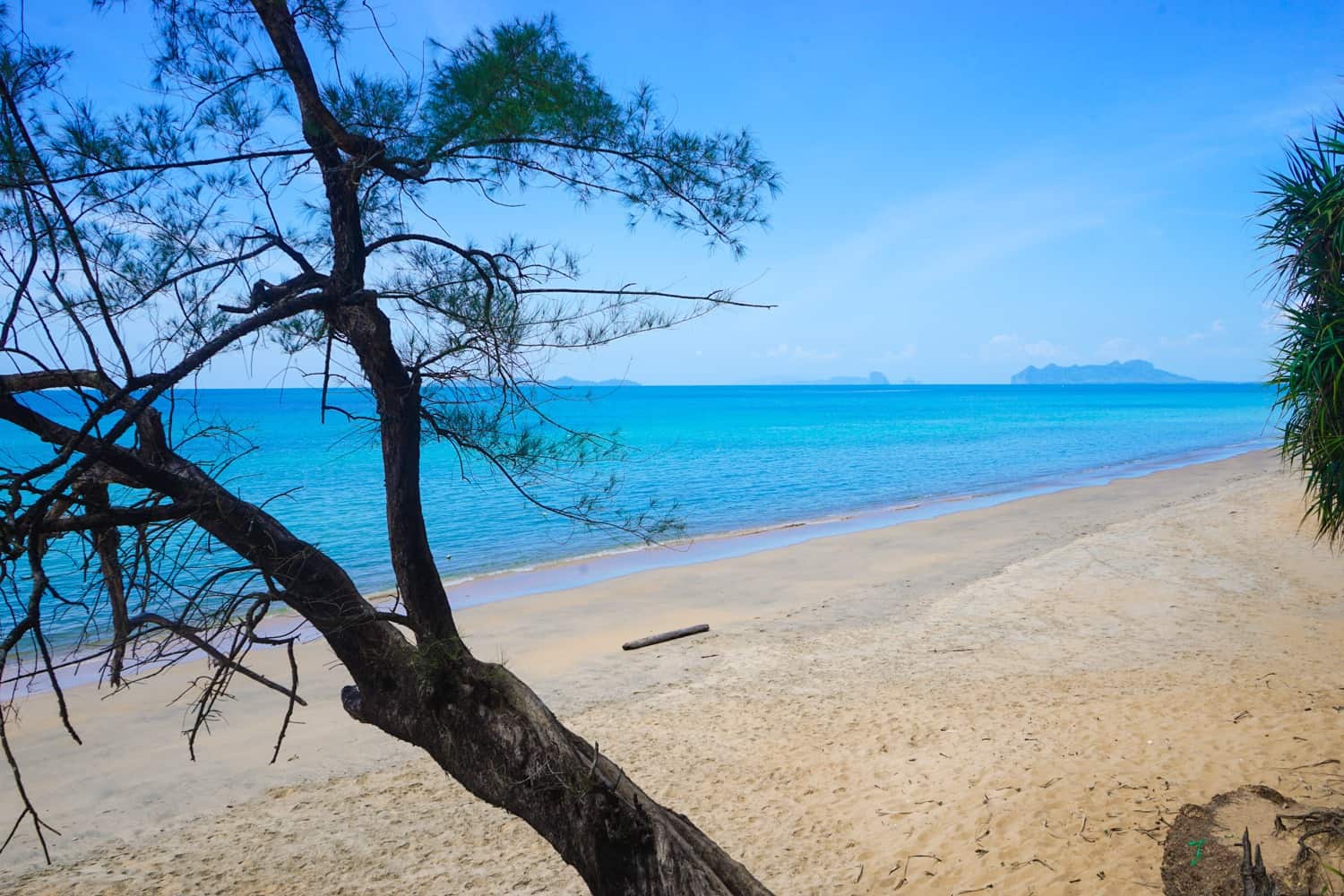 It quickly became apparent that the vast majority of the island was uninhabited and blanketed in mangroves and rubber trees. I spotted a monitor lizard roaming close to the road at one point.
We made sure to check out every path on the island during our six hours on the bike, wandering across beautiful beaches, exploring local fishing villages, and paddling in some of the clearest water in Thailand.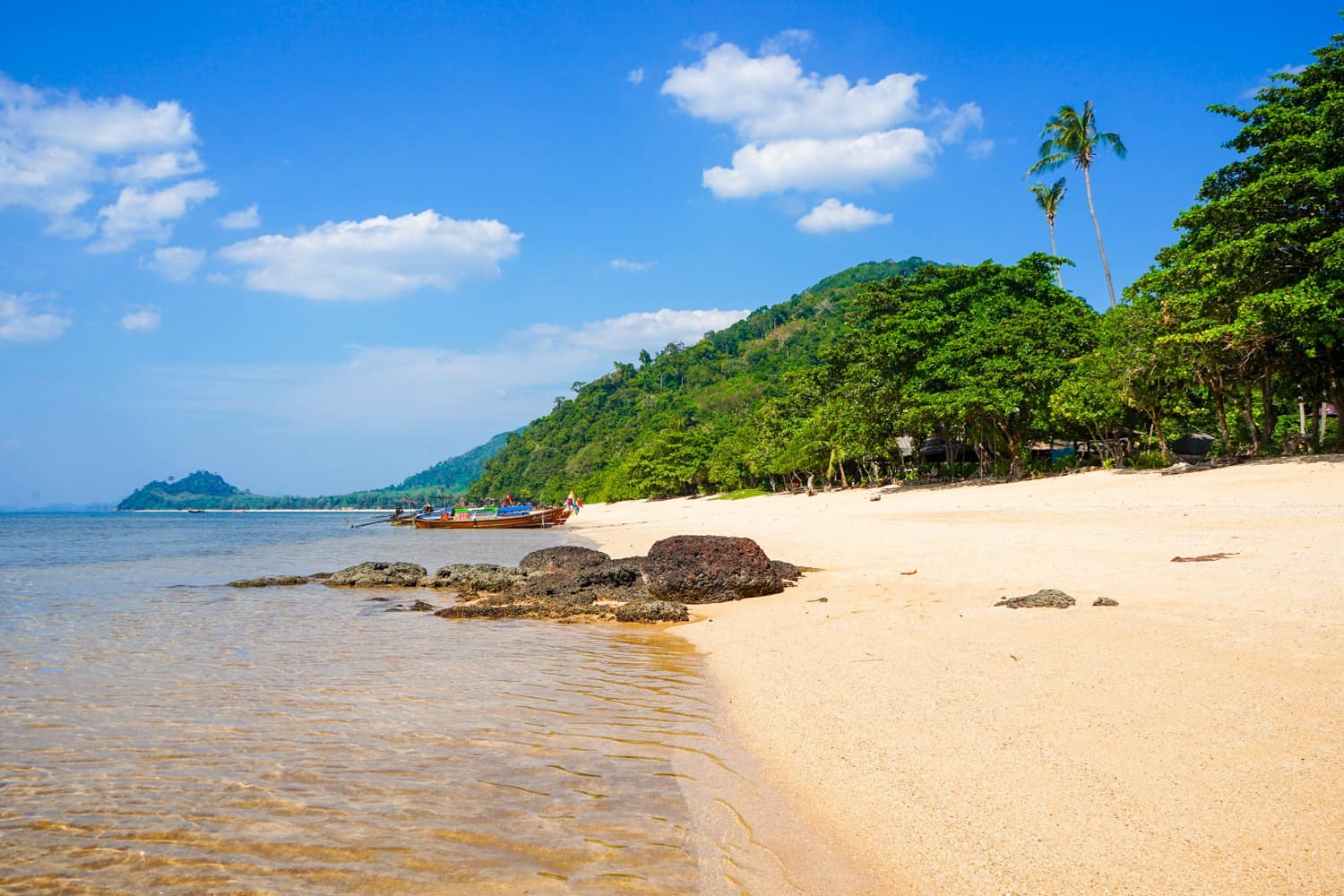 One of the things Koh Libong is most famous for is its population of dugongs!
We were visiting at the perfect time of year, but honestly? We couldn't be bothered to take a boat tour out to see them. There was no guarantee we'd see anything, of course, and thought of bobbing up and down in the ocean for six hours, under the hot sun, most likely nauseated, and hoping for a sight of something grey didn't sound amazing. We visited a couple of the dugong viewpoints on the island instead, but didn't catch so much as a glimpse of these shy animals.
And that was about it for our time in Thailand, and I'm pleased to share that it was exactly what I needed it to be. I got to explore some beautiful places, focus heavily on relaxation and healing, and escape the cold weather at home.
After a quick stint in Phuket to round off my time in the country, I flew to Doha to take my first steps in Qatar.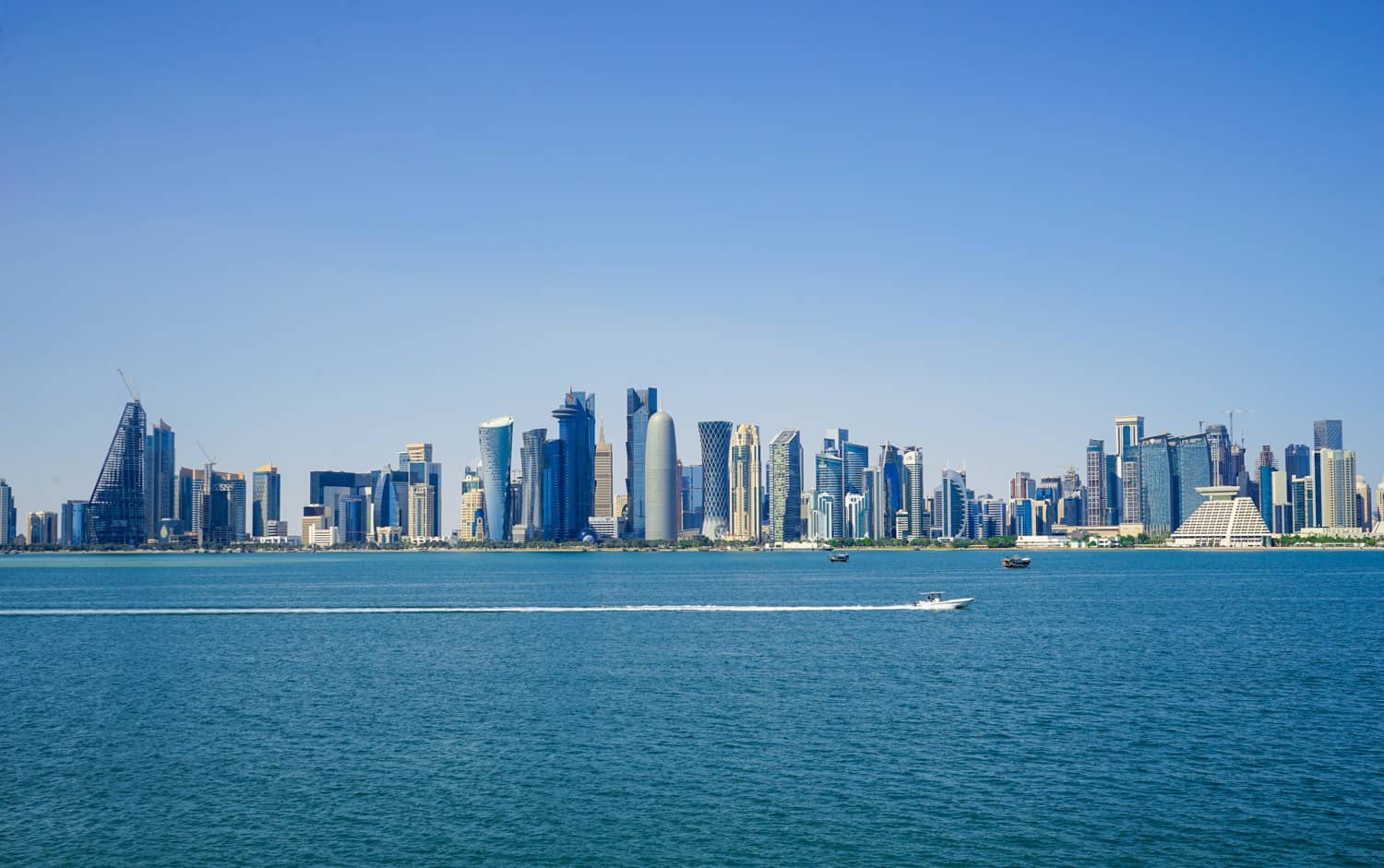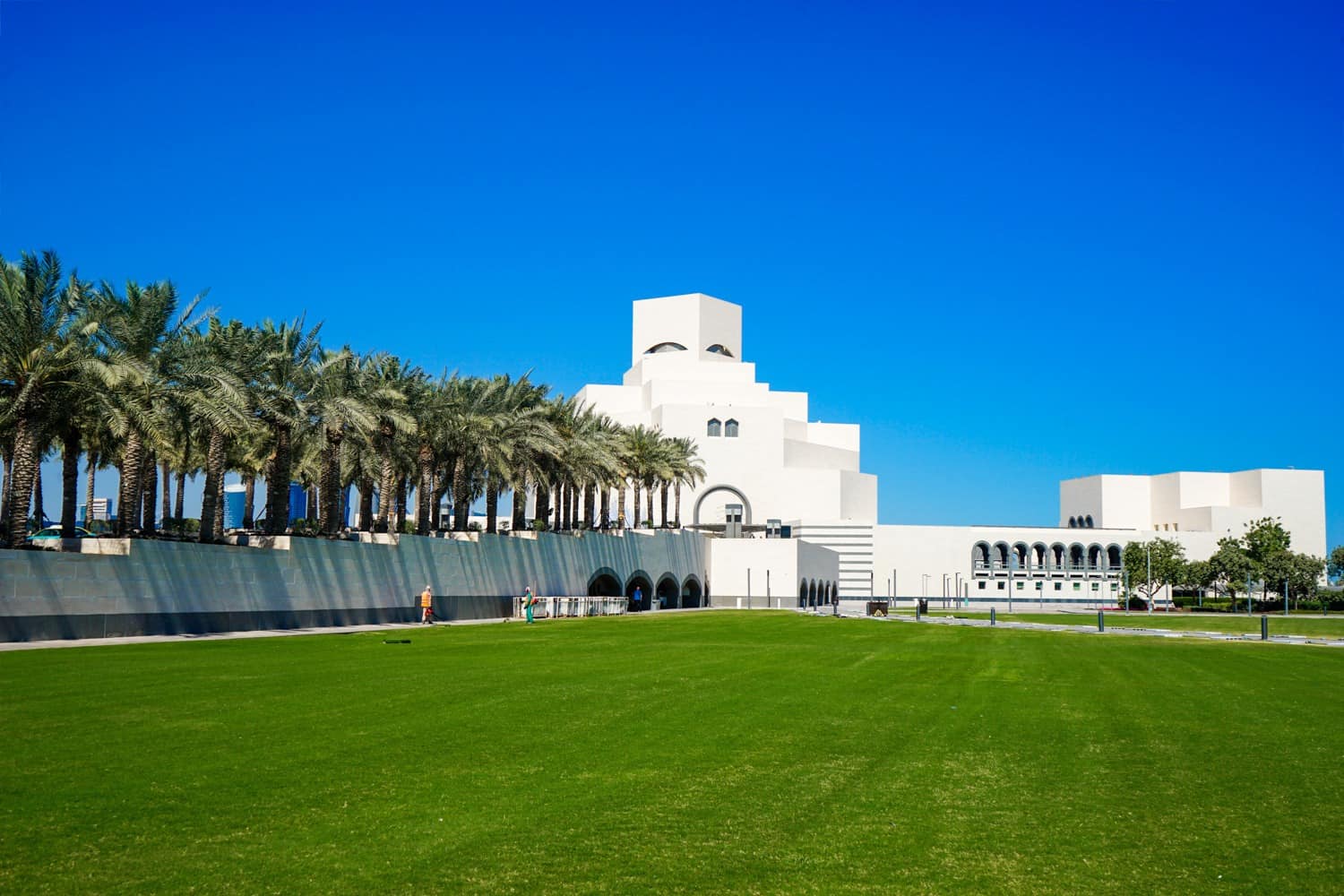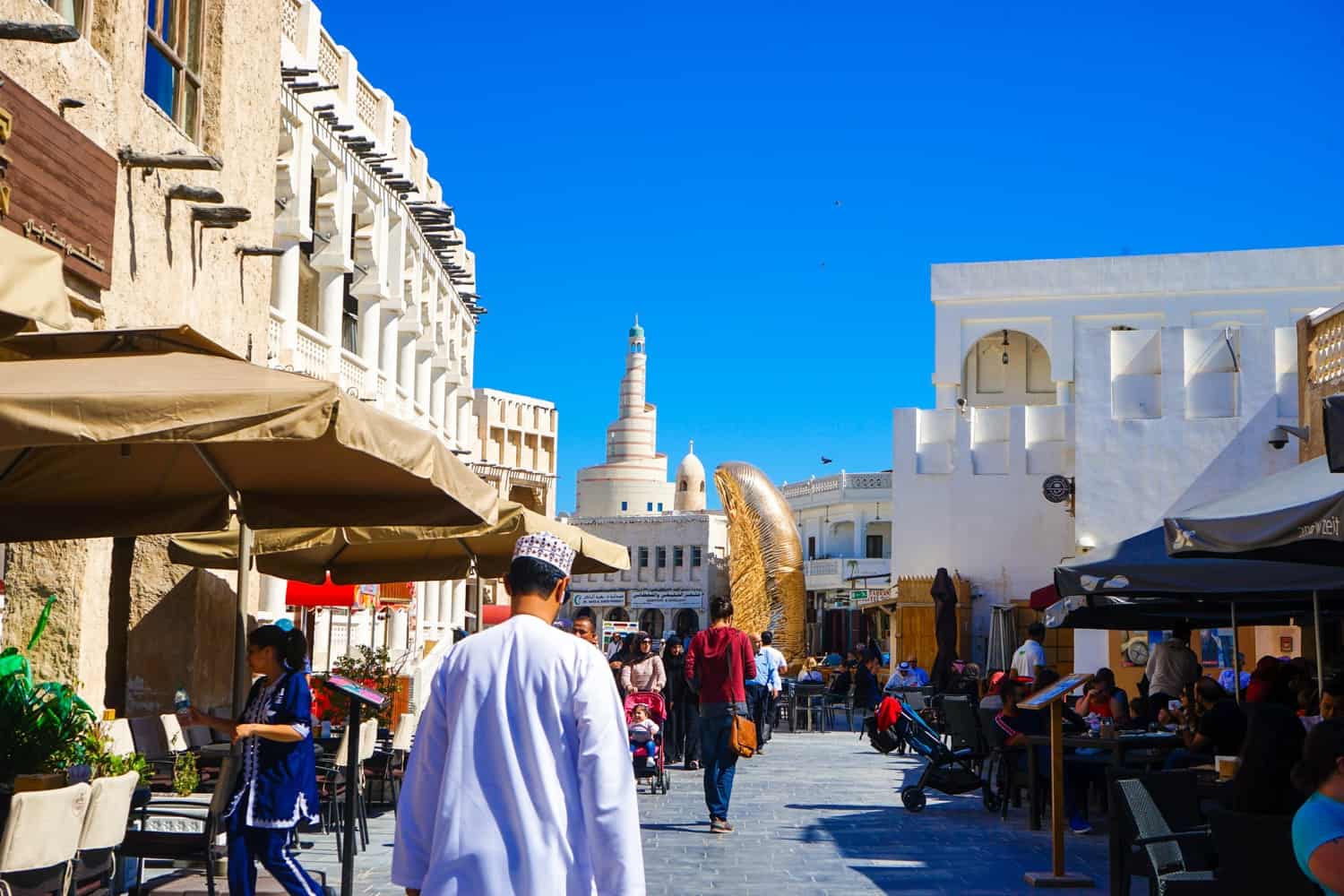 To my great surprise, I absolutely adored Doha! I really enjoyed my time in the city, and I loved how it felt different to the other Gulf States I've visited. The architecture, in particular, was incredible. The food was delicious and the smell in the Souq Waqif had me drooling — there's so much shisha-smoking here, and I loved the fruity smell intertwined with the scent of kebabs and freshly-poured chai.
Because I'd given myself a reasonably long layover in the country, I decided to take a tour outside of Doha to see what the rest of country had to offer.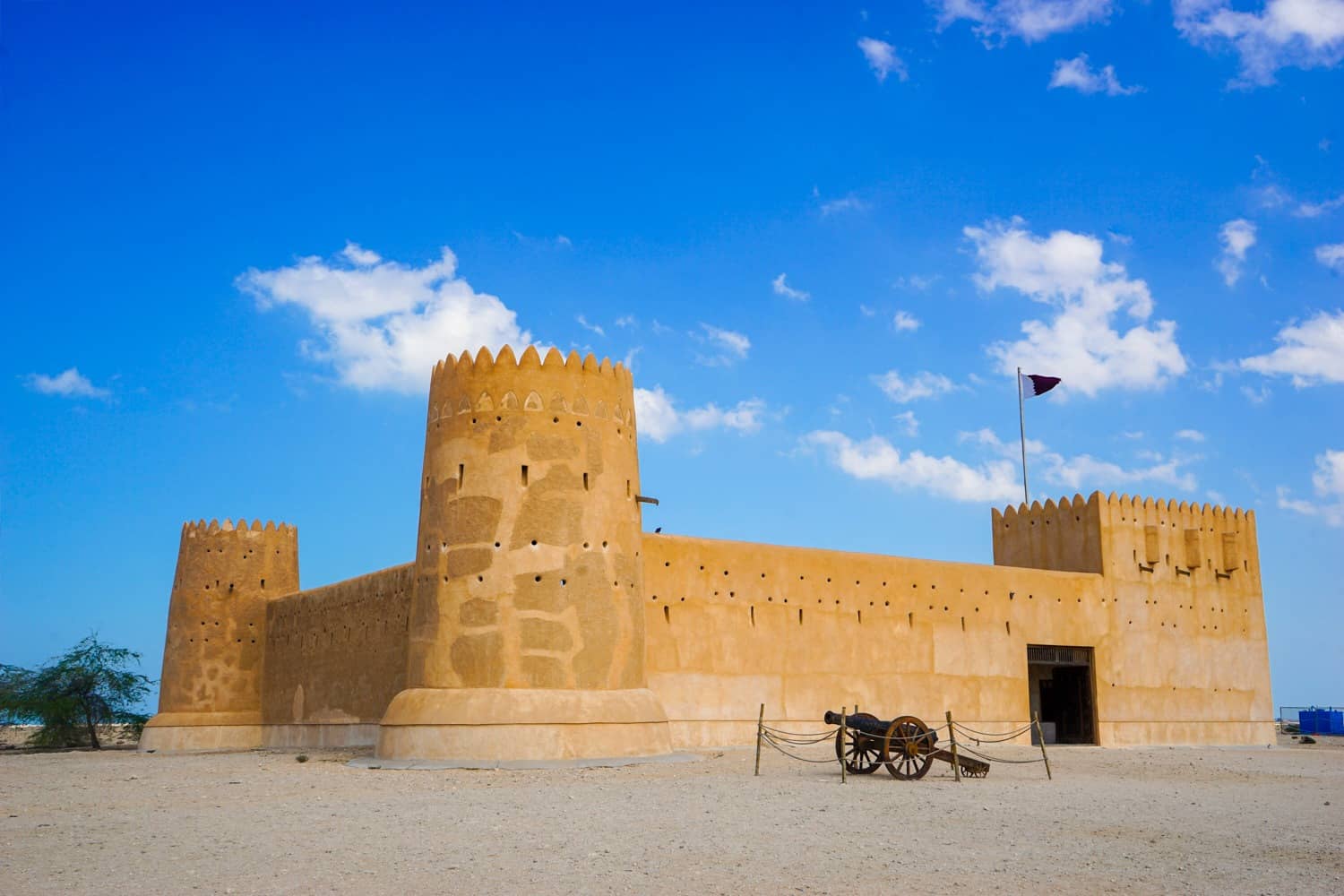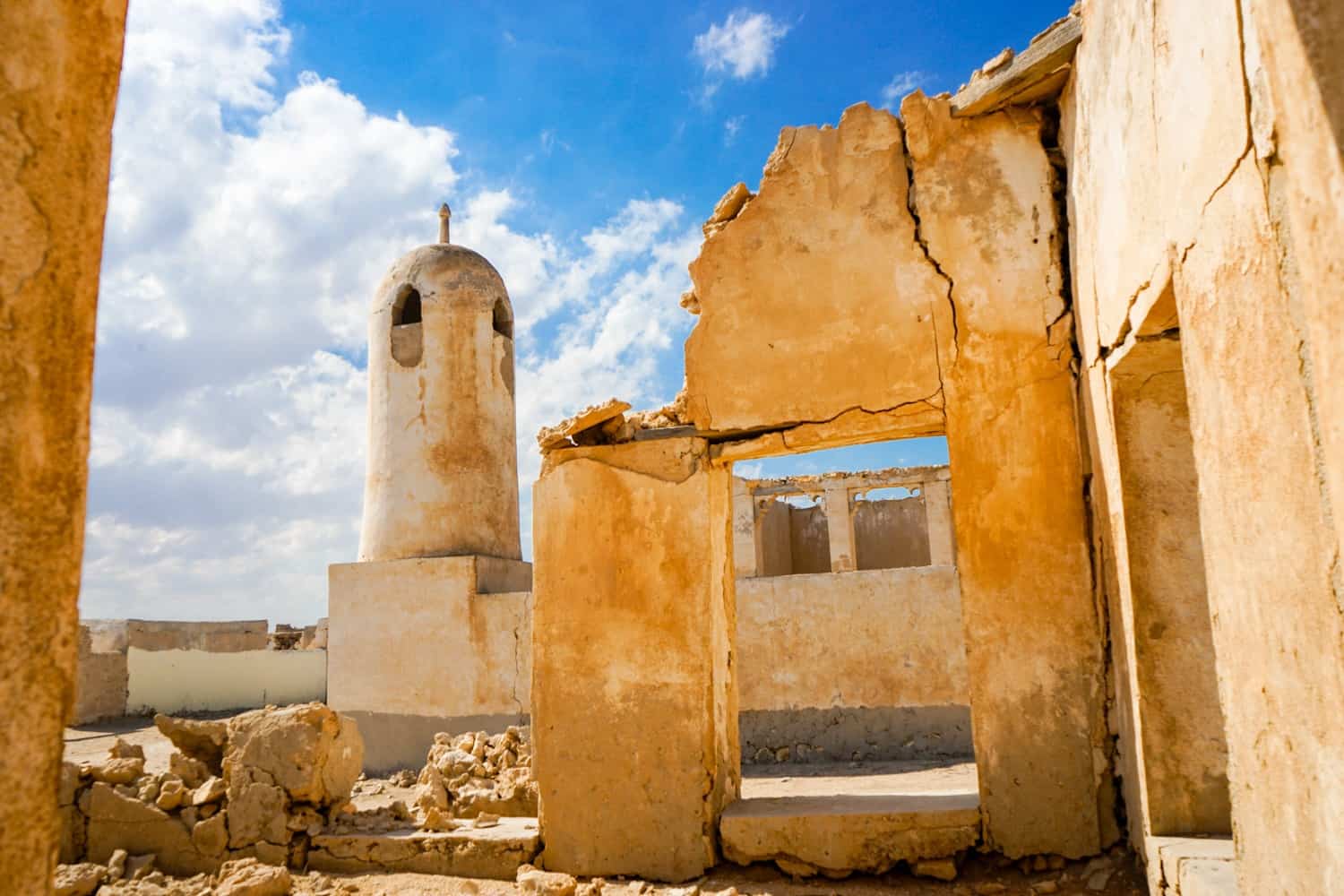 I spent the day with my lovely guide, sipping on chai, wandering around ruins, checking out some local markets, and generally having a fantastic time.
And that was about it for my month, travel-wise!
I jumped on an almost-empty plane back to Heathrow, spent a couple of weeks relaxing with my family, and then took off back to Bristol.
Then, as always, it was time to slip back into my other life and work on getting back into a routine. For me, that means hitting the gym, cooking healthy meals, teaching myself how to knit and sketch (my current favourite creative hobbies!), and catching up on work. While I didn't manage to publish anything apart from a monthly summary, I spent a huge amount of time working behind-the-scenes, mostly updating all of my old posts to ensure the information is still correct.
And that was February!
Number of countries visited: 3
Qatar, Thailand, and the U.K.
Number of places visited: 6
Bristol, Doha, Koh Libong, London, Phuket, Trang,
Number of photos taken: 858
Distance travelled: 6,860 miles
Number of flights: 2
Number of buses: 1
Number of boats: 1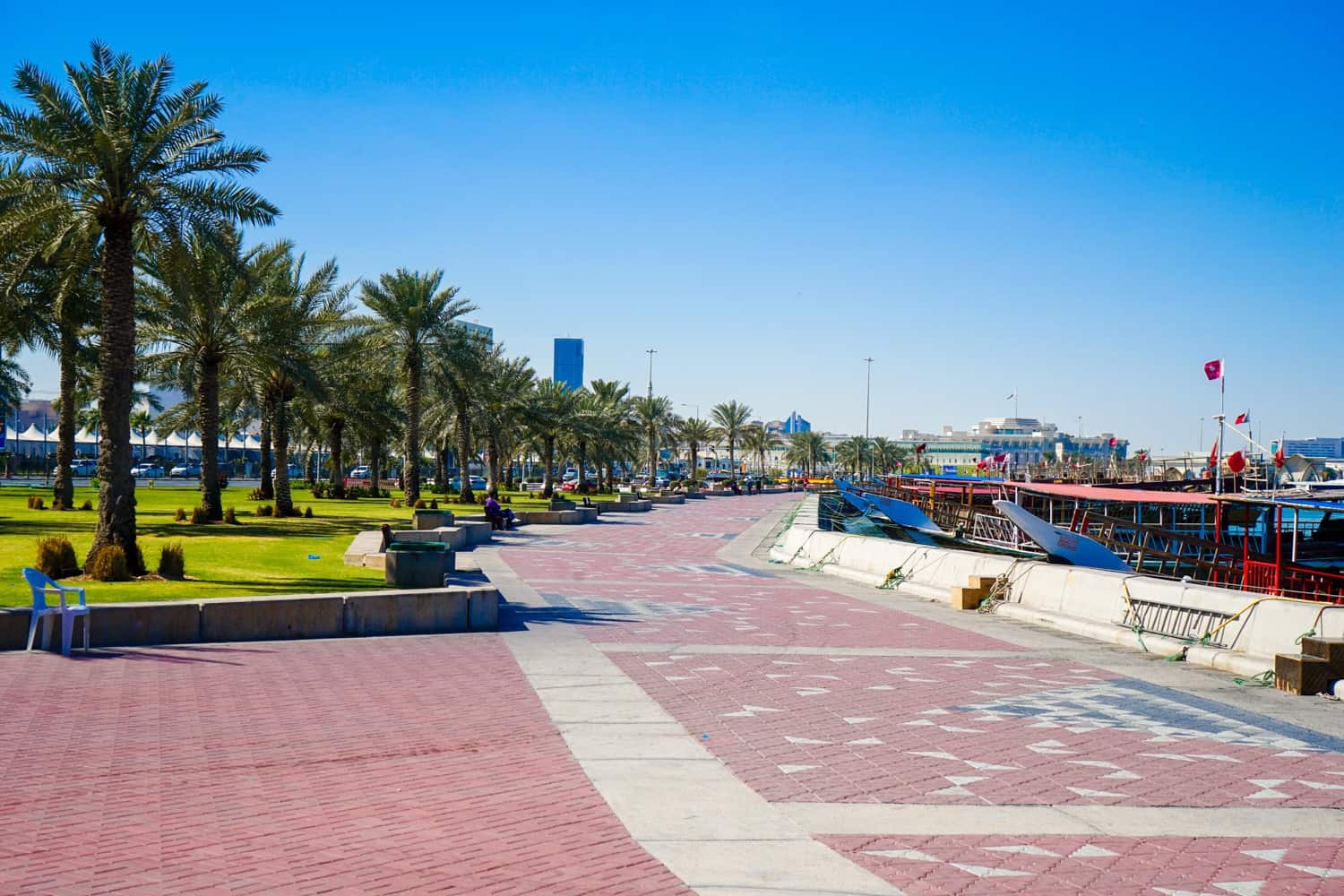 Highlights of the Month
Finding a cheap way to get to Phuket: When we finished our island-hopping stint, we had one full day to get to Phuket. We'd booked a nice looking guesthouse with a pool there for our final day in Thailand, and so wanted to get there early in order to enjoy it.
All of the options were expensive. Our guesthouse on Koh Libong charged something like 7000 THB ($220) to get there by private transfer, and while the ferry was slightly cheaper at 2000 THB each, it would take us via half a dozen other islands on the way — we wouldn't get there before nightfall.
We devised a plan to try to get to Phuket as quickly and cheaply as possible.
First of all, rather than taking a longtail to Trang with our guesthouse, which charged 1000 THB, we found a local fisherman and managed to score a ride for 350 THB each. Once we arrived in Trang, we took a private transfer to Trang bus station for 450 THB each, then hopped on a bus immediately leaving for Phuket for just 220 THB each. We saved so much time, a fair bit of money, and arrived at our guesthouse by midday.
I love when a travel experiment works out!
A taste of luxury in Doha: I was fairly certain I was going to focus on how to visit Doha on a budget during my time there. It has a reputation for being super expensive, but I spotted a hostel that was $16 a night and received great reviews.
And then I kept scrolling.
A 5-star hotel had a huge sale on and I could score a room for $90 a night. I couldn't resist. I don't often opt for the expensive option when travelling, but it was so nice to treat myself! The breakfast buffet was one of the best I've ever had, the pool was gorgeous, and the bed like sleeping on a cloud.
Getting back on a scooter again: It's my favourite method of transport and one of the best ways to explore the Thai islands! I had so much fun racing around with a hand-drawn paper map in hand, crossing off every single attraction on the island, and repeatedly getting lost.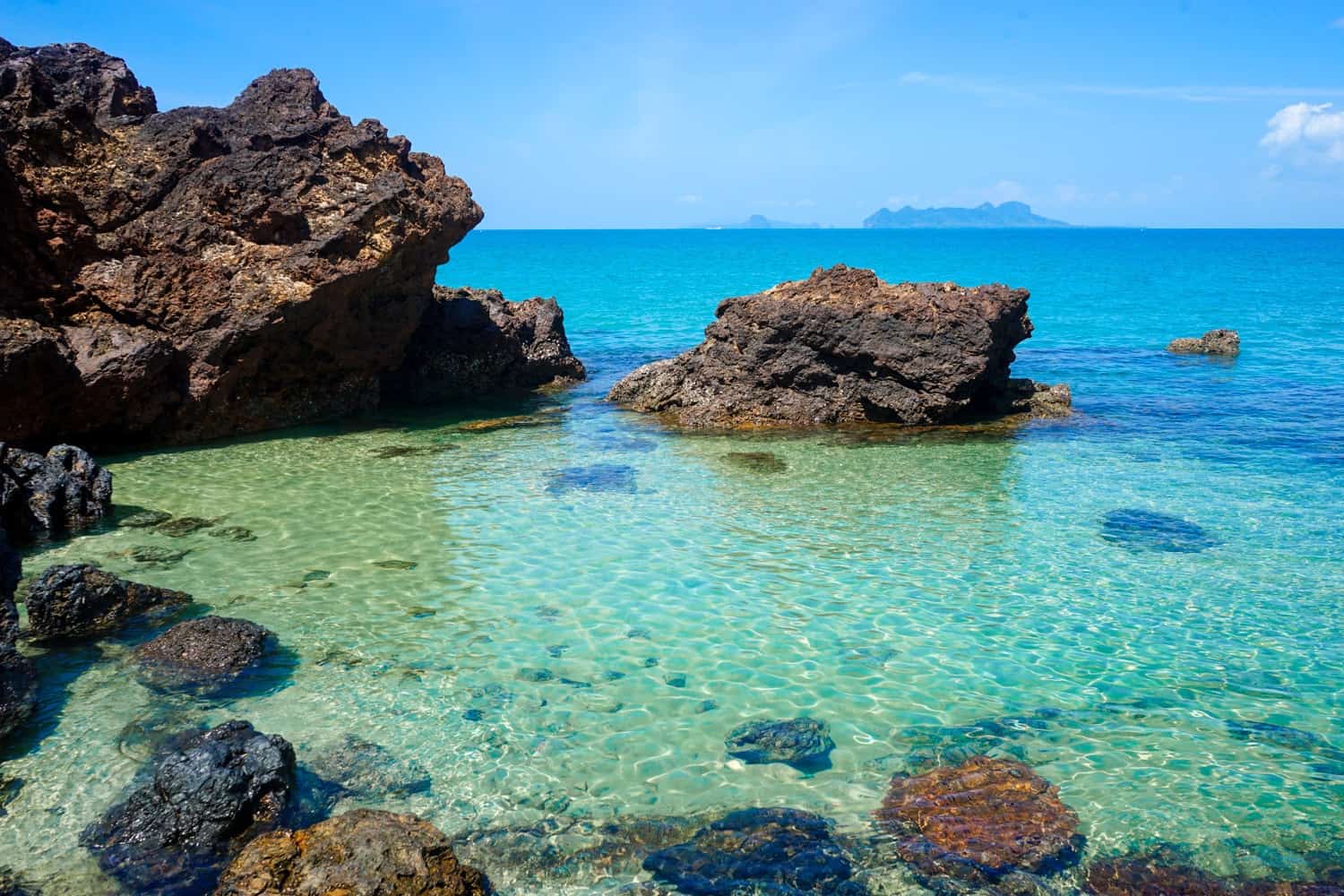 Lowlights of the Month
That pool in Phuket sucked: I made all that effort to get to Phuket in time and it was kind of a bust.
This was my last day with Dave before we were due to spend a whopping five weeks apart. I booked a place with a pool because I had a vision of us lounging beside it, sipping cocktails, and ordering Penang curries, because can you ever really have too many?
Argh! The pool sucked. All of the four sun loungers were occupied, the water was cold, and there was a huge plastic shade overhead so it ended up being chilly without the sun. After half an hour beside the water, we gave up and spent the rest of the afternoon in our room.
More health woes: Nobody likes to repeatedly hear about somebody's health problems, so I won't bore you with the details.
This month, I was told by my doctor that I could finally be referred to a specialist, but only if I took a month-long course of strong antibiotics first.
Noooooooo!
I was gutted. (lol, didn't even mean to pun)
Incidents of the Month
I thought I was going to die: Okay, so I was on my flight from Doha to London, and I happened to peer out of the window in the hopes of spotting an epic view.
Below me, I saw what I assumed was a plane flying several thousand feet below, no big deal. I snapped a photo.
As I sat and watched, I saw it turn and start to head towards us.
And in my anxiety-prone mind I convinced myself that it was a missile. Guys, I have been traumatised by MH17 — the flight that was shot down over Ukraine, and I whole-heartedly believe it was one of the worst ways to die. Especially because I read an article about how most of the passengers would have been conscious and alive as they plummeted down to earth. SHUDDER!!!!!
So anyway, my crazyass brain convinced myself that it was a missile and it was coming to take our plane down. I whimpered. I slammed my laptop shut and stared around the cabin with crazy eyes. I thought about how sad I was to be dying. I thought about whether to tell someone from the cabin crew that we were about to be killed and maybe they should tell the pilot or something.
Yeah, I'm a dumbass.
It took about 10 minutes for me to calm down and realise that everything was going to be fine.
And it was.
As it always is.
My Next Steps
Yep, no big surprises here. After my trip to Thailand, I'm going to be all about knuckling down, getting some much-needed work done, and trying to heal my failing body.
I'm most likely going to be hanging out in Bristol until May to give myself the best chance of recovery, and then I'm thinking about heading to Brazil or Senegal for my next international trip. But I'll save talking about that for when I've booked the flights.
Dave and I have a car now! Actually, my sister got a new car and because her old one was so slow and beaten up, offered it to us for free! We couldn't turn down an offer like that. Even if it does have a 1 litre engine.
Now that we've got four wheels, we'll be using them to explore the surrounding countryside. I fully plan on heading to the Cotswolds every Sunday to find a cosy pub for a weekly roast, and hiking is going to be so much easier now we don't have to worry about public transport logistics.
So, yeah! Not a particularly exciting month coming up, but you never know: maybe something unexpected and magical will happen.
Ooh! Actually. Brexit is supposed to finally happen in March — the exact opposite of something magical. Maybe I'll stockpile some food or something? It's probably best not to be travelling at this time, because who knows what will happen to travel if we leave without a deal?
How was your February?