I kicked off February on a plane to Swaziland.
I knew very little about the place when I booked my flight, but just a small amount of research had me convinced I should visit. Mostly after I discovered Swaziland has one of the highest numbers of people struck by lightning per capita in the world. Yes, I realise that's a weird reason to want to visit a place, but I'm a weird person with weird reasons, and I'm certain you already knew that.
I touched down in Manzini to one of the warmest welcomes of my travels. A woman stood in the arrivals hall with my name held up in enormous letters, airport employees guided me out to my minivan transfer to Mbabane to ensure I wouldn't get lost, and every person I ran into welcomed me to their country. My guesthouse owner thanked me for visiting; on the streets of Mbabane, strangers welcomed me to their city.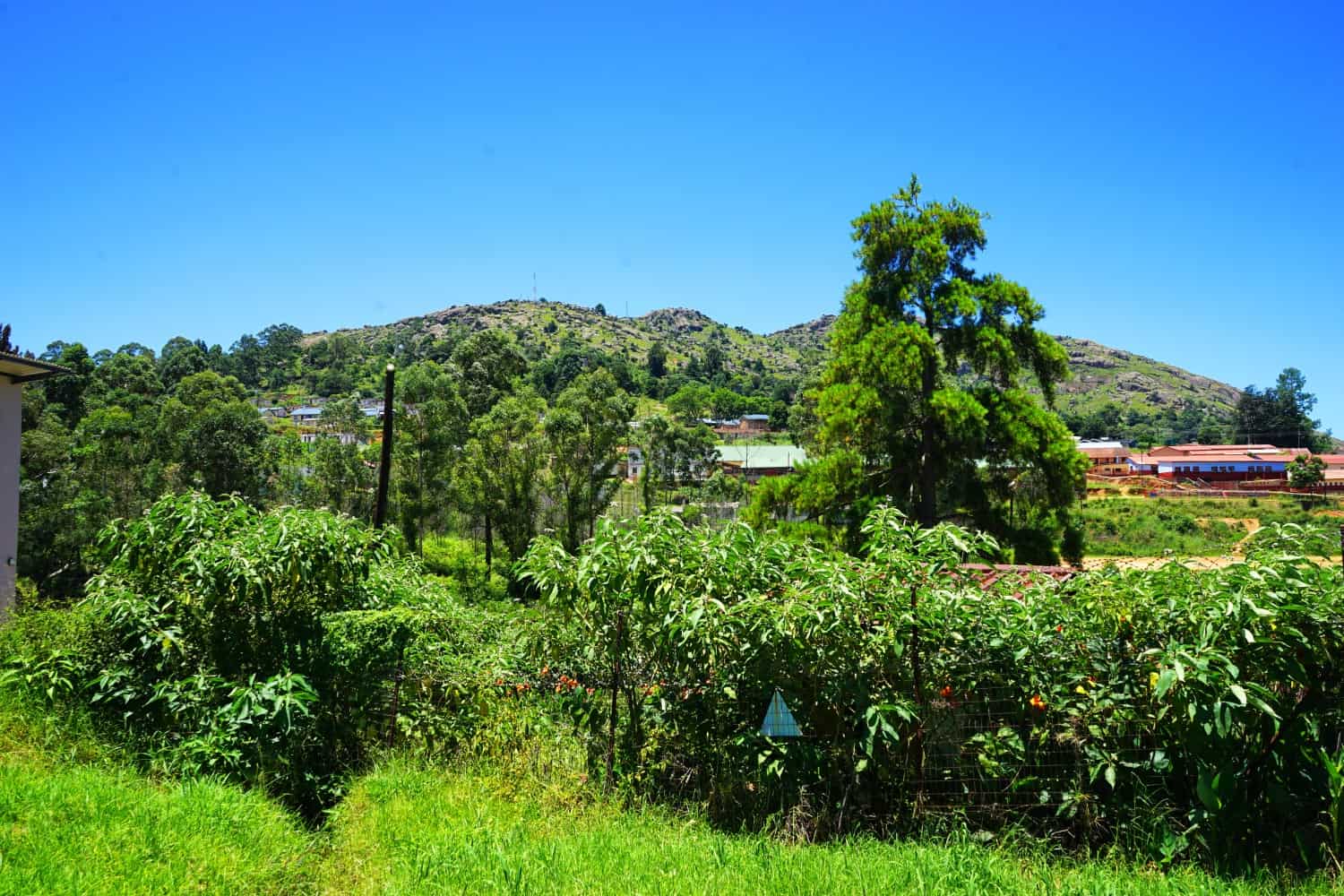 I couldn't believe the difference between Mozambique and Swaziland.
In Maputo, I'd scurried around while constantly on edge, but in Mbabane, I felt safe and happy when exploring as a lone woman. My feelings were confirmed by my tour guide as we drove out to Hlane National Park — he mentioned that Swaziland was extremely safe for travellers and I wholeheartedly agreed.
I had just three days in the country, but given how small it is, I didn't feel as though I was skipping over much of it. I spent my first day exploring every single street in Mbabane (it's the smallest capital city I've ever been to!), then travelled to Hlane National Park for my second.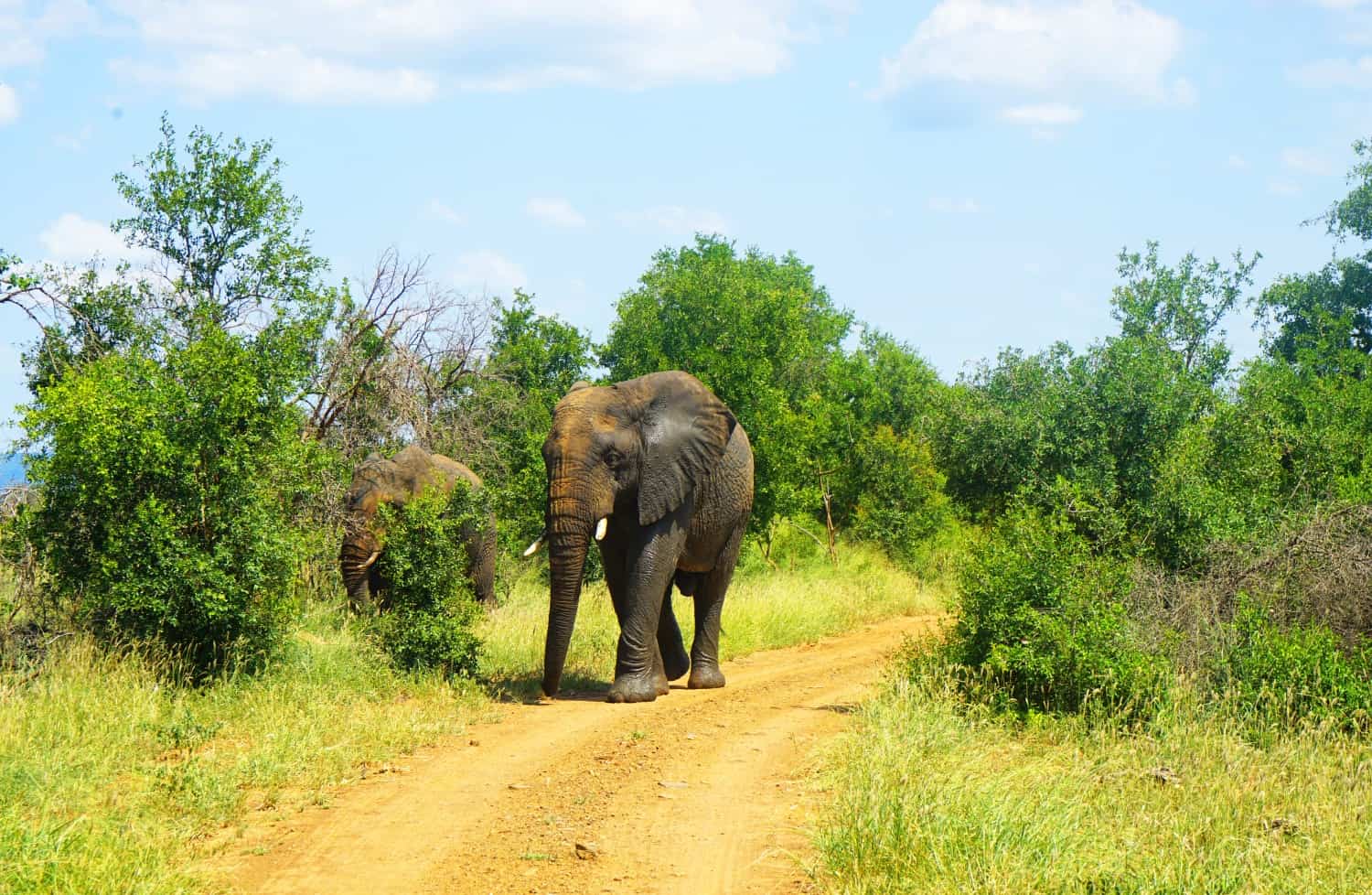 I couldn't believe it when I arrived and learned I was the only person who was up for a game drive that day.
I clambered up into the safari truck, introduced myself to my guide, and then we were off! Having what ended up being a surprise private game drive was an incredible experience, and I loved having control over which animals we went in search of ("all the giraffes!") and how long we spent watching them.
On the drive, I got to slide out of the jeep and wander alongside giraffes; was charged at by an angry elephant; spotted a white rhino napping beside a waterhole; watched a hippo splash water over a teeny tiny bird; and chased zebras down a dirt track. We crammed so much into my two hours in the park, and I got to do it all on my own, which made it all the more magical.
If you're in this part of the world and weighing up visiting Swaziland, you should totally go for it. I loved it so much more than I was expecting to.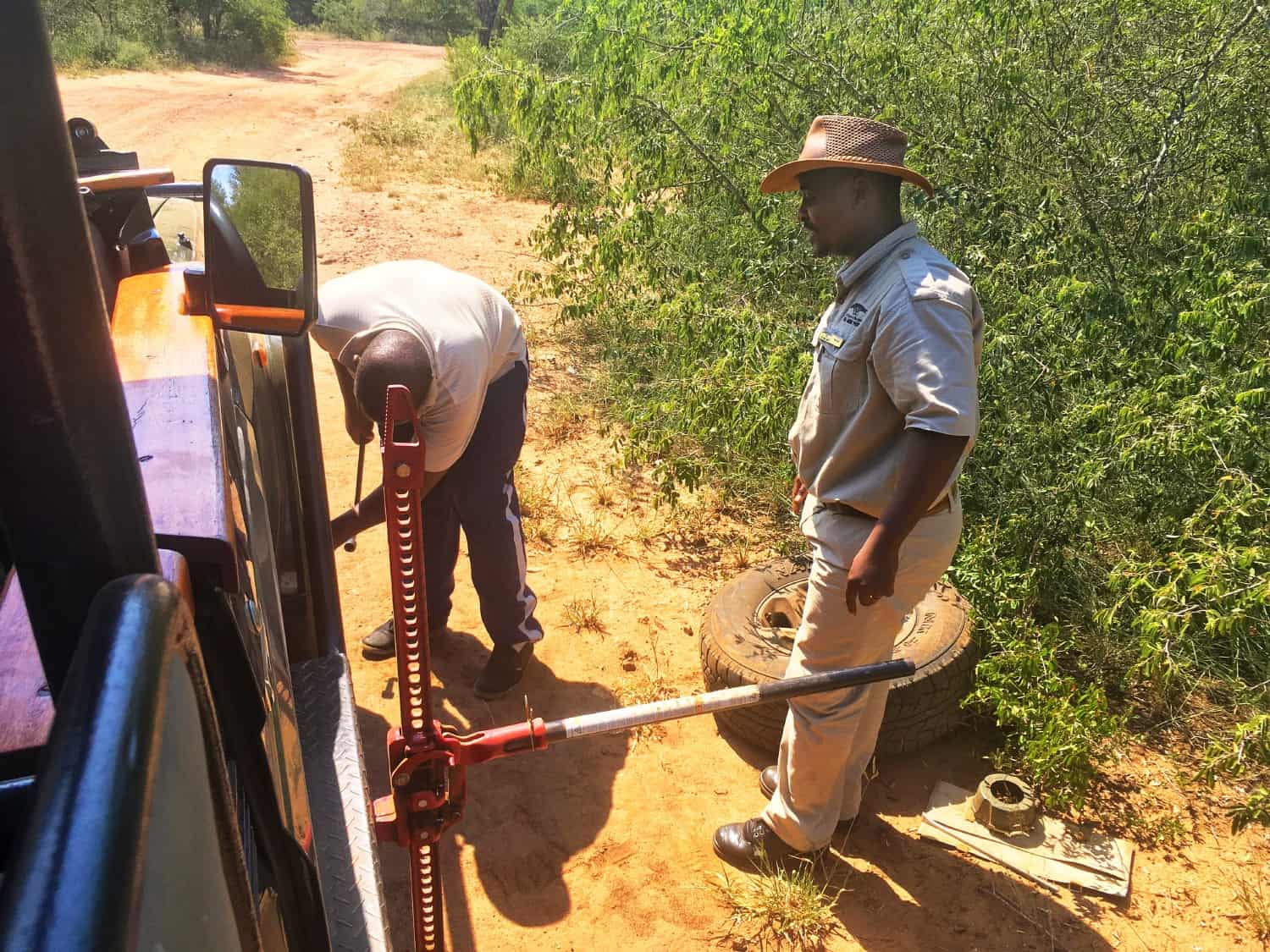 From Swaziland, I bounced over to Cape Town and reunited with Dave after two long weeks apart.
And man, I fell hard for this city.
I'm so happy we decided to spend a full ten days in Cape Town rather than trying to cram in as much travel as possible around South Africa. As we soon discovered, there's so much to do in the city and we barely scratched the surface. I genuinely feel as though we could spend 100 days in the city, do something every day, and still leave with a long list of activities we wished we'd been able to get to.
Oh, and I have to mention how happy I am to have finally scored a work-life balance. In Cape Town, my laptop remained closed and I was all about fully immersing myself into the destination I was in. It meant I was able to do and see so much more than usual and I took full advantage of my newfound freedom.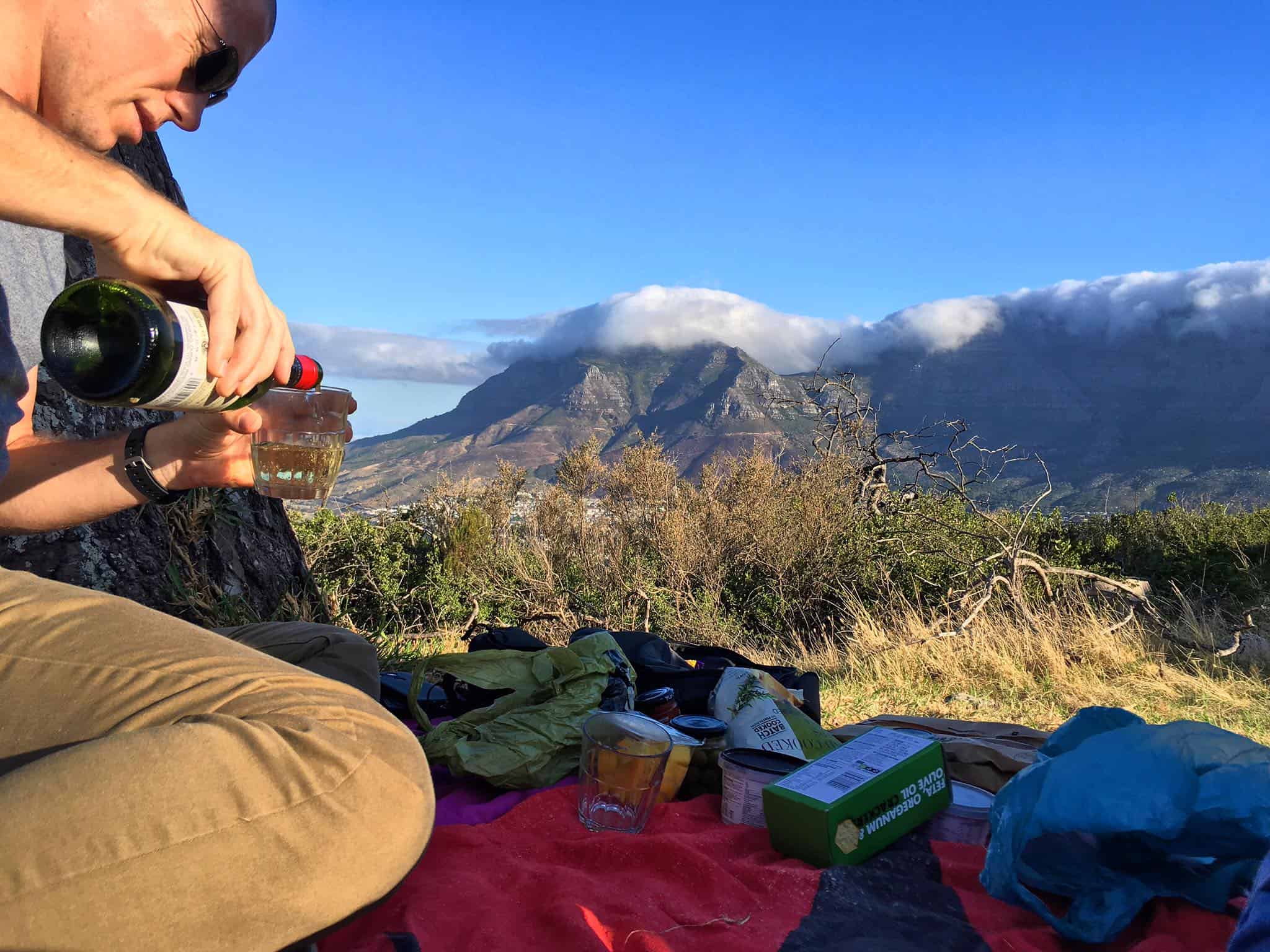 So what did we get up to in Cape Town?
With Hiking Dave as my travel partner, there was no way we'd be able to spend time in a place so close to the mountains and not climb a few of them. The highlight for me was Lions Head, which offered some truly spectacular views over the city, and climbing Table Mountain just about broke me. More on that below.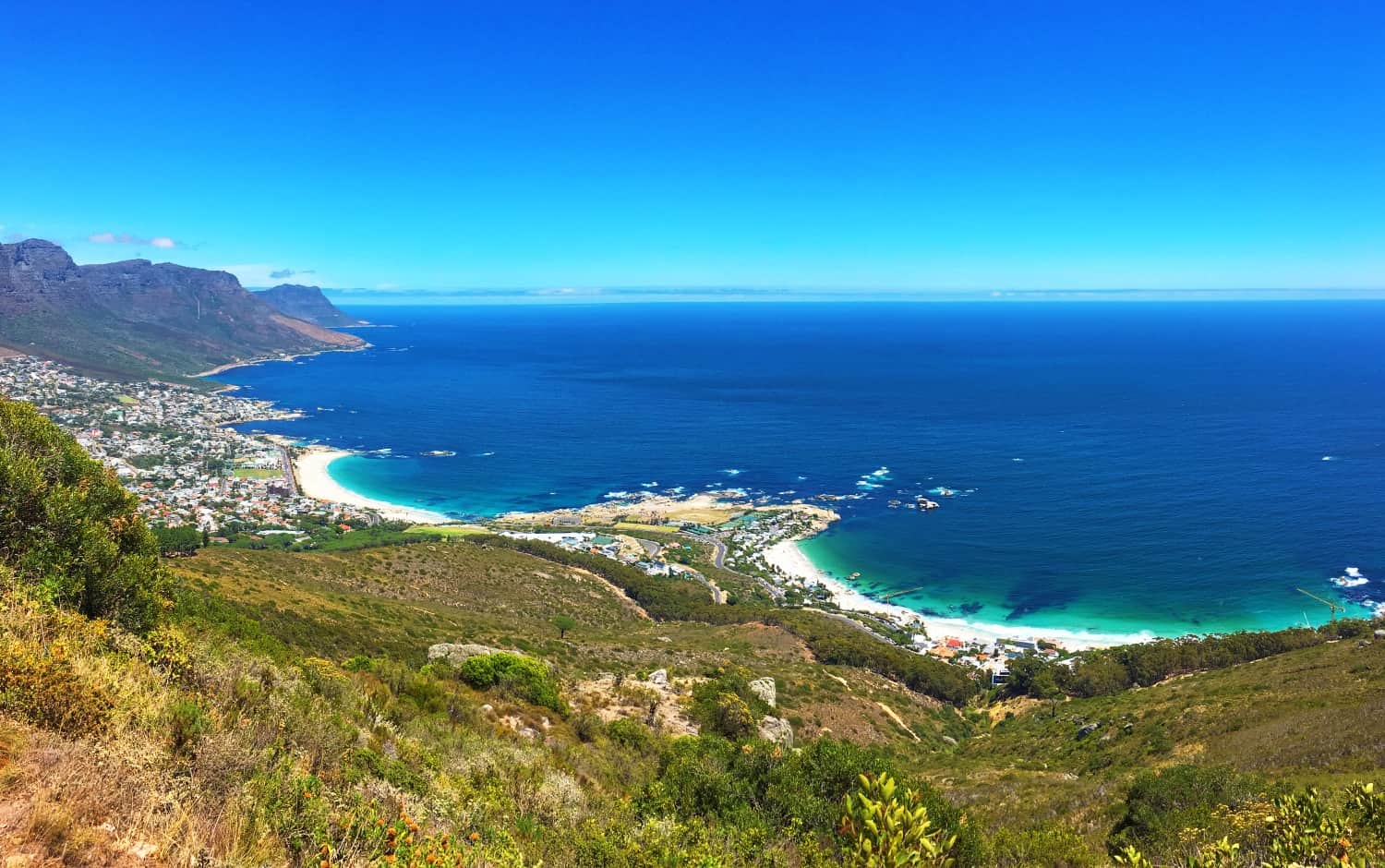 After checking out the beaches from above, I made my way to them on shaky, overworked legs, and was delighted to discover they were just as beautiful from ground level. At Camps Bay, I had some of the best octopus of my life, but it was Boulders Beach that stole the show for me.
Because surely getting to swim with African penguins beats every other beach experience in the world?
And aside from that, we ate, and ate, and ate. We crammed in some hangouts with some of my travel blogging favourites: a concert at Kirstenbosch Gardens with Simon and Erin of Never Ending Voyage, and meals, cocktails, and market wanderings with Toni of Reclaiming Your Future. We ate some more. We wandered around colourful Bo Kaap. We drank all the wine. We spoke about how if we were still nomadic, we'd totally be settling down for a three month stay in the city. Maybe one day in the future, we will.
Cape Town: I love you and I can't wait to return.

It was roughly an hour after I remarked to Dave that our time in South Africa had been one of my few incident-free trips when I discovered I had accidentally cancelled my flight back to Portugal.
Yeah.
It turns out that if you skip your outbound leg of a round-trip ticket, your return flight is automatically cancelled. Cue me panicking I was going to have to spend a ton of money to get out of Cape Town.
Fortunately, the price of the flight didn't end up being quite so painful, but me accidentally buying it for the wrong day was like sticking toothpicks under my toenails and kicking a wall.
There were a couple of upsides to having to unexpectedly buy a new flight to Lisbon: I got to fly with Emirates instead of Angolan Airlines, and I got to spend my layover in Dubai rather than Luanda. I'd never been to Dubai before, but when I discovered I could stopover there for no extra cost, I gave myself 24 hours to explore.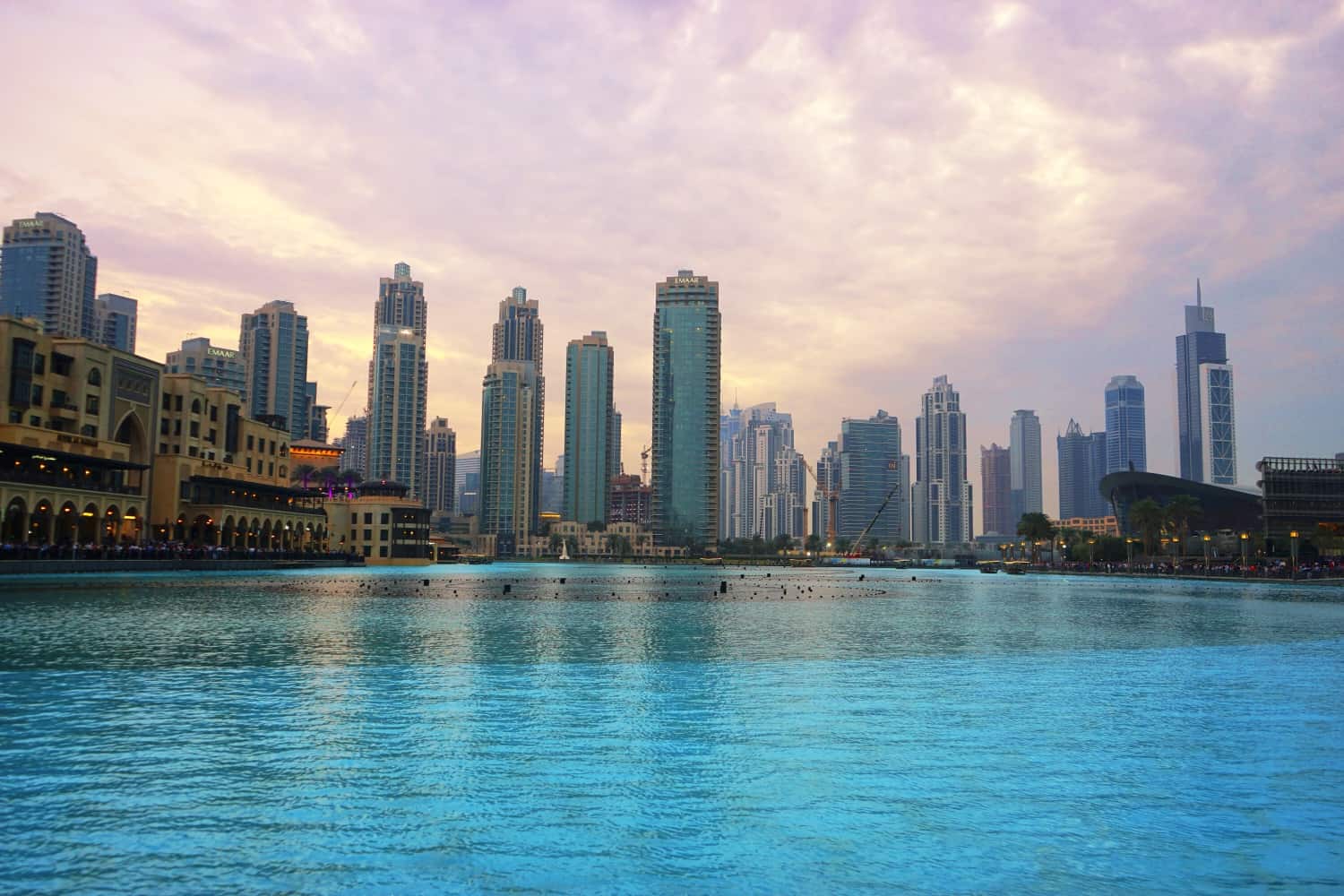 And then I was in Dubai and heading outside of the city.
I can't get enough of deserts, so I knew I couldn't visit the UAE and not check out the sand. And while the weather sucked and I got motion sickness while dune bashing, it was totally worth it to get to feel totally insignificant. Is that me being weird again?
Back in the city, I ventured into Old Dubai to explore some of the souks and mosques, then grabbed a taxi into the glitzy downtown area to take a trip to the top of the Burj Khalifa. It was the perfect way to see several different sides to Dubai and although it was exhausting to have to do it after an overnight flight, I think I rocked my layover.
And that was my month!
Countries Visited: 4
Portugal, South Africa, Swaziland, United Arab Emirates.
Places Visited: 8
Cape Town, Dubai, Hlane National Park, Lisbon, Manzini, Mbabane, Johannesburg, Simon's Town.
Distance Travelled: 4290 miles
Number of Flights: 6
Number of Trains: 2
Number of Buses: 2
Highlights of the Month:
Paddling with penguins in Cape Town: This was one of the coolest travel experiences I've ever had! I loved spending an afternoon being surrounded by penguins, and while the water was too cold to paddle much beyond my ankles, getting to watch from afar was just as amazing. Even better: it's super easy to visit on a budget. Just hop on a train down to Simon's Town and you'll only need to pay a couple of dollars for the round trip journey! Yay, penguins!
Picnics in Cape Town: I couldn't get enough of Cape Town's picnic culture, and I loved every single one. My favourite was spending Valentine's Day with my love at Cape Point Vineyards, but heading up to Signal Hill at sunset with a bag full of supplies came in at a close second. Two of the most romantic moments of my life!
Rocking my first game drive: I'd always assumed that a safari in Africa would have been the highlight of my life, but while this wasn't the case with Hlane National Park, it was easily one of the highlights of my month. After all, how could getting to see so many kickass animals in the wild not be right at the top of my list? When you throw having a private tour of the park into the mix, I couldn't have been happier.
Lowlights of the Month:
Struck down by exhaustion before my Hlane tour: Argh! My situational insomnia reared its sleepless head again! I have this weird… thing, where if I have to set an alarm for the morning, I can't sleep the night before. It's frustrating as hell and made for an exhausting trip out to Hlane National Park. I hated feeling so groggy on the tour, especially as I had such a lovely tour guide and so many questions I wanted to ask him. While I managed to battle through the tiredness and have an amazing experience, I wish I'd been able to be more alert.
Hiking Table Mountain on the hottest day of the year: Hiking Table Mountain on any day of the year is hard. Hiking it on a 36 degree day? On a 36 degree day when your idiot Uber driver dropped you off two kilometres from the start? Let's just say the entire hike is uphill and there's essentially no shade. Damn. I'm glad I persevered and made it all the way to the top, but man, it was so much tougher than I'd expected. Towards the end, I swear I wasn't able to take more than five steps without pausing for a break.
Screwing up my return flight to Lisbon: I wrote about this in depth here, but I still can't believe I didn't know that missing your outbound flight automatically cancels your return. I also can't believe I only realised this less than 24 hours before my flight back to Lisbon. And I also, also can't believe I then booked a replacement flight for the wrong. freaking. day.
Fortunately, it all worked out in the end, and I got to check out a new city on my layover, but um, yeah, I definitely would have preferred to not have to pay for that flight.
My Next Steps
After just a week in Lisbon, I'm setting off on a mega road trip around Namibia! On the agenda is sleeping alongside hippos in Okahandja; chasing animals in Etosha National Park; a visit to Africa's version of Monument Valley; a oyster-and-seal-filled adventure in Walvis Bay; sand dune climbing at sunrise in Sossusvlei; ghost town exploring in Kolmanskop; and so. much. more!
I've been posting these summaries from the very first month of my travels! You can check out the previous month's summary here or head on over to the monthly summary page to follow along from the very beginning.