What began in 1858 as a simple mining camp has grown to become one of the most popular cities in America. Modern-day Denver is a very walkable city, featuring a large outdoor community that makes the most of the city's envious weather, epic scenery and nearby adventures. With 300 days of sunshine and bright blue skies, travelers also enjoy endless views of the intimidating yet beautiful Rocky Mountains.

Winter action around Denver is well-known, but the local community has developed an envious amount of local attractions, breweries and street art that make sticking around town well worth it.
Unless you plan on going further afield, you can easily spend your three days in Denver wandering between neighborhoods at a slow pace, seeing each district's personality come to life one by one. That's what this itinerary is all about, so be sure to bring your step counter.
The Best Neighborhoods in Denver
Given the ease of walking around Denver and the solid bus system, you could stay anywhere within the city limits and not have any issues. However, doing so would sell your Denver experience short. There are so many cool neighborhoods in this city and opting to stay outside of them means missing out on what makes Denver so fascinating.
With that in mind, there are two main districts that you should firmly place at the top of your list.
The first is Lower Downtown: Denver's oldest neighborhood, which is packed full of attractions, restaurants, and some of the best nightlife in town. Staying here means being in the heart of it all.
The second is the River North Arts District, which — spoiler alert! — is where you'll going to be spending the majority of your third day in Denver. If you choose to stay here, you'll have an abundance of cute local coffee shops on your doorstep, along with galleries, street art, breweries, and some of the best food in the city. Even better: Downtown Denver is just a few short blocks away.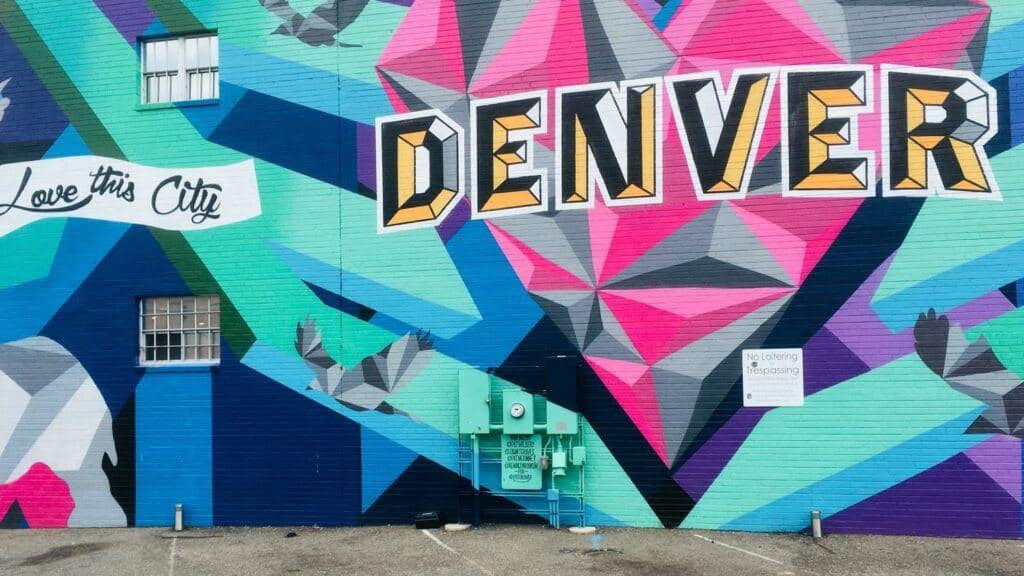 When to Go
With consistently glorious weather, there really isn't a bad time to visit Denver. If it's cold and snowy, then you will have world-class ski resorts to visit and the city's breweries become even more inviting.
In terms of hiking weather, spring and fall are the best times to visit, with temperatures ranging from 55f-75f (13c-24c). So you can enjoy the trails in the Rocky Mountains or riding around town without searing heat or trembling cold.
Summers in Denver are beautiful and, of course, sunny. They bring an average daily high that hovers around 90F (32c) but around 70% of the citi's annual rainfall. Being peak season, the atmosphere goes up a notch, with busy streets and lively eateries, so summer is a bit of give and take.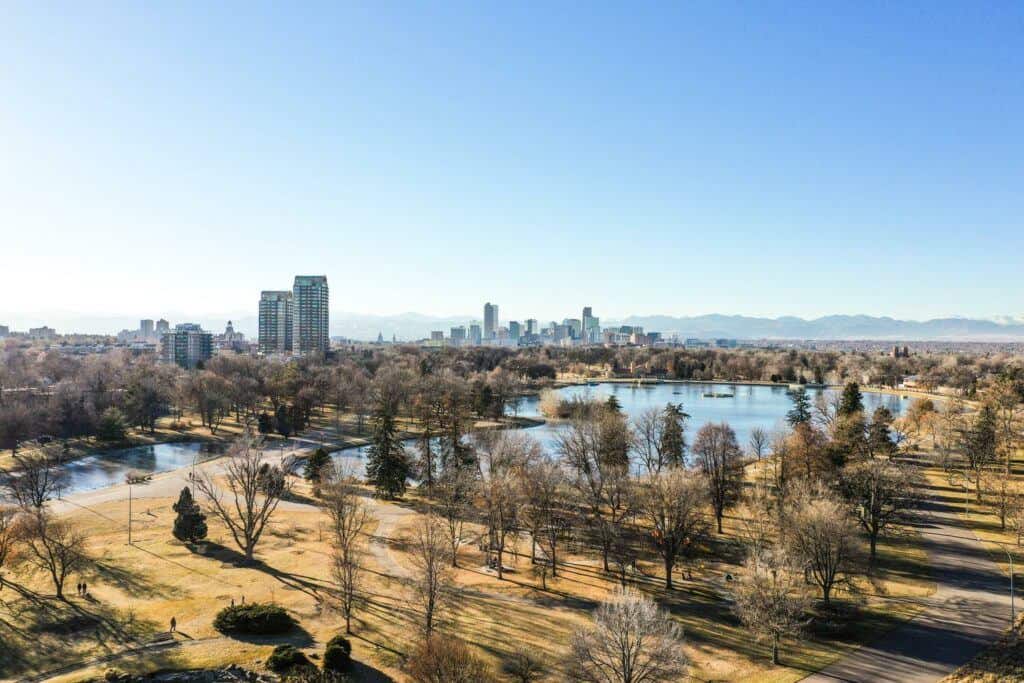 Day 1: Attractions and Music
What to Do
First up on your trip to Denver is a visit to the beautiful City Park. For those who have traveled great distances to get here, this is a great opportunity to stretch your legs and wander through picturesque urban landscapes.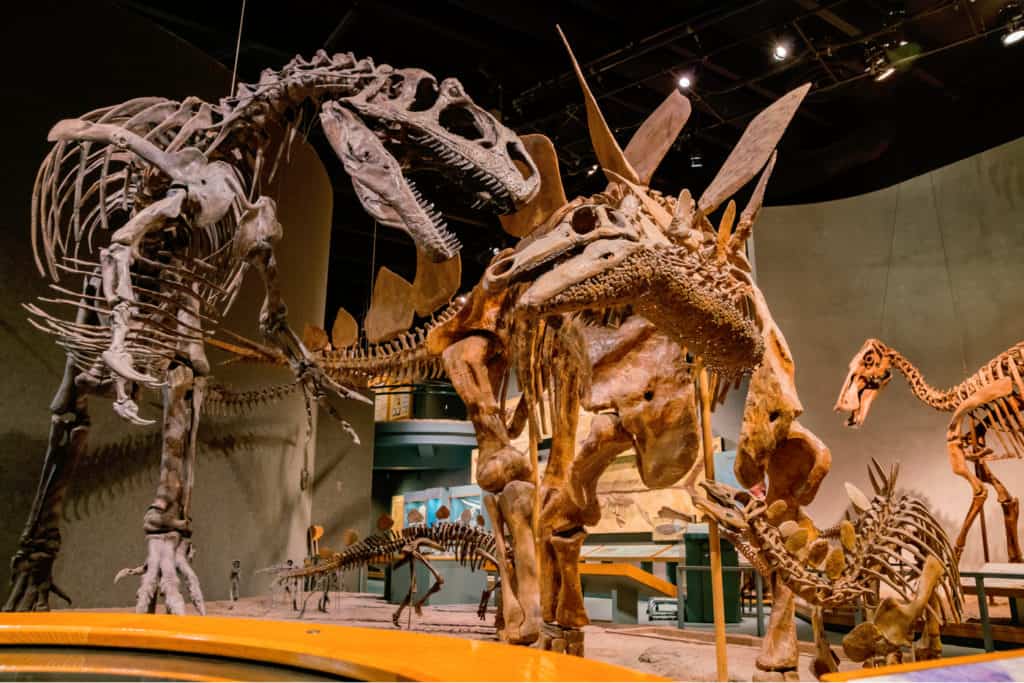 Once you are ready to dive into the fun, head into the Denver Museum of Nature & Science. Great for young and old, you will explore Colorado's ancient connection with dinosaurs, with several full-scale skeletons on display. You will also be able to see one of the largest gold nuggets ever found in the state of Colorado.
There are many rotating exhibits that wonderfully complement the permanent shows. You can explore the museum's website for information on what's on when you're in town.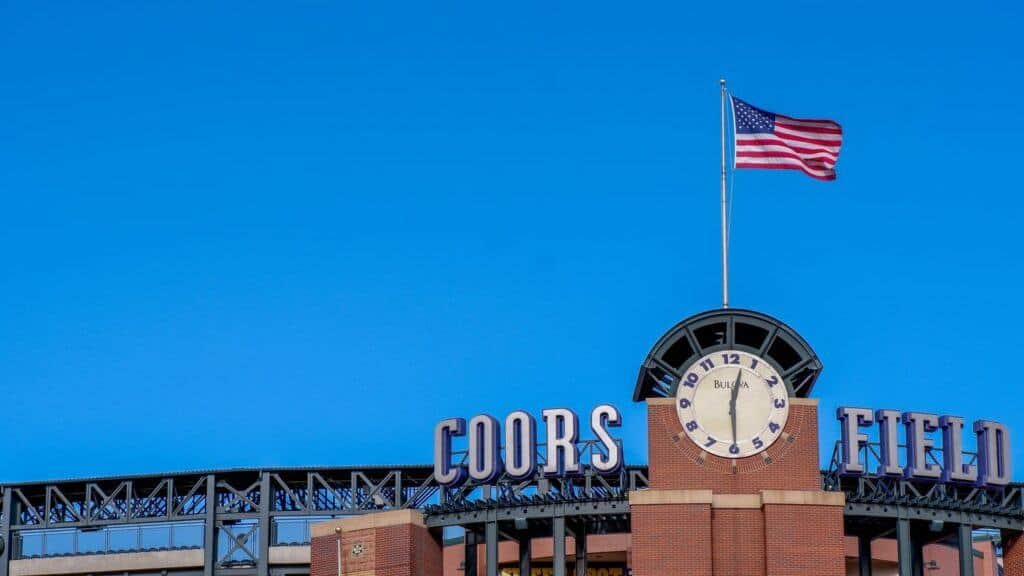 Once you have caught up on Denver's impressive natural history, it's time to explore the location of some of the city's best man-made history. Just three miles (5km) from City Park is Coors Field, the home of the Colorado Rockies.
Coors Field may not have as many tales to tell as stadiums like Fenway, but the views from the first baseline of the Rocky Mountains aren't topped by any stadium in America. Go on a walking tour to learn more about Coors Field and grabbed some behind-the-scenes action. If it is baseball season, stick around for a game or head onto the next step.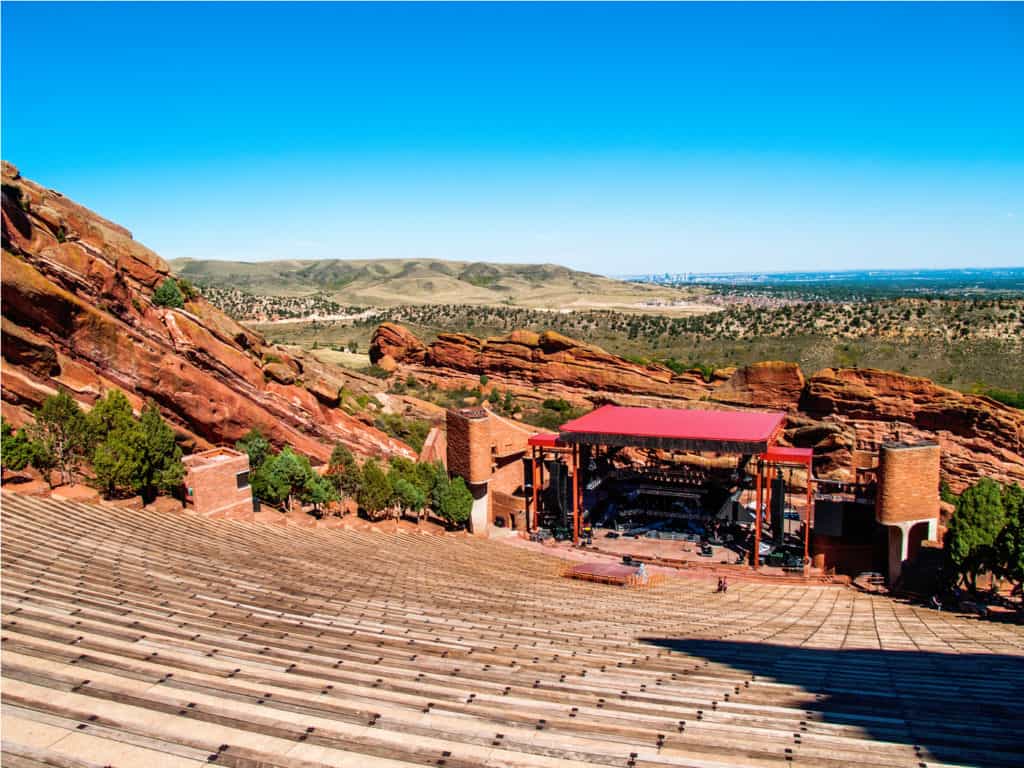 One of the best things to do when visiting Denver is to explore the iconic Red Rocks Park & Amphitheater. Located just 15 miles (24km) from downtown Denver, Red Rocks is revered locally and internationally.
The best way to experience Red Rocks is by taking in a live concert. You can find an up-to-date list of live events on the Red Rocks site. With upstarts and high-end talent setting up shop in the amphitheater each week, you can listen to your favorite tunes while taking in the endless stars that dot the nightly sky.
If there are no acts on during your time in Denver, Red Rocks is still worth exploring, as it is also a city park with stunning surrounds. You will also have the opportunity to explore the Colorado Music Hall of Fame, to learn all about the musicians who hail from the Centennial State.
You can enjoy a shuttle between Denver and Red Rocks, so you don't have to worry about car hire.
What to Eat
Between your trip to City Park and touring Coors Field, be sure to pay a visit to Little Beast Street Food. What awaits is Korean inspired dishes that explode with flavor. While they have moved on from the Korean-infused tacos, you can still devour some mouthwatering sandwiches such as the bulgogi, a soy marinated beef flatbread sandwich with a hint of kimchi. Whatever you order, grab a shot of soju for added effect.
For dinner you are going to want something near Red Rocks ahead of your outdoor concert experience. That is where Red Rocks Beer Garden comes in. With a spacious outdoor patio, you can get into the spirit of the evening while sampling some zesty local beers. The menu is simple but yum, with pizza options, and a huge hummus platter, while a round of fully loaded popcorn is a must for dessert.
Day 2
What to Do
With just one full day to explore all that Denver offers, there is no time to waste. From wherever you are based, make your way to Lower Downtown, aka LoDo. Here you will find the impressive Larimer Square complete with retail stores, bars and restaurants, but it's the repurposed brick warehouses that steal the show. With fairy lights strung across the street, this is a magical place to return to at night when the whole street lights up.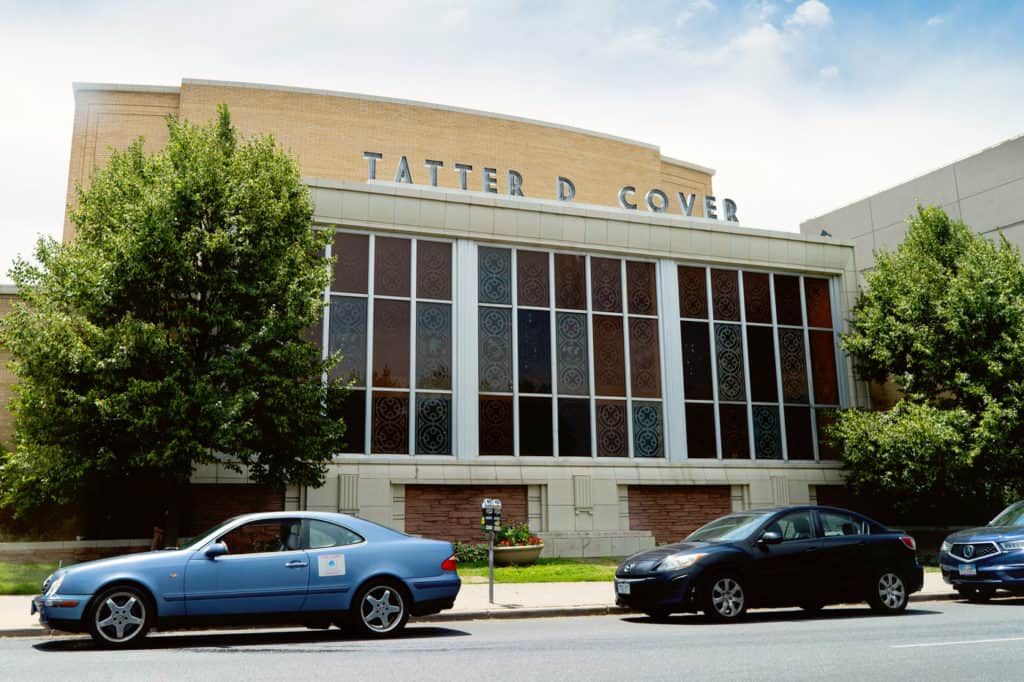 From here you can explore the nearby Tattered Cover, a gigantic bookstore housing all the classics and plenty of epic new reads to indulge in on the way home. After browsing the shelves at the Tattered Cover, jump on the free bus or simply walk to the 16th Street Mall. Beyond the obvious shops, you will find a lively atmosphere featuring street performers and live music providing the downtown core with a pumping beat.
Now that you have woken up and soaked in the early morning sun, it is time to take your day up a notch with a ride on one of Denver's several fun bike paths. Using Denver's strong bike share system — offered through Lyft and Lime — grab a pair of wheels and get adventuring.
If you want to hire a bike for the entire three days in Denver, then check out Wheel Fun Rentals, who also offer quad-cycles perfect for families who want to ride around in just the one 'vehicle'. You can find them At Washington Park, an expansive park featuring a lake. Ask Wheel Fun about the pedal boats they also have to rent.
Ok, back on track. Now that you have a bike, it is time to hit the trails. With Denver having 300 days of sunshine throughout the year, there is hardly a bad time to ride around this beautiful city.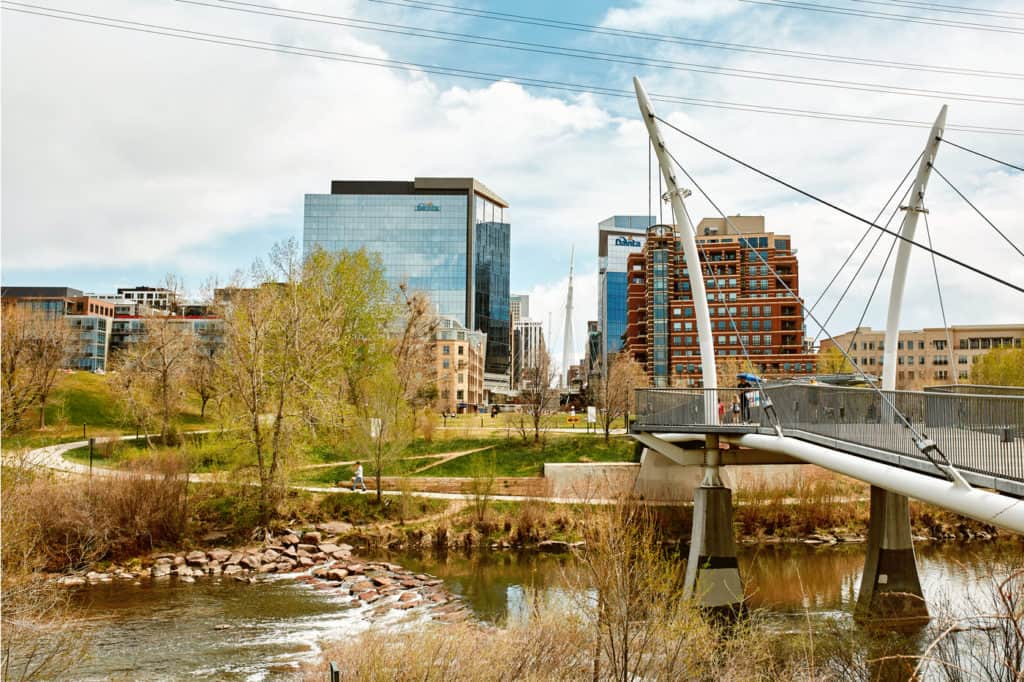 One excellent bike trail is the South Platte River Trail, an 11.5 mile (18.5km) trail that follows the river that splits Denver in half. Begin at the massive REI flagship store that is on the river in Lower Downtown. From you can head north through the River North Art District on your way to the Carpio Sanguinette Park or south towards the Children's Museum of Denver, the Downtown Acquarium and Elitch Gardens. Most cyclers choose to go south and ride by these attractions along with getting a close-up glimpse of Mile High Stadium.
Once you had ridden as far as you desire, return to your starting point at REI and take a dip in the rushing South Platte River at Confluence Park. It can get pretty hot in Denver with the dry air and constant sunshine, and after a big afternoon of riding, treat yourself with a splash. After drying yourself off, head back to your hotel and get ready for an evening on the town.
Denver is a city that continues to grow, particularly on the back on more young people moving in. The city has a quirky vibe, full of people looking to have a good time. Pubs, breweries, cocktail bars and nightclubs pack out on various nights of the week. Each neighborhood has a distinct personality, with the River North being home to an up-and-coming scene full of breweries and unique cocktail bars. Cherry Creek North brings high-end sports bars, late night happy hours and the iconic Cherry Cricket pub.
Denver's best nightlife spot is up for debate with the clubhouse leader always changing throughout the year. However, if you are staying in downtown, then sticking to LoDo is the way to go. Here you will find your typical bars and cocktail lounges but also several popular dance clubs to really get those hips swinging. If you are looking to make friends and hit up the best spots in LoDo then join Denver's best pub crawl.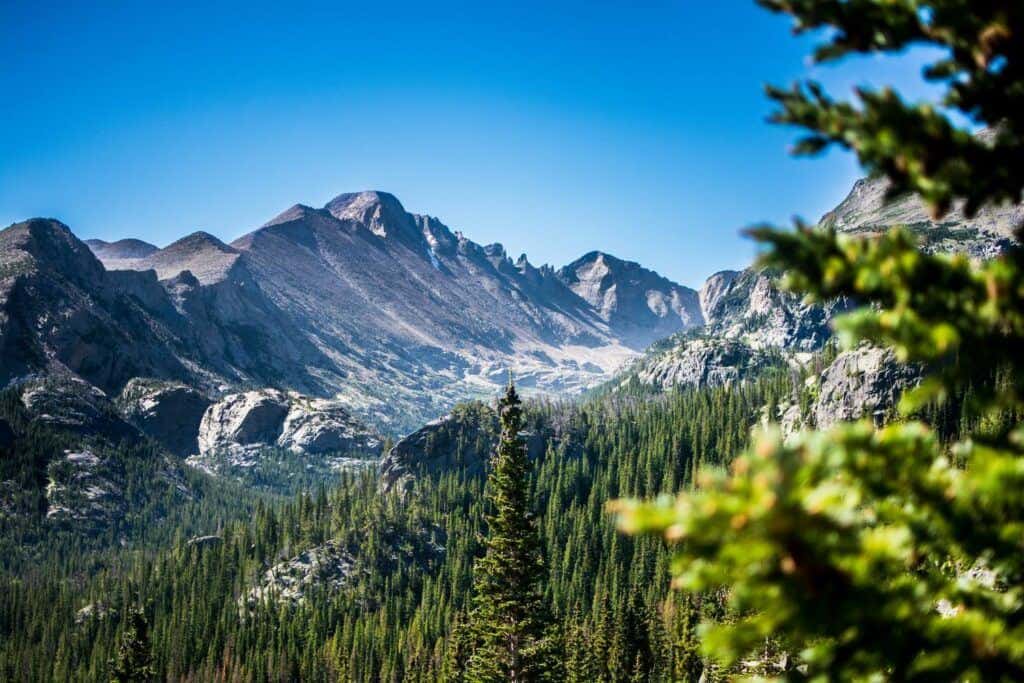 Alternatively
With time to explore Denver further on day 1 and 3, complete the short 90-minute drive to the unforgettable Rocky Mountain National Park.
Placed high on the Continental Divide, there is no park like it in the entire country. There are sixty peaks within the national park that soar above 12,000ft (3650m). One way to experience the sheer magnitude of the Rockies and the epic views that are on offer is to stay in the car and drive the unforgettable Trail Ridge Road.
Spanning 48 miles (77km), this is the highest road in any national park. Keep an eye out for bighorn sheep and elk, and stop at as many overlooks as possible, including Forest Canyon Overlook. Here you will stand at just below 12,000 feet and enjoy panoramic views of Longs Peak, Hayden Gorge and Gorge Lakes.
What to Eat
You may think that starting off your morning in Denver by visiting a train station for breakfast sounds like a terrible idea. But such is Denver, that it's quite the opposite. The historic Union Station is a memorable part of the city's architecture and inside is arguably the best breakfast in all of Denver. At Snooze, you can load up on the specialty pancakes or keep things simple with a classic Eggs Benedict.
For lunch, you can't pass up a chance to eat at Illegal Pete's, a lower downtown institution. Using nothing but talent and responsibly sourced ingredients, this offbeat eatery serves up delicious and dirt cheap Mexican cuisine with some of the best burritos in town. Since you are on vacation, don't be afraid to make use of Illegal Pete's full bar by loading up on Pete's Party Marg or the Illegal Peach.
After a big day of riding or exploring the towering Rocky Mountain National Park, treat yourself with a dinner at the Capitol Grille on Larimer Street. With plenty of cheap eats on this itinerary, spend your saved pennies on a refined setting and mouthwatering steaks. Pair your meal with one of their extensive wine options or order a refreshing craft cocktail.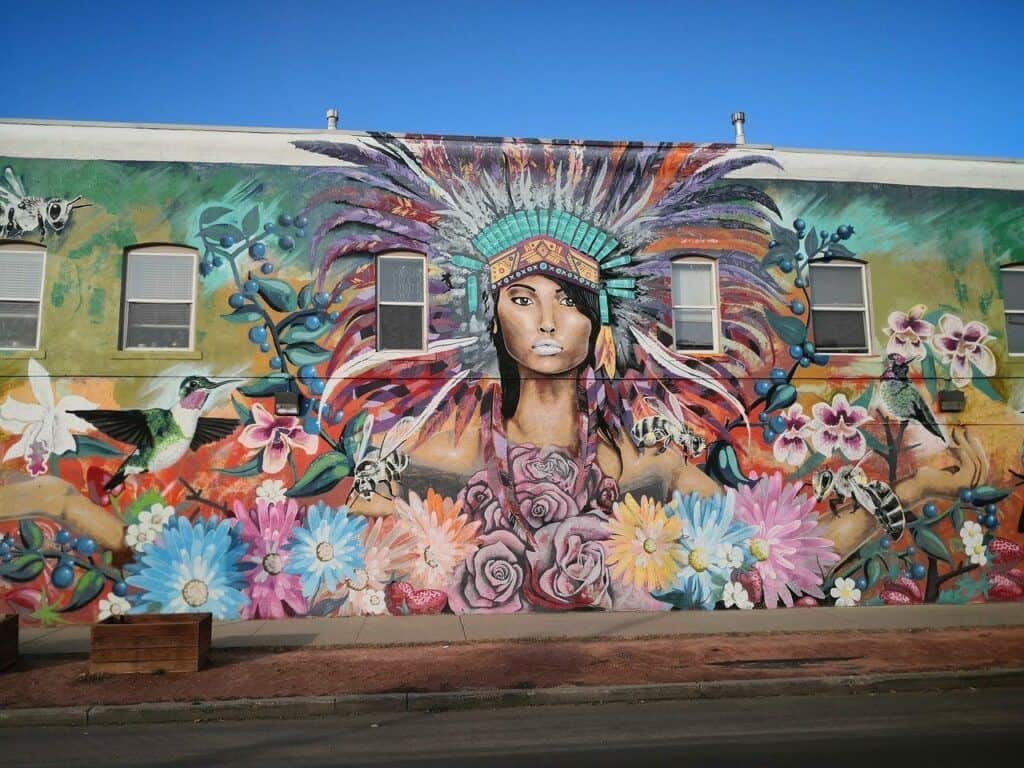 Day 3: RINO
After exploring downtown and hitting up the best attractions in the city, day three is all about exploring the eccentric River North Arts District. One of the coolest neighborhoods in Denver deserves its own section in the itinerary and after an action-packed few days, you can slow things down and appreciate the sights and sounds.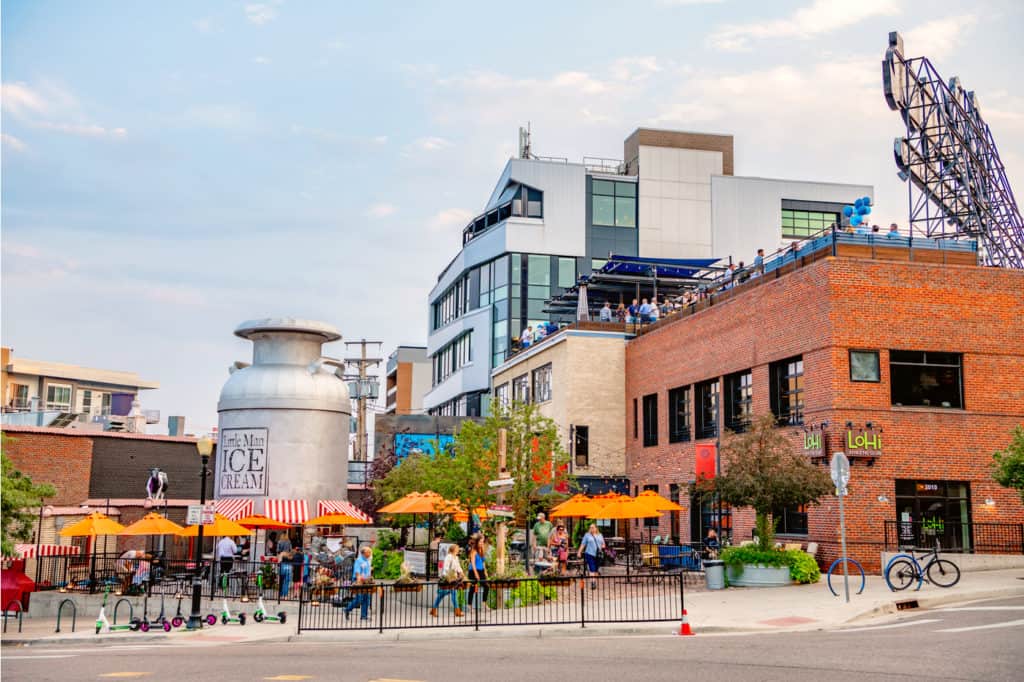 The River North Arts District is essentially an open-air art museum that doesn't cost a dollar to walk through. RiNo is home to an incredible amount of street art and the quality of the murals will have you stopping and pausing throughout the morning.
You could spend multiple hours wandering around the streets, loading up your Insta feed with mural selfies. But you can take things further at Modern Nomad who, aside from selling vintage furniture, rugs and accessories, also hosts workshops throughout the week. Join curious and creative locals and lean into your artsy side.
Keep in mind that on Labor Day each year an event called Crush Walls takes place. Crush is an acronym for Creative Rituals Under Social Harmony, but if you take the word literally, it can also mean the replacement of murals throughout Denver. On one hand, your favorite murals may disappear forever, but on the other, a breath of fresh creativity hits the street arts scene.
Once you've received your full fix of street art, it is time to get a quick energy boost by stopping by Hotbox Roasters. Grab a cup of heart melting coffee if you wish, but the real MVP of Hotbox is their yeasty, glazed donuts, which can take up to 2 hours to make.
Hit Up a Brewery
To end your time in Denver, you need a place where you can toast to an epic vacation. So head to one of River North Arts District's many breweries. We suggest the 10 Barrel Brewing Company, who began in Oregon and now calls Denver home. Within their 10,000 square foot brewpub, you won't just find homegrown pints but also a full-service restaurant for one final mouthwatering meal before hitting the road. With the sun out, head out to their patio and toast to three days well lived.
Other excellent breweries in RiNo include Black Shirt Brewing, known for their live music and unique beers, along with Epic, who deliver on their promise of amazing sours and small-batch brews.
What to Eat
Before exploring all the sites in RiNo enjoy a scrumptious breakfast at the best joint in the district, Port Side. Serving coffee that hits the spot, with excellent and friendly staff slinging delicious cheap eats like the truck stop and vegan oats, you'll be ready to walk all morning.
For those that skip out on a brewery lunch, RiNo has several restaurants with personality and zest that suit the district perfectly. Our tip is Hop Alley. Named after Denver's Chinatown, Hop Alley presents all of your favorite dishes with a modern twist. To keep their dishes fresh and locally sourced, their menu is always changing along with their 'specials' menu, which always features a must-try.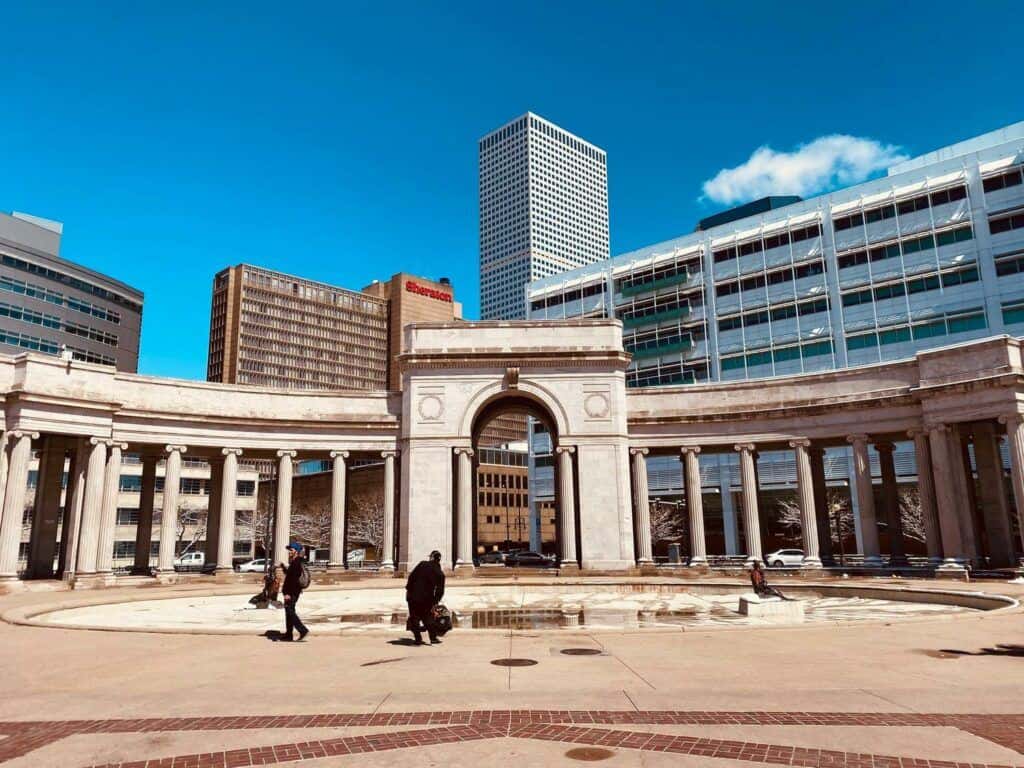 Final Thoughts
With the sheer amount of outdoor activities within two hours of Denver, it can be tempting to leave the urban area and head for the wilderness. But with three days to spend in Denver travelers who focus on exploring the city will be handsomely rewarded.
With lush green parks to stroll in, a valley-like river to dip in and endless breweries to try, each day promises to be a busy one. From morning to night you can sample international cuisine, explore timeless museums and stumble upon eye-popping murals around any corner.
Three days in Denver will look different for everyone, but ticking off the activities on this itinerary will give you a solid foundation to explore even further.