I have such a love for Rwanda.
I first visited this beautiful country while I was living in Tanzania. Back then, like a lot of people, my knowledge of Rwanda was limited to what I had learned about the brutal 1994 genocide in high school. When I came to research my trip, though, I discovered Rwanda has changed so much since then. And while the genocide has left an imprint on the country's history, Rwanda has made a lot of strides. In fact, Rwanda is now one of the safest countries in the world for travellers.
When I first landed in Kigali, it was hard to imagine a genocide had ever taken place in this fantastic city. I was smitten from my first day onwards: with the colours, nature, energy, locals, and even the cleanliness. Did you know that Kigali is Africa's cleanest city?
And not only that, Rwanda has officially banned the use of single-use plastic bags — they did so way back in 2008. Yes, this country is ahead of the rest of world in a lot of respects. (And that's important for you to know that last fact, as you can't bring plastic bags into the country! They'll be confiscated at customs if you try.)
Beyond that incredible environmental milestone, Rwanda shines when it comes to its landscapes, wildlife, fruity coffee, and safety. I travelled across this beautiful country as a solo female traveller and always felt welcomed, comfortable, and at ease. With English, French, and Kinyarwanda spoken as the main languages — and with lots of English spoken everywhere — it was always easy to ask questions and navigate my way around.
Rwanda is a country that has something for everyone, whether you're more into adventure, history, nature, or just laying back and relaxing in a fancy resort. Did you know that Rwanda has beaches, too?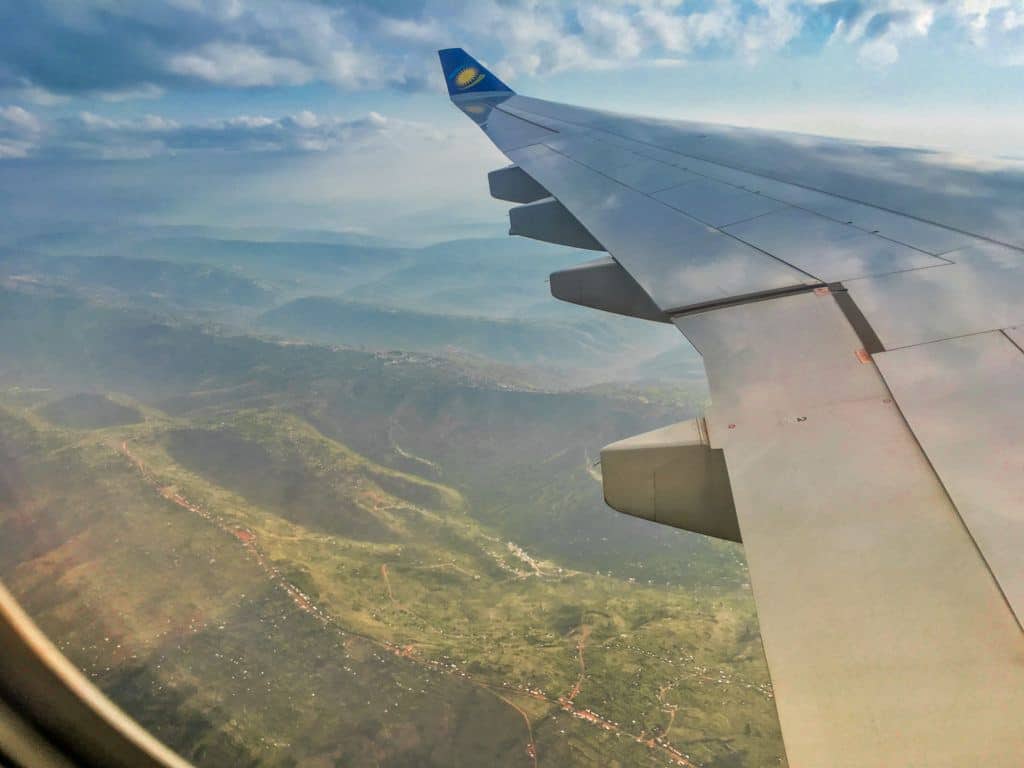 What's Included in this Post
This budget breakdown covers how much I spent on accommodation, transportation, activities, and food while I travelled around the country.
I've not included my flights into and out of Rwanda as this is going to vary significantly based on where you'll be arriving from.
The amounts in this guide are listed in U.S. dollars, simply because the vast majority of my readers are from the U.S. I also included some prices in Rwandan Francs (RWF), as this is the local currency, and you'll use it most often.
Okay — let's get started!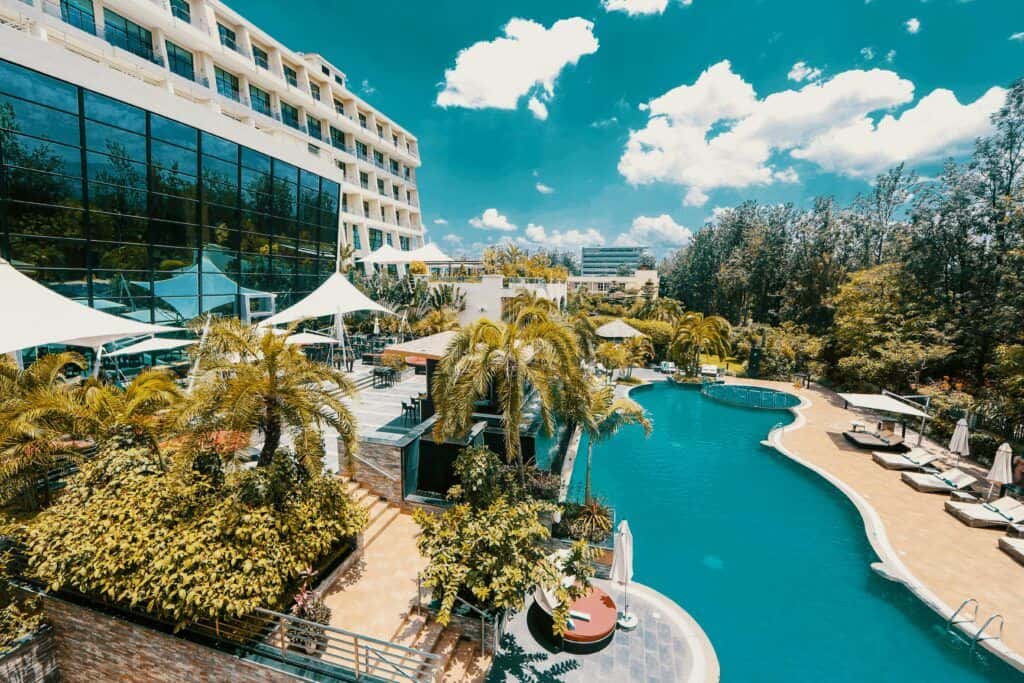 The Cost of Accommodation in Rwanda
When it comes to accommodation in Rwanda, there's plenty of options for all budgets, whether you're making your way across the country on a backpacker budget or on the hunt for some seriously high-end resorts. There's some great value accommodations in Rwanda.
From lakeside paradise resorts to charming B&Bs, the hospitality and service is amazing in Rwanda, so you'll never feel like you're paying too much for the experience.. Most mid-range stays cost anywhere between $50 and $80 per night and more luxury stays can start from $150 a night. On a budget? Hostels do exist in Rwanda, with dorm room starting at $9 a night in Kigali, and budget hotels often coming in at around $30 a night.
Here's a list of my favourite accommodation options in Rwanda:
Kigali: Umusambi B&B ($60 a night): You'll most likely start your trip in Rwanda in the colourful capital of Kigali. And when you do, there's no better place to stay than at my favourite B&B. This place truly offers it all, with lovely rooms, a gorgeous pool, friendly staff, a delicious breakfast, free bikes, and even a car rental service. It's the kind of B&B where you feel right at home from the get-go, and that's all thanks to the staff who greeted me every morning, specifically to give me the best local insights on what you should do and see. I wouldn't consider staying anywhere else in Kigali!
Kibuye: Spa Shallum ($35 a night): Kibuye, a gorgeous town in the west of the country, is a must-visit and one of the most scenic cities in the country! This place is truly stunning, large-in-part due to its location on Lake Kivu which borders Rwanda and the Democratic Republic of the Congo. During your time in Kibuye, Spa Shallum provides a peaceful and comfortable oasis on the coast of Lake Kivu (trust me, you want those views). The rooms are beautifully decorated and equipped with a private bathroom. Plus, they offer fantastic spa services so you can truly get into zen mode. And the staff will help organize a boat trip, hike or bike ride depending on your preferences!
Gisenyi: Kivu Paradis Resort ($98 a night): Gisenyi, located on the northshore of Lake Kivu is another popular beachside town among Rwandans and expats alike. This is an idyllic place to settle into for several nights if you're ready to kick back and relax, especially considering they have a private beach for guests to enjoy. Not only is the view stunning (especially at sunset!), but the food is fresh and the staff are friendly and attentive. Come here for a quiet relaxing beach vacation surrounded by lush greenery.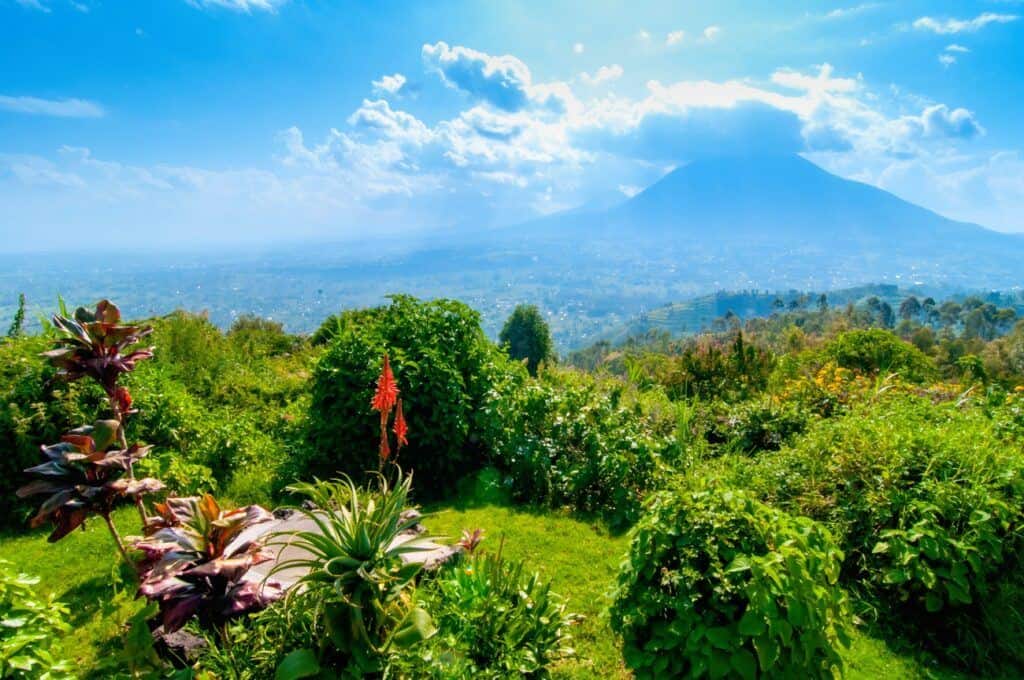 The Cost of Transportation in Rwanda
When it comes to transportation options, for the most part I used moto taxis, especially in a city. Rwanda is a pretty small country, so there's not much domestic flying to be had. You're better off taking a bus to get from place to place, but this is relatively easy, cheap and quick. I found the rounds in Rwanda to be pretty good overall!
Here are the most common forms of transportation in Rwanda:
Moto Taxi — Taking a moto taxi is one of the most popular (and most exciting) ways to get around in Rwanda, especially in a city like Kigali which spans gorgeous hills that leave you feeling speechless at the views across every bend.
While it's a fun way to get around, it's not always the safest. To ensure a smooth ride, either get the number of a driver that your accommodation recommends or if you get one from the road, ensure they have a second helmet. I usually always hailed one from the road or they often congregate in groups around bus stops and street corners. Just make sure you always negotiate a price before you get on.
Rides usually start at around 300 – 1,500 Rwandan francs ($0.31 – $1.53) depending on the distance.
Taxis — Taxis are an easy and safe way to get around in Rwanda, though not the most affordable. Unlike Moto Taxis, it's not as easy to hail one while walking down the street. If you need a taxi, try asking the people at your accommodation to set you up with a driver or provide a few driver numbers. Otherwise, if you're out, there's usually licensed taxi drivers outside popular places like Kimironko Market, Papyrus, Nyabugogo Bus Terminal, Kigali City Tower, and the airport. Even with taxis, ensure you negotiate the fare before you ride. Usually an average taxi drive in the city costs around 15,000 francs ($15.25).
Bus — Once you leave Kigali, the best way to travel is by bus because every major city or town will have a central bus station. The main bus station in Kigali (Nyabugogo Bus Station) links to spots all over the country with affordable buses leaving frequently to various destinations. It may seem a bit hectic when you first get there, but don't let it fool you, this national bus station works like a well-oiled machine.
Head to the bus company ticket offices around the parking lot to buy your tickets the day of your departure. In general, all the bus companies are reliable, but Virunga Express and Volcano Express are two of the best ones. You can find their list of destinations and times right outside their office. But for the most part, busses are leaving pretty frequently. To give you an idea of cost, my 3-hour trip from Kigali to Kibuye cost 2,500 francs ($2.54). Not bad at all!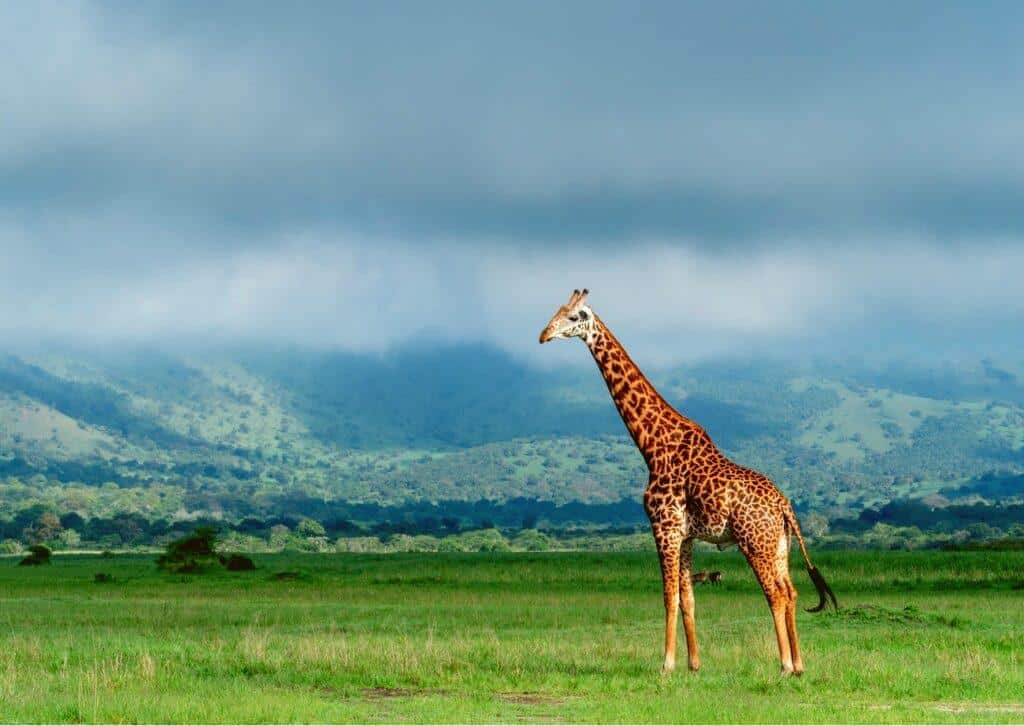 The Cost of Food in Rwanda
Rwanda, and in particular Kigali, is definitely a great place for foodies and coffee affictionados like me. Thanks to its high altitude and tropical climate, Rwanda has some of the best coffee in the world.
You could easily spend a day in Kigali exploring all the cute coffee shops. But if you really want to taste some good coffee and learn about the coffee supply chain from passionate baristas, then hit up Question Coffee. With coffee so good and an atmosphere so chill, you may even find yourself returning (like I did!). You'll likely pay around $3 – $5 for a cup of high-quality coffee or specialty drink here.
When it comes to local cuisine, some of the most popular Rwandan dishes include Umutsima (a dish of cassava and corn), isombe (cassava leaves with eggplant and spinach), mizuzu (fried plantains), potatoes, beans, corn, peas, and fruit.
When eating from local stands or at inexpensive restaurants, an average meal will cost around 2,243 francs ($2.28). So if you decide to eat mostly local fares, you can easily spend around 5,608 francs ($5.70) per day.
If you want to integrate some variety in your meals throughout the day, then there's plenty of mid-range restaurants serving up delicious eats. Some of my favourite restaurants in Kigali were Heaven Restaurant (for a fantastic Sunday brunch) and Pili Pili (great sunset spot). When eating out at a more mid-range or western style cafe, you might expect to spend around 14,000 – 25,000 francs ($15 – $25) per meal.
If you have access to a kitchen during your stays and want to shop at the markets or local grocery stores, then you'll probably average around 14,000 francs ($14) for a bill that includes some protein, fruits, veggies, and whole grains.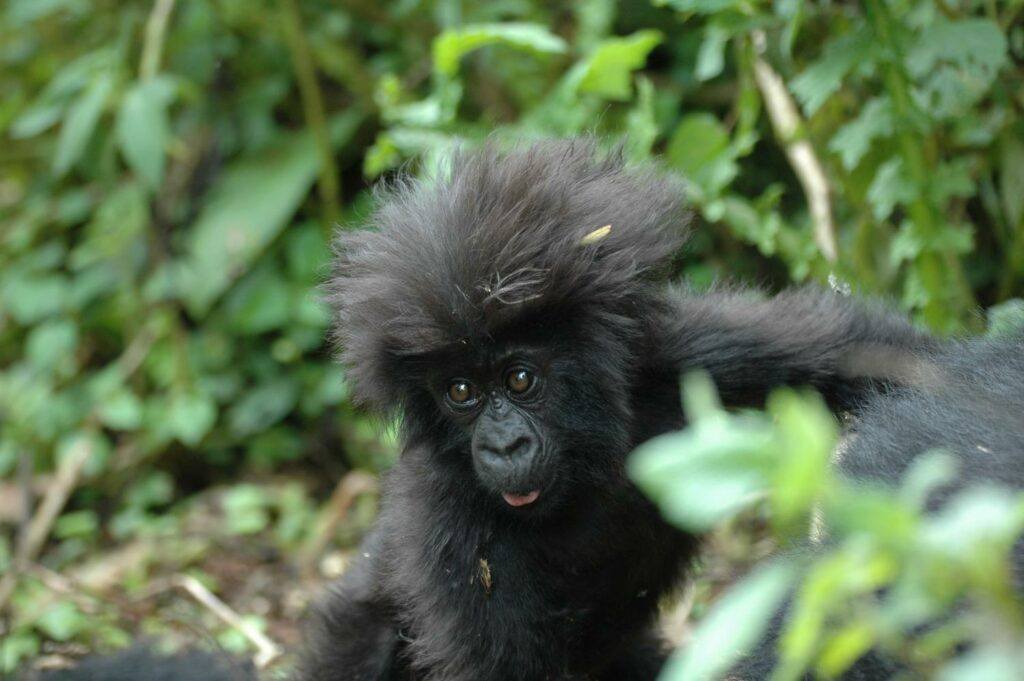 The Cost of Activities and Entrance Fees in Rwanda
The experiences I had in Rwanda were some of the most memorable and most interesting, which is why I recommend Rwanda as a top travel destination to anyone who will hear me.
Obviously, given the history of the Rwandan Genocide that I learnt about in High School, I felt it impotant to go to the Kigali Genocide Memorial. And I must say that this was one of the most intentional, beautiful, and touching memorials I've ever visited. Not only is it the final resting place of more than 250,000 victims, it's also a place of learning as it lays out the detailed and events leading up to, during, and after the genocide during the museum portion. Definitely a must-visit.
Visiting the Nyamirambo Women's Centre was another highlight of my time here. This is a Rwandan NGO that provides education and vocational training to women. They also promote community-based tourism by offering a ton of programs such as cooking classes, walking tours and more. I took a walking tour of Nyamirambo, one of the oldest neighbourhoods in Kigali, and loved every second.
GoKigali was a company I had heard about through a friend, so I decided to take a half-day tour with them. The tour includes a visit to the top of Mt. Kigali for views of the city and countryside, a mural walk, a visit to a neighborhood market, and more. This was definitely another highlight of my time in Rwanda!
Another big activity that people go to Rwanda for is gorilla trekking. While Rwanda's gorilla trekking permit costs $1,500 as a starting point, it's an absolute must-do. Getting up-close to this incredible animals is a once-in-a-lifetime opportunity, and more than worth the splurge.
Here's a breakdown of my favourite attractions in Rwanda and their respective costs:
Kigali Genocide Memorial: FREE, donations encouraged
GoKigali Half Day Tour: $60 per person
Nyamirambo Women's Center Walking Tour: $15.21 per person (15,000 francs)
The Cost of Miscellaneous Expenses in Rwanda
A local SIM card: I don't know about you, but one of my least favourite aspects of arriving in a new country is having to figure out how to get connected. Specifically: buying a local SIM card so that I have data to use while I'm in the country.
There's locating a store that will sell you one, language barriers to deal with, various forms of ID you might need to bring, scams to navigate, and… well, it's a headache.
This year, I started using Airalo, which sells local e-SIM cards for travellers. What that means is that you can buy your SIM card online before you arrive in Rwanda, and then as soon as you land in the country, you can switch on your data and start using it. It's worked flawlessly for me and now, I'll never go back to physical SIM cards. You'll pay $9 for 1 GB of data or $24 for 3 GB for Rwanda and can top-up through the Airalo app.
Travel insurance: If you've read any other posts on Never Ending Footsteps, you'll know that I'm a great believer in travelling with travel insurance. I've seen far too many Go Fund Me campaigns from destitute backpackers that are unexpectedly stranded in a foreign country after a scooter accident/being attacked/breaking a leg with no way of getting home or paying for their healthcare. These costs can quickly land you with a six-figure bill to pay at the end of it.
In short, if you can't afford travel insurance, you can't afford to travel.
Travel insurance will cover you if your flight is cancelled and you need to book a new one, if your luggage gets lost and you need to replace your belongings, if you suddenly get struck down by appendicitis and have to be hospitalised, or discover a family member has died and you need to get home immediately. If you fall seriously ill, your insurance will cover the costs to fly you home to receive medical treatment.
I use SafetyWing as my travel insurance provider, and recommend them for trips to Rwanda. Firstly, they're one of the few companies out there who will actually cover you if you contract COVID-19. On top of that, they provide worldwide coverage, don't require you to have a return ticket, and even allow you to buy coverage after you've left home. If you're on a long-term trip, you can pay monthly instead of up-front, and can cancel at any time. Finally, they're more affordable than the competition, and have a clear, easy-to-understand pricing structure, which is always appreciated.
With SafetyWing, you'll pay $1.50 a day for travel insurance.
How Much Does it Cost to Travel in Rwanda?
It's time to tally up all of my expenses to see my total travel costs!
Accommodation: $60 per day
Transportation: $8 per day
Food: $30 per day
Activities/Entrance Fees: $15 per day
Average amount spent in Rwanda: $113 a day!