My road trip across Namibia was the best travel experience of my life.
But it was also the most expensive trip I've ever taken.
That doesn't mean you shouldn't go.
If you can afford it, you should make every effort you can to get there.
Watching the sunrise over the Namib Desert; lying in the sand dunes gazing up at the Milky Way; pulling over to the side of the road to look at a map, then sitting in awe as a dozen giraffes wander out from behind the trees to surround your car; devouring dozens of the best oysters on the planet; exploring abandoned shipwrecks on the Skeleton Coast; spending hours clambering over mini sand dunes inside houses in an abandoned ghost town; watching giraffes drink from a waterhole from your hotel's infinity pool… I could continue for hours, because I experienced hundreds of magical moments in this country.
Needless to say, it's totally worth the expense to travel there.
Here's how much you can expect to be up for. As always, all prices are in US dollars with the local currency included in brackets afterwards.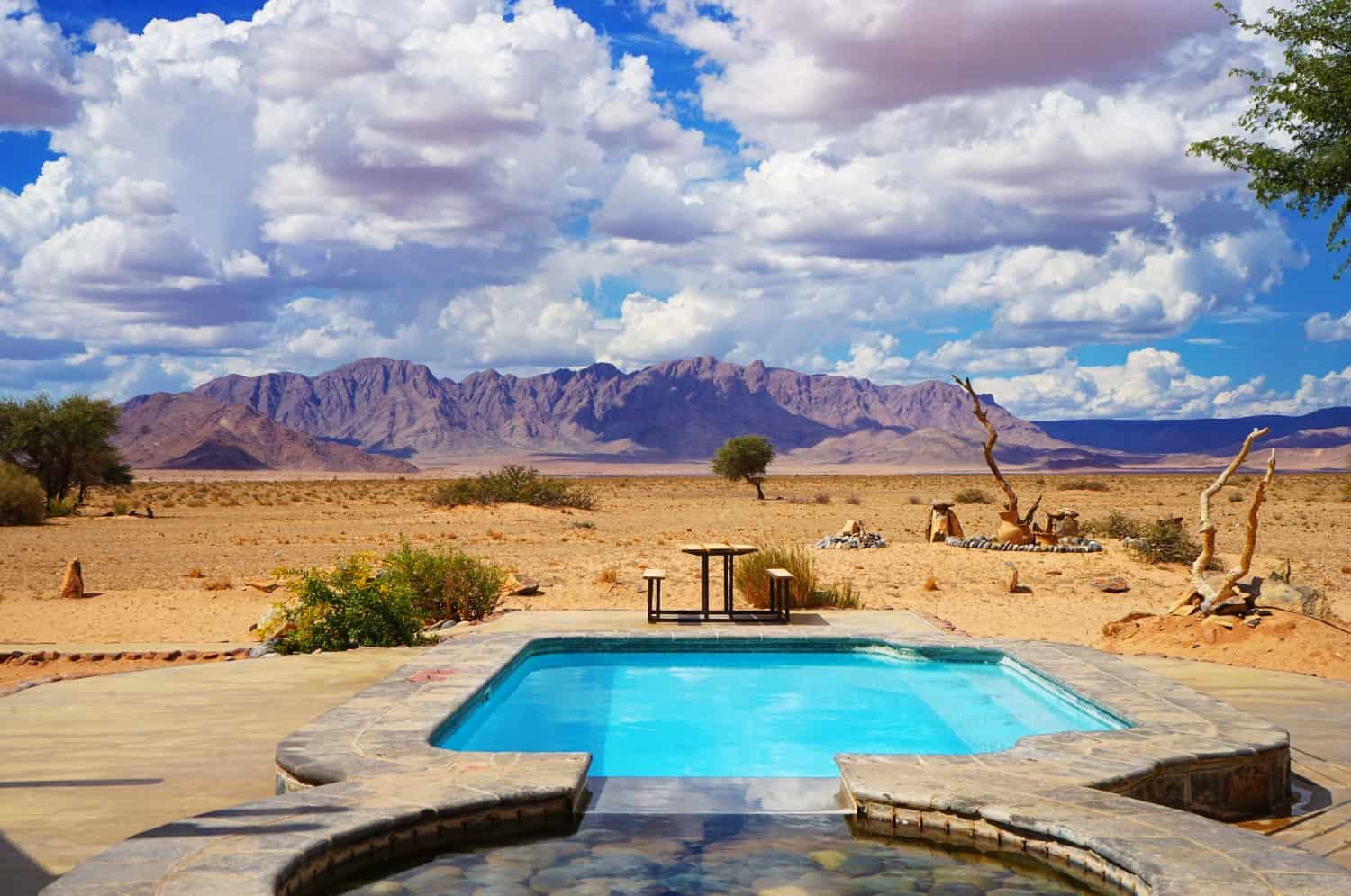 The Cost of Accommodation in Namibia
Accommodation is the most expensive part of Namibia travel because there are basically two options: camping or expensive. If you're not down for carrying camping gear around with you, there are close to no budget options.
You can therefore expect to pay around $100 a night in low season (December – March), and up to double that when the tourists arrive (June – October). The one positive to spending a lot of money on accommodation is that you get what you're paying for: I felt as though we were receiving wonderful value for money, even if it was over our typical budget — it wasn't like we were paying $100 a night to stay in a rundown motel. Instead, I stayed in some of the most beautiful hotels of my life in Namibia, and the accommodation turned out to be just as much a highlight as the landscapes.
Here's where we stayed, in order of when we visited, and for how long, in case you want to recreate my adventure (you should):
Ovita Wildlife Restcamp: $91 (N$1570) per night. We stayed for one night.
We landed in Windhoek, but wanted to stay outside of the city, so Ovita Wildlife Restcamp was a logical place for us to stop. It provided the perfect welcome to Namibia: we were the only people staying the night at the lodge and were at least an hour's drive from the nearest signs of civilisation. This lodge was so peaceful! We had sundowners on a raised terrace overlooking a lake filled with hippos and crocodiles, ate a delicious meal of warthog fillets that was one of the best dinners of our trip, and fell asleep to the sounds of hippos snorting outside our room. I loved it here and would recommend it as an ideal place to stay if you don't want to spend a night in Windhoek.
Halali Camp: $33 (N$440) per night. We stayed for two nights.
If you want to stay within Etosha National Park (and you should), your options are limited to five lodges spread out inside the park. Halali is in the centre and we stayed there first. I have to mention we snagged a bargain on this — they had a special offer on accommodation as it was the lowest of low season and it would have normally been almost $200 a night. The lodge was lovely, and I loved having a jacuzzi in our garden for hot tub times under the stars. The lodge's waterhole attracted black rhinos at night, which was incredible to witness.
Okaukuejo Camp: $153 (N$2020) per night. We stayed for one night.
Okaukuejo is located west of Halali and made for a logical stop for our third night in the park. After spending time in small and quiet Halali, Okaukuejo was a noisy surprise. It was larger, louder, and jam-packed full of tourists. Having said that, our room was nicer than in Halali, there was a swimming pool to cool off in, and there was a cheap burger place to grab lunch from, which was rare in Etosha. Breakfasts and dinners were standard buffet fare, and the staff were wonderful.
Vingerklip Lodge: $103 (N$1780) per night. We stayed for one night.
Vingerklip was my favourite lodge of the entire trip, and the perfect stopover between Etosha and Swakopmund. Set in Namibia's version of Monument Valley, it feels as though you're a thousand miles away from civilisation when you stay here. There were some incredible swimming pools overlooking a waterhole that attracted dozens of giraffes, but the restaurant was the highlight for me. You had to climb up some rickety scaffolding in order to reach the top of a nearby cliff, but eating dinner while overlooking an enormous canyon was a highlight of the entire trip.
Swakopmund: $62 (N$815) per night. We stayed for three nights.
We had some Airbnb credit to burn so opted for an apartment in Swakopmund that ended up being pretty crap. The promised high-speed internet didn't work, the apartment was stiflingly hot, and there was an enormous fan directly outside our window that was so loud it drove me insane. There are dozens of inexpensive hotels in Swakopmund, so I'd recommend staying at one of those instead.
Sesriem Desert Camp: $131 (N$2260) per night. We stayed for one night.
If Vingerklip was my favourite lodge of the trip, Sesriem Desert Lodge comes in at a very, very close second. The photo at the top of this section is Sesriem Desert Camp and if that doesn't meet the definition of oasis, I don't know what does. We were staying in a luxury tent here, and while it was basic, the pool, bar, and views more than made up for it. The dinner buffet was surprisingly great for Namibia.
Betta Camp: $37 (N$640) per night. We stayed for one night.
Considering we picked Betta Camp because it was the cheapest option between Sesriem and Luderitz, I was pleasantly surprised. This was the cleanest room we stayed in in Namibia, the space was surprisingly modern, and I highly recommend it. The owners were lovely, the desert views were badass, and the lodge had an amazing gift shop where I may have spent far too much money on an enormous guinea fowl statue. I seriously recommend staying here if you're going to be passing through.
Kairos B&B: $104 (N$1365) per night. We stayed for one night.
If you want to visit the ghost town of Kolmanskop, you'll most likely stay in nearby Luderitz. Kairos B&B was an affordable and decent hotel on a small peninsula with a nearby flamingo colony. There was A/C, parking spaces, a clean, modern room, and a gorgeous view over the ocean. It was great!
Maltahohe Hotel: $87 (N$1150) per night. We stayed for one night.
I'll be honest with you: there's absolutely nothing to do in Maltahohe, but it's a logical stopping point between Luderitz and Windhoek, and we liked the Maltahohe Hotel a lot. There was a swimming pool, beer garden, and bar/restaurant on site, so we had everything we needed to recover from yet another long drive over gravel roads. No complaints here!
The total cost of accommodation in Namibia was: $1091
The total cost of my share of accommodation expenses in Namibia over two weeks was: $545.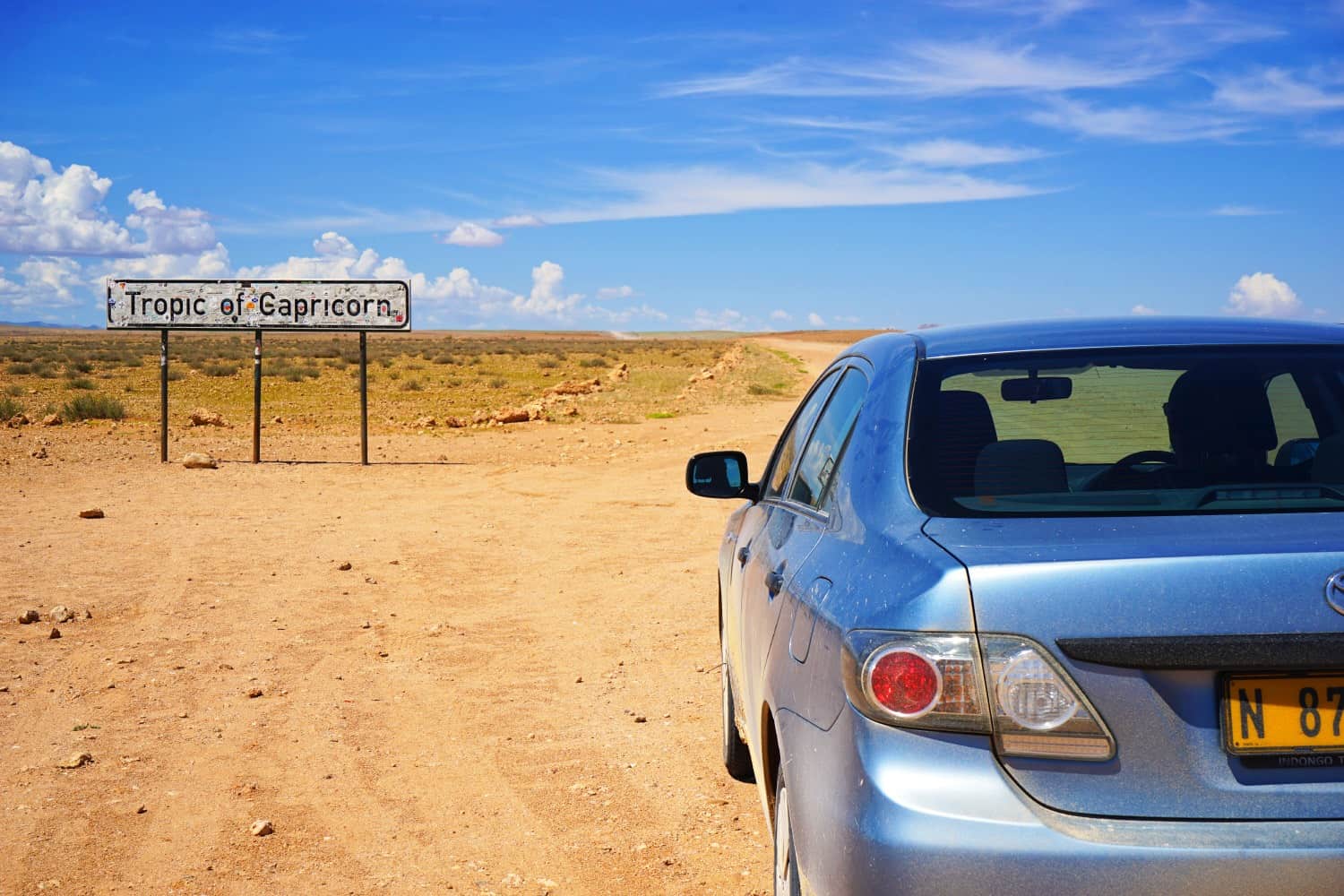 The Cost of Transportation in Namibia
There aren't many ways you can cut down on transportation costs in Namibia. Public transport doesn't really exist in the country, so you'll most likely be hiring a car in order to get around. While there are many guides online insisting you need to hire a 4×4, we opted for a Toyota Corolla and didn't feel as though we needed much more. Some more ground clearance would have potentially prevented part of our car's undercarriage from falling off[!], but we definitely didn't need any additional traction to what we had.
You'll save a lot of money by opting for a smaller car, so if you have experience on gravel roads, don't sweat it and go for the cheaper option. With car insurance, of course!
Car insurance is totally an essential for Namibia, as the country had one of the highest rates of car accidents in the world. It's likely you'll get a flat tyre at some point, and the burnt out wrecks we spotted on the side of the road was a sobering reminder that accidents often happen. We just bought car insurance with the company we booked with and they fully refunded us for the tyre we needed to replace on our trip with no questions asked.
Toyota Corolla hire for 12 days with Rentalcars.com: $416 (N$5480)
12 days of car insurance: $84 (N$1120)
Cost of petrol for 12 days: $228 (N$2492)
Cost of shuttle transfer at Sossusvlei to get to Deadvlei: $11 (N$150)
The total cost of my share of transportation expenses in Namibia over two weeks was: $375.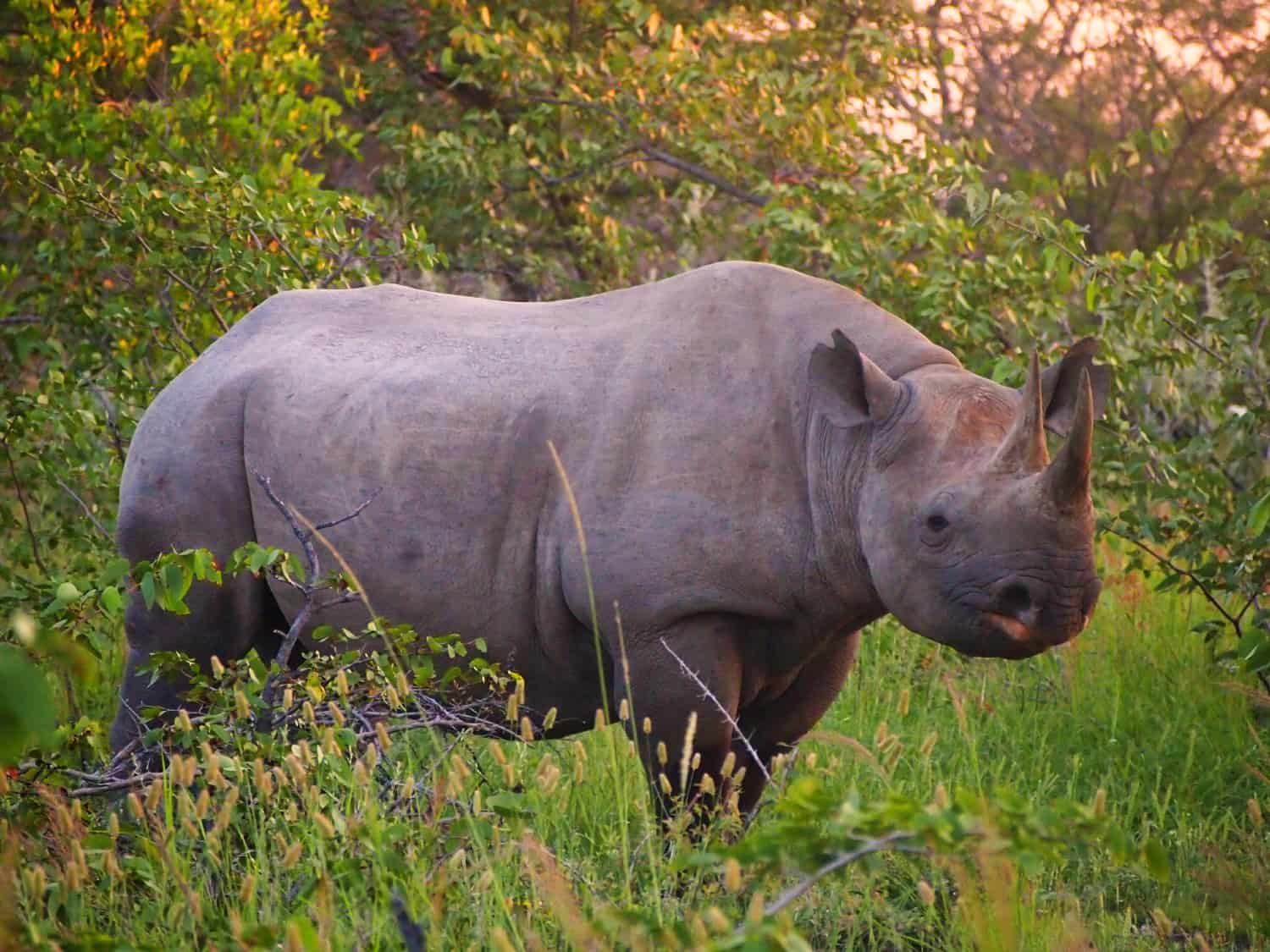 The Cost of Food in Namibia
The cost of eating in Namibia varied from place to place.
When we were staying in or driving through towns, we could grab a meal for $5-10, but when staying in the lodges, there were no alternative places to eat at unless we fancied a four-hour round trip, so we were at the mercy of their pricing. The most expensive meals from our time in Namibia was the ones we had at the lodges in Etosha National Park. There, they charged almost $20 for a pretty average buffet dinner. In general, though, we paid around $10 for breakfast, $10 for lunch, and $15-20 for dinner.
Snacks are an essential part of road tripping in Namibia, as you'll rarely be near to a restaurant when you want to eat. At all times we carried a bunch of potato chips, water, and fruit and replaced them every few days when we passed through a town.
The total cost of my food in Namibia over two weeks was: $448.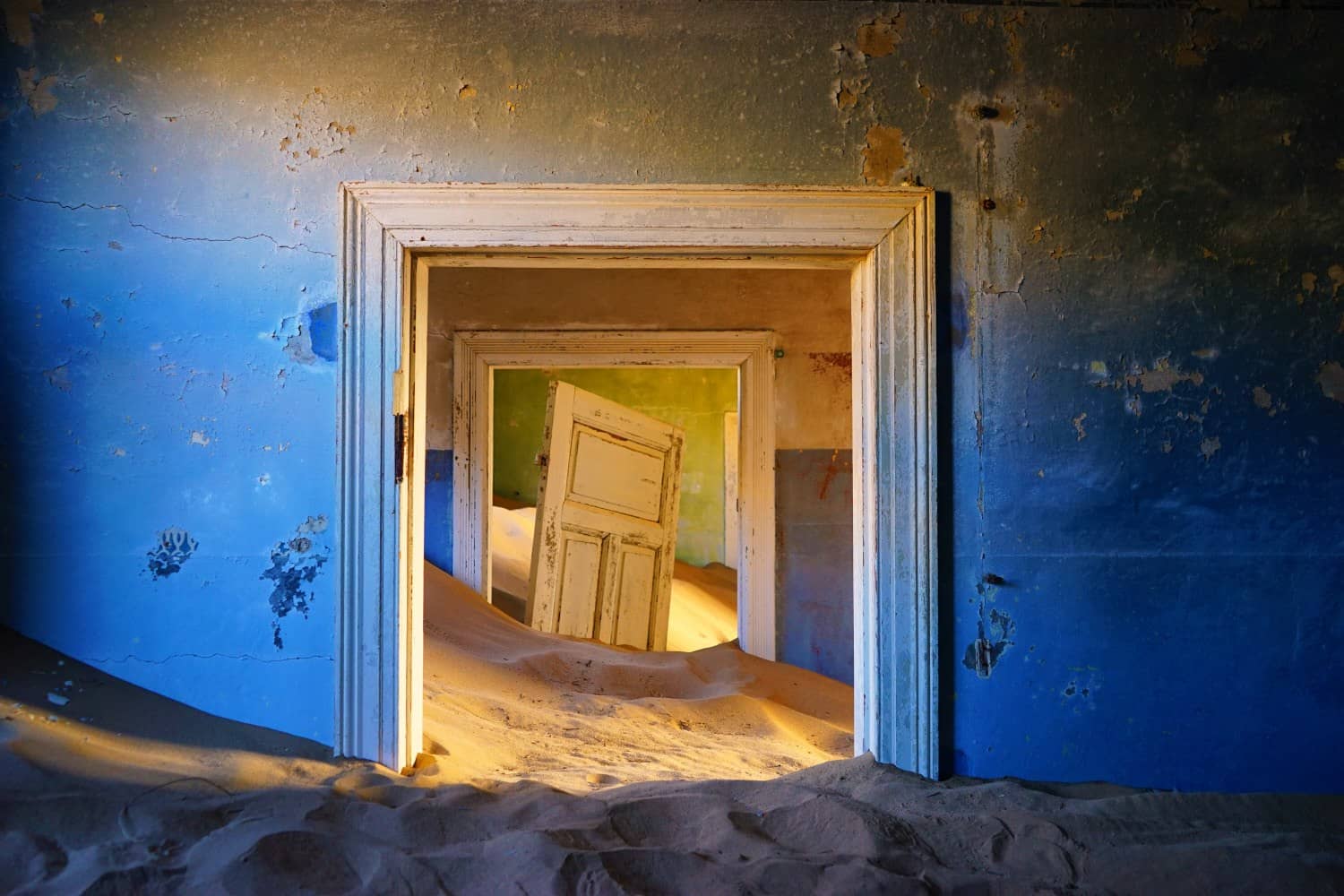 The Cost of Activities/Entrance Fees in Namibia
Activities and entrance fees were reasonable in Namibia and I didn't feel as though anything we did was overpriced. The most expensive activity of our trip was the seal-watching tour we jumped on in Walvis Bay, which came in at $55. For that, we spent two hours on a catamaran, drinking champagne, eating some of the best oysters of our lives, and spotting seals along the coastline. We even spotted the super-rare and super-weird sunfish, which totally made the trip for me.
Aside from that, the biggest expenses we encountered were entrance fees, which didn't feel extreme.
The total cost of my activities and entrance fees in Namibia over two weeks was: $100.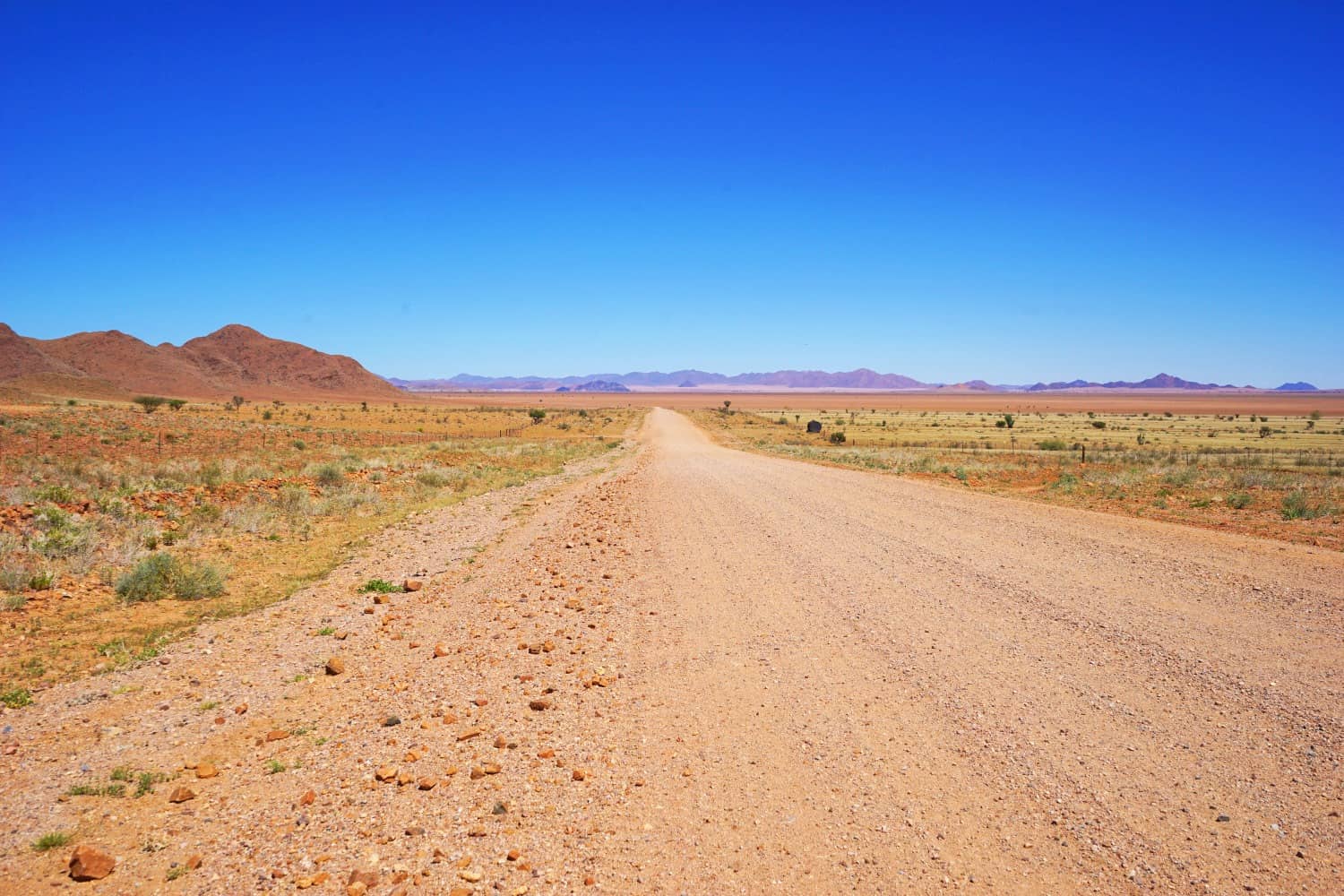 The Cost of Random Stuff in Namibia
Anti-malarial tablets: Anyone who thinks anti-malarials are worse than malaria has never had cerebral malaria. Namibia has malaria in the north of the country, so I took malarone for the four days I was in a high-risk area, followed by the next seven days, as required. I opted for generic malarone tablets from Nomad Travel Clinic on Bond Street, London, which are priced at $2.42 per tablet. Doxycycline is a much cheaper alternative at $0.19 per tablet, but requires you to also take the tablets daily for a month after you leave the country and is an antibiotic, which I try to avoid taking if at all possible.
Namibian SIM card: We picked up a SIM card at Windhoek Airport upon arrival and it was simple to do. The SIM card costs 50 US cents and 1 GB of data was a whopping $2.50. We didn't have much coverage in the country, but it was useful to have at times, and we definitely didn't need more than 1GB over our two weeks.
Travel insurance: You know I'll always yell at you if you're dumb enough to skip out on travel insurance, but in Namibia, it's an essential. Why? Because Namibia has the highest car-accident death rate in the world, with 45 people killed on the road for every 100,000 citizens. On top of that, malaria hangs out in the northern parts of the country, and there are several other awful-sounding tropical diseases that you definitely don't want to contract.
Travel insurance will cover you if your flight is cancelled and you need to book a new one, if your luggage gets lost and you need to replace your belongings, if you suddenly get struck down by appendicitis and have to be hospitalised, or discover a family member has died and you need to get home immediately. If you fall seriously ill, your insurance will cover the costs to fly you home to receive medical treatment.
I use SafetyWing as my travel insurance provider, and recommend them for trips to Namibia. Firstly, they're one of the few companies out there who will actually cover you if you contract COVID-19. On top of that, they provide worldwide coverage, don't require you to have a return ticket, and even allow you to buy coverage after you've left home. If you're on a long-term trip, you can pay monthly instead of up-front, and can cancel at any time. Finally, they're more affordable than the competition, and have a clear, easy-to-understand pricing structure, which is always appreciated.
With SafetyWing, you'll pay $1.50 a day for travel insurance.
Bradt Namibia Guidebook: $18. If you're planning a trip to Namibia, you need this guidebook. Not only was it essential for planning our trip, but we used it on an hourly basis while we were in country. Of particular help was the route advice for which roads were best to take, restaurant recommendations for tiny towns, the super-helpful map and waterhole information for Etosha, and the animal identification section. I can't recommend it enough — make sure you bring a copy with you.
---
What to Know About Money in Namibia
The Namibian dollar is pegged to the South African Rand, and you can use both within the country. It was common to pay and receive change in a mixture of both currencies.
ATMs can be found in most towns of a decent size. Neither Dave nor I had issues with withdrawing money with our (Australian/New Zealand/British/Portuguese) debit cards and they worked in every ATM. It was common for there to be security guards stationed beside the machines.
It's worth taking advantage of every opportunity to take money out of the ATM, especially if you know you'll be heading out away from any major towns for a while. Paying by card was possible in most lodges, restaurants, but wasn't an option everywhere. Make sure you keep cash on you for local restaurants, small lodges, gas stations, and for tipping.
---
My Total Expenses for Two Weeks in Namibia
Accommodation: $545
Transportation: $375
Food: $448
Activities/Entrance Fees: $100
Miscellaneous: $115
Total amount spent over two weeks: $1583
Average daily amount spent: $132 per day
And for anyone who's interested, if I'd been travelling solo and not splitting accommodation costs with my boyfriend, my total expenses would have been $2497, and my average daily amount $208. Yikes!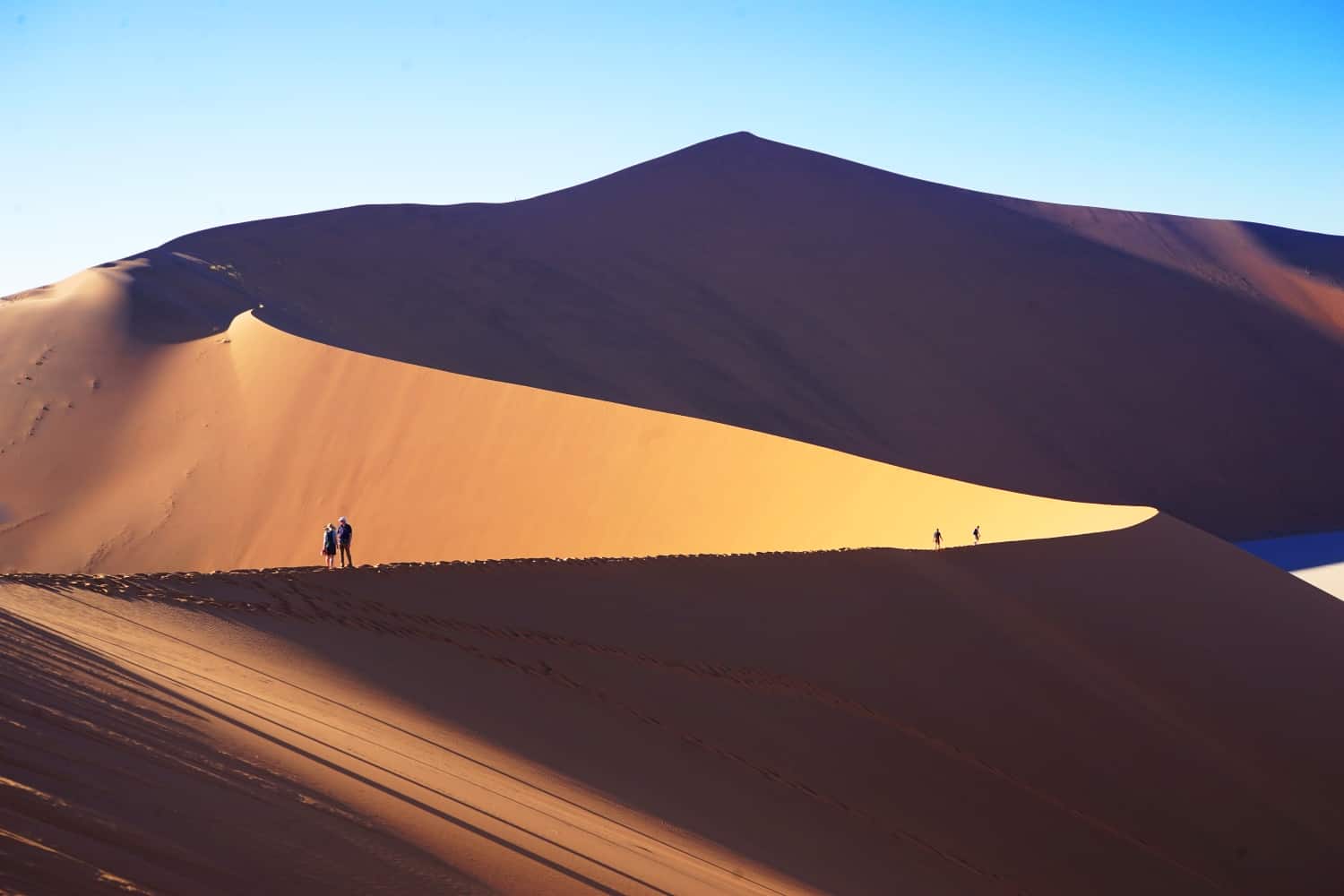 Namibia: Expensive but Totally Worth It!
I get it: Namibia is totally a hard sell when it's so goddamn expensive, but guys, if you have the means to visit, it's 100% worth the splurge. I promise you'll have the absolute time of your life there.
And if you're cool with camping, you'll most likely end up spending half as much as I did within the country.
Where's the most expensive country you've ever travelled to?

Related Articles on Namibia

🇳🇦 What's it Like to Travel in Namibia?
🦛 The Perfect First Day in Namibia
🐘 Desperately Seeking Elephants in Etosha National Park
🏜 Finding Paradise in Vingerklip: Africa's Monument Valley
🦭 Seals, Swakopmund, and the Skeleton Coast
🥾 Climbing Big Daddy: An African Travel Highlight
🏚 Exploring Kolmanskop: Namibia's Ghost Town in the Desert