After 12 years of travel and over 90 countries, I have come to the conclusion that Greece is one of the greatest countries in the world.
I love it so much, in fact, that I make the effort to visit at least once every couple of years. And every time I do? I always ensure I visit at least one new part of the country while I'm there.
And so, I've spent a significant part of the last decade exploring the beautiful Greek islands.
What is it that pulls me to return to Greece over and over again?
Quite simply, I fell in love with Greek food. If you think you've had Greek food before but have yet to travel to Greece: you have the most incredible treat awaiting your arrival. Greek food is divine — it's so fresh, healthy, and delicious, with the sweetest-tasting tomatoes and the creamiest slabs of feta. I deal with a bunch of health conditions and typically have to stick to a strict diet in order to control them, but for some reason, none of that applies in Greece! I can eat whatever I want there and feel as though I'm thriving. I guess it's that wonderful Mediterranean diet coming into play.
I could write a love letter to Greek food with just a moment's notice, but even I can admit the country has so much more to offer than it's incredible cuisine.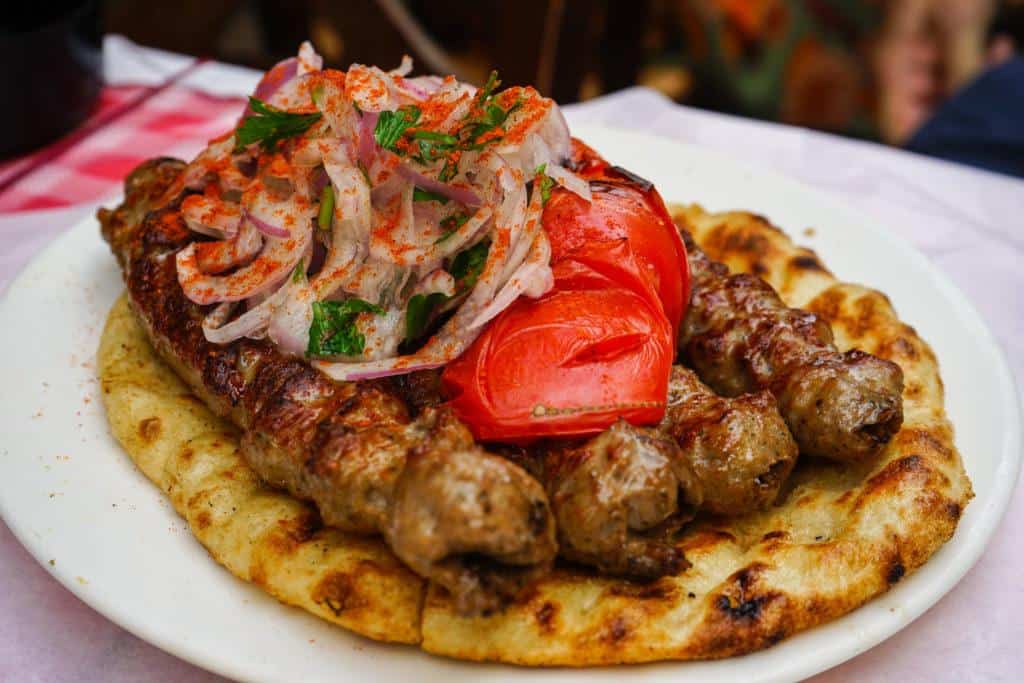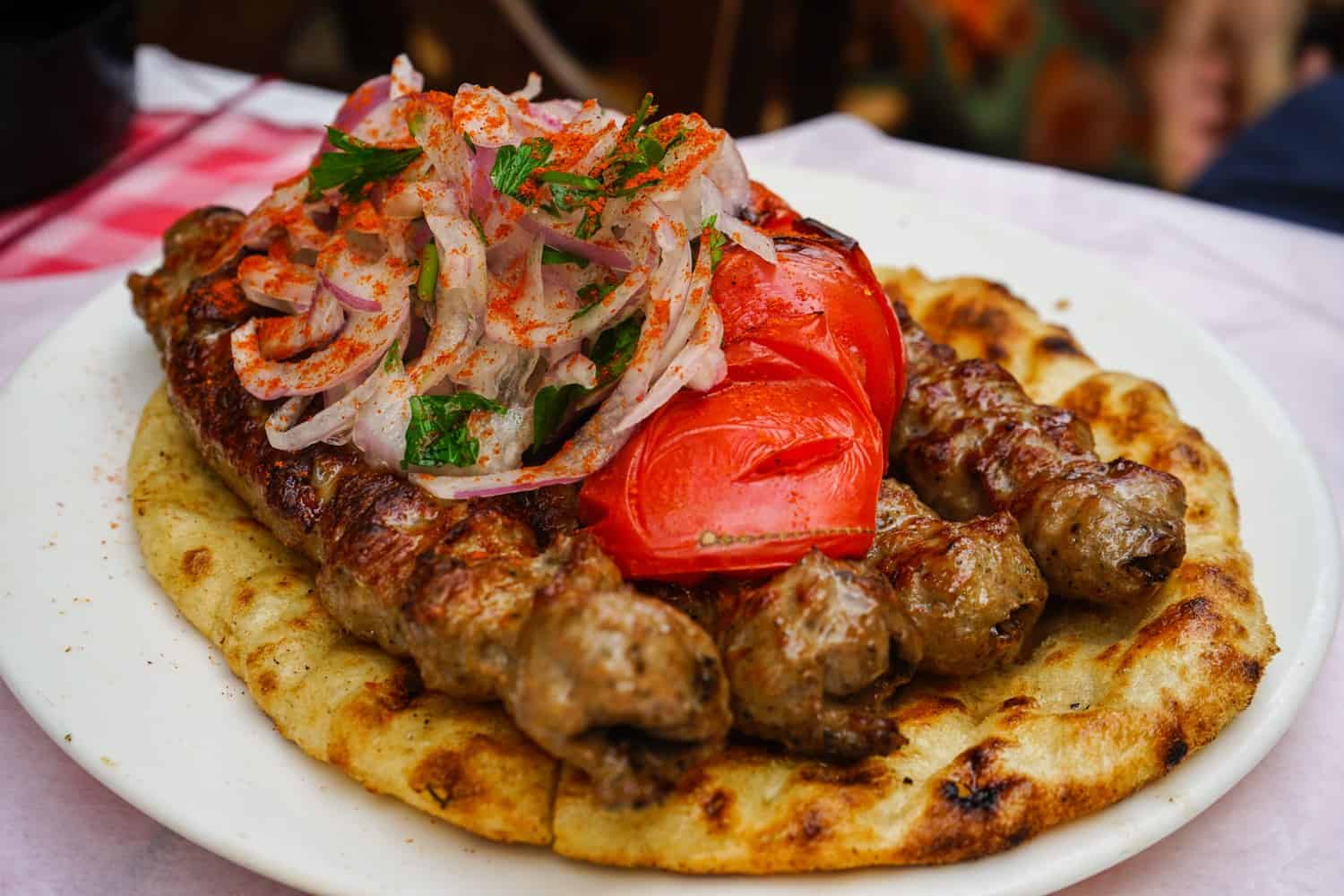 Athens is a wonderful, world-class city full of the most impressive ruins and architecture — ignore the people who say it's dirty and gritty, as it's absolutely not and is well-worth visiting. You've got dozens upon dozens of islands to explore, from the iconic Santorini and Mykonos to the laidback Ithaca and Kefalonia. The other-worldly Meteora is well-worth a visit, and have you seen the famous shipwreck cove in Zakynthos (pictured below)?
It's hard to believe one country can offer up so much.
I've been fortunate to have spent four months travelling across Greece, and over that time, I've been to Athens, Mykonos, Santorini, Crete, Corfu, Kalamos, Kefalonia, Lefkada, Meganisi, and Ithaca. Every September, I charter a yacht with a group of friends and spend a couple of weeks sailing through the Ionian islands, falling more in love with this part of the world after every visit.
Hopefully my passion for Greece shines through my words, and I can inspire you to visit this amazing country, too. Because the good news is that Greece is relatively inexpensive. And the even-better news is that I can tell you exactly how much it costs to travel there.
I've been recording every single cent I spend in the countries I visit from day one of my travels because I want to prove that seeing the world is inexpensive and achievable. I want to be able to give a realistic and accurate look at how much you can expect to spend in each country you visit.
Today, it's Greece's turn.
Here's how much you can expect to spend on a trip to Greece in 2023.
How to Save Money on Flights to/From Greece
My European readers won't have to worry too much about the cost of flights to Greece, as the wide range of budget airlines means finding something affordable is never too much of a problem. As always, I recommend heading to Skyscanner to snag yourself a bargain.
If you're flexible with dates and itinerary, you'll find the best deals by searching to flights to "Greece" rather than an individual city, as you may find it's far cheaper to fly into Corfu over Athens, for example. It's also worth setting your flight departure date to be across an entire month, which you can do with Skyscanner. This will show you the cheapest dates to fly and ensure you have the very best deal possible.
In general, you'll find that it's cheapest to fly to Greece outside of high season, which coincides with typical European summer vacation dates (late-June to late-August). May and September are the shoulder season months, and October to March is the official low season, where you'll find the lowest prices. If you do have the freedom to visit during shoulder season, I highly recommend it, as it'll mean spending less on flights and accommodation while having to deal with fewer tourists. Shoulder season is my favourite time of year to travel, and it's worth making the effort to do so in Greece.
What if you're based in North America?
Fortunately, there are quite a few direct flights running between North America and Greece — while Newark is the only North American airport that offers direct flights year-round, from shoulder-season onwards, you'll be able to catch flights from/to JFK, Toronto, Montreal, Chicago, Philadelphia, Atlanta, Washington DC, and Boston.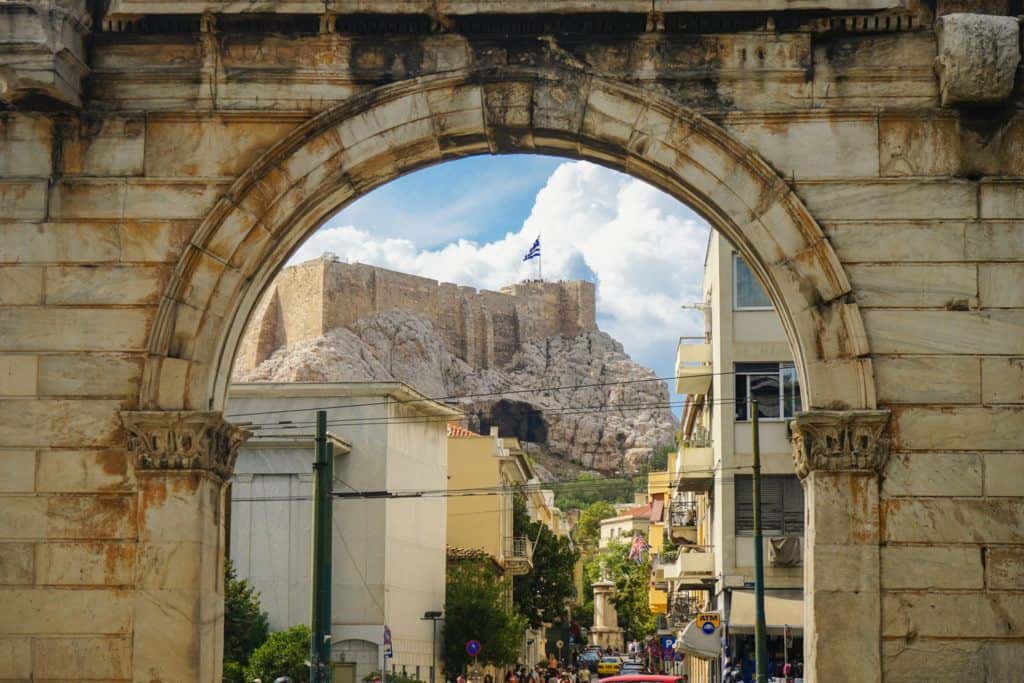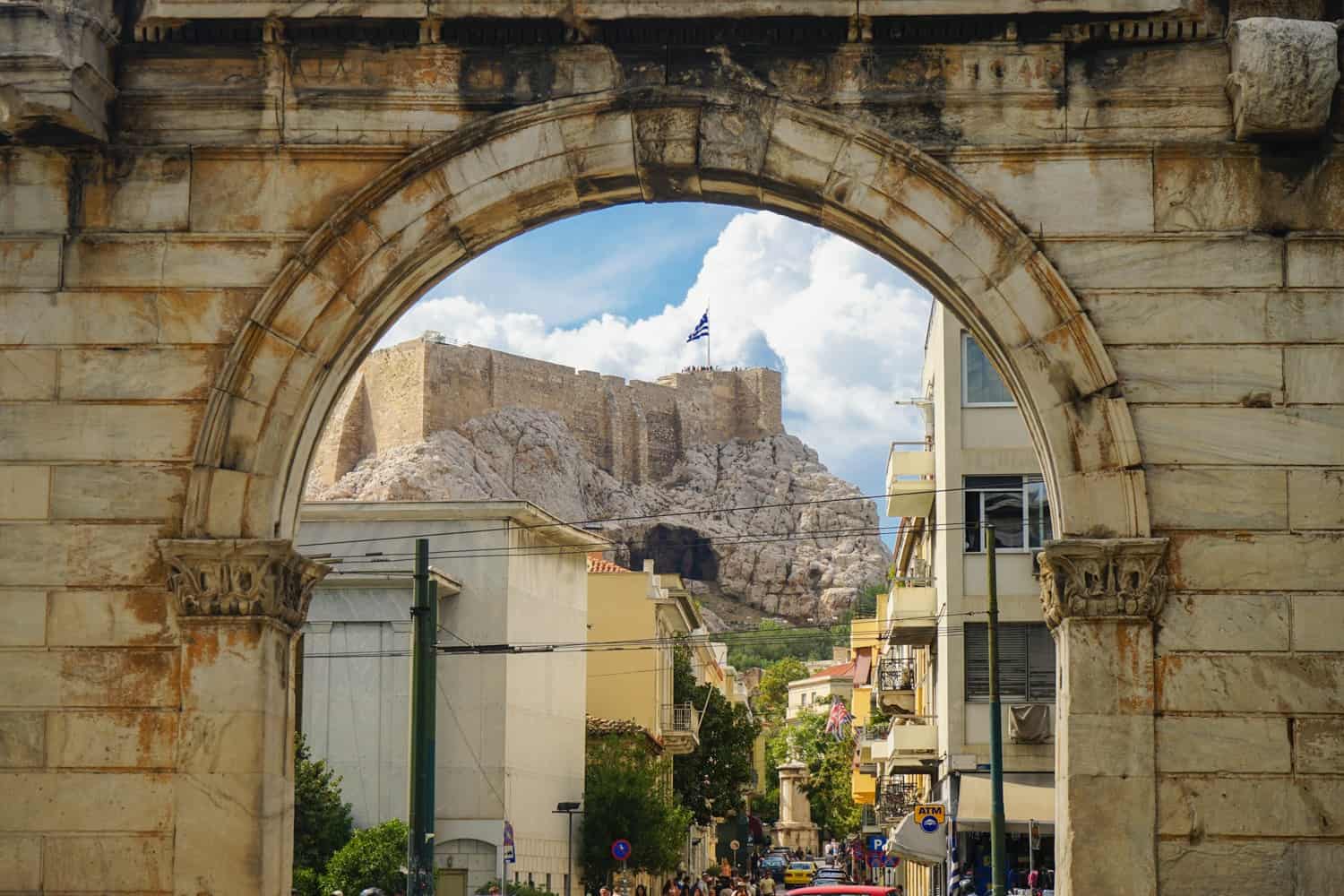 How to Save Money on Accommodation in Greece
As always with travel, it's possible to cut your accommodation costs down to zero if you have the time and patience to seek out an offer.
Couchsurfing exists in Greece, and allows you to stay with a local for free, sleeping on their sofa and enjoying a local's insight into life in their country. It's not the most comfortable of living situations, but if your budget is tight, it's worth sending out a few requests to hosts to see if anything comes of it.
Housesitting is another option. This is where you'll take care of somebody's house for free while they're away, and usually look after their pets, too. It's best for long-term travellers or retirees as you can't pick and choose dates and destinations, so you need to have a lot of flexibility as to where you go and at what time of year. If you do have that freedom, it's a wonderful way to cut down your travel expenses, soak up some home comforts, and live like a local for a while. Trusted Housesitters is one of the best sites for getting started with housesitting.
And finally, if you're travelling long-term and don't mind getting your fingers dirty, you could look at WWOOFing or WorkAway as a way to cut down your costs while working on a farm in exchange for accommodation and food. It's not the most glamorous of experiences, but getting to live for free in a foreign country is an incredible experience, so if you're backpacking around Europe, this may be the way forward for you.
I'm suspecting, though, that for most of you, you're not interested in the free accommodation and just want somewhere clean, safe, and affordable to rest your head each night. If that's the case, there are several options available for you.
The first of these are hostels. In Greece, you'll come across hostels all over the country, finding them on tiny islands, in large cities, and even in the national parks. They're one of your best options for saving money.
Hostels in Greece are slightly cheaper than equivalents in Western Europe, with the big exception being Mykonos and Santorini over the summer, both of which are eye-wateringly expensive (I once paid €72 a night for an 4-bed dorm in Santorini in July!) You can expect to spend around €10-15 for a dorm bed in most spots in Greece, with the price increasing to slightly about €15 a night on the popular islands, national parks, and more tourist-filled areas.
When it comes to private rooms in hostels, you can expect to spend around €25 a night for a clean, basic room in a good location, so if you're travelling with friends or with your partner, you may find it cheaper to grab some privacy over settling for two beds in a dorm room.
If you're an older traveller and put off by the thought of nights spent in hostels, you shouldn't be! Private rooms are usually very quiet and clean, and most hostels are modern, safe, and centrally located. They tend to have a little more personality than generic hotels, and the staff are fantastic at offering kickass travel advice. As long as you check the reviews of any hostel before booking it to make sure nobody refers to it as a party hostel, you're all good to make a booking there.
I use HostelWorld to find the cheapest hostels, as they tend to have the greatest number of listings at the lowest prices.
And, of course, there are always hotels, which will usually start at around €50-€150 a night for a decent, clean, mid-range property in a central location. I always use Booking, as they have the most accommodation options for the cheapest prices.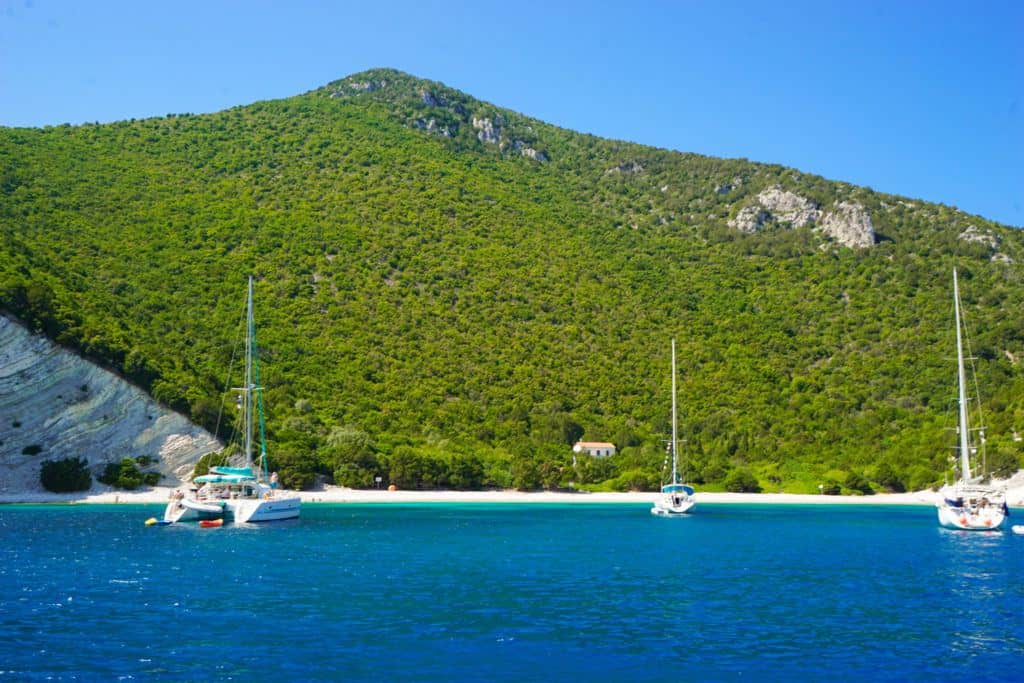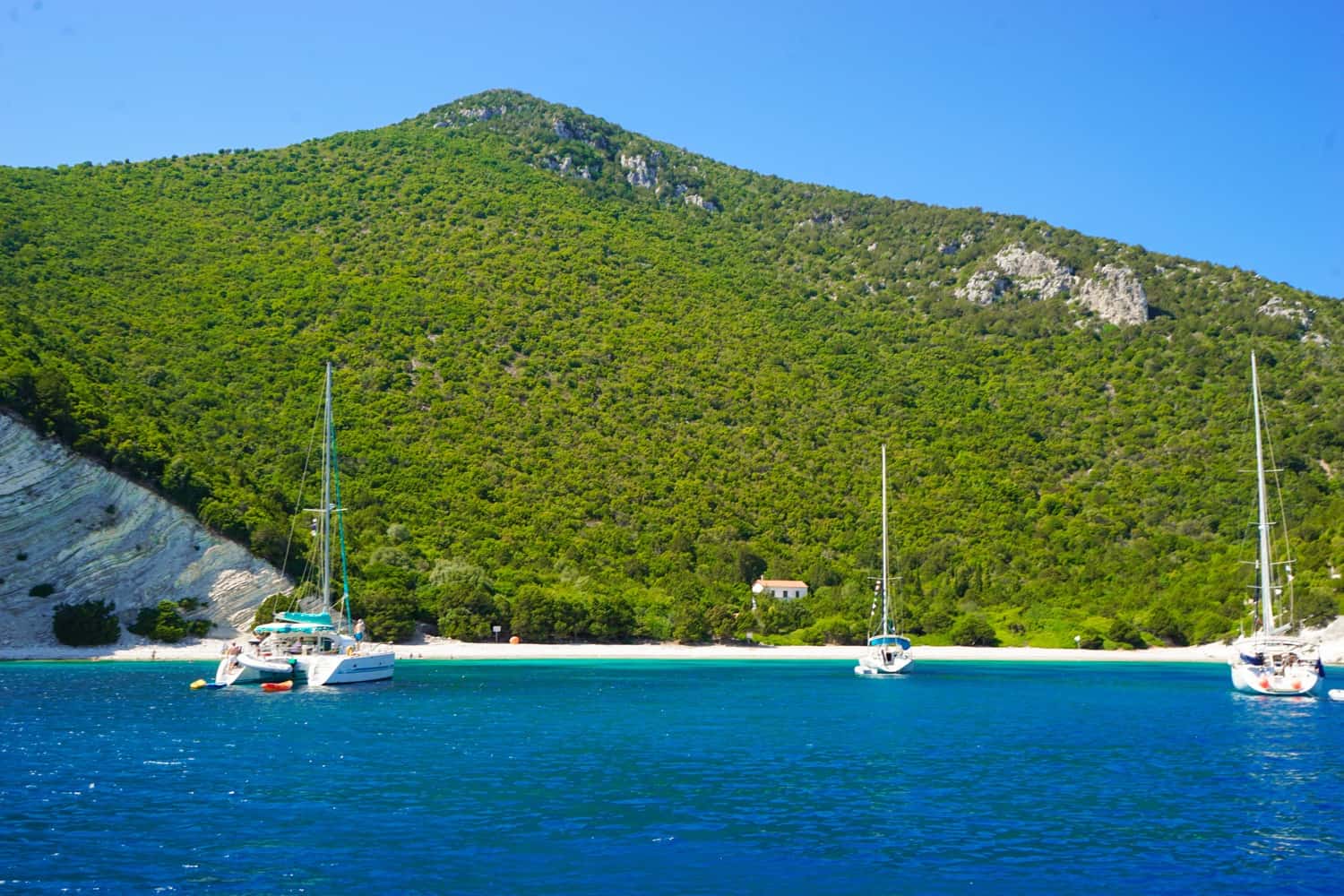 The Best Hostels and Guesthouses in Greece
I've visited Greece during various stages of my travel career, from a solo backpacker who was travelling on a shoestring budget to part of a couple that was looking for all things private and mid-range. I've even travelled on a luxury budget for an anniversary celebration with my partner. In other words, I learned a lot about how to travel affordably through this country in the process.
I always like to share which accommodation I stayed in on my travels, as well as recommend alternatives when mine sucked. Here's my list of my favourite accommodation options in Greece, listed in Euros:
Athens: €72 a night
You're not going to find a better hotel in Athens for this low of a price! The Hellenic Hospitality House receives an average rating of 9.8 on Booking from over 1,500 reviews. It's all of those glowing reviews that led to me booking a stay there. And it was simply phenomenal! It's located right in the heart of Athens, within walking distance to all of the main attractions. And the staff were amazing, giving restaurant tips, advice on how to make the most of our stay, and even treating us to a coffee on one occasion!
Santorini: €132 a night
Santorini sure is a pricey destination, but that doesn't mean that you have to obliterate your travel budget in order to visit. I loved my stay at La Belle Vie, and was amazed that you could still land yourself a pool at a property this affordable. Here, it's all about the central location, the beautiful rooms, the refreshing swimming pool, and the epic sea views. Throw in some wonderful owners and you've got yourself a perfect stay in Santorini!
Mykonos: €170 a night
The best properties in Mykonos tend to come in between €150 and €200 a night, and With-Inn fits nicely in the middle of this price range. And just wait until you see the photos of the breakfasts! This property is Greek-owned and run, and the mother puts on a delicious spread of fresh and organic local eats every morning. So good! On top of that, you've got a free pick-up and drop-off from the airport and port, excellent views, and such a comfortable bed! This is a great place to stay.
Corfu: €86 a night
I love staying in Sidari in Corfu, and recommend Sidari Beach Hotel while you're in town. It offers such good value for money for what you get. You'll be greeted by the most welcoming staff ever who simply cannot do enough for you. The swimming pool is excellent, the breakfast delicious, and you're located on a quiet beach that, most of the time, you'll have all to yourselves. What a little slice of paradise.
Crete: €91 a night
If you love your hotels to be quirky, original, and photogenic, you must stay at Pavo Art Hotel in Heraklion Town. I've never stayed in such a fun, beautiful property before! The hotel is brand-new and so clean that you'll feel as though you're the first guests in the property. It's also in a great location for exploring Heraklion's historical attractions. The staff are kind and helpful, and there's even a free shuttle to the city centre, although I preferred to walk along the waterfront into town each day. All in all, a great place to stay!
Rhodes: €64 a night
If you're going to be staying in the lovely Rhodes Town, I can't recommend Hotel Anastasia highly enough. It's an adorable, family-run guesthouse in the heart of all the action while still remaining quiet. The included breakfast is great, the staff are particularly helpful if you're keen to book day trips across the island, and the property's gardens are so beautiful! Rooms are cleaned everyday and overall, it's great value for money!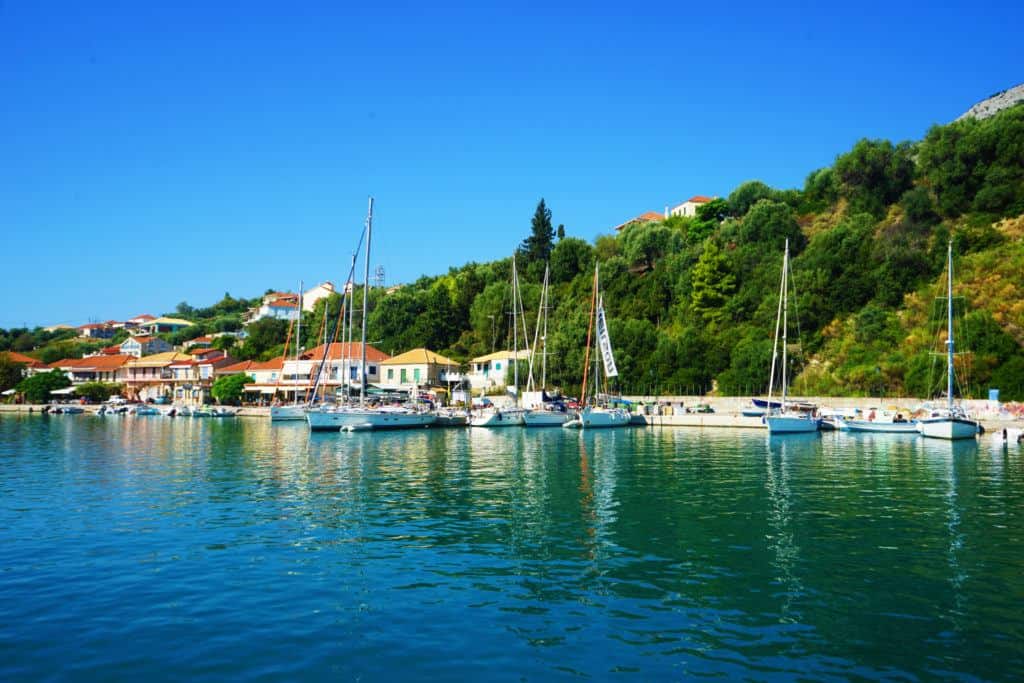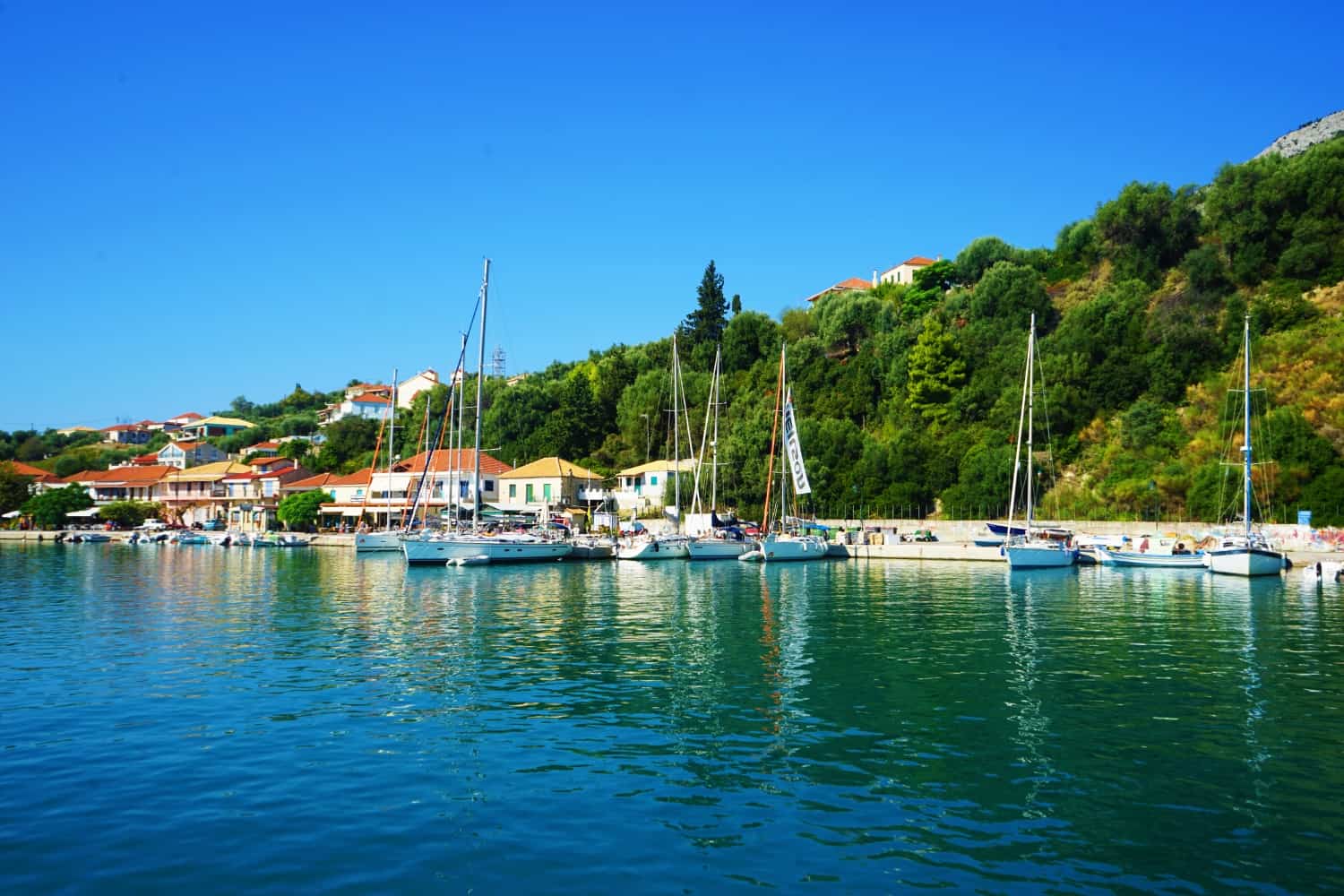 How to Save Money on Transportation in Greece
Transportation is fairly inexpensive in Greece, so you won't need to worry about it upping your travel budget by too much. The best, easiest, and cheapest way to travel around the country is by bus or by ferry.
Athens is home to an impressive metro system, and while the city is pretty walkable, you'll still probably utilise it every now and then. It's inexpensive to ride, costing €1.40 for a 90-minute ride, €4.50 for 24 hours of unlimited use, and €9 for a five-day ticket.
If you're planning on travelling across the mainland, the domestic bus network — KTEL — will take you anywhere you need to go. And I'll be honest here: while I'd love to tell you that taking the bus in Greece is super-simple, but it's actually kind of complicated and annoying.
KTEL buses are run by dozens of individual bus companies, and each company has their own website. And so, to travel from town to town, you can't simply head to a main KTEL website. Instead, you'll need to find the specific KTEL website for the province you'll be travelling from.
If you love trains, like I do, you're not going to be impressed with the rail infrastructure in Greece. Travel between Athens and Thessalonki on a train but that's about it. You can book a ride through TrainOSE.
If you're anything like me, though, you can't imagine visiting Greece and not spending time on some of its gorgeous islands. In this case, you're going to want to hop from the mainland to paradise. Many of the popular Greek islands are home to an airport, which makes travel particularly easy. You'll be able to jet straight into Santorini, Mykonos, Corfu, Kefalonia, Lefkada, Zakynthos, Rhodes, Kos, Karpathos, Skiathos, Lesvos, Lemnos, Samos, and Crete! Phew! That's quite the list of destinations!
If you're on a tight budget, however, you'll most likely opt to travel by ferry. Ferries leave from Piraeus, in Athens, and typically cost around €40, regardless of where you'll be travelling to. I use Ferry Hopper to book my ferries in Greece.
When it comes to hiring a car to drive around Greece, I'd recommend against doing so. Roads are poor quality, local drivers can be chaotic, and on-street parking is tough to find. If you're still keen, though, I hired my car out of Preveza Airport through my favourite RentalCars.com, a comparison search engine that brings up the best deals from all the popular providers.
You can also hire scooters in Greece, so if you're competent on two wheels, you may want to opt for this instead! I've done this throughout the Ionian, as well as in Crete, and had so much fun! You don't typically need to have a motorbike license to hire a scooter (although keep in mind that this means your travel insurance won't cover you if you wreck the bike or injure yourself!)
Here are some of the typical transportation costs you can expect to run into while in Greece:
Train from Athens to Thessaloniki: €52.50
Ferry from Athens to Mykonos: €36
Ferry from Athens to Santorini: €40
Ferry from Athens to Chania (Crete): €40
How to Save Money on Food in Greece
You've already seen me spiral off into a soliloquy on the merits of Greek food, so I'm excited to dive into one of my favourite subjects in even more depth.
The first thing to know is that food is inexpensive in Greece, and I rarely spend more than €10 a meal. Still, there are plenty of opportunities for cutting costs as you travel around this wonderful country.
Cooking is always going to be more affordable than eating out, so if you're willing to sacrifice some meals on your vacation, this is a great way to keep on track with your budget. Hostels will usually give you access to a shared kitchen, and if you're opting to stay in an Airbnb, you can check that it allows you access to the kitchen. If that's the case, you can head to a local market (a great cultural experience) and stock up on fish, vegetables, and gigantic slabs of feta fruits, and spend far less on your meals than you would at a restaurant.
Many accommodation providers will offer free breakfasts within their room rate, so if that's the case, I always recommend opting for it, unless it reveals itself to be terrible on your first morning's breakfast. In general, though, the food is so delicious in Greece that I've yet to stumble upon a bad hotel breakfast.
You're also going to want to opt for a larger lunch and a smaller dinner. Most restaurants charge less for their lunch menus, even though they're serving the exact same meal for lunch and dinner. If you can eat a bigger meal for lunch, you can then get by with a much smaller one for dinner and save money through doing so.
In general, you should expect to spend the following on each meal:
Breakfast: €5 each for a local breakfast; €10 each for something in a hipster cafe.
What can you expect from breakfasts in Greece? Often, the first meal of the day is the simplest, and you can expect to delight in fresh breads, olive oils, tangy cheeses, pastries, and plenty of coffee. Greek yoghurt is famous, so you can definitely expected to be presented with some for breakfast, usually drizzled with beautiful Greek honey — the sweetness balances out the tanginess of the dairy.
In cafes, you might want to order a spinach pie, or spanakopita, which comprises a crispy casing that encases spinach, feta, and plenty of local herbs.
If you require something a little more filling, try strapatsada or kagianas (the dish has two names). It's a plate of scrambled eggs, with fresh tomatoes, feta, and herbs folded in. It's simple yet delicious.
Lunch: €6 for a Greek salad; €10 for a souvlaki meal
Lunches in Greece are — you guessed it! — delicious. Personally, I aim to eat either a Greek salad or souvlaki for lunches — both of which are super-affordable and filling.
Dinner: €10 each if you're on a budget, €18 each for a mid-range restaurant, €35 each for something higher-end.
What about tipping? In most restaurants you'll frequent, tipping will be welcome but not in any way expected. So don't panic — it isn't seen as offensive if you don't tip! And likewise, it won't be viewed as offensive if you do. Expect to pay 10-15% in any fancy restaurants you head to, but anything laidback and local won't require you to pay extra.
I don't often have much success with this suggestion, but I do recommend keeping an eye on your drink consumption while travelling in Greece. Alcohol is obviously a big budget buster on the road, so if you're happy to substitute the sodas, juices, and booze for bottled water, you'll save a ton of money.
If you're determined to jump headfirst into the Greek food scene and don't want to spend your vacation cooking, you should look to eat at the tavernas as opposed to the fancier restaurants. Tavernas are small family-run restaurants that offer big dishes and low prices, and they're just as tasty as the more expensive options.
You can always ask the locals for food recommendations, too! Ask at your accommodation for recommendations on the best budget eats, or simply walk around and see which restaurants are full of locals.
Here are some typical prices of food and drink in Greece to help you budget better:
Pint of draught beer: €2.00
A bottle of house wine in a restaurant: €10
A slice of pizza: €2.50
Sandwich from a deli for lunch: €4
A 30 cm pizza for dinner: €11.00
Seafood dish in a fancy restaurant: €20.00
Cappuccino in an expat area of town: €1.50
Litre of milk: €0.75
A loaf of bread: €0.80
A dozen eggs: €1.80
1 kilogram of tomatoes: €1.40
1 kilogram of potatoes: €0.80
A 1.5l bottle of water: €0.90
A risotto for lunch: €10.50
A steak dinner: €17.50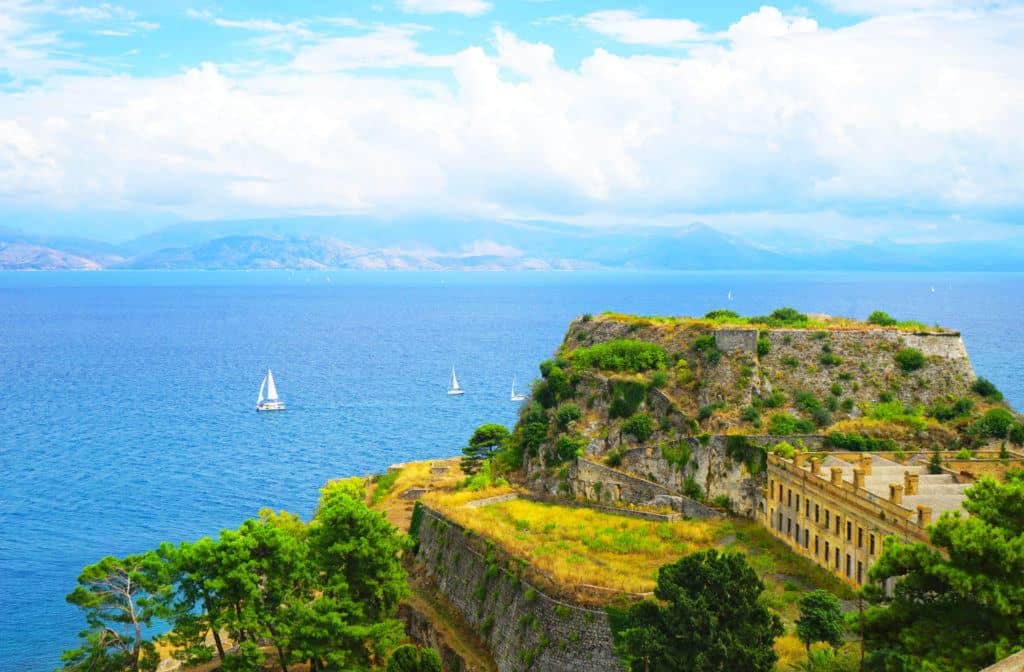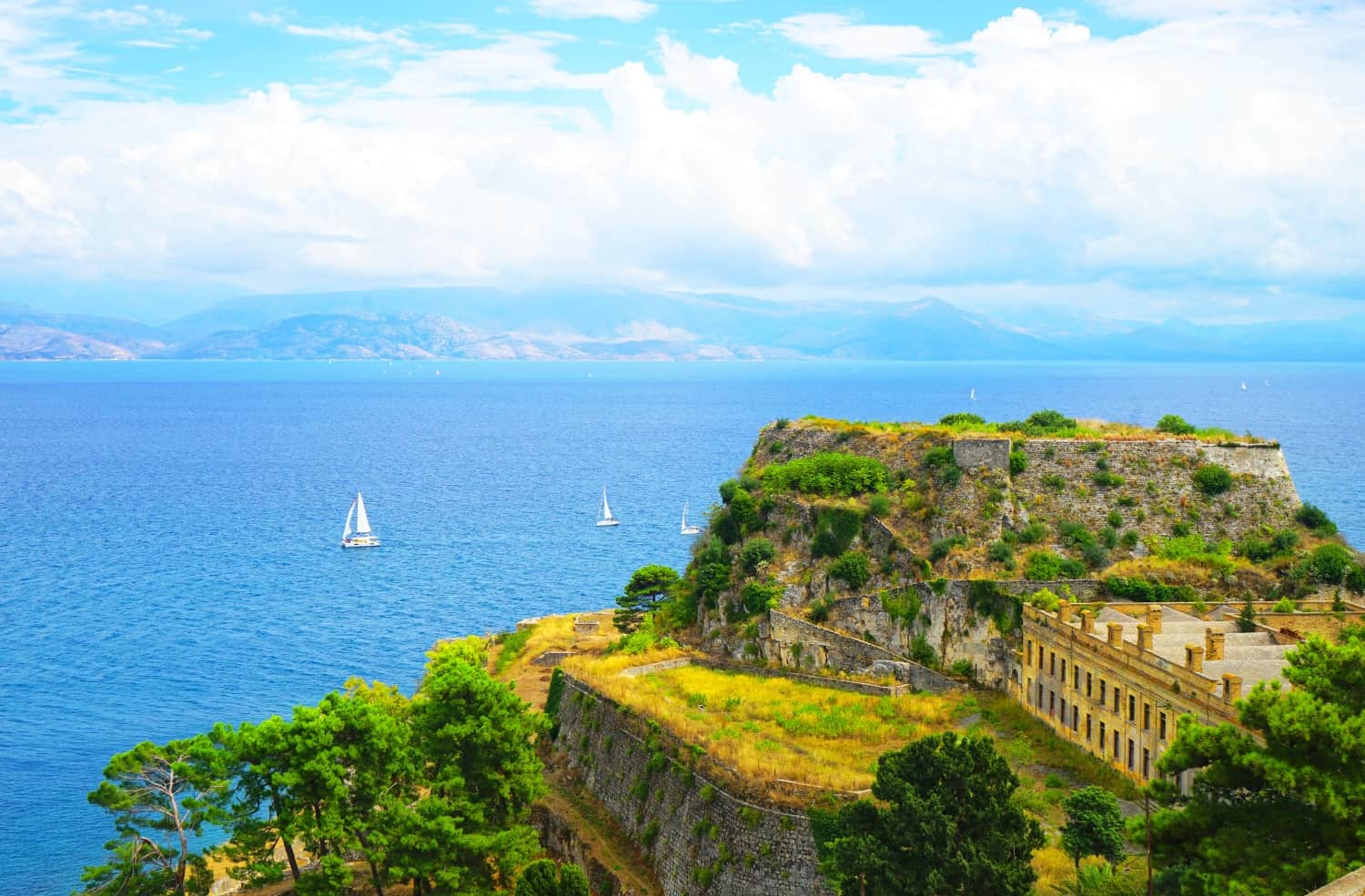 How to Save Money on Activities in Greece
We've covered accommodation, transportation, and food, but let's face it: you're not going to have the trip of a lifetime if you skip out on entrance fees and activities! Here's a detailed breakdown of some of the costs you're likely to encounter while travelling around Greece:
Miscellaneous Items to Buy for a Trip to Greece
A Greece guidebook: A guidebook will give you an in-depth look into Greece's culture, suggest the perfect itineraries for the amount of time you have, and offer recommendations for where to eat and what's worth doing. I like Lonely Planet guidebooks, and their Greek offering receives great reviews. Readers of Never Ending Footsteps receive a 10% discount on Lonely Planet purchases by buying through the above link.
A dry bag: Greece is all about the water, so I highly recommend packing a dry bag to take with you. A dry bag has saved me while travelling on so many occasions:
On a kayaking trip from Koh Yao Noi to Koh Nok, a freak wave splashed over me, as well as my camera and phone. Had I not had them in a dry bag, the water damage would have likely destroyed them.
On a ferry ride in Thailand, the boat sprung a leak and began to sink. I was able to put my laptop, camera, hard drive, passport, and money in my dry bag, seal it up, and know that they'd stay safe and dry if the worst were to happen.
I chartered a yacht in Greece and relied heavily on my dry bag while I was there. When mooring in tiny bays, I was able to fill my dry bag with my camera, towel, and sunscreen, jump in the sea, and swim to the nearest empty beach without worrying about keeping my belongings dry.
I also think dry bags are fantastic for solo travellers on beach days. It's tough going to the beach when you're travelling alone because you'll need to bring nothing with you, risk getting robbed while you're in the ocean, or stay on the sand at all times. If you have a dry bag, you can fill it up with your valuables and take it for a swim with you, rather than leaving them on your towel and hoping nobody will grab them.
I love all things Sea to Summit, and after trying several of their dry bags out, my champion is the Ultra-Sil 8L — it's durable, thin, lightweight, and has never let me down.
Travel insurance: If you've read any other posts on Never Ending Footsteps, you'll know that I'm a great believer in travelling with travel insurance. I've seen far too many Go Fund Me campaigns from destitute backpackers that are unexpectedly stranded in a foreign country after a scooter accident/being attacked/breaking a leg with no way of getting home or paying for their healthcare. In short, if you can't afford travel insurance, you can't afford to travel.
Travel insurance will cover you if your flight is cancelled and you need to book a new one, if your luggage gets lost and you need to replace your belongings, if you suddenly get struck down by kidney stones and have to be hospitalised, or discover a family member has died while you're overseas and now you need to get home immediately. If you fall seriously ill, your insurance will cover the costs to fly you home to receive medical treatment.
I use and recommend SafetyWing for travel throughout Greece. They're one of the few companies out there who will actually cover you if you contract COVID-19. On top of that, they provide worldwide coverage, don't require you to have a return ticket, and even allow you to buy coverage after you've left home. Finally, they have a clear, easy-to-understand pricing structure, which is always a bonus.
How Much it Costs to Travel in Greece
I always like to share my own personal expenses when travelling in a country, as I think it helps you figure out what you should be expecting to pay each day while you're there. A list of expenses is great and helpful, of course, but putting them all together in order to come up with a reasonable estimate can be trickier.
Here's what I've spent on average over my many months in Greece:
Accommodation: €45 per day
Transportation: €7 per day
Food: €23 per day
Activities: €2 per day
My average daily cost of travel in Greece is therefore: €77 per day. Not bad at all!
Related Articles on Greece

3️⃣ How to Spend Three Days in Athens, Greece
🇬🇷 11 Highlights From My First Trip to Greece
🧳 A Carry-On Packing List for Sailing in the Greek Islands
⛵️ Conquering My Fear of Sailing in Greece