I was never really much of a beach person until I started travelling.
My delicate English skin meant that I could never spend more than an hour in the sun before feeling like I was dying, and I would always make sure to let everyone around me hear all about my suffering.
It's two years later and a lot has changed.
My tolerance to hot weather has increased dramatically, I can't remember the last time I complained about it. I've become used to having sweat pour out of me every second and I am no longer irritated by sand and sun and salty water.
Beaches, that used to anger me so much, have now become one of my favourite places to visit while travelling.
Here are some of my favourite beaches, in no particular order.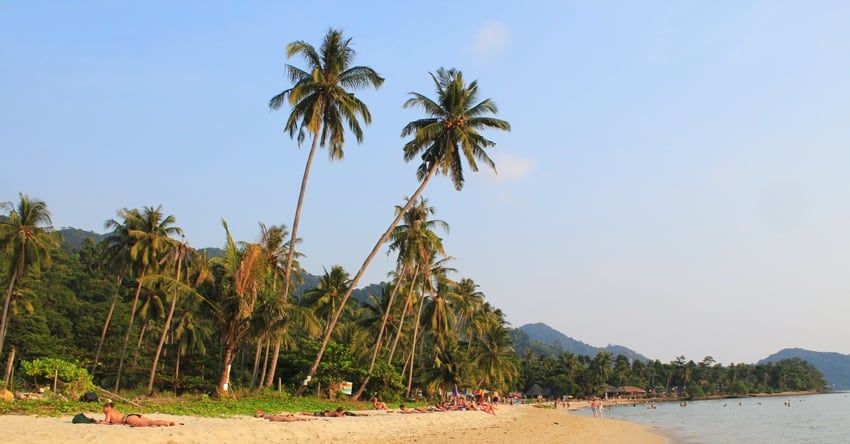 Lonely Beach, Koh Chang
Koh Chang was my very first Thai island, and Lonely Beach was the change of scenery I needed after three months in Chiang Mai. Koh Chang is one of the cheapest islands I've visited in Thailand and I was paying under $10 a night for a cute bungalow with ants that would hide in my shorts and bite me whenever I put them on.
Lonely Beach was where I had my first ever bucket, was where I had a steak cooked less than well-done for the first time, and where I ate barracuda, also for the first time. It was where I learnt how to properly relax, thanks to the multitude of hammocks and every single bar blasting out Bob Marley all day everyday. On Lonely Beach, I finally saw the appeal of sunbathing during the day and drinking at night and I had an awful lot of fun.
Like many people, I arrived in Koh Chang hating reggae and a week later left knowing all the words to at least a dozen Bob Marley songs.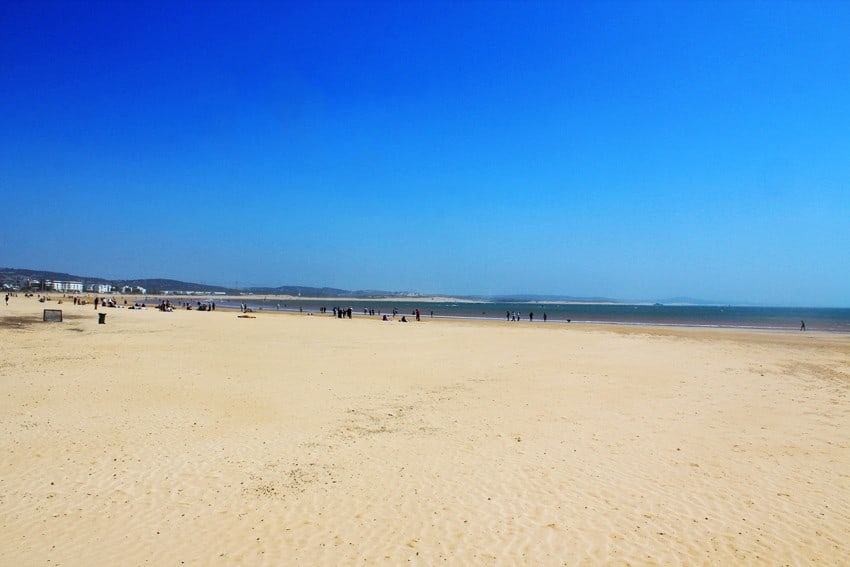 Essaouira, Morocco
My visit to Essaouira was poorly timed, with me managing to arrive right at the start of the Gnaoua and World Music Festival, which is held in Essaouira every June. Within a few days of arriving, the town's usual population of 60,000 had increased to over 400,000!
With the medina getting crazier and crazier and the hassle and abuse increasing by the minute, the beach was the only place where I could get away from it all and relax.
I loved the beach in Essaouira as it was unlike any other I've experienced. The beach was clean and quiet with barely any people around and, being Morocco, those that were on the beach were dressed mostly from head to toe. As I walked up and down the length of the beach, I was surprised to not see a single bikini.
I liked it a lot.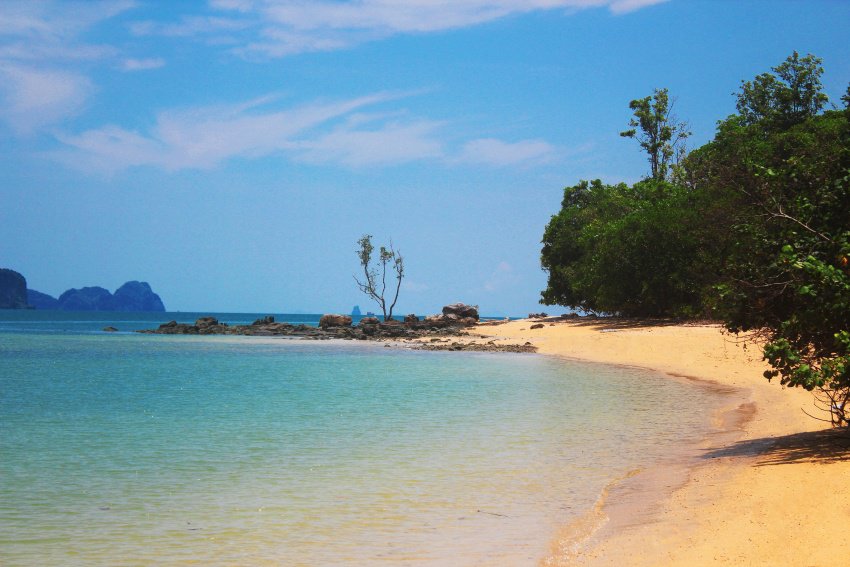 Had Yao Beach, Koh Yao Noi
Most of the beaches on Koh Yao Noi aren't great. Most of the sand is actually rocks and the water is shallow and near-impossible to swim in. Dave and I had heard rumours of a nicer beach towards the north of the island so we rented a scooter for the day and set off to investigate.
Just ten minutes after leaving our guesthouse we raced past a tiny wooden sign with "beach" scrawled across it in black marker pen. Having no idea if this was the beach we were searching for, we shrugged and turned our scooter to face towards the tiny dirt trail.
For the next 30 minutes, we wobbled around curves, urged the scooter over hills and attempted to dodge the branches and cobwebs that blocked our path. Several times we considered turning around and heading back especially as by this point, the path trail had all but disappeared.
It wasn't an easy ride but I was glad we decided to continue on, as when we arrived we had the entire 3 kilometre stretch of beach to ourselves.
Yes, we stayed for the day and didn't see a single person.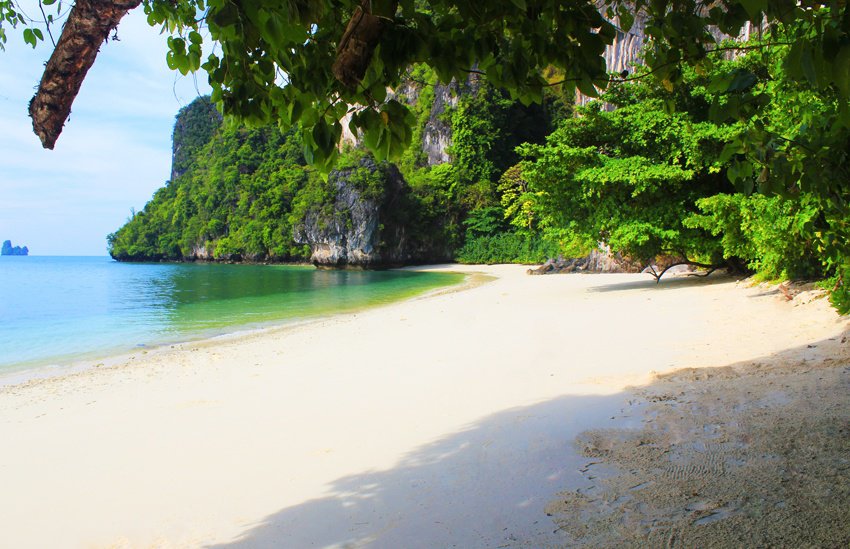 Koh Hong
Located in Phang Nga Bay, Koh Hong is the closest I've ever come to finding paradise. The island's protected by national park status and unlike places such as Maya Bay, which has a horrific amount of people, it actually felt like people cared about keeping Koh Hong pristine.
I was astonished when Dave and I arrived on the island and found that we had the entire beach to ourselves. This was by far the best beach I'd ever been on and there was not a single other person on it.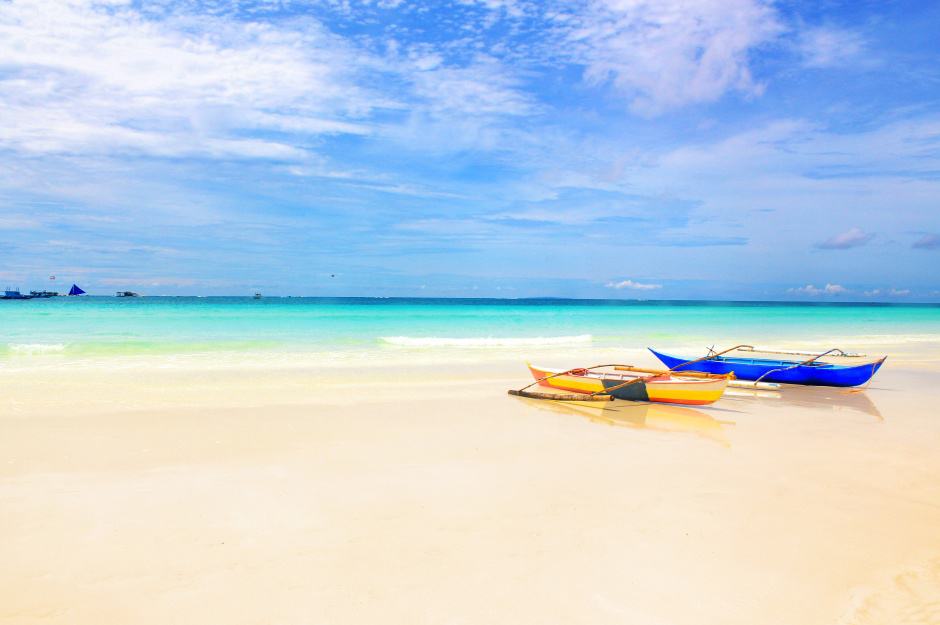 Boracay, The Philippines
I've written so much already about my beloved Boracay that I'm not sure how much more there's left to say.
It was perfection.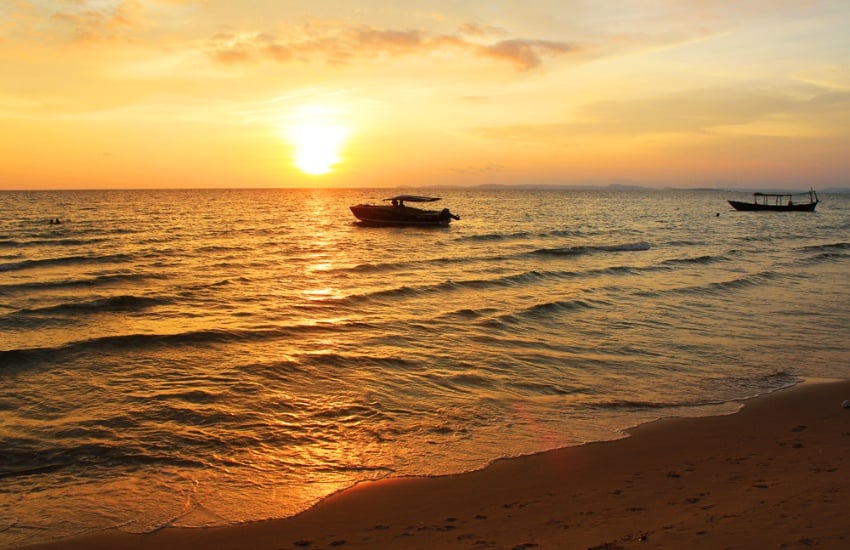 Otres Beach, Cambodia
Otres Beach is my favourite beach in Cambodia, evidenced by the fact that a planned four day stay slowly stretched out into three weeks in total.
Otres Beach is beautiful and peaceful and has fantastic Wi-Fi, three of the things I value most in a beach. The beach was so much more quieter than anywhere else in Sihanoukville. There were fewer tourists, the beach vendors didn't hassle and annoy you and I loved that the owners of the guesthouses had an agreement to turn off their music at 10pm, making for a peaceful evening with lots of sleep.
Otres Beach also had some of the most mind-blowing sunsets from the past two years.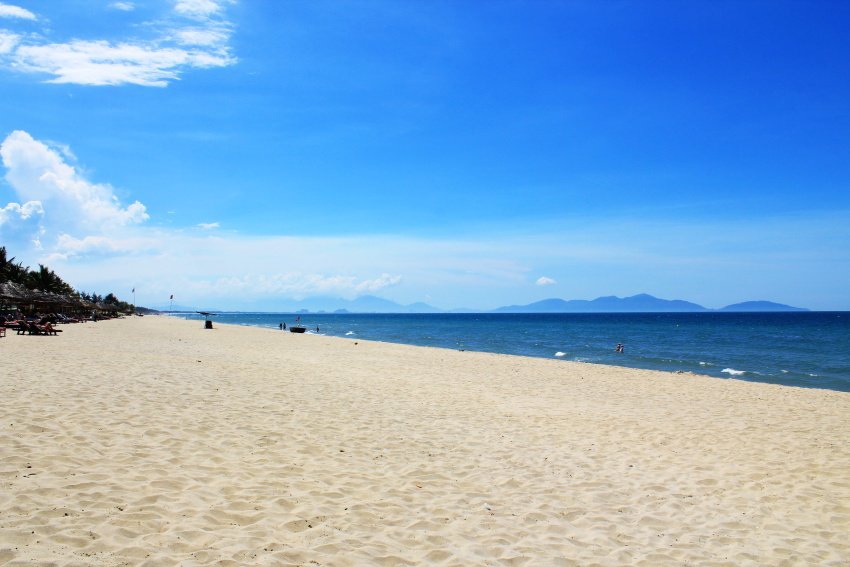 Cua Dai Beach, Hoi An
After spending many years associating Hoi An with tailor shops and a quaint, beautiful old town, I'd pretty much forgotten that it even had a beach!
Given that I'd never really heard all that much about the beach, I wasn't expecting it to be anything special. It was because of this that I was completely blown away. The beach was quieter, cleaner and prettier than I expected and it was extremely easy to escape the crowds and end up with your own private stretch of beach.
I spent an entire day reading, sunbathing, swimming and wondering why the hell I hadn't come here sooner.
Raglan, New Zealand
Of the 40 or so places I visited in New Zealand, Raglan was one of my absolute favourites. I love chilled out beach towns as it is but in Raglan I'd never felt so relaxed! I've already planned to spend three months living here at some point in the future.
In Raglan, I ended up having one of my favourite days in New Zealand. I was grateful for the freezing cold ocean after scorching the soles of my feet as I hopped over the black sand but that was the only downside. I loved sitting and watching the surfers, reading a book and being amazed at the non-rainy New Zealand summer we were experiencing.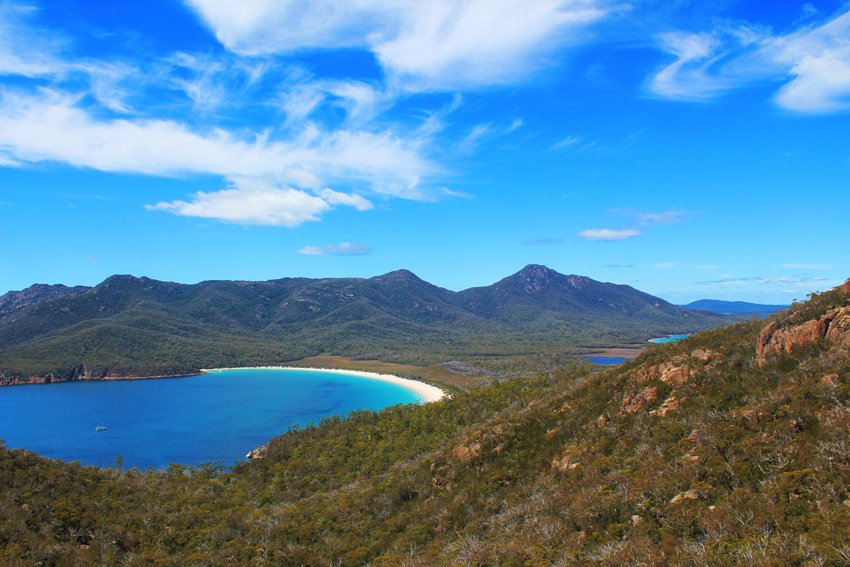 EVERY SINGLE BEACH IN TASMANIA
Seriously.
Tasmania is incredible and has some of the most beautiful untouched beaches I've ever come across. Driving up the east cost, I'd be asking Dave to pull over every three minutes as I spotted yet another amazing beach with not a single person on it.
If you love beautiful beaches with nobody on them then you need to go to Tasmania.
What do you make of my list? Are there any surprises in there? I'd love to know where your favourite beach is too so that I can add it to my list!