Berlin is a city that is alive.
From its inhabitants to its urban, gritty energy, it is a city that never stops. 'Poor but sexy' is how Berlin's hip mayor describes the city – it is a well-known fact that Berlin is edgier than most European cities.
Of course, Budapest is a cool city, and Lisbon is on the rise as a quirky, creative capital, but Berlin remains the champion of the hip European cities.
Its past is remembered clearly through how the city is historically divided geographically: East and West are now one united city with hints of the past division celebrated by breath-taking murals. Spaces that were once areas of detention are now transformed into essential, informative museum spaces with incredible architecture.
Berlin holds many impressive, sensual and poignant monuments that honour its shaded past. What most impressed me when visiting was the incredible street art that the city possesses. You can feel the history through the walls, the artwork and the messages that are shown. It is truly something to witness.
Berlin is a creative blend of history, modernism, edginess and organisation. When people visit Berlin, it is either a case of extreme dislike or extreme love and reverence for the city. It is because of its stark uniqueness and its steadfast approach to being a city moving through a traumatic time with an imperfect past. It is refreshing to visit a city that possesses a sensibility, yet a poised and bold stature.
Whatever you end up exploring on your three-day itinerary, just by walking through the city streets, you will get a chance to experience the city and its unconventional energy.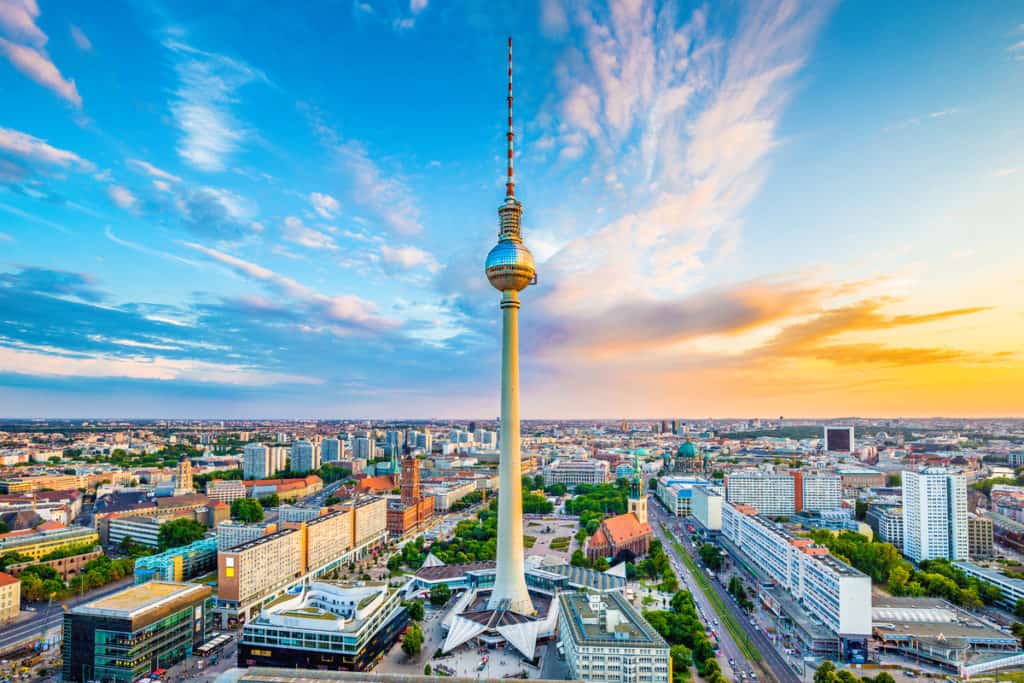 How Many Days Should You Spend in Berlin?
The question is, how many days should you spend in Berlin? The answer I would give candidly is three days.
In three days, you can experience some of the best things the city has to offer, whilst also enjoying the energetic vibe of the city.
It also gives you the chance to explore what Berlin's nightlife has to offer. You can venture into one of the renowned techno clubs or enjoy a cocktail and a cabaret show at one of Berlin's speakeasies in Kreuzberg.
With only two days, you risk not fully exploring its potential, and perhaps rushing around the city to see both its relaxed effortless East side, whilst also trying to fit in all the historic monuments in the city's epicentre.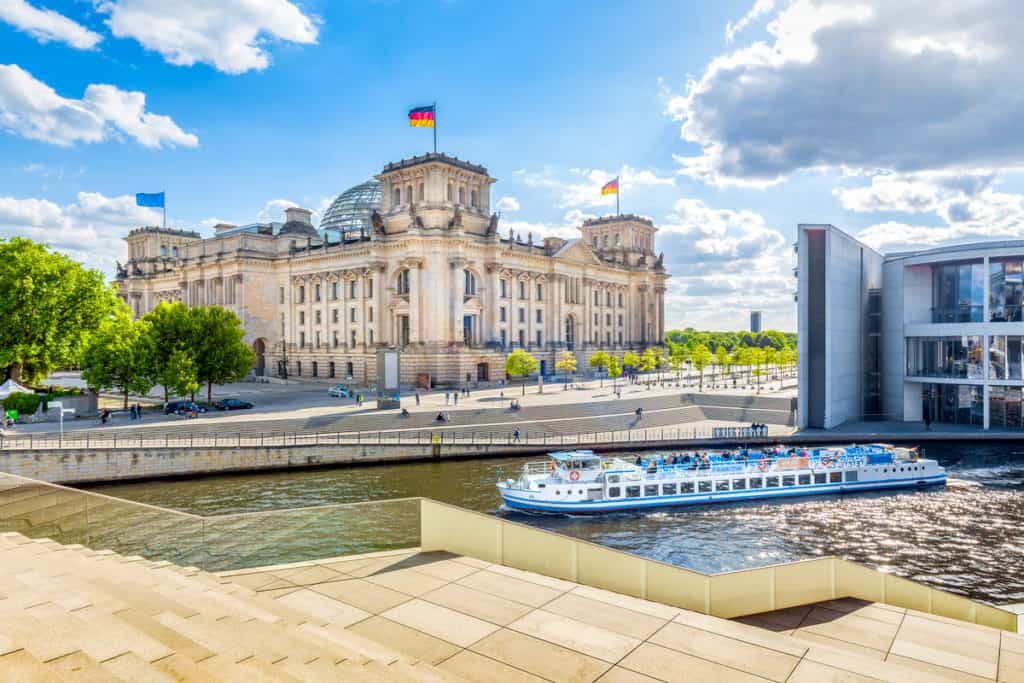 Day 1: The Historic Monuments
So, it is your first day in Berlin! I would suggest tackling all the main attractions that are nearby in the urban centre.
Start your day with a nourishing breakfast at the hotel and take the U5 service directly to the Reichstag building.
Early in the morning, you will find fewer crowds, bringing a peaceful start to your day.
The Reichstag is the official name of the German parliament building. The original edifice was burned in a fire in 1933, and the building we see now is the rebuilt structure with a modern tweak in materials used.
The entrance to the building is free but it is best to book online in advance (at least two weeks before departure). There are also guided tours to the dome building if you want in-depth insight into the politics and history of the building.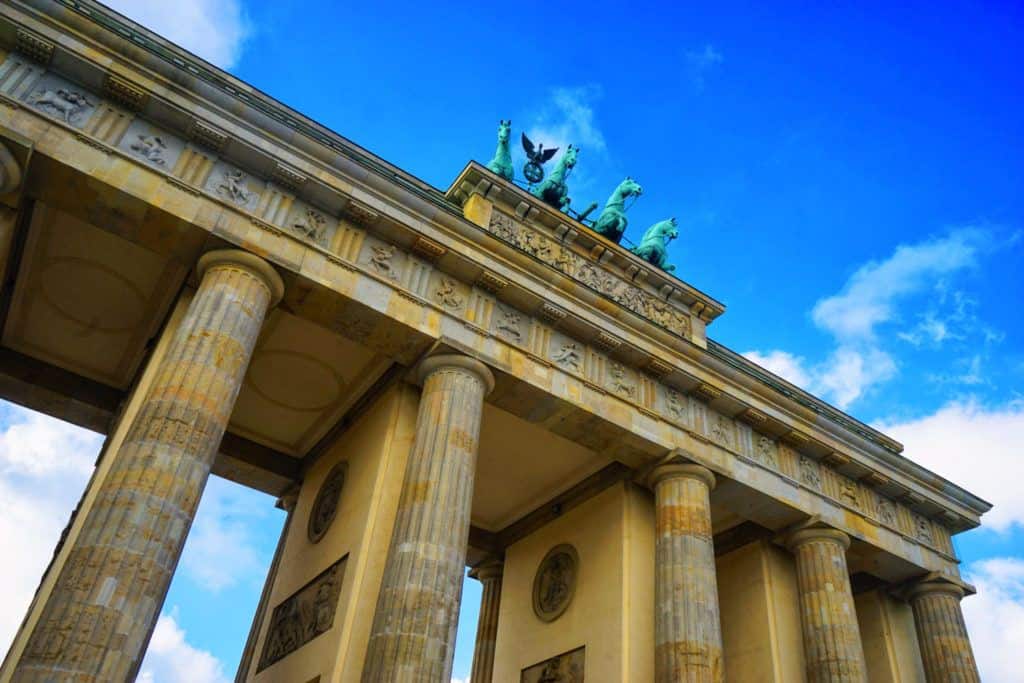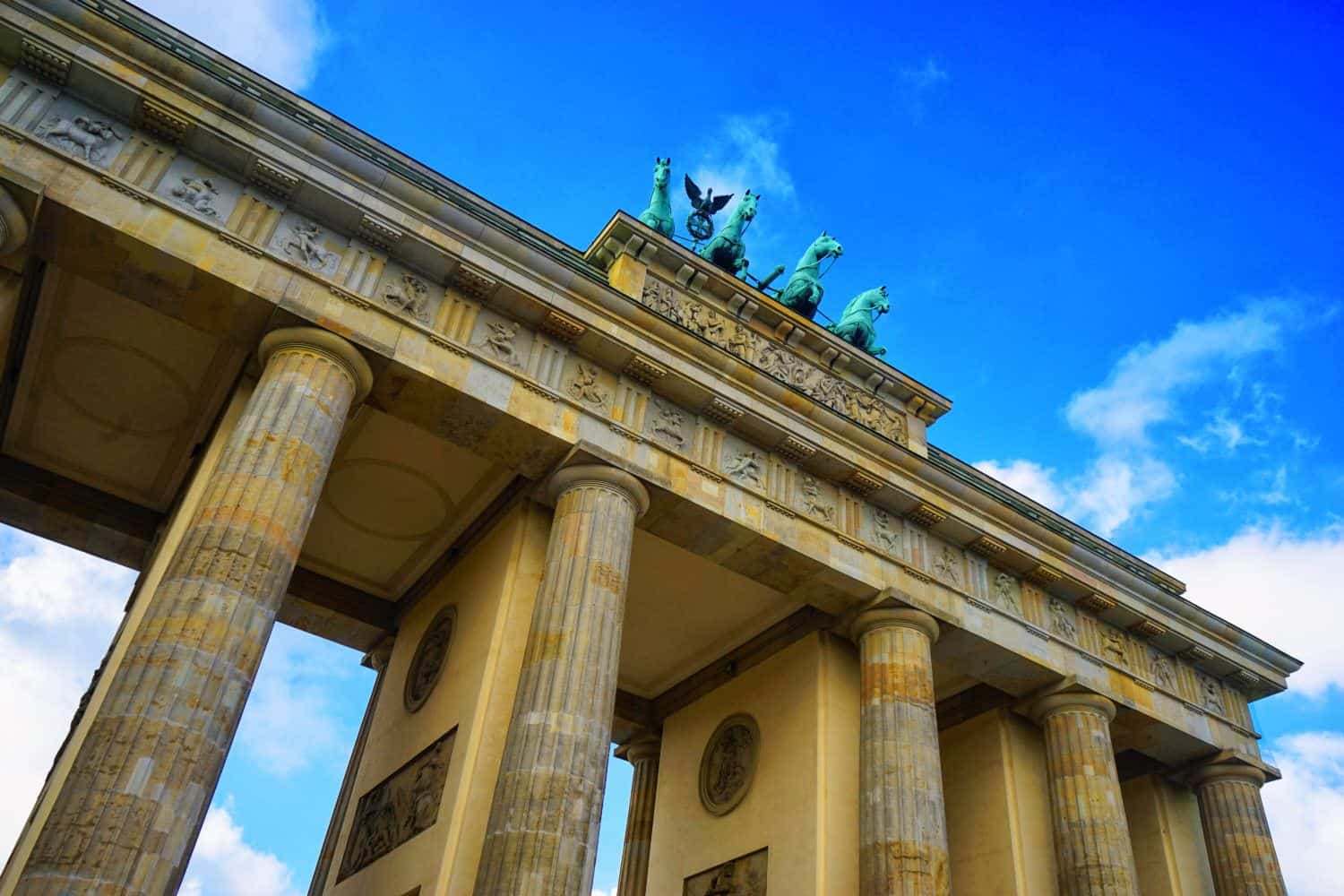 Next, walk about three minutes to the Brandenburg Gate, the most iconic and famous landmark in Berlin.
Once a symbol of a divided city, it is now a national symbol of peace and unity. Again, the earlier the better to see this historic gate to avoid huge crowds.
At night, there is a cool light show on the gate itself. It is a majestic landmark closely located next to lots of other attractions, so it makes a great stop on your sightseeing tour of Berlin's history.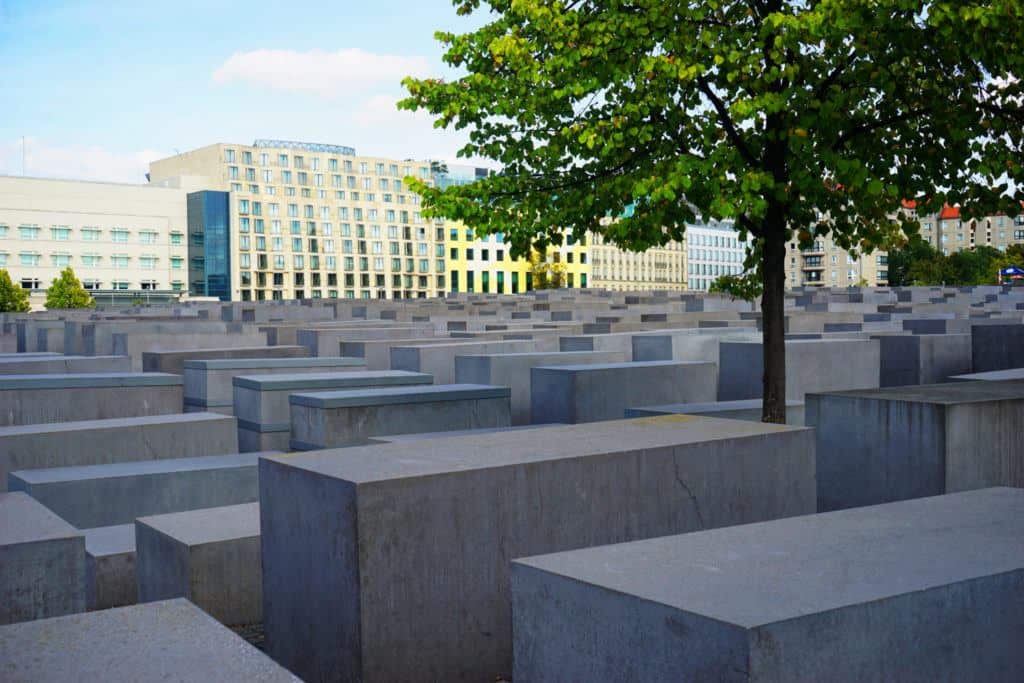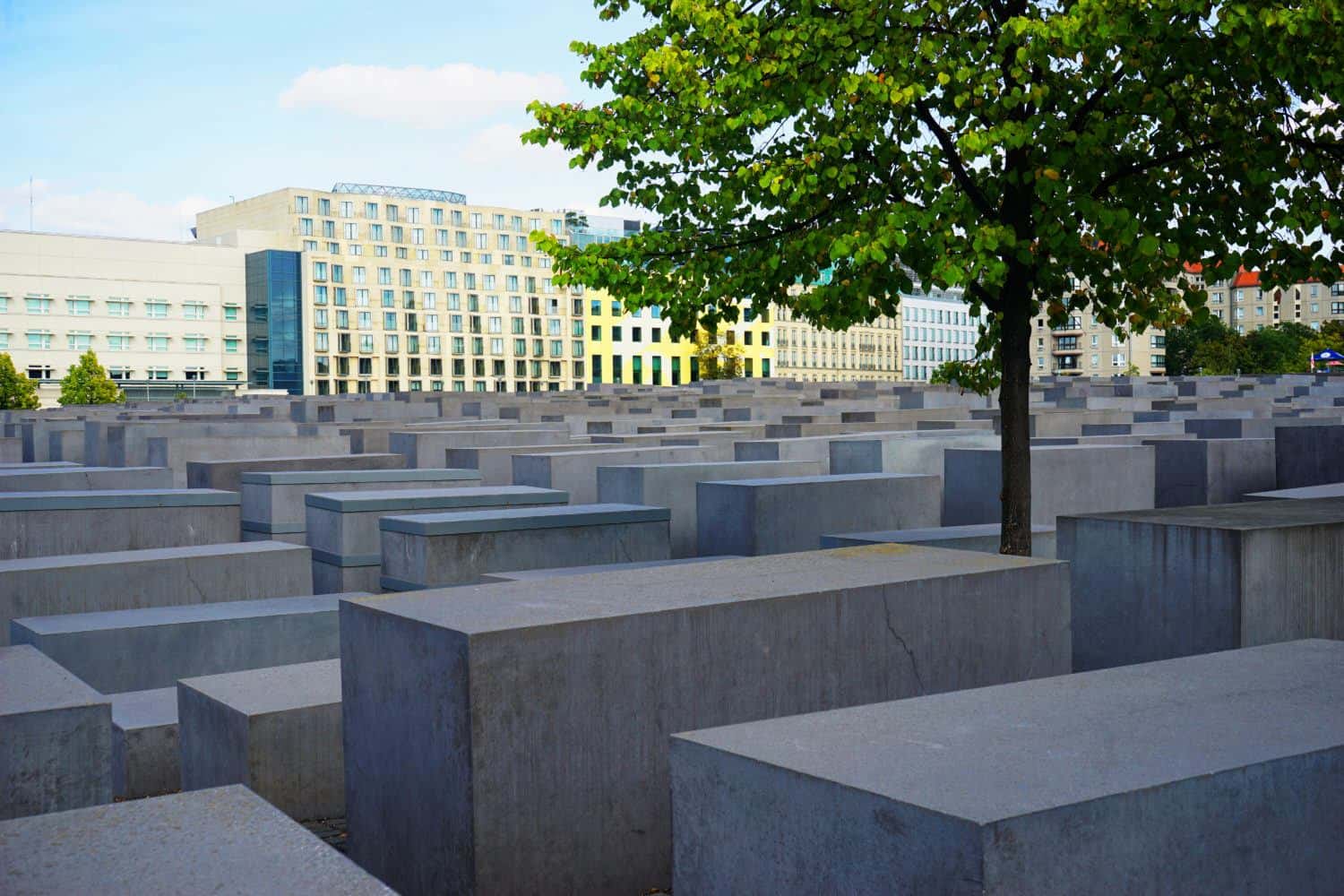 Another two-minute walk is needed to visit the sombre Memorial to the Murdered Jews of Europe.
It is a place of respect consisting of 2,711 concrete slabs arranged in a grid pattern. Situated on a former section of the Berlin Wall, it is one of the main tourist sites in Berlin since its inauguration in 2005.
An attached underground 'Place of Information' writes the names of approximately three million Jewish Holocaust victims.
Exuding a haunted, silent and sensitive aura, this is a place of commemoration and contemplation. Do not be tempted to sit on these memorial blocks or take excessive photographs.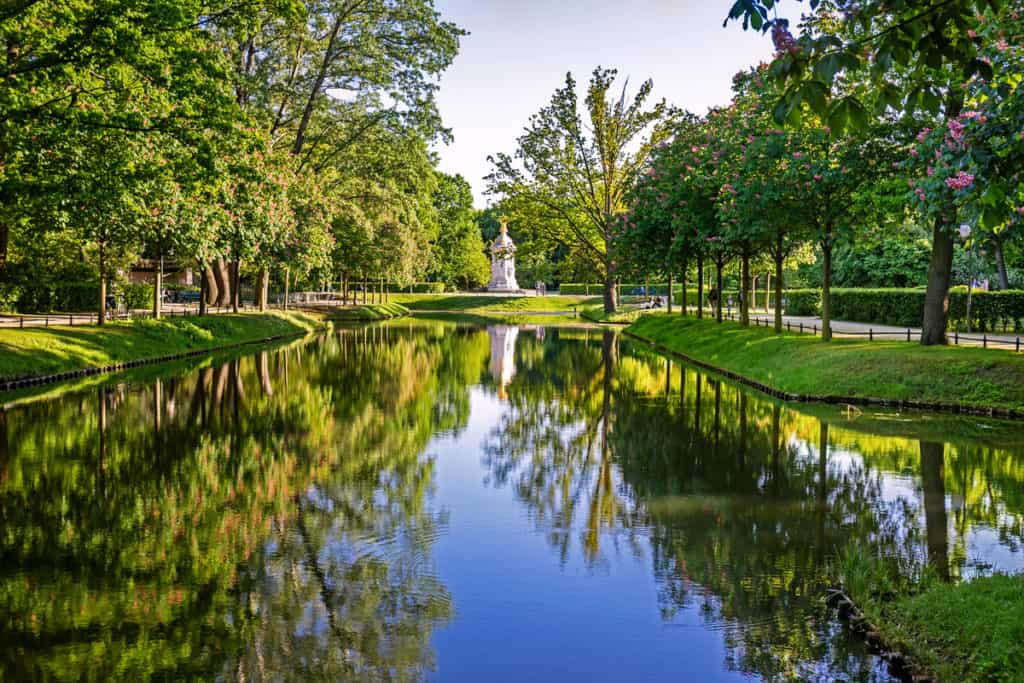 Located nearby is Tiergarten Park, a perfect escape for peaceful solitude. Translated loosely to Animal Gardens, I would personally recommend walking through the lush greenery to find an ideal spot for a lunch picnic.
It is vast: 500 acres are filled with wildlife and greenery. It also holds the zoo towards the west end of the park, if you fancy a lunchtime peak at the animals (you have to book to enter).
In the precise middle point of the Tiergarten, you will find the Victory Column. It is a monument, a giant pillar of Germany's past military victories over France and Prussia.
Only €3 to climb, it boasts amazing views of the whole city's urban centre. Just to note, take care when climbing the narrow winding staircase – if you feel claustrophobic it is perhaps not the best option to climb this column.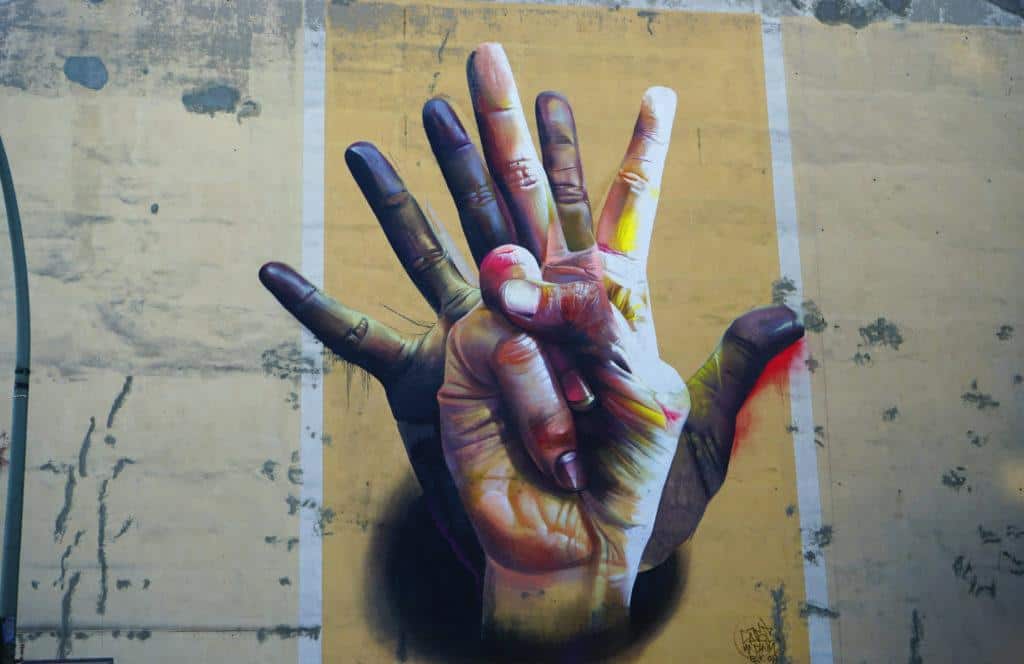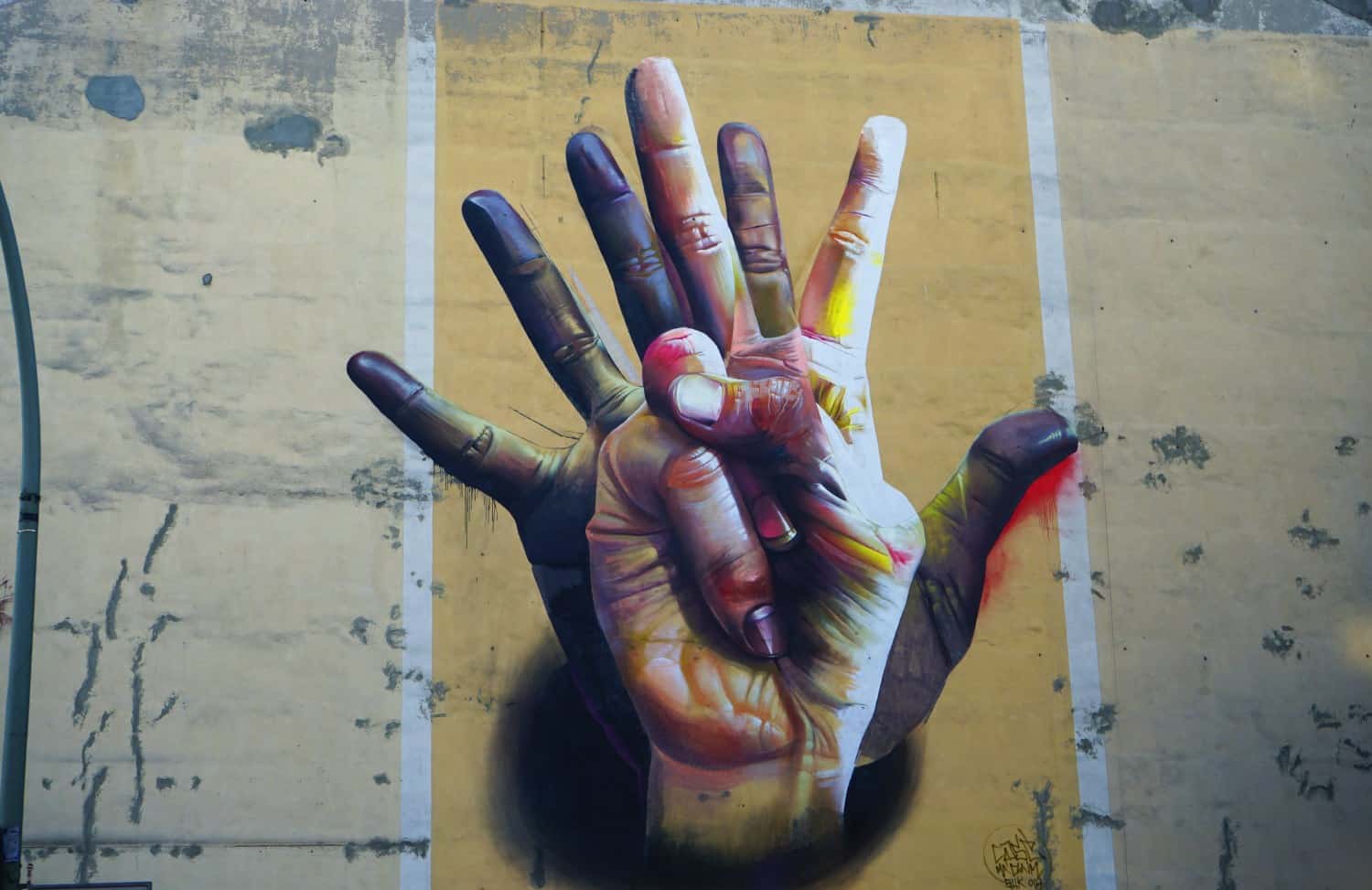 After lunch, head back to the centre and get the U5 towards Mitte, to engage in a street art walking tour.
The Street Art Walking Tour is with a live tour guide. They will tell you all there is to know about the graffiti culture, as well as let you experience Berlin's alternative urban art culture, taking you to secret spots around East Berlin. You will become well-versed in the history of the graffiti on the Berlin Wall.
Perhaps most interesting is the exploration of culture and politics behind the street art galleries.
The duration is three hours and is €18 per person – you get free cancellation up to 24 hours in advance. Book your tour here and become an expert in street art.
If after a street art tour you are feeling inspired to create some art yourself, there is a graffiti workshop held at a section of the Berlin Wall.
Also listed on Get Your Guide, it is €105.50 per person and it is likely to sell out as it is a huge success and is great fun to unleash your inner Banksy!
They begin the workshop with an interesting discussion about graffiti culture, and afterwards, the entire group will paint together, having lasting memories with professional photographs taken of your artwork.
Only lasting 1.5 hours, it is a great way to get some creative juices flowing, in between sightseeing Berlin's marvellous places.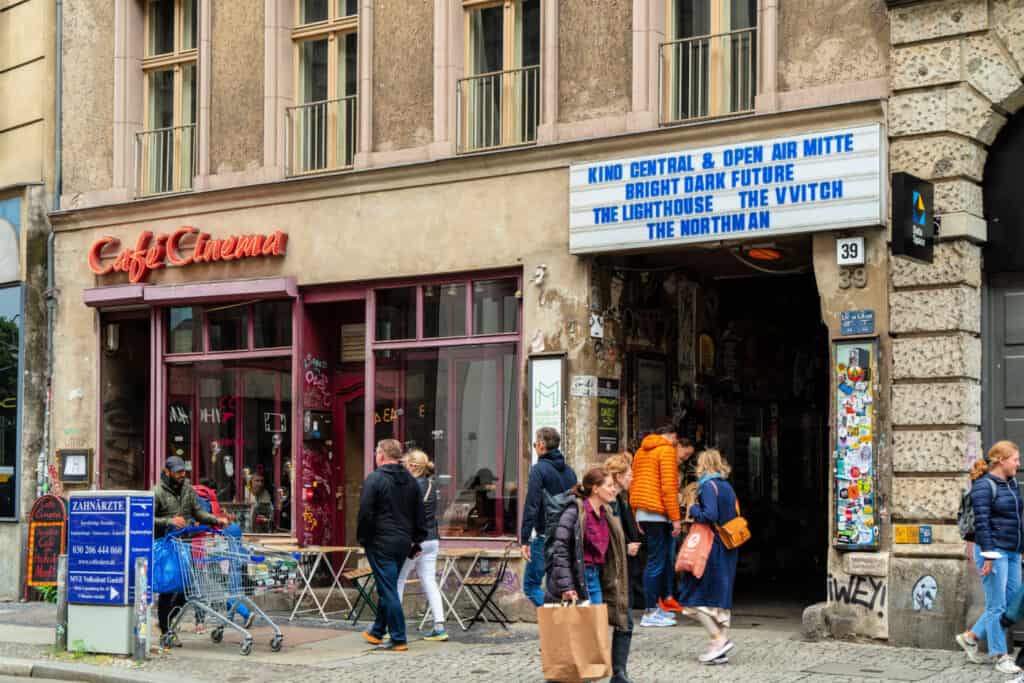 Day 2: East Berlin
Begin the day by searching for the Hackescher Markt hidden alley, one of the quirkiest spots in the city. To find it, however, maybe a bit tricky.
Head to the Cinema Café on Rosenthaler Strasse where an unassuming alleyway runs alongside it. After a dark entrance, you are greeted with a vibrant courtyard. It is home to many hipster cafes, artsy stores and boutiques and, of course, captivating street art.
If yesterday's street art walking tour did not satisfy you and you want a more well-rounded tour of Berlin's alternative side, the Urban Jungle Tour is very popular.
The meeting point is in the hidden alley: after taking a solo exploration of the courtyard, you may add to your existing opinions from the expert knowledge of the tour guides.
Costing €75 per person, you get the chance to discover the unique street and go to 'off-the-beaten-track locations. Not only this, but you will also hear local stories and taste the best German beer in town (according to these particular tour guides). Lasting 2.5 hours, it is a perfect amount of time to explore the quirkier side of Berlin with a little help and with other like-minded visitors.
Added to the ticket price is one subway (U-Bahn) ticket per person, so you can use this single ticket to venture off to your next destination. Take the S7-Bahn and U3-Bahn service to U Görlitzer Bahnof.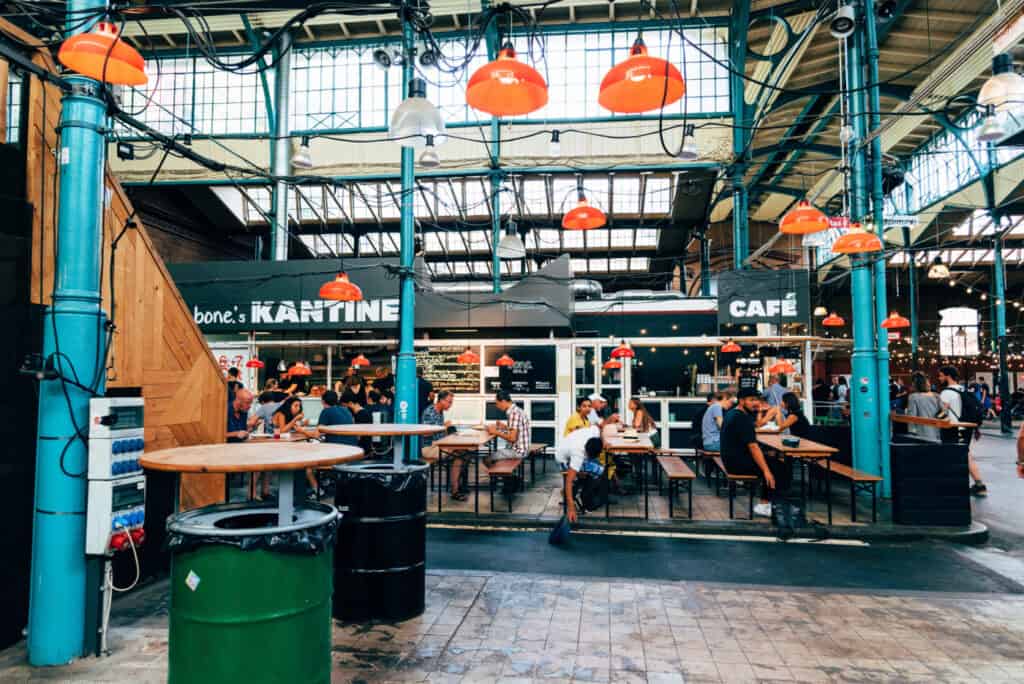 For a respite from the sightseeing, I would recommend taking a look at the indoor market situated south of the river, parallel to the East Side Gallery. Markthalle Neun is an indoor market with international food vendors and shops. It occasionally puts on community events, but its street food to choose from is the winning prize for coming here.
Berlin is very vegan and vegetarian friendly. Many of the stalls are fully vegan and there are plenty of plant-based options to choose from. In addition, you can find wild oysters, bone broth, BBQ pulled pork sandwiches, artisan cheese, and of course, cocktails and craft beer. For a spot of lunch or a savoury mid-morning snack with an abundance of options, this is the perfect place to wander around before venturing on to the next stop.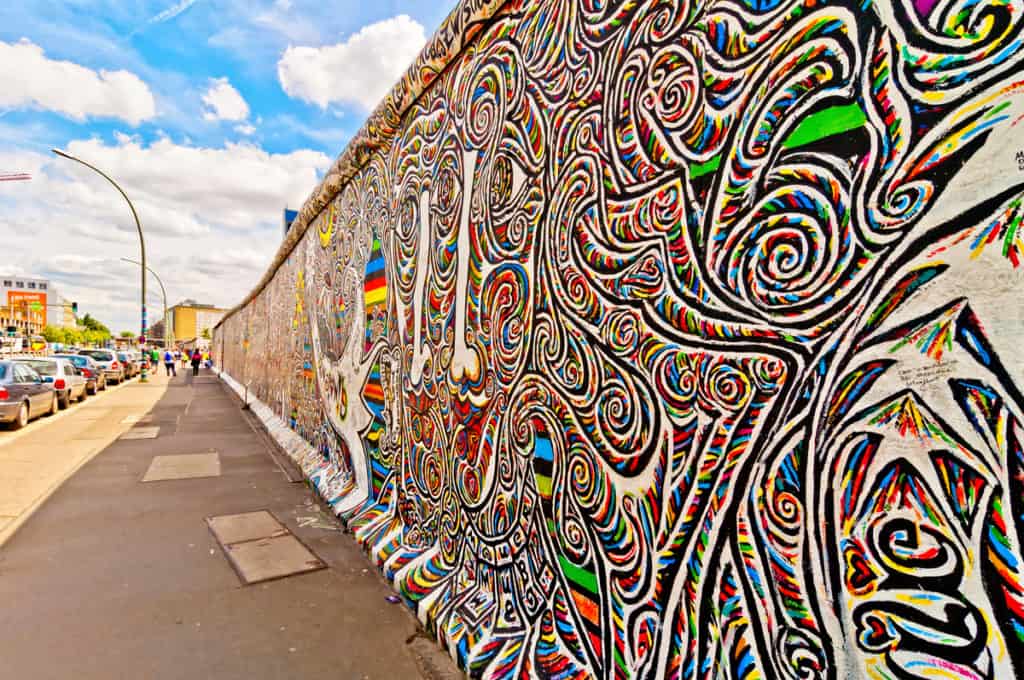 Now with a satisfied stomach and mind, head towards the Oberbaum Bridge to cross to the other side of the river.
With a historic double-deck pathway overlooking the River Spree, you'll find a landmark opened in 1896, a great bridge to snap a picture of the water's reflection and the domed arches that accompany the bridge. Once you have arrived at the other point, the famous East Side Gallery awaits you.
The East Side Gallery is a section of the Berlin wall which stands as a site of street art. It is 1316m long, sitting along the eastern bank of the Spree River and is considered the longest open-air gallery in the world.
After the fall of the Berlin Wall, artists from 21 countries came to paint murals to celebrate Germany being reunited and to never forget the atrocities that occurred here in Berlin.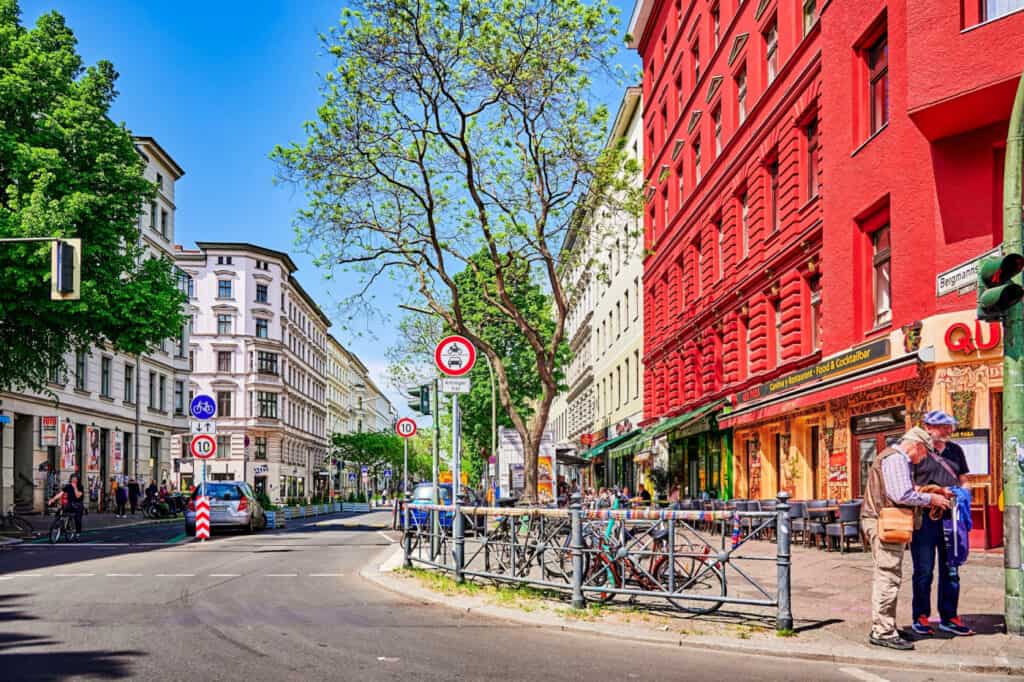 I would recommend working your way from East to Central, stopping whenever you feel called to the artwork and its messages conveyed. From the end of the East Side Gallery, I would pick up an E-Scooter to explore the remaining parts of East Berlin before proceeding to the district of Kreuzberg. If scooting down the ordered streets of Berlin does not entice you, walking is always a good best option, or you can hire a bicycle instead.
Full of artists, bars with outdoor seating, falafel and shawarma joints, and record and bookstores, Kreuzberg is a neighbourhood that is home to a large Turkish population, making it a bustling, diverse place with lots to see.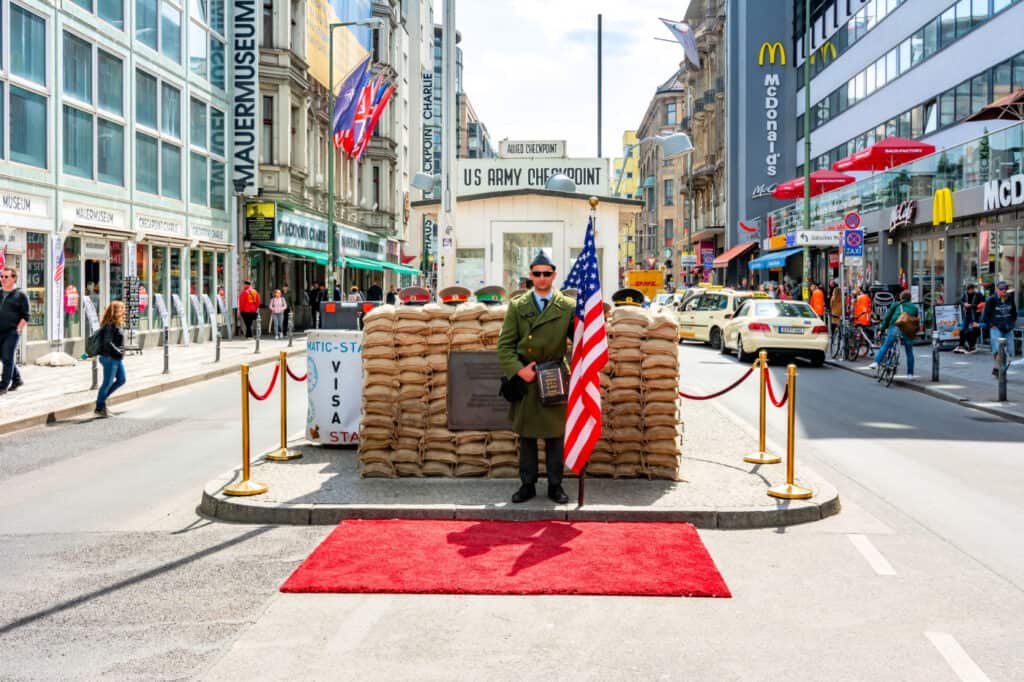 Oraniestraße is a long street stretching from Kreuzberg to Checkpoint Charlie. You can either walk the whole way or take an E-Scooter or bike to sightsee but with added speed and some fresh air!
Before visiting the Topography of Terror, Checkpoint Charlie is a historical landmark marking the boundary of east and west Berlin. You are greeted with a white sentry guard house and a cobbled border line.
Tourists queue up to take a photograph with the guards, but I suggest you skip this part and simply admire the symbol of history that stands in front of you.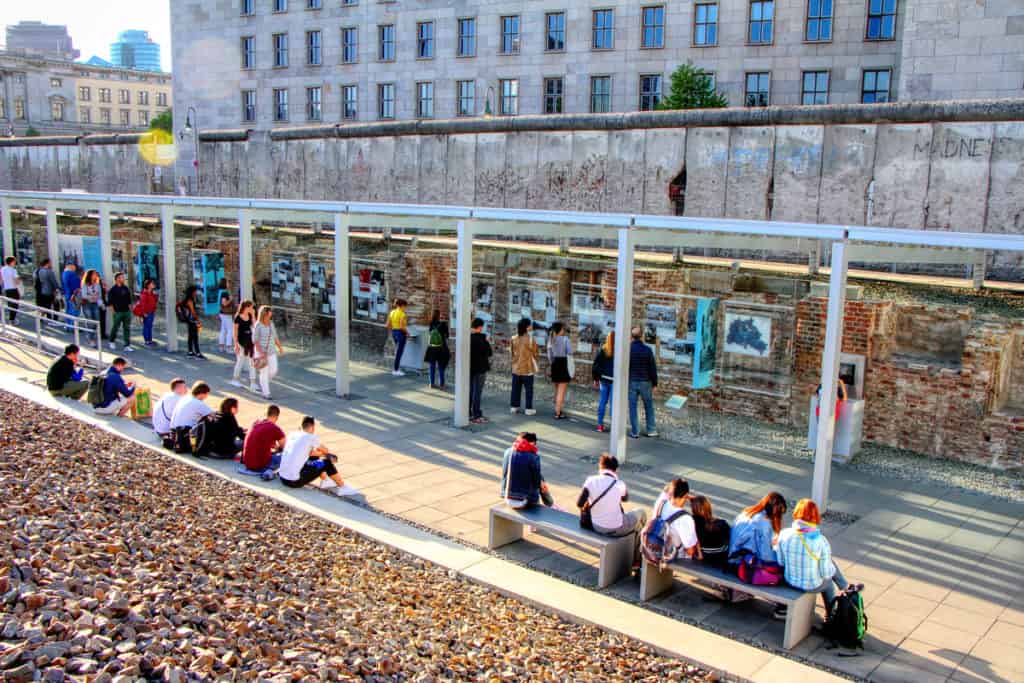 To connect the dots of the story of the Third Reich, visiting the Topography of Terror will give you an insight into the troubled past. It is an open-air exhibition on excavated ruins of the headquarters of the Secret State Police, the SS and the Reich Security Main Office.
If you do not end up visiting part of the Berlin Wall, this site includes 200m of the wall, marking the border between the districts of Mitte (East Berlin) and Kreuzberg (West Berlin).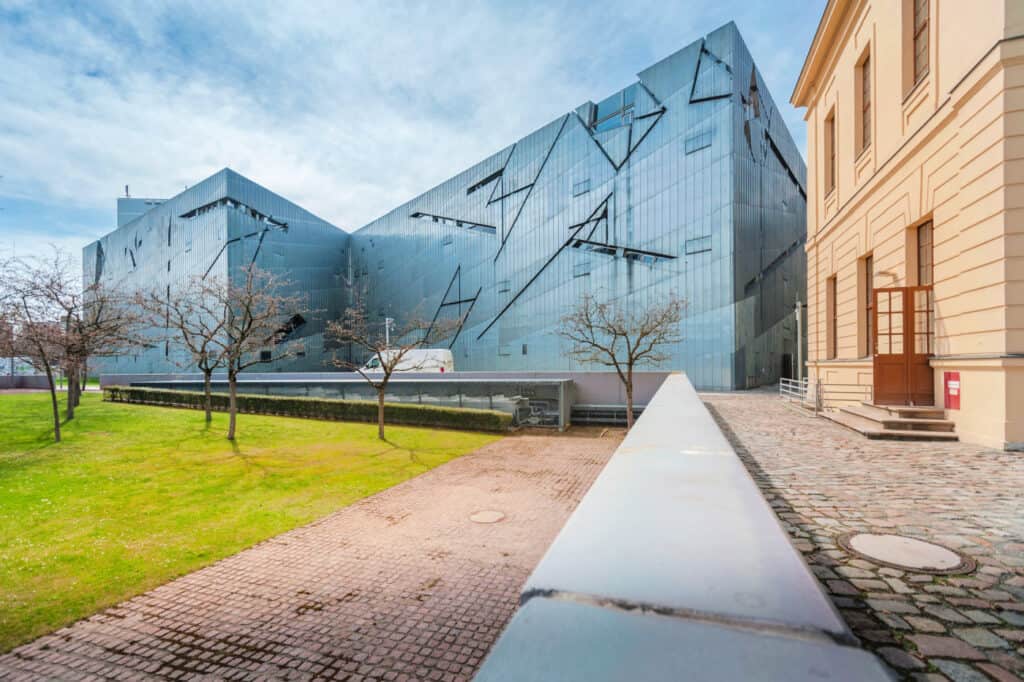 If you have time and want a deeper explanation and story of Berlin's complex past, the Jewish Museum is a must-visit. Here, you can learn more about the personal stories of the Jewish community.
The building and museum were designed by Daniel Libeskind – this particular building became an important part of the city, its history and its attempt to understand its past. What is quite special about this museum is that it opens the floor for Jews to tell their personal stories, hearing anecdotes and real sentiments of that particular time in the flesh.
Closing at 7 pm, you have plenty of time during the day or late afternoon to explore this striking contemporary building and what it has to offer.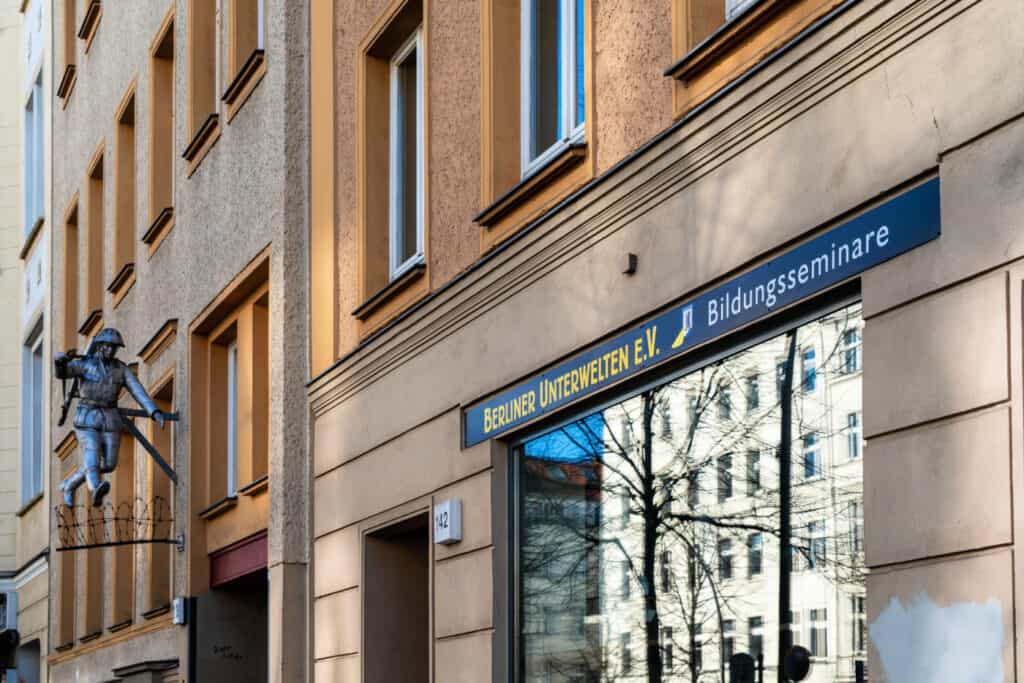 Day 3: Tours, Tours, Tours!
The last day of your packed three-day Berlin trip can be spent in North-East Berlin, starting the day underground.
The city has much to see above ground as well as underground. Berlin truly has an underworld of history and presence.
There are many different tours to book on this website. I took, and loved, Tour 1, which guides you through rooms in the subway that were also expanded for air raid protection purposes. My parents took Tour M while they were in Berlin and loved it, so I'm confident in recommending that option, too!
Much like all the other historical attractions in Berlin, this tour embraces you to feel emotion, guiding you through how things were at a difficult time in history. It is a very sensory experience. All tours operated by this particular company require masks when visiting. 
I wrote an in-depth guide to my experience on Tour 1, which included quite an embarrassing mishap part-way through!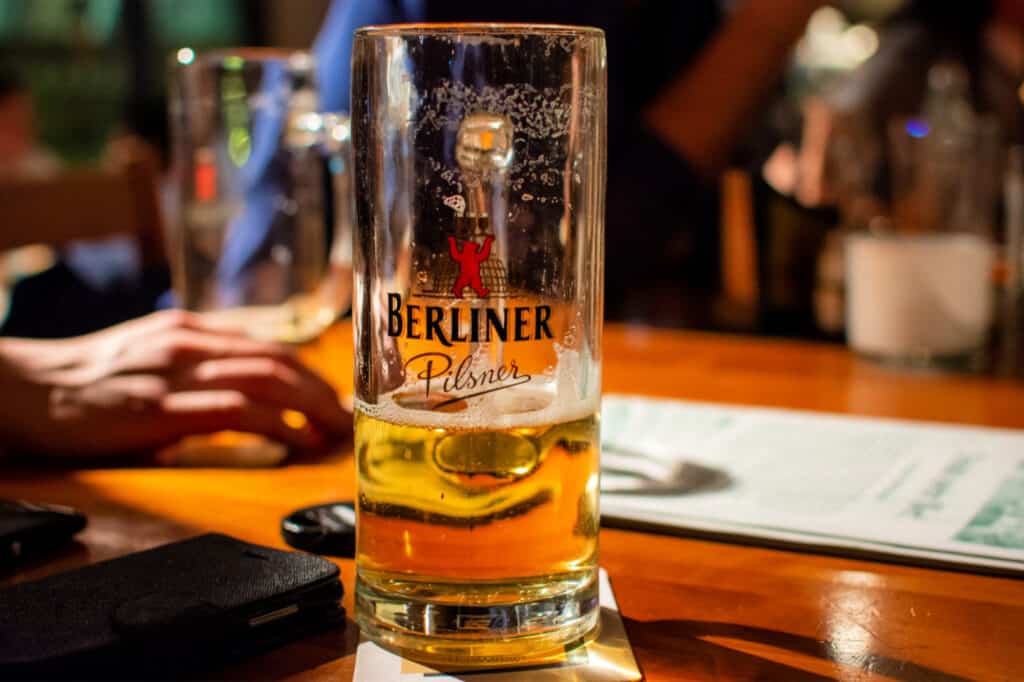 Next on the itinerary is another tour, but this time exploring Berlin's craft beer scene.   If you thoroughly enjoy craft beer, Berlin is the place for you. On Airbnb, you can find an experience to help you better explore beer culture. From €46 per person, the tour lasts 3.5 hours, meaning you will get an in-depth explanation of all there is to know about craft beer. 
Meeting in Prenzlauer Berg, you will head to a craft brewery built in 1893. You will inspect brewing kettles and understand the brewing process, getting the chance to taste the beer and learn about its history. Then, craft beer bar hopping is on the agenda, with the last one situated next to Berlin's famous Mauerpark. If you are interested, book your tour ticket here.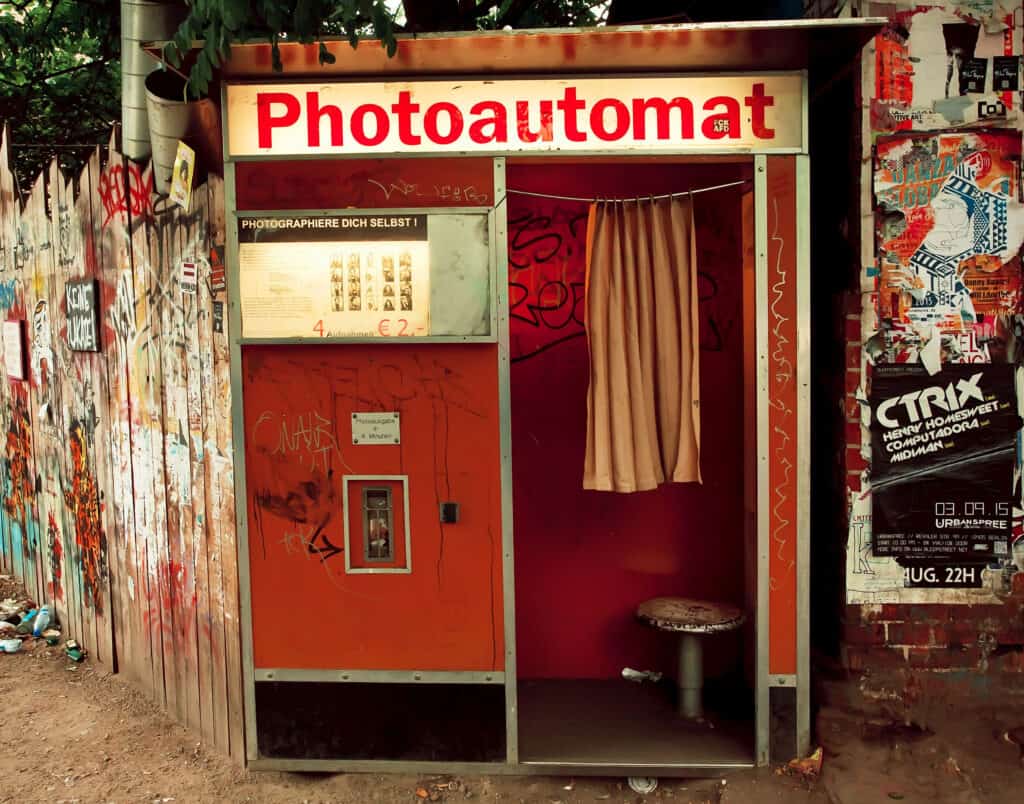 On the way to the subway, you will find a Photoautomat, an old-school photo booth. Only costing €2, it is a great way to make a memory of your time here in Berlin.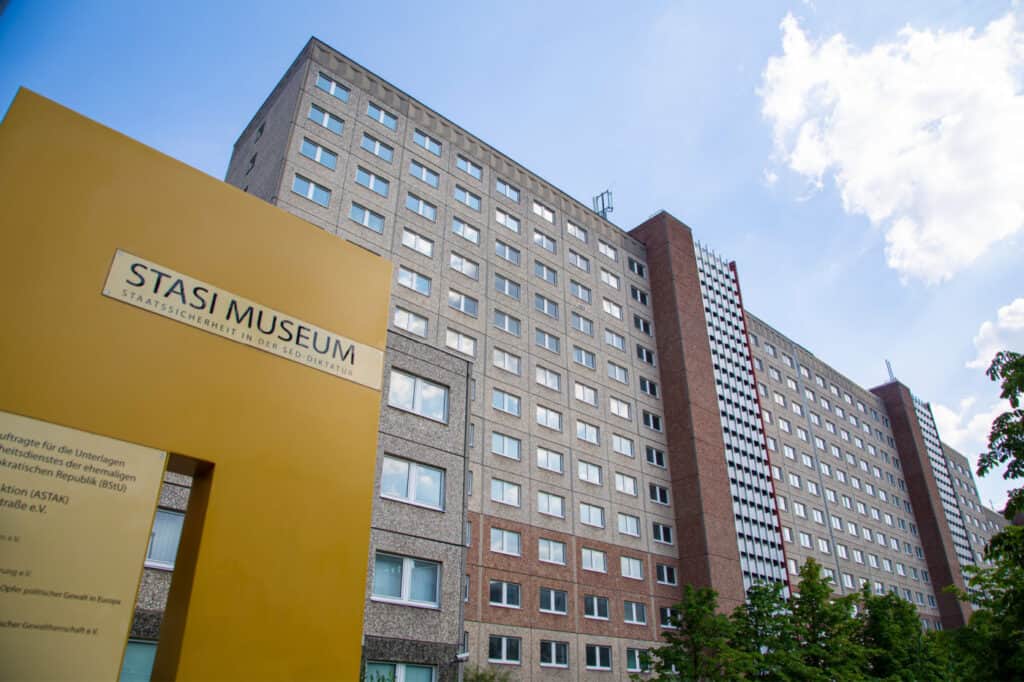 If you have time, I would recommend one last museum to visit. The Stasi Museum is a museum dedicated to the history of the terrifying secret police, the GDR. It is estimated that one in 10 East Germans worked as an informant for the Stasi in 1949. The museum also highlights Orwellian brainwashing that took place in schools.
After a long day of exploring the city, end your night by treating yourself to a cocktail at a speakeasy bar. If you are thinking of going out after to one of Berlin's many clubs, you can treat this space as a place for starting your night in style, before a long night ahead. 
These particular types of bars are very common on the East side of Berlin and are enjoyed by locals and visitors alike. The Becketts Kopf in Prenzlauer Berg is a chill spot where you can relax inside on red leather sofas. I must add that there is no standing allowed inside so show up relatively early to find a seat. To get in, there is a photograph of Beckett hanging in the window of the bar. Ring the buzzer and check for availability inside.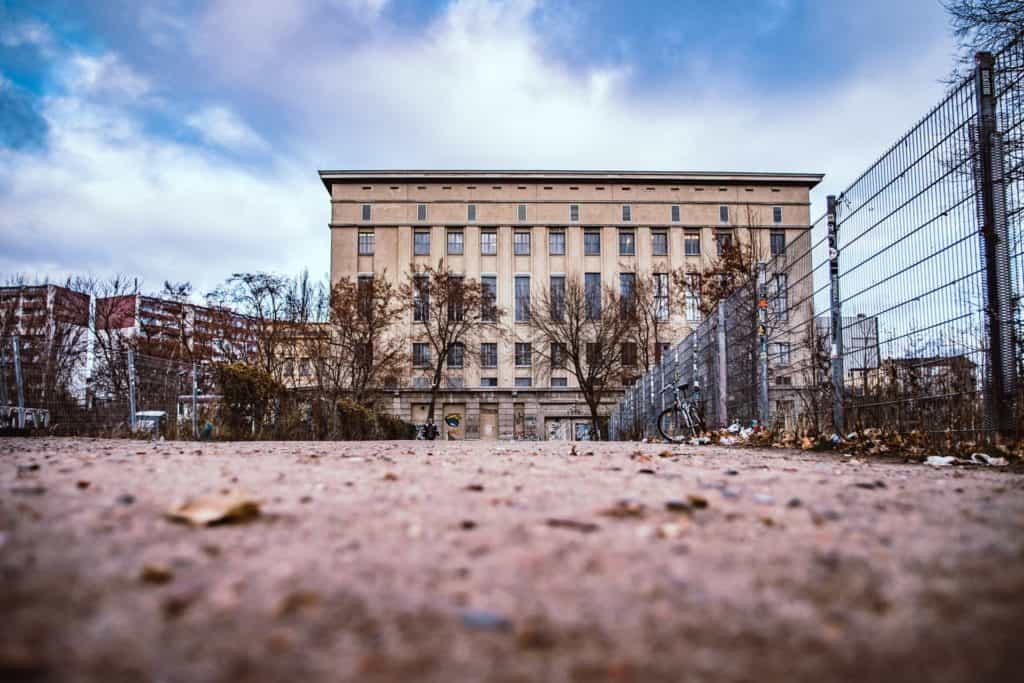 If you are into techno, you can try to get into the infamous Berghain club. If that's not your go-to option, yet you still want to enjoy the techno scene, I would recommend Tresor which is in Kreuzberg.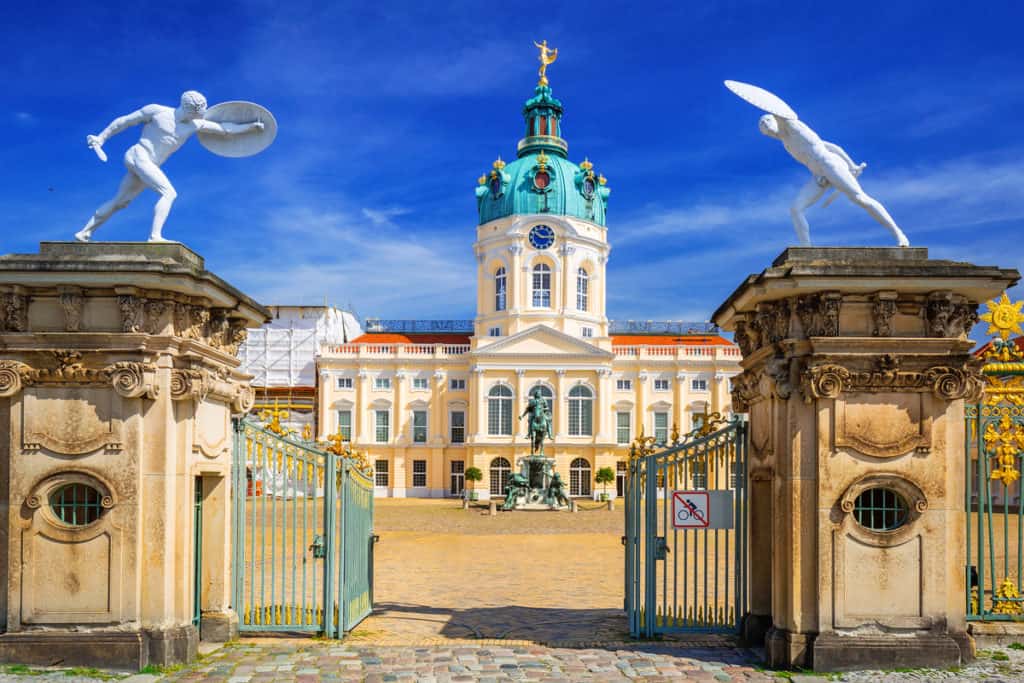 Where to Stay: Boutique Hotel Mittendrin 
Where I stayed in Berlin is a repurposed apartment called the Boutique Hotel Mittendrin. 
It was glorious. Located in the bustling shopping district of Charlottenburg-Wilmersdorf, it is central to amenities and the historic hub of Berlin's centre. 
Just a three-minute walk to Kurfürstendamm and the KaDeWe shopping mall, it was great to be surrounded by a huge number of restaurants, bars and shops.
Not only this, but the train station for the underground is a five-minute walk away (U Wittenbergplatz). The U2 line was great for the east-west connection – it got us places in less than 20 minutes.
The interior of the hotel was stunning. I was blown away by the mix of rustic and modern chic furniture. Being a historically characteristic old apartment house, the original unique features were still present. The rooms were airy and light, with big windows and a coloured accent wall (ours was a deep maroon!) The room came individually furnished: the seating area was a luxurious add-on, and it was perfect for relaxing before a goodnight's rest.
Perhaps the best thing about staying in this hotel was the breakfast service and our host Sabine. It was delicious and the quality of the food was fantastic. Each breakfast was a little different from the last. From 7.30 am till 10.30 am (which is perfect for a full day of exploring), the spread was generous, and it catered to all our needs.
The most interesting aspect about this wonderful breakfast experience was that you are placed all together at one table, allowing a chance to bond with other guests from all over the world which fostered a genuine community feel in the three days we stayed there.
Sabine, our host, was wonderful. She took care of us and every little detail. It was a beautiful relaxing stay at this little boutique hotel in West Berlin, a truly unique and intimate experience – perfect for a city break.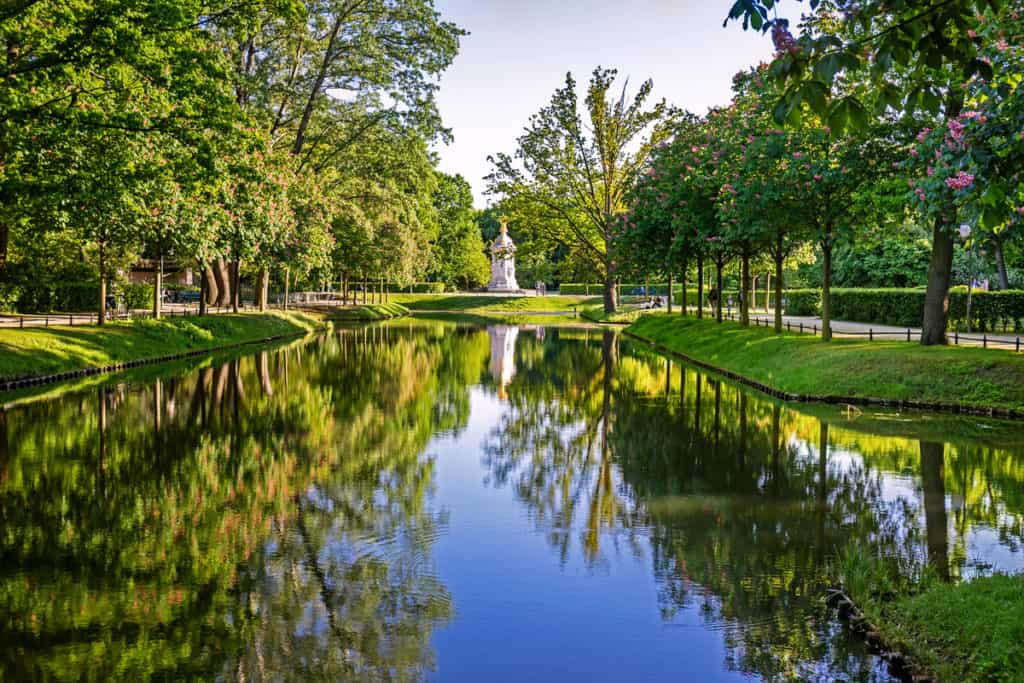 The Best Time of Year to Visit
Berlin is best to visit from late spring to early summer, or late summer to early autumn.
From May through to September, the weather is ideal for strolling, sitting in outdoor cafes and taking walking tours of the city.
Specifically, I would recommend May/June as the ideal month to travel to Berlin. The weather is glorious: sunny blue skies and not scorching temperatures just yet, the crowds are limited, and if you search for them, there are lots of festivals occurring in the month of May.
In the summer, Berlin comes alive. The streets are packed with city dwellers enjoying locally sourced craft beer and iced lattes, basking in the heat and chatting with friends. The green, ordered streets are made even greener by the sun's touch; everything is made vigorous and vibrant.
One must know that summer is the rainiest season in Berlin because of the heat, but that shouldn't stop you. Enjoy what Berlin has to offer!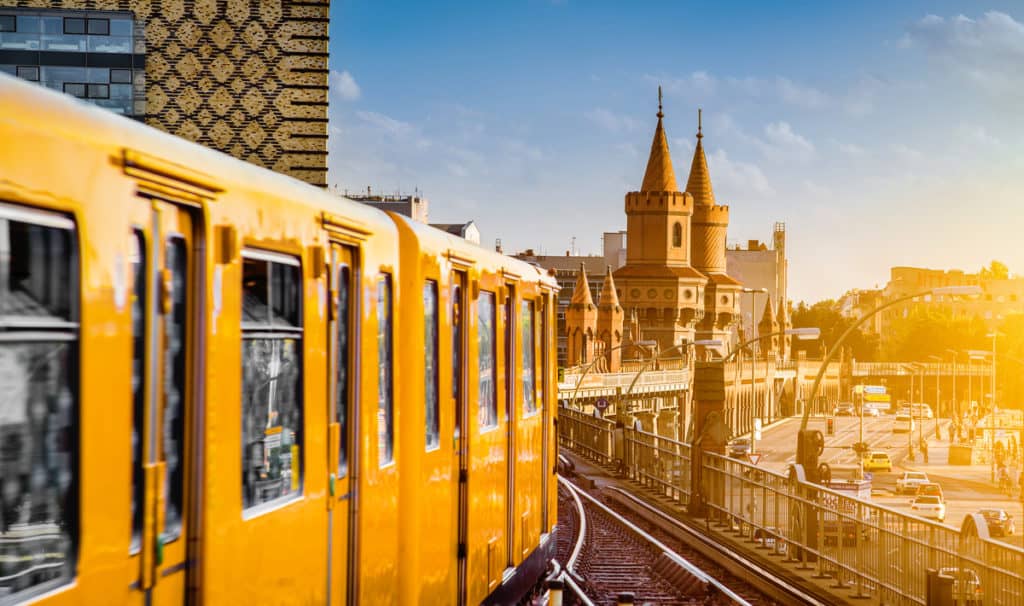 Transport: Getting Around the City
Like every other major city in Western Europe, Berlin is super well connected. I would advise using the U-Bahn underground trains as your main source of transportation. It runs on 10 coloured routes throughout the city with trains coming every five to 10 minutes during the day.
With sustained action from 4 am till 1 am on weekdays, and weekends the U- Bahn and S-Bahn operate 24 hours.
If, on a weekday, you decide to explore Berlin's nightlife scene, the Metro tram runs on a 24-hour basis, arriving in 30-minute intervals. Alternatively, there are night buses (N1-9) which follow subway routes.
In terms of pricing, in the fare zone AB (which is the urban centre) it costs €3 for a single ticket. This includes a two-hour journey one-way, which means you will have to purchase another ticket for the return journey.
For a 24-hour single ticket, it costs €8.80 and you can take as many trips as desired, and for a 24-hour group ticket, the price is €25.50. This includes up to five people including your dog!
It is a symbol of the city's organised and bureaucratic way of life. This is juxtaposed with the edgy, gritty aesthetic of the underground train stations: the names of the stations are written boldly on the wall, and yellow is the primary colour underground.
The S-Bahn elevated trains are less frequent and not as well connected as the U-Bahn service. However, it is the preferred choice for travellers venturing to the outskirts of the city.
Berlin also has an efficient bus system but is slower than the rail. Sometimes, it is considered unreliable by German standards. It must be stated that masks are still required on public transport.
Of course, metered taxis can be hailed through the city streets or taxi apps such as Uber operates perfectly well in Berlin. It is said that in Berlin Uber is much cheaper than in the US and the UK!
If you want a more cost-effective, sustainable way of travelling through the city, cycling is a great option. Visitors may choose from seven or eight different companies of bike hires which all operate as 'dockless' bikes. This means that riders can leave their bikes at their destination when they are finished, and not have to return the bikes to a docking station. You could also try an E-Scooter if you are feeling adventurous.
You can choose from Lime, Bird, Tier and Bolt. All you have to do is download their app, enter your details and scan the specific bar code on the scooter and you're off! It is as simple as that. This is a great option for when you don't have to travel too far from one destination to another and to explore the city dynamically. Walking is always a safe bet, but if you are short of time, use the other options mentioned above.

Safety Advice: Beware of Fake Policemen
Compared with other major cities, Berlin is considered safe, however, there are some universal precautions that you still ought to bear in mind. Stick to busy, well-lit streets at night and beware of pickpockets, especially in busy touristic areas.
Avoid falling asleep on the U-Bahn, especially at night, as wallets and phones are often stolen from sleeping passengers. ALWAYS keep valuables close to you.
A scam known to most metropolitan cities is fake policemen. Beware of these characters as they are trying to steal from you in popular tourist attractions. They stop tourists under the pretence of searching for drugs or counterfeit money (they demand to see ID cards).
If you are going out at night clubbing, watch out for drink spiking. Always keep your drink close to you.
One thing to be aware of is protests. The youth of Berlin are inspiring and are actively standing up for worldly issues. Sometimes, however, they can get pretty tense, and people can get injured. Stay away to avoid these problems.
If you decide to rent a bike, lock it up safely and securely when it's parked. Watch out for cycle lanes when walking, and don't walk on the wrong side of the pavement!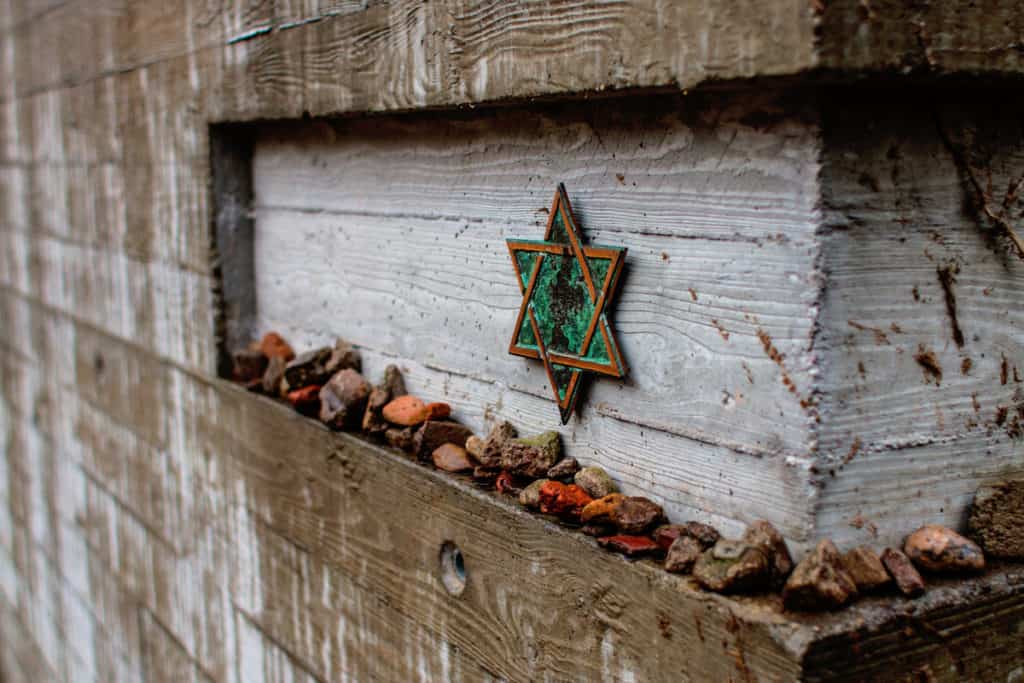 What to Know Before You Go
Politeness and manners are important. Saying good morning (Guten morgen) and good evening (Guten Abend) is important, as is knowing when to say it at the right time.
Germans are sensitive about their past, so tread carefully and with the utmost respect. That being said, it is perfectly ok to be curious and ask questions about the past, to get a more well-rounded view of that specific period. Indeed, Young people nowadays in Berlin are open to being vulnerable and having honest conversations about their history and what atrocities have occurred.
It must be mentioned that there is a strict code of conduct when it comes to do with traffic. Traffic rules are extremely important here in Berlin: Do not cross a road when the little man is red.
This also goes for cyclists – if they do, a hefty fine is coming their way. This shows the other side of Berlin, the rule-bound and bureaucratic Berlin.
Lastly, do not forget your European adapter if you are from the US or the UK!
I hope I have explained everything there is to know about Berlin's main tourist attractions and its quirky, edgy East side. It is truly a marvellous city, a city like no other in Europe.
Enjoy your vibrant stay in Berlin!