With live music, weird and wacky museums, street art on every corner and some mouthwatering Tex-Mex cuisine, there isn't much missing from Austin. Which I'm sure is a huge reason Texas' capital has become such a popular destination.
Some say Austin is the 'coolest city in America'. I'll leave that up to you to decide. But Austin is unapologetically itself. This may be the reason bats feel so comfortable under the Congress Avenue Bridge, and definitely why they're such an attraction.
Austin is a big city that feels more like a big community. Travelers to the city will have to put on their best walking shoes in order to see it all in three days. Luckily, the urban scenery is as beautiful as it comes.
There are so many ways to spend your time here. But read on for all the best sights, a mix of fun indoor and outdoor activities and delicious eats that will have you exploring like a local.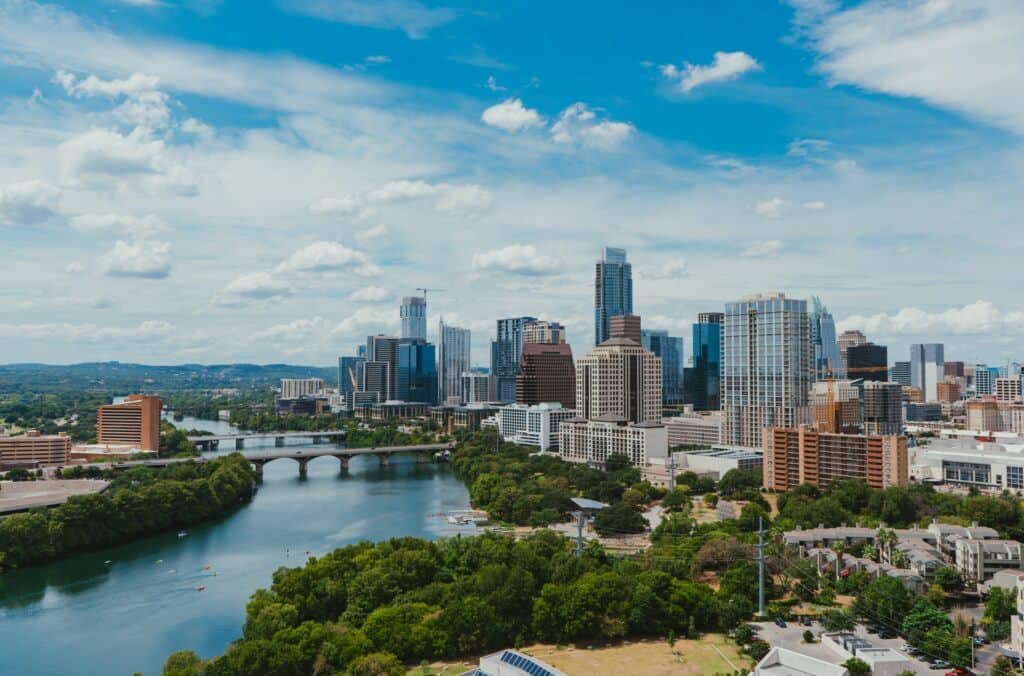 Where to Stay
There are so many unique parts of Austin that you could choose to base yourself in multiple neighborhoods and be happy with your choice. But we have narrowed it down to two.
Downtown Austin puts all the fun and games right on your doorstep. Be within walking distance of Lady Bird Lake and also the action on 6th Street. Downtown is where you will find some of the best nightlife, great local parks and the city's best museums.
Another excellent choice would be South Congress. A youthful community full of arts, cozy cafes and laid-back bars, you will have plenty to do without as much of the bustle of downtown.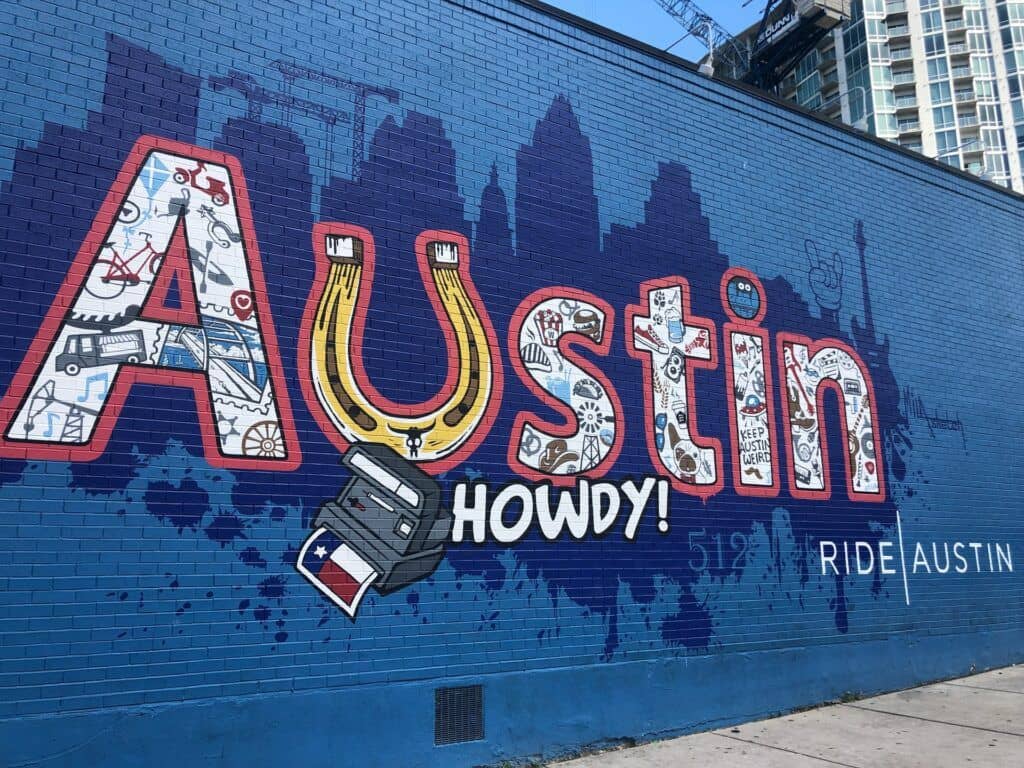 When to Go
Austin is a year-round destination, which opens up the calendar remarkably. With mild winters (aside from the odd cold-snap) you will be able to get out and about without worrying about the bitter cold.
The summer has plenty of going on, which will come as no surprise. But Texas summers are hot. Luckily, there are several places to cool off, such as the Barton Hot Springs and Lake Austin/Travis.
Spring and fall offer the best balance between the two, but are also some of the busiest times of year to be in Austin. March has South by Southwest and October has the Austin City Limits music festival. Having said that, it is a magical time to be in Austin.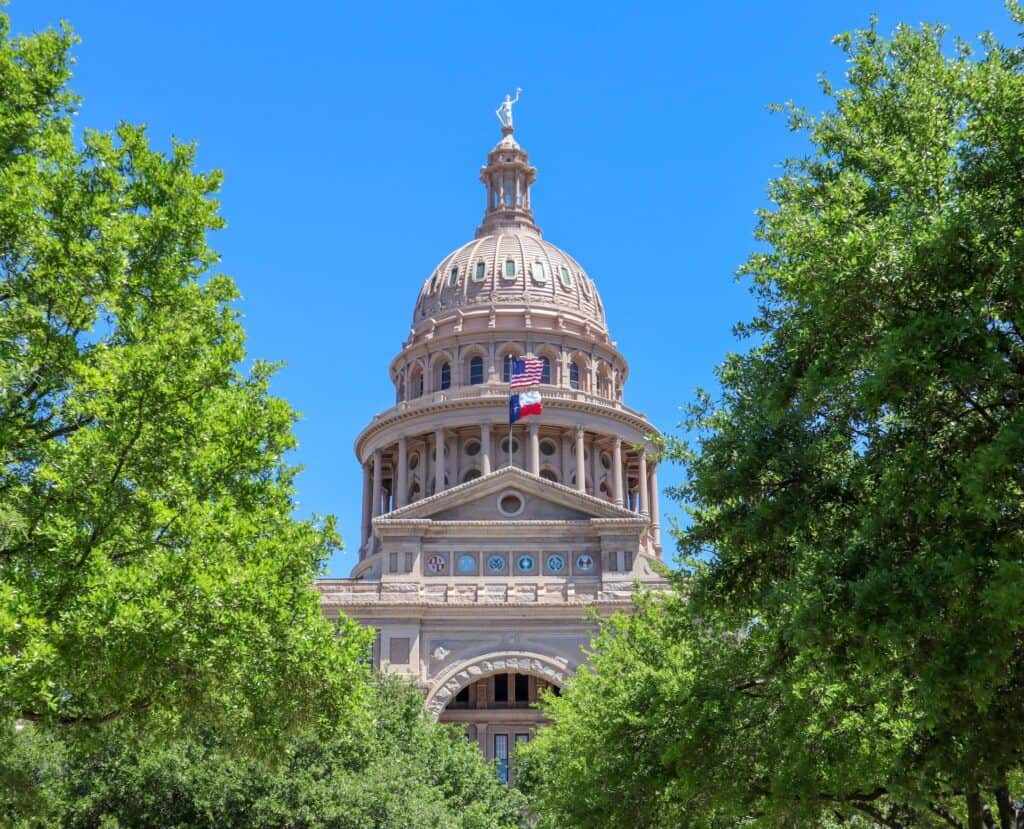 Day 1: Museums and the Sixth
Before diving into a weekend packed with live music and great food, we begin with a fix of local museums and history. In the heart of Austin is the State Capitol, home to historic artifacts and an excellent free tour. Whether you sign up is totally up to you, as the beautiful grounds surrounding the Capitol are also well worth exploring.
From there you can catch a glimpse of the beautiful Governor's mansion, the longest continuously occupied government building this side of the Mississippi River. Now that you've seen two important landmarks in Austin, you can really dive into the interesting stuff.
Austin is home to a great number of interesting museums, many of which are within walking distance from the Capitol Building. A straight 10-minute walk from the Capitol is the prominent Mexic-Arte Museum. With the rich history of Mexican and Latin art on display, you will see how these nations and culture influenced American life.
As you walk around, you will be able to view an extensive collection of paintings, sculptures, and photographs of various styles and genres, all combining to tell an important story.
The permanent exhibitions are also complemented with a variety of rotating collections which provide fresh content throughout the year. Be sure to check out their website to see what is on when you're in town.
Another excellent museum to explore is Austin's Museum of the Weird. Just a quick stroll from the Mexi-Arte Museum. Inside you will discover a world of weird artifacts, oddities and downright strange exhibits. Unleash your inner weirdo for an hour or two as you witness shrunken heads, Bigfoot himself, the Minnesota Iceman, a cyclops pig and the popular 'Hand of Glory'.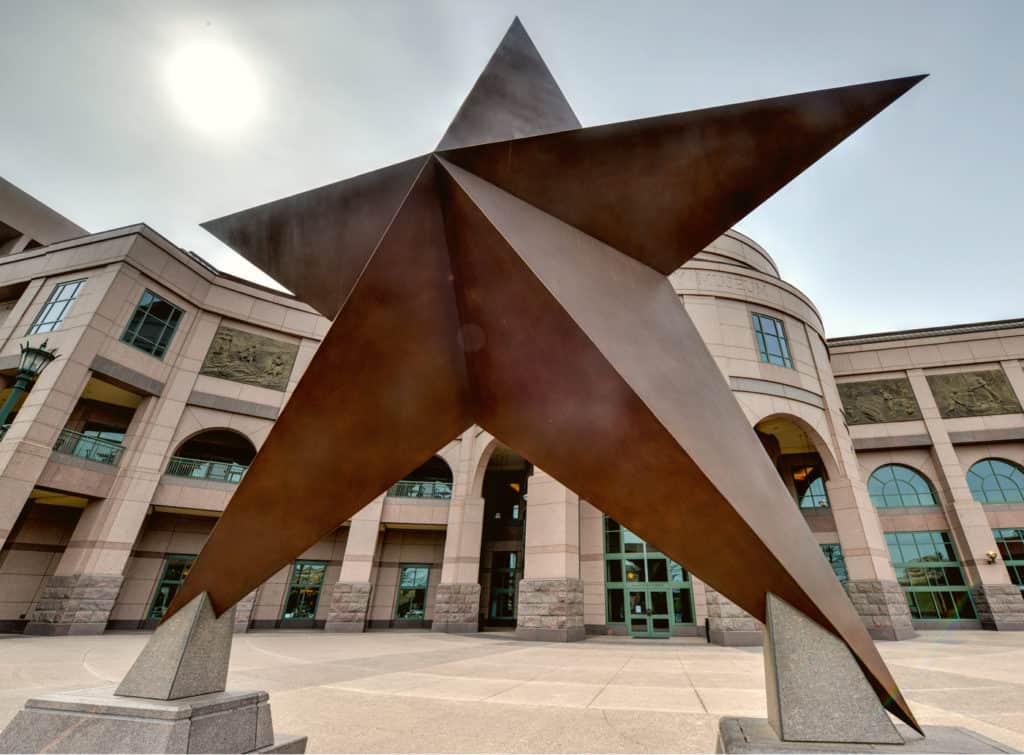 Two other outstanding museums are on the other side of the Capitol building. The Bullock Texas State History Museum and the Blanton Museum of Art are opposite each other. If you're feeling energetic, you may tick off all four and kudos to you.
But if not, you will find the enthralling story of Texas on full display at the Bullock Museum. The exhibits will guide you from the earliest Native American communities, through colonization all the way into the 21st century.
On the other hand, the Blanton Museum of Arts features Latin-American arts, contemporary collections, and exhibits from world renowned luminaries. Those that appreciate their art will love Blanton.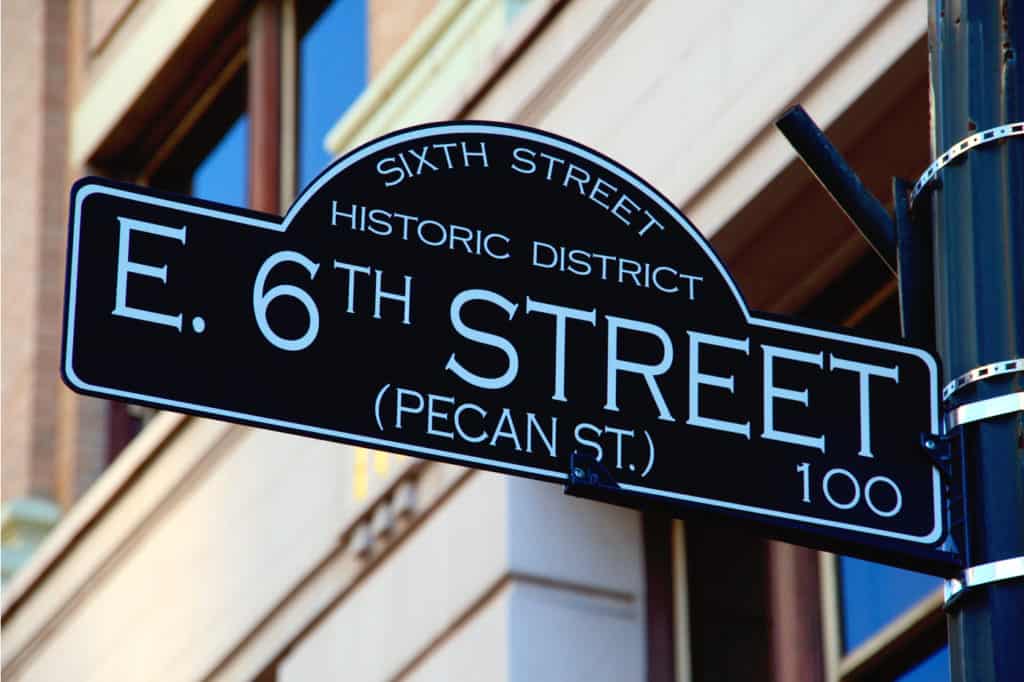 As the sun falls on your first day in Austin, you will be happy to know that much of the city is still waking up. After all, Austin just might be the live music capital of the world. Having explored the museums in downtown Austin, it will stoke you to know that you are so close to the most happening bars in town.
When you're ready for some good old fashion Austin nightlife, journey to 6th Street. At any time of the week, you will see lines out the door of major music halls with anxious fans ready to get the party started.
There are two distinct parts of Sixth Street, the Dirty Sixth and East Sixth. The former is home to dimly lit dive bars, food trucks and ever-constant live music. It is nocturnal, rowdy, and unapologetic. While the latter is home to galleries and bakeries by day before putting on its cape and transforming into beer gardens, rooftop lounges and high-end dance clubs when the sun goes down.
For live music in the Dirty Sixth, check out Pete's Dueling Piano Bar, Parish and Friends Bar. For the East Sixth, head to Latchkey, the White Horse or the ever-fun Historic Scoot Inn.
However you spend your first night in Austin, it will be memorable!
Where to Eat
Austin is renowned for its mouthwatering Tex-Mex cuisine, so do yourself a favor and tick off one of the best in town by heading to the Texas Chili Parlor. Right near the Capitol building you will have plenty of time to duck in and sample their signature chilly (it's hot) and other cheap eats.
Enjoy a giant outdoor space while feasting on your scrumptious dinner. Fresa's offers a giant patio that is perfectly placed along the creekside. Their food and homegrown ice cream will put a big smile on your face. However, the prickly pear margarita is the thing you will remember the most.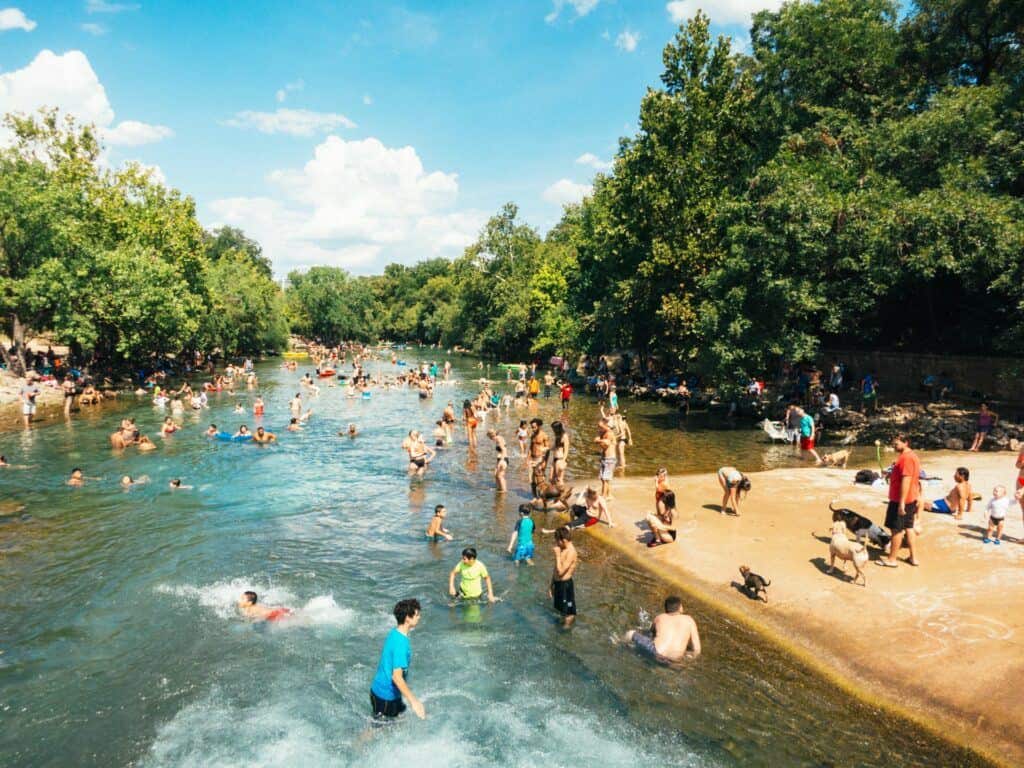 Day 2: Hot Springs and SoCo
With a big night on 6th Street now in the books, you will be searching for a bit of revitalization. If my suspicions are correct, then you can do much worse than be making the morning trip down to the Barton Springs Pool.
Within Zilker Park, you can beat the oft-hot weather found in the Texas capital. Take a dip in the refreshing water and enjoy one of the most popular local attractions.
Barton Springs itself is massive. The 'pool' spreads across three acres and is fed by a series of underground springs. Regardless of the outside temperatures, you will experience a balmy temperature of 70f (21c). Cool in the summer and warm in the winter, it doesn't get much better than that.
Now with your hangover left behind in the reformative waters of Barton Springs, you are ready to tackle some more adventures. Zilker Park is the crown jewel in a city of envious green space. Here you will find an impressive 358 acres with plenty of hiking trails and bike paths to make use of.
Each path will connect you with themed gardens, streams, Koi Ponds, even a gorgeous rose garden. However, the Taniguchi Japanese Garden takes the cake. The garden took 18 months to complete and spells out the word Austin, a nod to a construction tradition in Japan.
When you have reached nirvana and are ready to leave behind the shady trees, then you can experience one of the best outdoor activities in Austin. Next up is paddling on Ladybird Lake.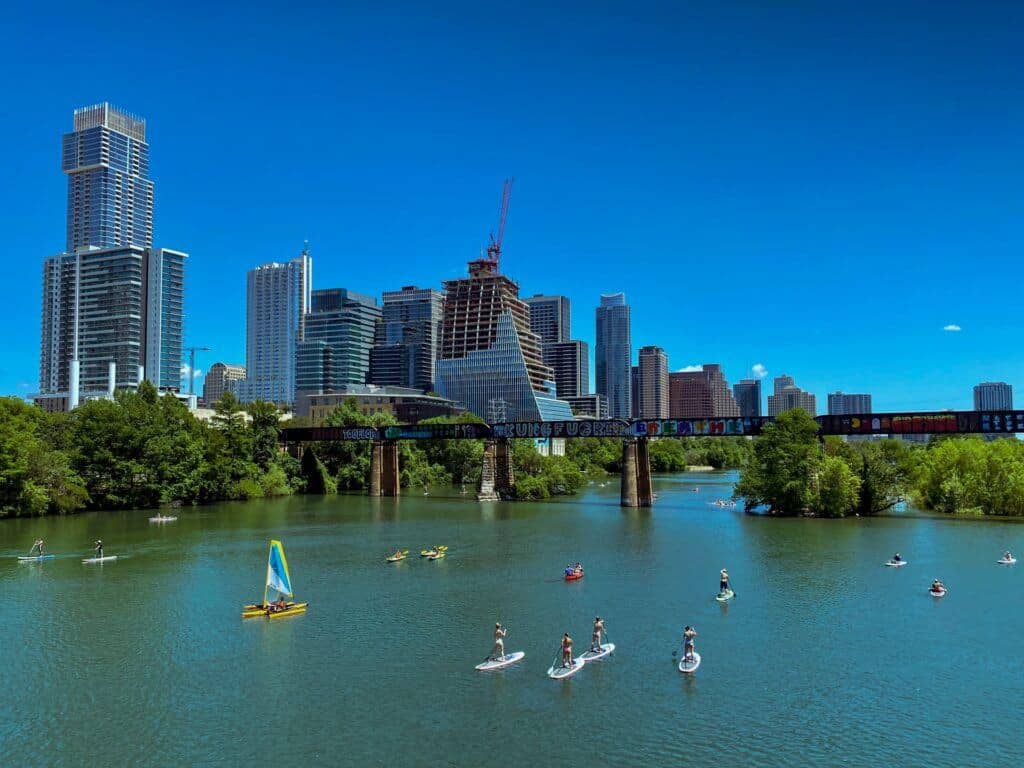 If you have arrived on the weekend, you will notice hundreds of fellow kayakers and SUPpers on the lake. But don't be concerned, it only adds to the fun atmosphere and is a great way to experience Austin's active lifestyle. You can rent watercraft from various places such as the Rowing Dock or Live Love Paddle.
Another great way to experience Lady Bird Lake is by biking along the Ann and Roy Butler Hike and Bike Trail. The trail goes for 10 miles (16km) passing the water's edge and giving you incredible views of the Austin skyline as you ride. You will also pass by many attractions, neighborhoods and scenic fields on your way towards downtown Austin. Better yet, sign up for a bike tour!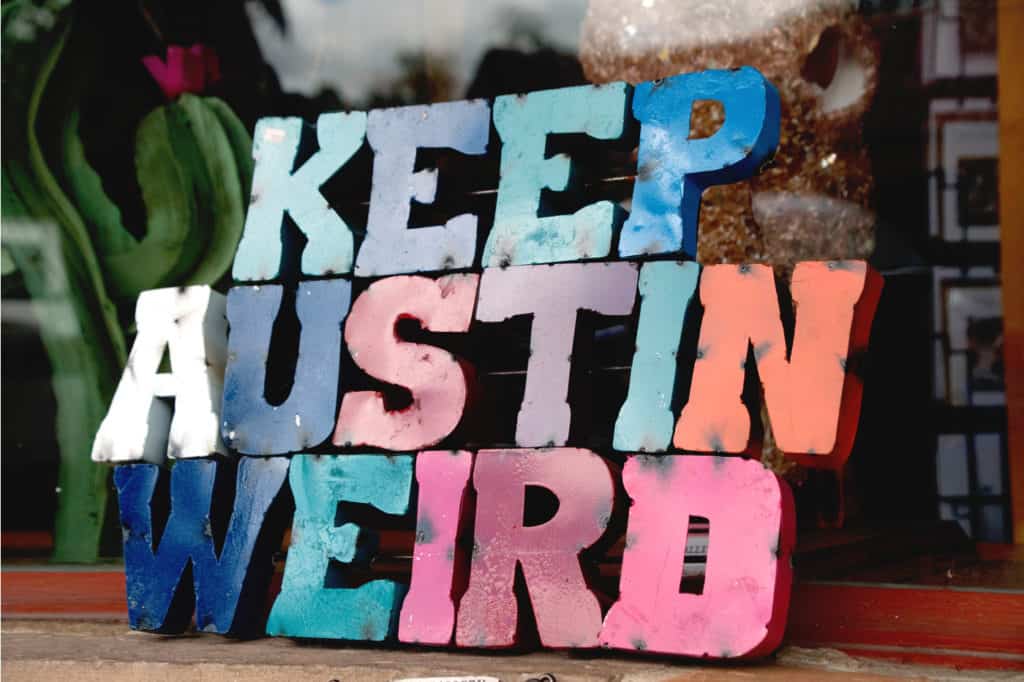 After a hearty lunch to refuel for the second half of the day, you will have plenty to see and do on South Congress Avenue. Found in one of the trendiest neighborhoods in Austin, 'SoCo' is the place to go for boutique shops, stylish restaurants and down-to-earth bars.
For those who want to complete an afternoon of shopping, then you can begin at Uncommon Objects. Here you will find all sorts of strange items that rival yesterday's Museum of the Weird.
If you felt left out on Sixth Street because you didn't have yourself a nice pair of cowboy boots, you can make up for lost time by stopping by Allens Boots. Expensive, but hey it's a cowboy town!
As you wander around SoCo going from shop to shop, you may pass several notable murals. With picture-perfect backgrounds and artwork you will have your work cut out trying to capture the perfect Insta photo.
Finish up your impromptu art excursion at the Before I Die wall. You may have seen a dozen of these on your travels, but none as big as this. It is, after all, a wall. Write something meaningful and let it inspire you through the rest of your time in Austin.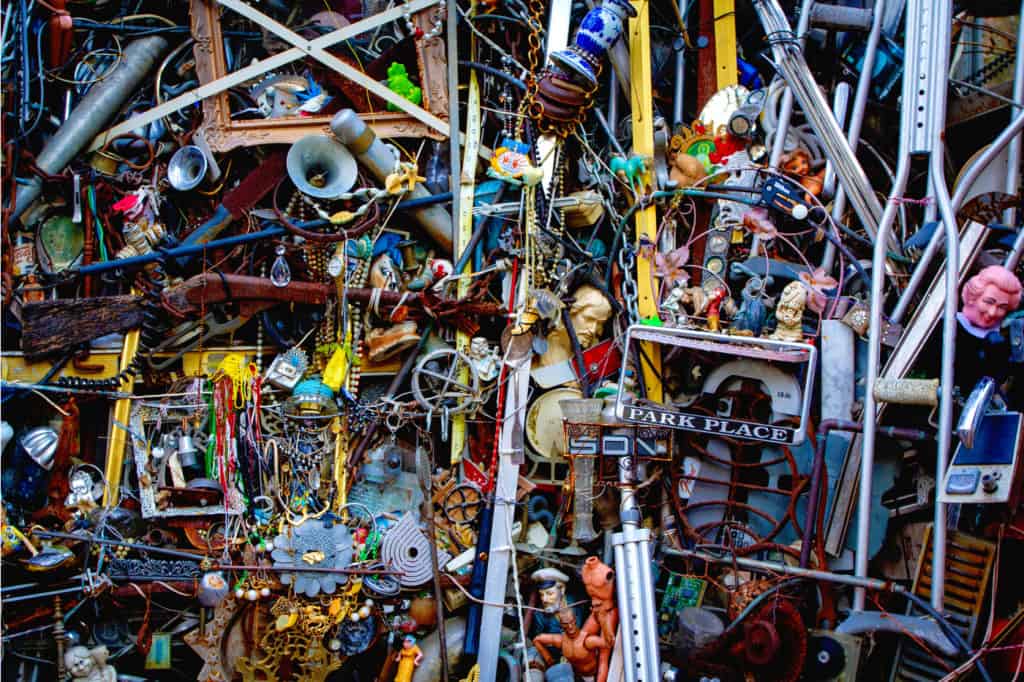 If you 're not done with the weird and wacky, then you can end your afternoon at the Cathedral of Junk. Located in the artist's backyard, you won't find a pile of junk here. It is a glorious cathedral made up of everything you could imagine, from car parts, to baskets, mannequins and toys. After opening in the late 1980s, the Cathedral of Junk keeps getting junkier, and better.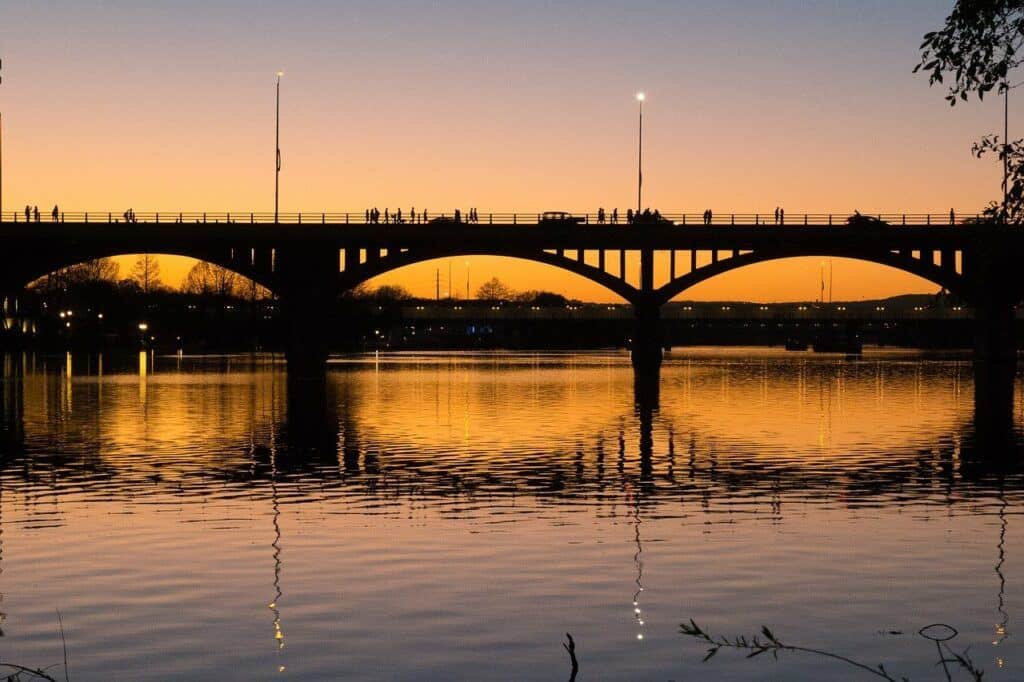 With the sun going down on Austin, end day two with a gorgeous sunset and a visit by the largest colony of bats found anywhere in America. Beginning in March, the bat population descends on Austin and continues to grow until by the end of summer there are approximately 1.5 million.
During the day, they chill under the Congress Avenue Bridge. Crowds gather as the sunset becomes imminent when suddenly, the bats make an appearance, flying in unison from under the bridge out towards the east.
On the best nights, the bats appear like a black cloak that seems to cover the world in darkness, other times it is less spectacular. But it is always worth the shot.
If you skipped out on kayaking during the day, then why not sign up for a sunset kayak tour that will give you an amazing vantage point for when the bats make their appearance? Not to mention having a front-row seat of the Austin skyline as it lights up with the colors of auburn, purples, and dark blues.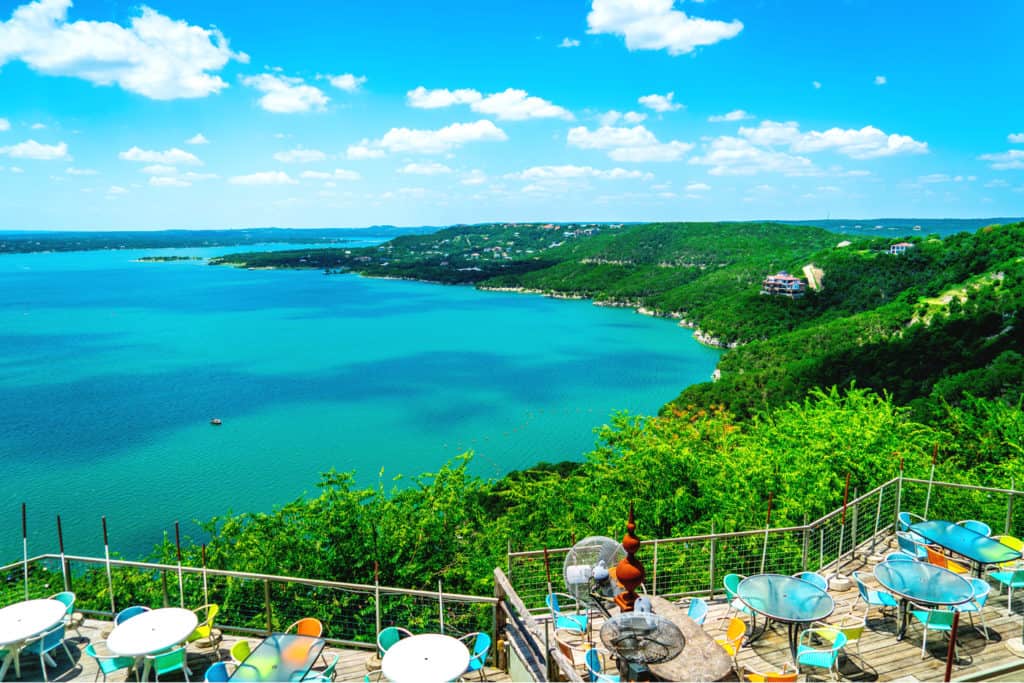 Alternatively
With a full day to spend around Austin, you may choose to take the time to explore the area around the city. Lake Travis is the perfect option if you want to get out of the city.
Only a picturesque forty minute stand between Austin and Lake Travis. On arrival, you will have your choice of fun outdoor activities on the lake, including a challenge course on the water called Waterloo Adventures.
Stick around for a beautiful sunset before catching some live music at Oasis.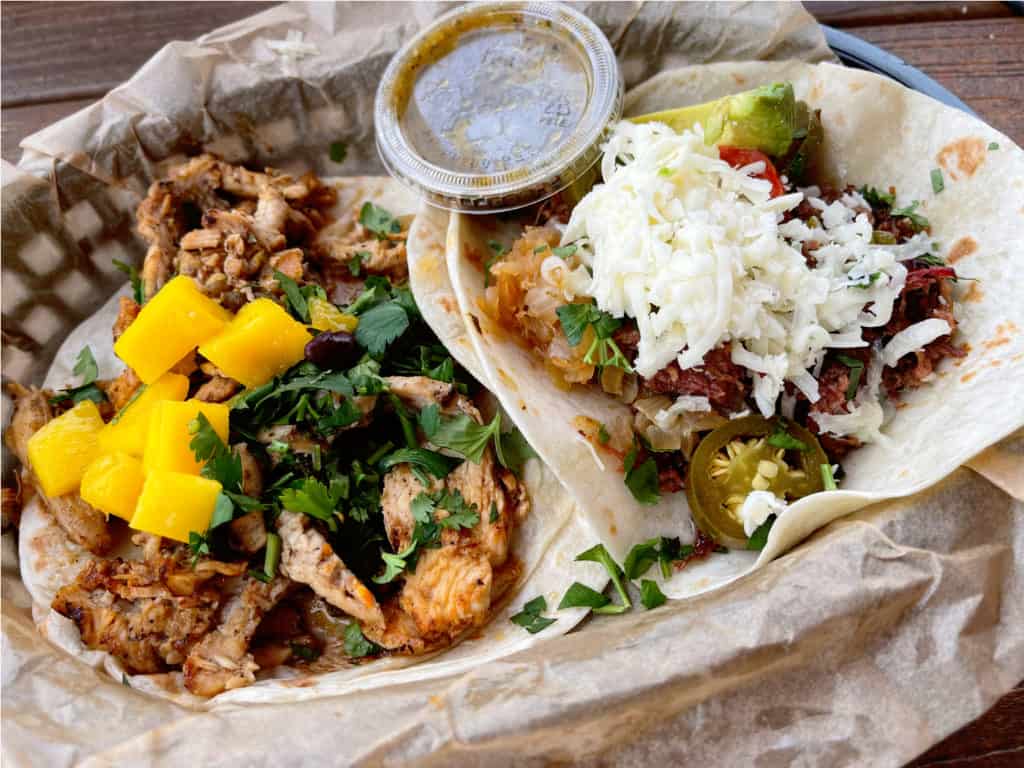 Where to Eat
Skip the hotel breakfast and head straight to Zilker Park, where you will find the best breakfast tacos in town at Torchy's. They have a secret menu for those brave souls who don't mind being surprised. Simply ask for the Mad Cow or the Hipster and see what happens.
As you explore South Congress, pay a visit to a hot-pink food truck called Baton Creole. Serving up highly rated southern Louisiana street eats, pick your favorite and kick back on the local picnic tables.
For dinner on day two, then you will be happy with the choice of dining at Lenoir. Romantic and outdoors, this beautiful setting delivers delicious Mediterranean food or anything that perfectly pairs with a warm Texas evening. While the food is amazing, it is the backyard wine garden that keeps people coming back.
Day 3: Views and Street Art
Day three in Austin begins with a hike, a simple one don't worry, to the summit of Mount Bonnell. After a fifteen minute trek to the top, you can enjoy one of the best lookouts in the city. It is a popular spot, so if you want to beat the crowds, try to get an early start so you can enjoy the view with just your crew and the crisp morning air.
From 77ft (236m) in the air, you will have an unbeatable view of the Austin skyline along with the peerless Colorado River cutting through the city. The summit doesn't close until 10pm either, so feel free to complete the trek at dusk for an epic sunset. Overall, it isn't hard to see why the views from Mt Bonnell have captured the hearts and minds of locals since the mid-19th century.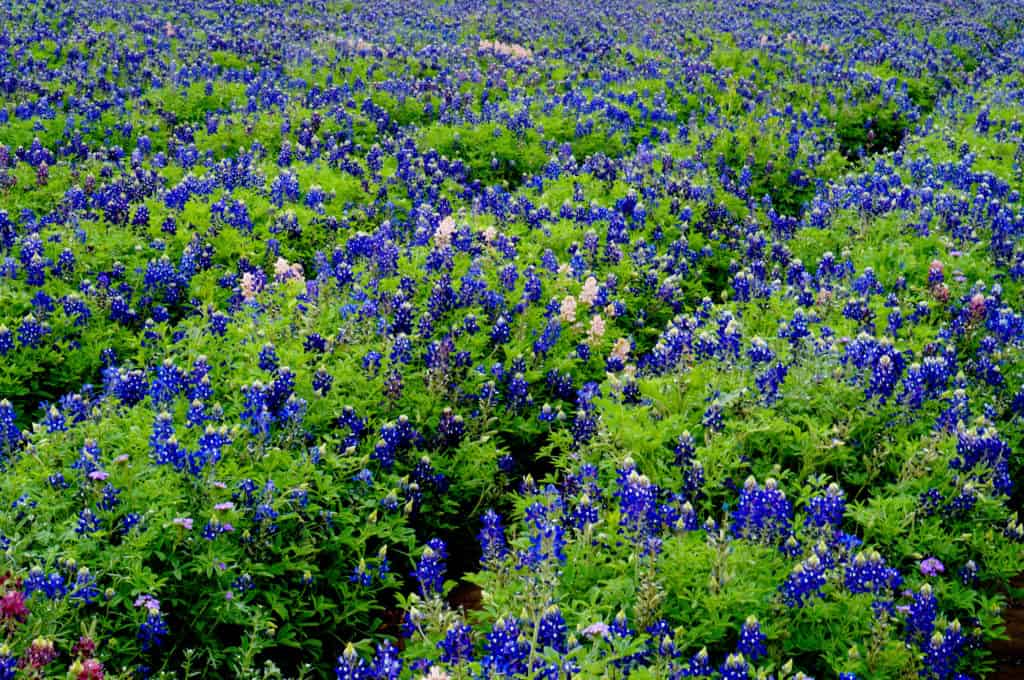 After making your way down Mt Bonnell next up on your travels is the Lady Bird Johnson Wildflower Center. Founded in 1982, the Wildflower Center is the best way to see the iconic Bluebonnet wildflowers in Austin.
But there are more than just the Bluebonnets on display. Follow the series of informative trails that will guide you through the flowering gardens with ease. There are over 900 species of flowers that have called the center home. All help to support 143 species of birds, dozens of mammals and almost 2000 types of insects.
As the clock winds down on your adventures through Austin, Texas, it is time to head back to 6th Street to finish with a bang. After some excellent street art on day two, it is time for another round with some more iconic Austin murals. The most famous of those being the Greetings from Austin and Welcome to Sixth Street murals. Stop here for some memorable photos and the perfect way to reflect on your time in Austin.
Lastly, stop by Lazarus Brew & Co, a funky establishment on East Sixth. The brewpub was created to cultivate a community around the best things in life, coffee, beer, tacos and joy.
Either sit inside their taproom or out on their spacious patio. Grab some of the specialty tacos and a pint and toast to three days well lived.
Where to Eat
Treat yourself to an extravagant brunch at Mattie's. A restaurant found in a historic 19th century home, dine out in the chic antique interior or under the morning sun on the spacious patio. Serving all your breakfast favorites, you can't go wrong.
Although we highly recommend the tacos from Lazarus Brewing, you will also love Granny's Tacos found nearby. Served from a simple food truck, Granny's Tacos are an Austin institution. Pick from their well-priced tacos or switch things up with a burrito or quesadilla.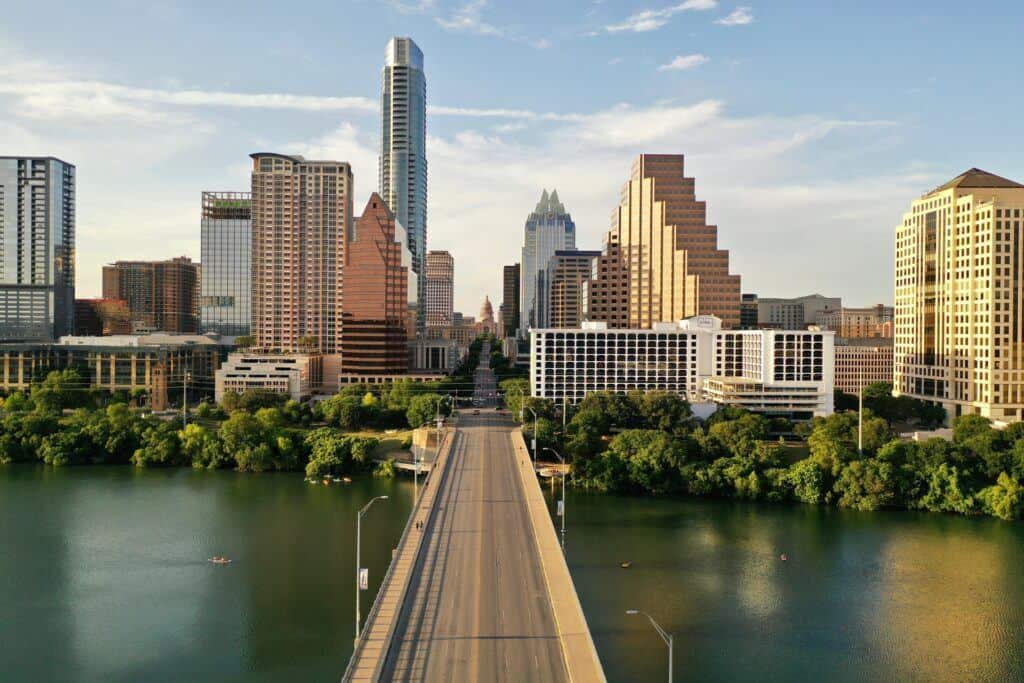 Final Thoughts
Austin is a great place to explore on foot or on the back of a bike. With such a strong balance struck between indoor attractions like museums and galleries and outdoor parks and lakes, you won't ever get bored in Austin.
Three days in Austin is the perfect amount of time to explore the city. Sure, you could always stay longer, you probably will want to. But you will wake up each morning with something new and exciting to see and there is no better feeling than that.