I'm rolling August and September together for this monthly summary because, um, I barely stepped outside in August and didn't have anything interesting to write about.
I kicked off August with a commitment to insomnia.
At the start of the year, I set myself a goal to wake at 4 a.m. every morning for an entire month. I thought it would be a fun experiment that would teach me a lot about how I work. Everyone from Richard Branson to Tim Cook to Michelle Obama gushes about the benefits of early rising, and I wanted to see if I could hack it, too. If I'm being honest, the early hours of the morning have always been some of my favourites, as I just can't get enough of the cool, clean air and peaceful silence that comes from a city at rest.
I started off strong and found that 4 a.m. wake-ups were doing incredible things for my productivity. I'm the queen of procrastination, but dragging myself out of bed to go downstairs and scroll through Twitter in the dark was too ridiculous for even me to do, so instead I focused non-stop until breakfast. It's because of these early morning starts that I was able to finally put the finishing touches to my travel anxiety course and gently coax it out the door before my next big trip.
Unfortunately, I couldn't keep up with my early starts for the entire month, as I had to get my wisdom tooth pulled in the middle of my experiment. Sleeping upright and dealing with pain and exhaustion had me wanting to rest, so I pulled the plug on my challenge and will attempt to do it again before the end of the year.
Although, man, despite having all that additional productivity, I definitely passed out every afternoon and was generally useless for much of the day.
That really was my August, though. I worked non-stop on my course for the entire month and barely stepped outside. It was worth it but fairly boring when it comes to exploring.
September rolled around and with it came Dave's birthday!
I knew he didn't want any physical gifts this year for reasons I'll get into soon, so I took the opportunity to whisk him away to Coimbra, a city in Central Portugal that had been on both of our Portugal hitlists for months.
And what a lovely little city it was!
We treated it as a real vacation — no laptops, no social media, no technology, no pressure to explore like travel writers. Instead, we read books in a nearby park, ate at the same delicious restaurant over and over, marvelled at the impressive university building, and snapped photos of the gorgeous architecture. It was a much needed rest after I'd put everything I had into my course, and the perfect way to celebrate the lovely person that is Dave.
It was time to hit the road again.
When I spotted a $120 flight from Copenhagen to Los Angeles, I was sold. I'd have a quick layover in this pretty Danish city I'd always longed to explore, then hit up the west coast for some sunshine and tacos. I learned three things in Copenhagen:
Hygge is everything.
I hate exploring in the rain.
I could totally base myself here for a month. In summer.
It was cold and damp in the city, but I made the most of the bad weather by cafe-hopping in the hipster Vesterbro neighbourhood. I discovered that candles make everything cosy, that Copenhagen is expensive as hell, and that deciding not to pack a rain jacket for this trip was unbelievably silly.
I suspect this won't be my last visit to the city, because even though the rain dampened my spirits, I could tell that Vesterbro was a neighbourhood I'd be overjoyed to spend more time in.
Next up: my annual visit to the United States!
The entire west coast portion of my time in the U.S. was weird.
It was supposed to be all about visiting my favourite spots in the country, but I was dazed and confused from the moment I landed.
See, when I used to travel to LA, Portland, and Seattle, I was nomadic and didn't have a home base. These cities were always where I brought myself to recover from travel and eat good food. During every visit, I would slot neatly into life there, catch up on work, and generally feel as though I had a sense of routine and normality for the first time in a long time.
Now that I've drastically slowed down my travels, I no longer have that craving to create a mini-home life whenever I hit the road. In fact, I'm one of the few travel bloggers out there to spend most of my travels semi-offline — I work when I'm based somewhere, and when I start travelling, I switch off my laptop and immerse myself fully in the destination.
It felt strange to be in Seattle and not have a laptop in front of my eyes. It felt strange to be in Santa Monica and have the time to laze on the beach and walk the boardwalk all day. It felt strange to be in Portland and among the tourists downtown rather than holing up in my favourite artsy neighbourhood in the north. I wasn't quite sure what to do with myself now that I wasn't trying to work and stay still while I was there.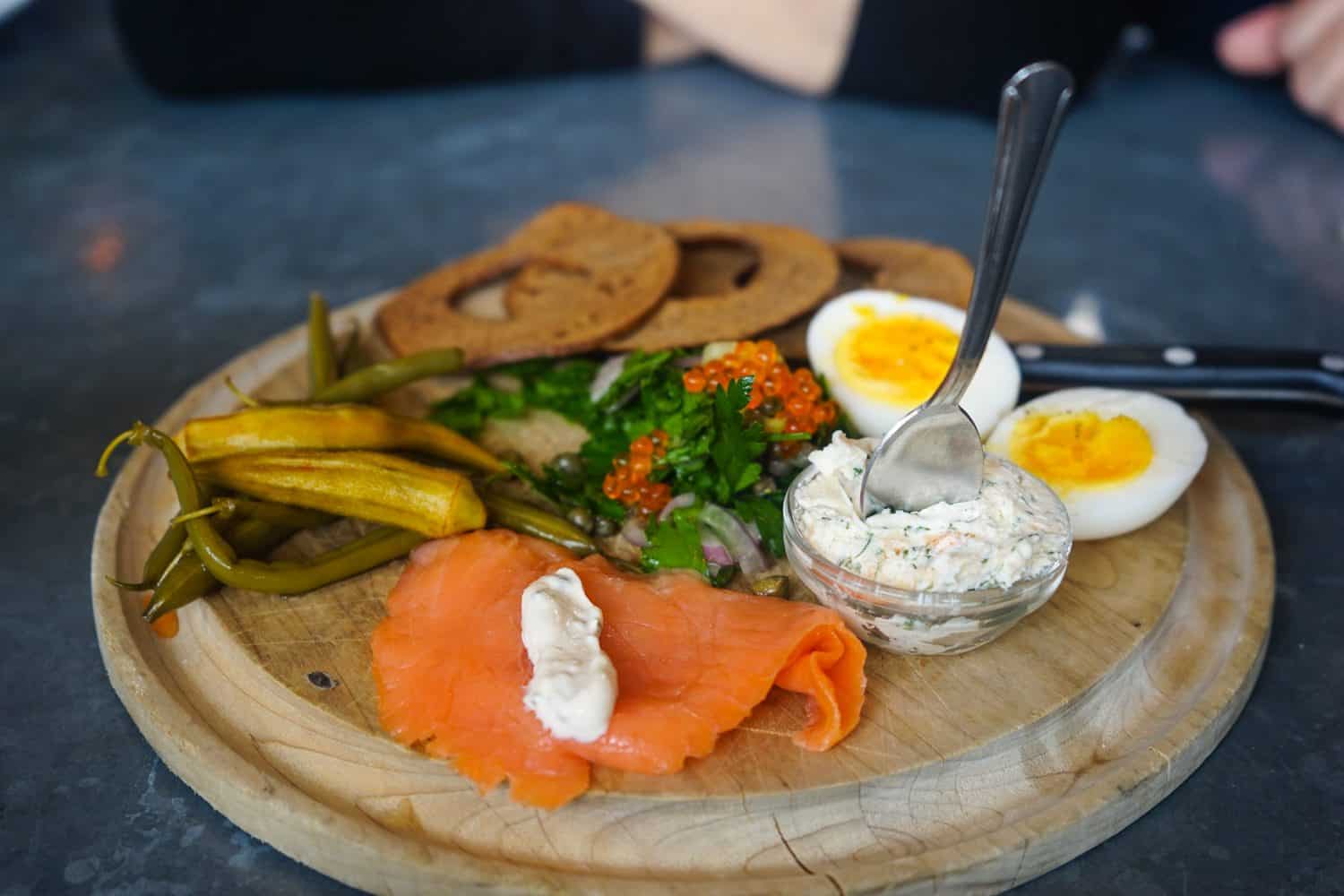 I'm making it sound like it wasn't a good trip, but it truly was.
Portland was a bit of a disaster when I discovered that many of my favourite restaurants now make my Paleo-accustomed stomach unwell, but everything else was wonderful. I loved getting some beach-and-walking time in while we were hanging out in Venice; I loved falling for Seattle now that I had more opportunities to explore than work; and I loved eating tacos at least once a day while we were in LA.
With the west coast portion of my trip under my belt, it was time to head east.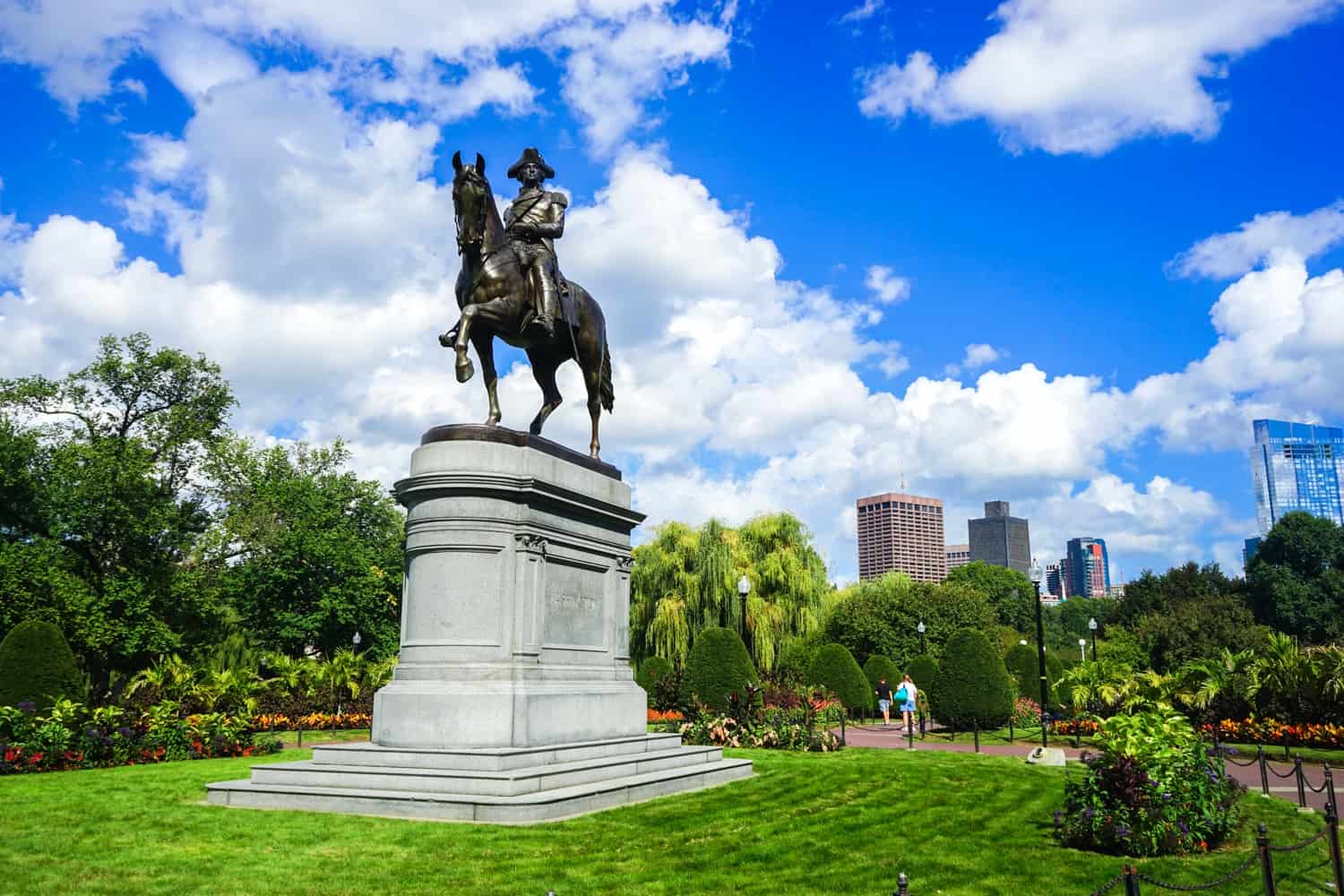 Boston!
For some reason, I'd always assumed I wouldn't like Boston and pictured it as a cold, aggressive city, filled with Massholes and sports fans and scary drivers.
Well, I'm pleased to announce that I fell head over heels for Boston and had the best time ever there! My Bostonian friend Drew took a couple of days off work to show me around, and his passion for the city was so infectious that I couldn't help but ponder whether I could live there one day. Over summer, obvs.
We crammed so much into our time in the city! From wandering the Freedom Trail to touring Fenway Park; eating my first lobstah roll to ogling the gorgeous houses in Somerville and Cambridge. We saw so much during our four days in Boston and I know it definitely won't be my last visit!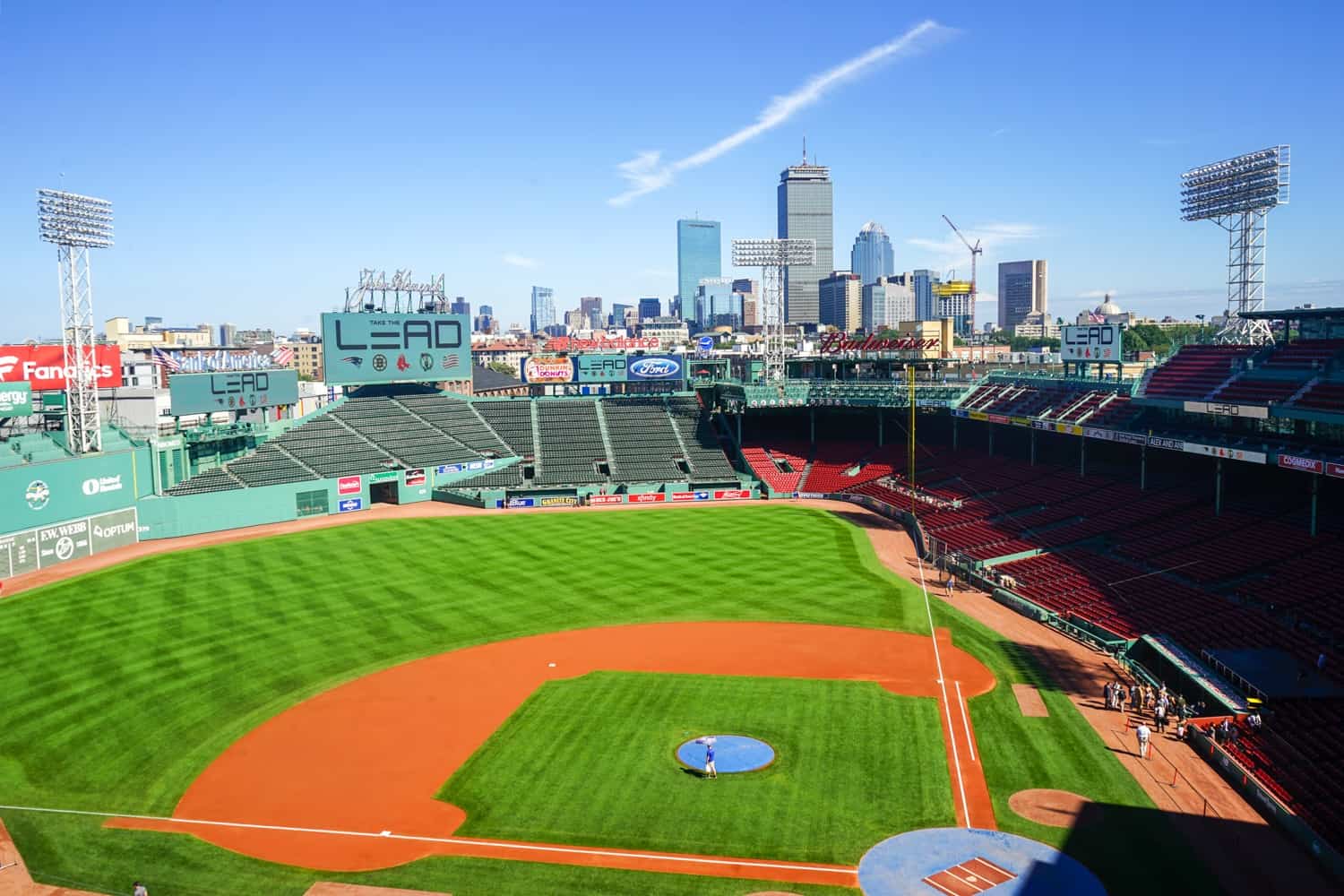 From Boston, we travelled to Portland, Maine, via a weird and tacky look around Salem.
I'd long wanted to visit the "other" Portland after spending so much time in the Oregon version, and I found myself, um, not loving it as much as I thought I would.
There didn't seem to be all that much to do in town for short-term visitors, so we spent our time eating amazing ramen, visiting the cryptozoology museum (I can't wait to write an entire post about this hilarious place!), and chilling out in Fort Williams Park.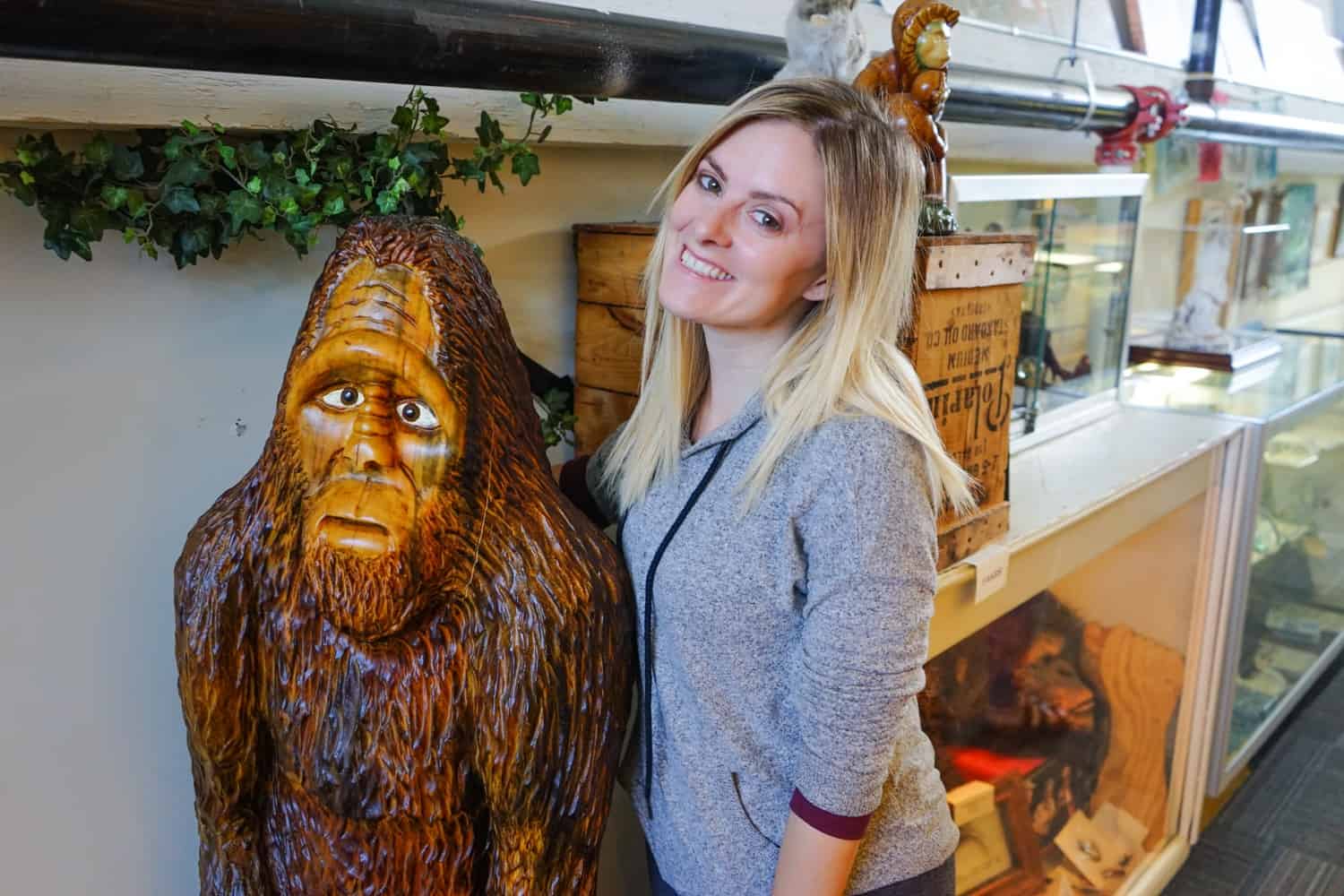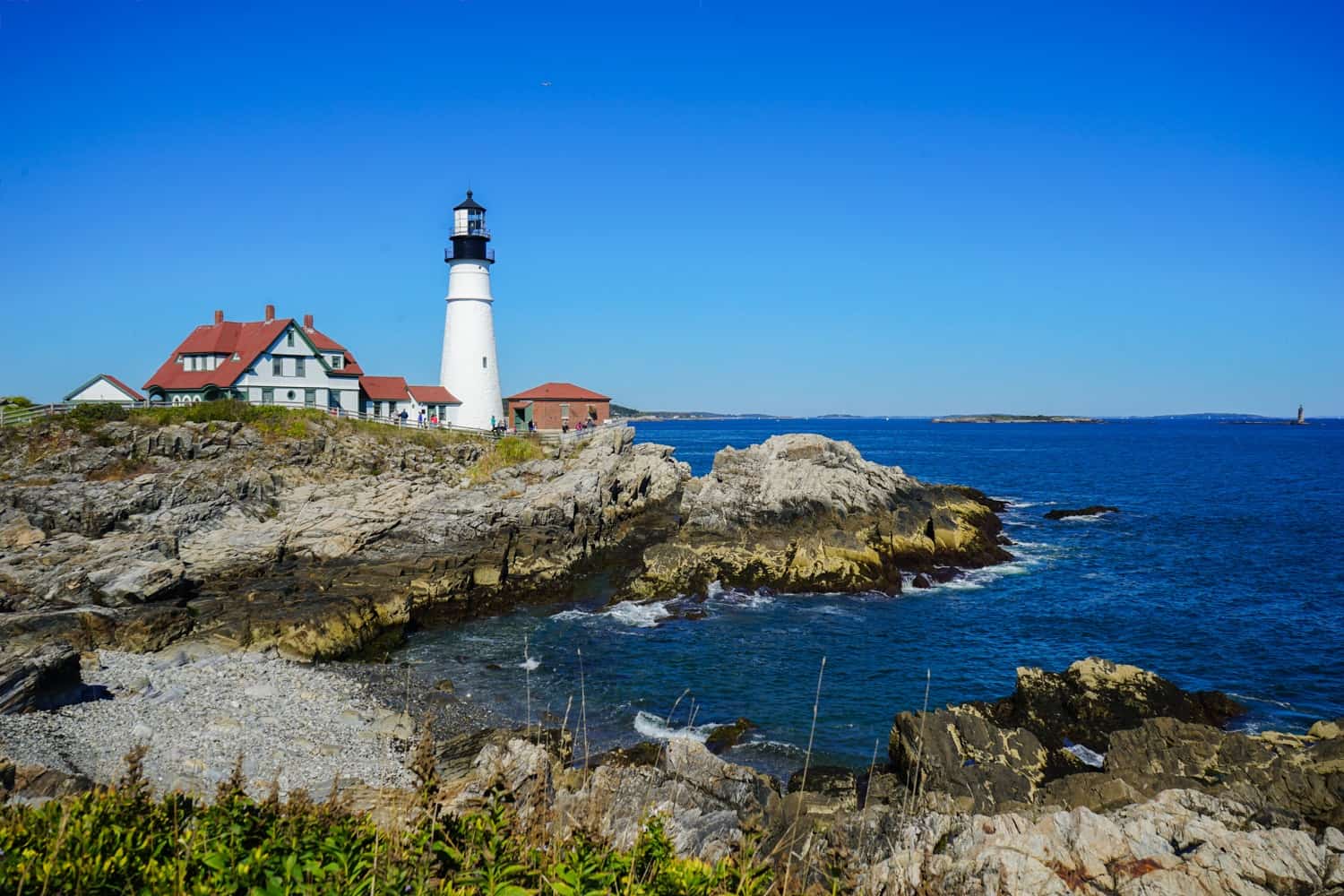 From the moment we began driving up the coast of Maine, I was smitten.
And by smitten, I mean seriously calculating how I could get a visa for the US so that I could move there before the end of the month. Yes, driving across Maine had me grinning from ear to ear.
I loved the laid-back vibe on Bayley Island.
I loved the adorable shops in Bath.
And I loved absolutely everything about Acadia National Park!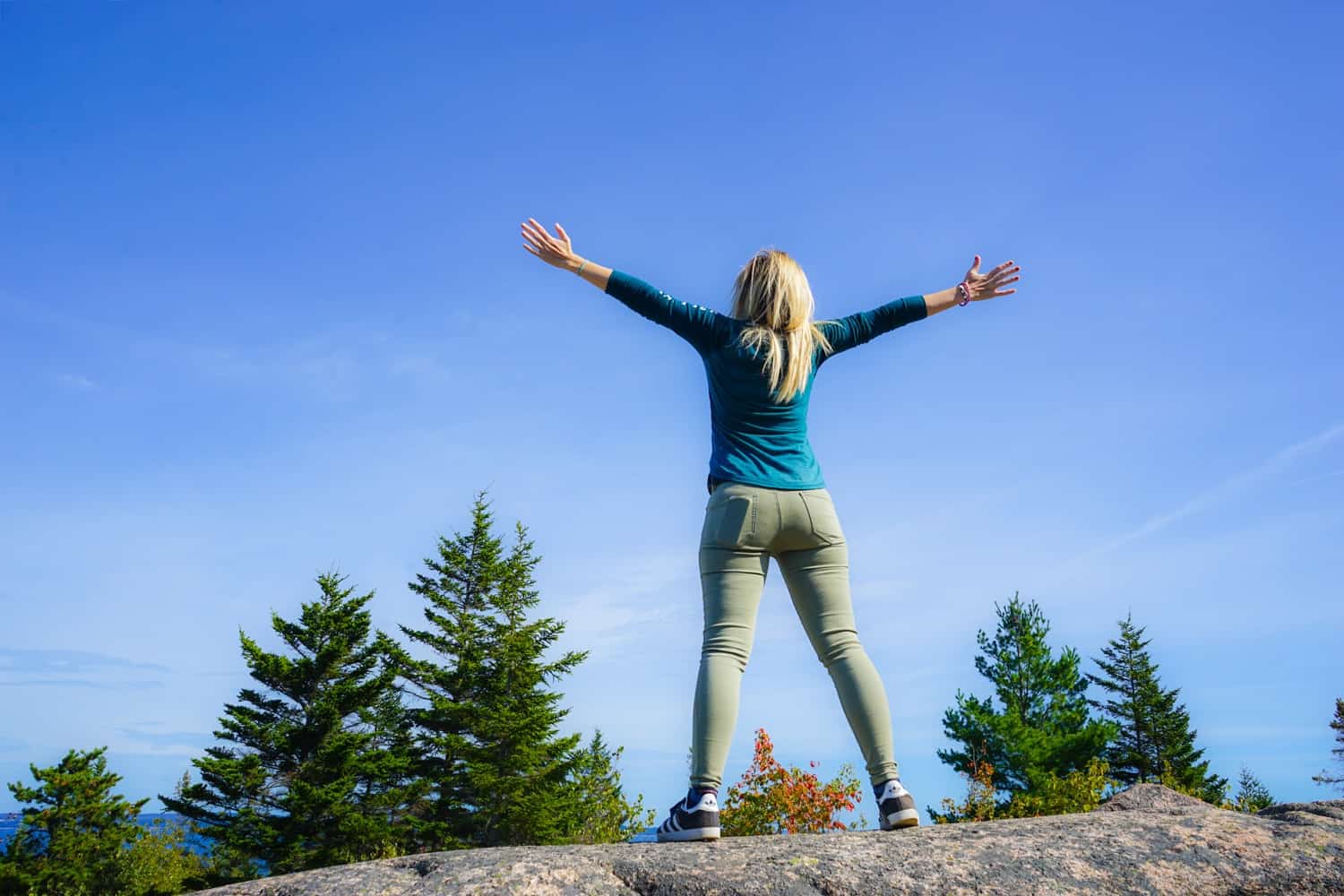 Yes, Acadia was even more spectacular than I'd hoped when I first put my New England itinerary together. It had mountains, beaches, forests, and fall foliage, which is a combination that never fails to put a spring in my step.
The owner of our Airbnb apartment knew more about this part of the world than I do about fucking up, so we were only too happy to take his advice on board and squeeze as much as we could into our brief time on the island.
We drove the Loop Road that encompasses the park, summited Gorham Mountain by accident, chilled out on Sand Beach, wandered beside the ocean, circled Jordan Pond, and finished it off with some lobster at Beal's. Oh, and I may have fallen over at one point and cried in front of a crowd of strangers.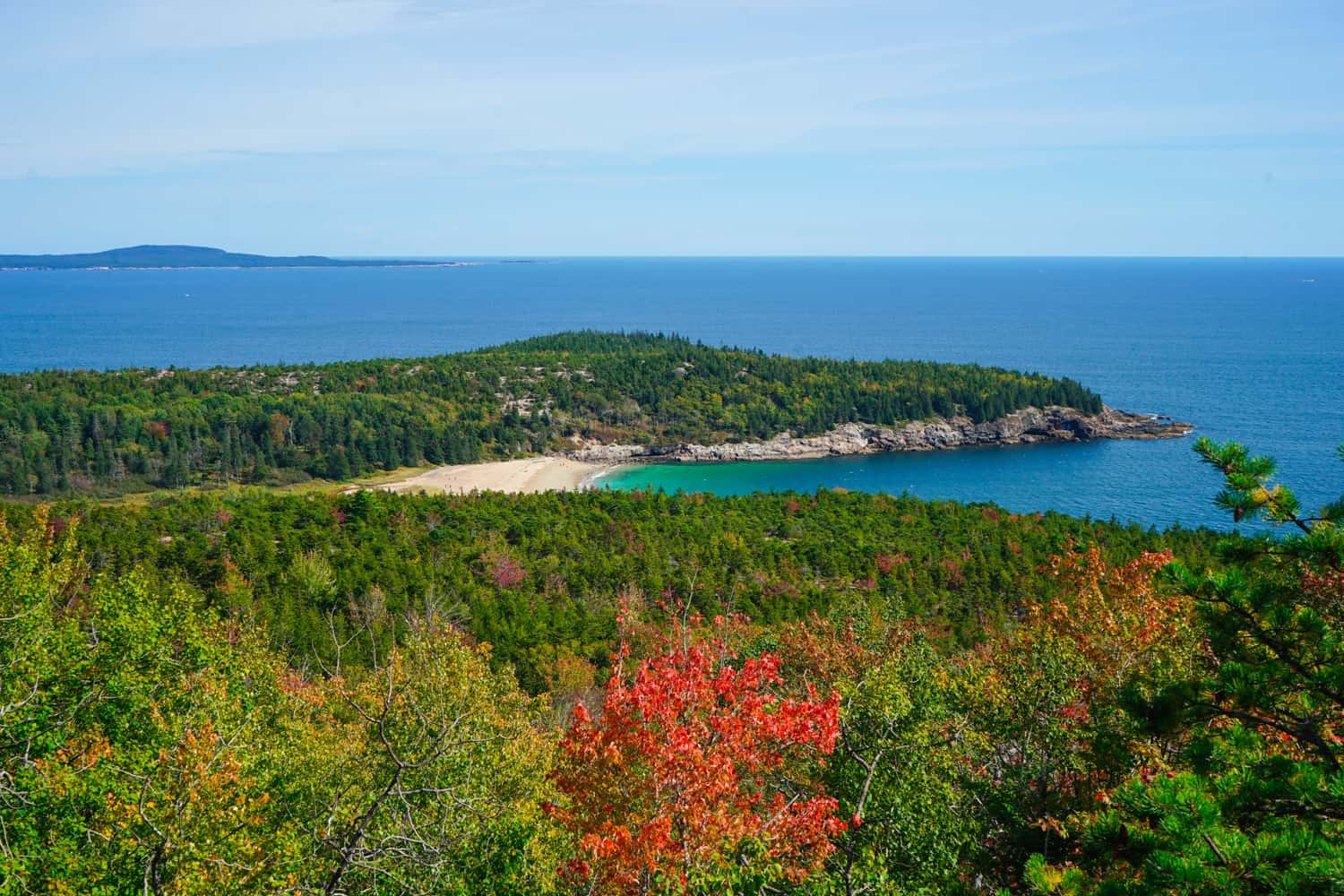 A theme of my New England road trip would turn out to be not spending enough time in many of the places we visited, so it was with a heavy heart that I filled my backpack with sweaty clothes and bundled it into the back of our car.
Our time in Maine had been heartbreakingly brief, but I was leaving with a new favourite state to obsess about. I'm already putting together plans to return in 2018, and you can bet I'll spend much longer there next time around.
And that was August and September!
Countries visited: 3
Denmark, Portugal, United States.
Places visited: 12
Acadia National Park, Bath, Bailey Island, Boston, Coimbra, Copenhagen, Lisbon, Los Angeles, Portland, Portland, Salem, Seattle.
Distance travelled: 11,269 miles
Number of flights: 5
Number of trains: 2
Number of buses: 1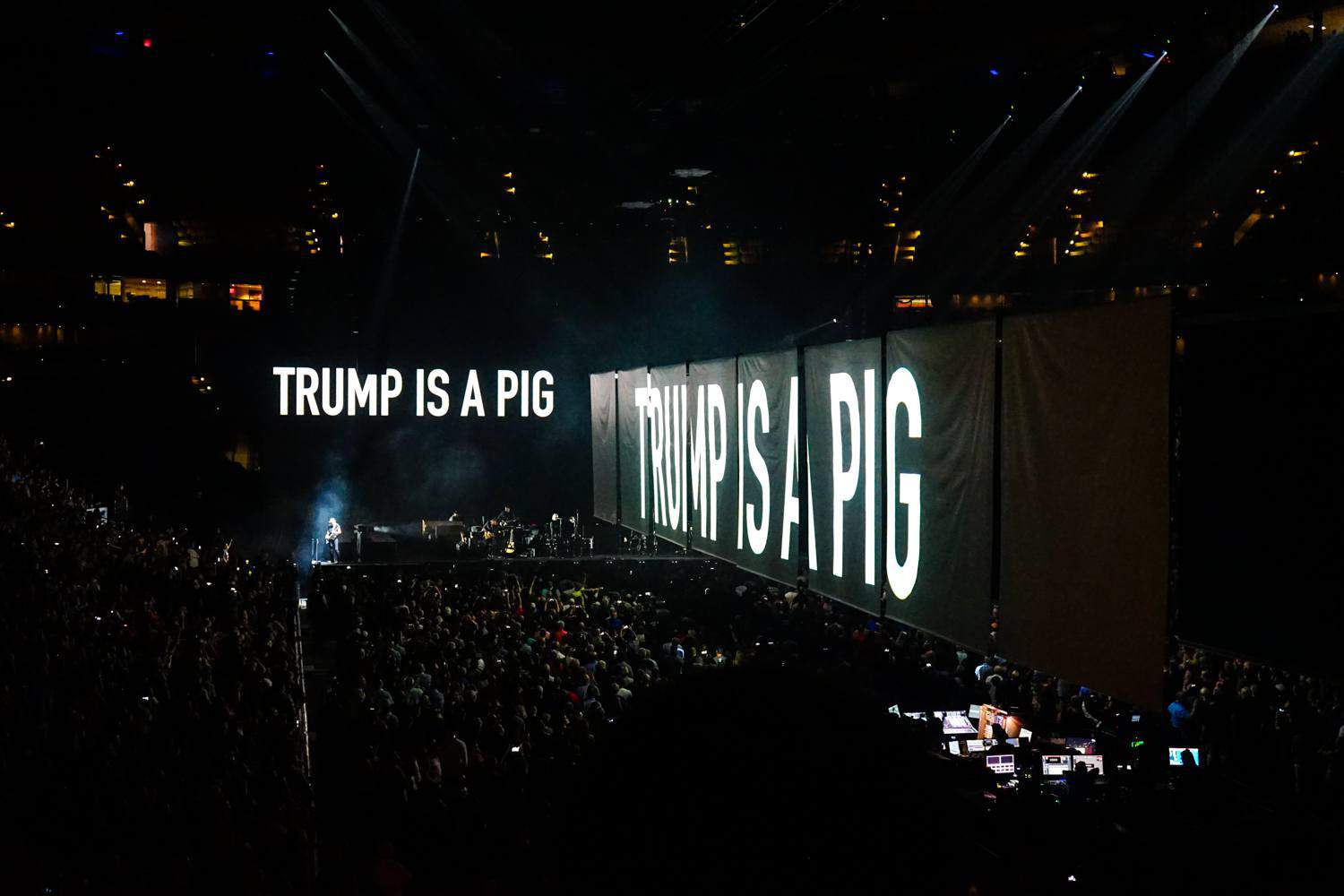 Highlights of the month:
Launching a successful course: I've been toying with the idea of running a travel anxiety course for years, but Imposter Syndrome always had me believing I wasn't qualified enough. Even though I'm, y'know, probably one of most experienced people on the planet when it comes to handling anxiety while travelling.
Not even in my wildest dreams had I imagined it would do so well! It warms my heart to have already received so much incredible feedback, to hear that several members have already taken their first trip and believe they would have cancelled it if it hadn't been for my course, and to see the Facebook community growing into such a warm and welcoming place.
I've always viewed this blog as a light-hearted, silly corner of the internet, so to actually do meaningful work feels incredible, and I've been on cloud 9 all month because of it.
Catching Roger Waters in Boston: I must have seen well over 30 shows by various Pink Floyd members over the years, and they never fail to blow my mind. This was my second time seeing Roger overseas (I went to a show in St. Petersburg, Russia back in 2008!) and I got to see it with my friend Drew, who I first met through a Pink Floyd forum over a decade ago. We spent much of the time giggling at the Trump supporter who was standing in front of us and discreetly offering a thumbs down to every anti-Trump moment. Who goes to a Roger Waters show as a Trump fan?!
I also got to meet other members of the forums I used to hang out on, indulge in my superfan tendencies, and even bring Dave along for the ride. Someone at one of the fan meet-ups heard that Dave didn't have a ticket and offered him one of his spares for free! He wouldn't even accept a beer for it, and the ticket was worth $250. Such a generous dude, and it was badass to get to show Dave why I'm obsessed with all things Floydian!
Falling in love with Maine: Oh my god, Maine! I know that practically every time I leave a place, I gush about wanting to return, but this time I plan on doing it as soon as possible. Dave and I are already making plans to return for a summer road trip in 2018, tying it in with a second visit to Boston and the White Mountains. Man, I can't believe it took me so long to get to New England.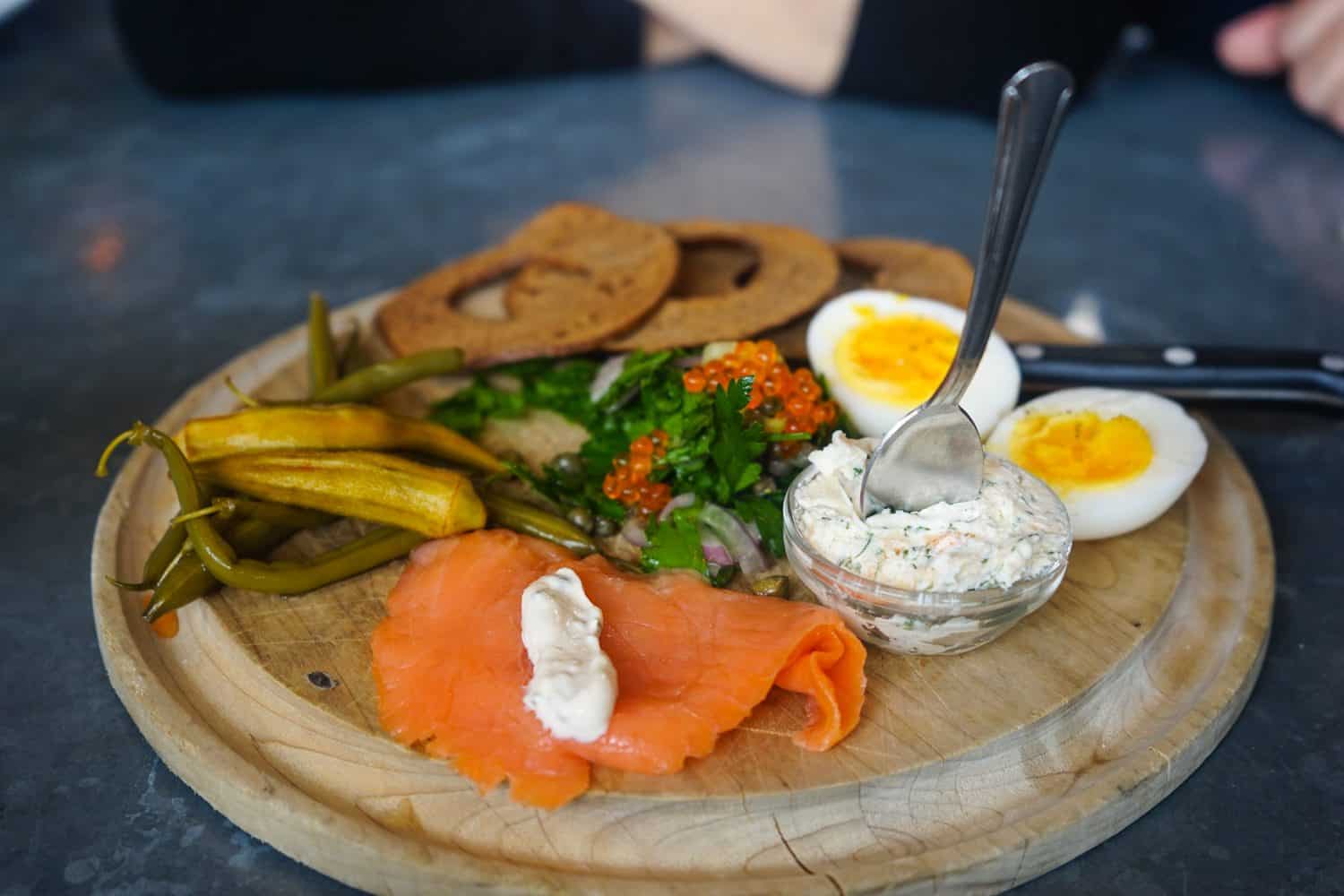 Lowlights of the month:
Breaking my laptop right at the start of my U.S. trip: In true Lauren fashion, as soon as I announced I was going to be blogging my trip in real-time, my laptop fell apart in my hands. It took several weeks to replace it, which threw my schedule out of order and I'm playing catch-up once again.
It's never a good feeling to have to spend a couple of thousand dollars on a new MacBook Pro, but I'm super happy with it and hope it lasts me through many more years of blogging.
The weirdest illness I've ever had: The trains in Portugal always give me a weird kind of sickness. In Porto, earlier this year, I felt dizzy and light-headed for the first four days of my time there after riding up on the train, and when I travelled to Coimbra with Dave, I felt even worse. Our entire time away was marred by extreme levels of nausea from me, and weirdly: I couldn't stop burping whenever I was upright. I'm talking literally 300+ burps a day!
So, uh, that was Coimbra. Happy birthday, Dave! *burp*
As I write this, it's been six weeks since I took that train and I still haven't fully recovered from the nausea, although I'm doing much better. And I'm still burping like a madman.
Let's just say that's the last time I travel by train in Portugal. What even is this?
Discovering Portland now makes me sick: Portland, OR has been one of my favourite cities in the world for the past few years, and it was entirely due to its incredible food scene. I once booked flights to the city purely to visit one restaurant (Tasty n Sons) because I was missing their breakfasts so much.
One of the big downsides to cutting out all the inflammation-causing foods from my diet is that it makes it truly painful to introduce it back. And guys? I'm really not sure what the solution is. Do I start staying only in places with kitchens so that I have total control of what I put in my body? Do I carefully research every single restaurant in a city to make sure I can eat something on the menu? Do I just start eating how I used to and suck up having to deal with a low level of anxiety and allergies at all times? I'm pretty sad to have transitioned from the pickiest eater in the world to someone who lives to try new foods to someone who now has to be hyper-careful of what they put in their body.
But yeah! Portland was tough and I felt pretty terrible at the end of my time there.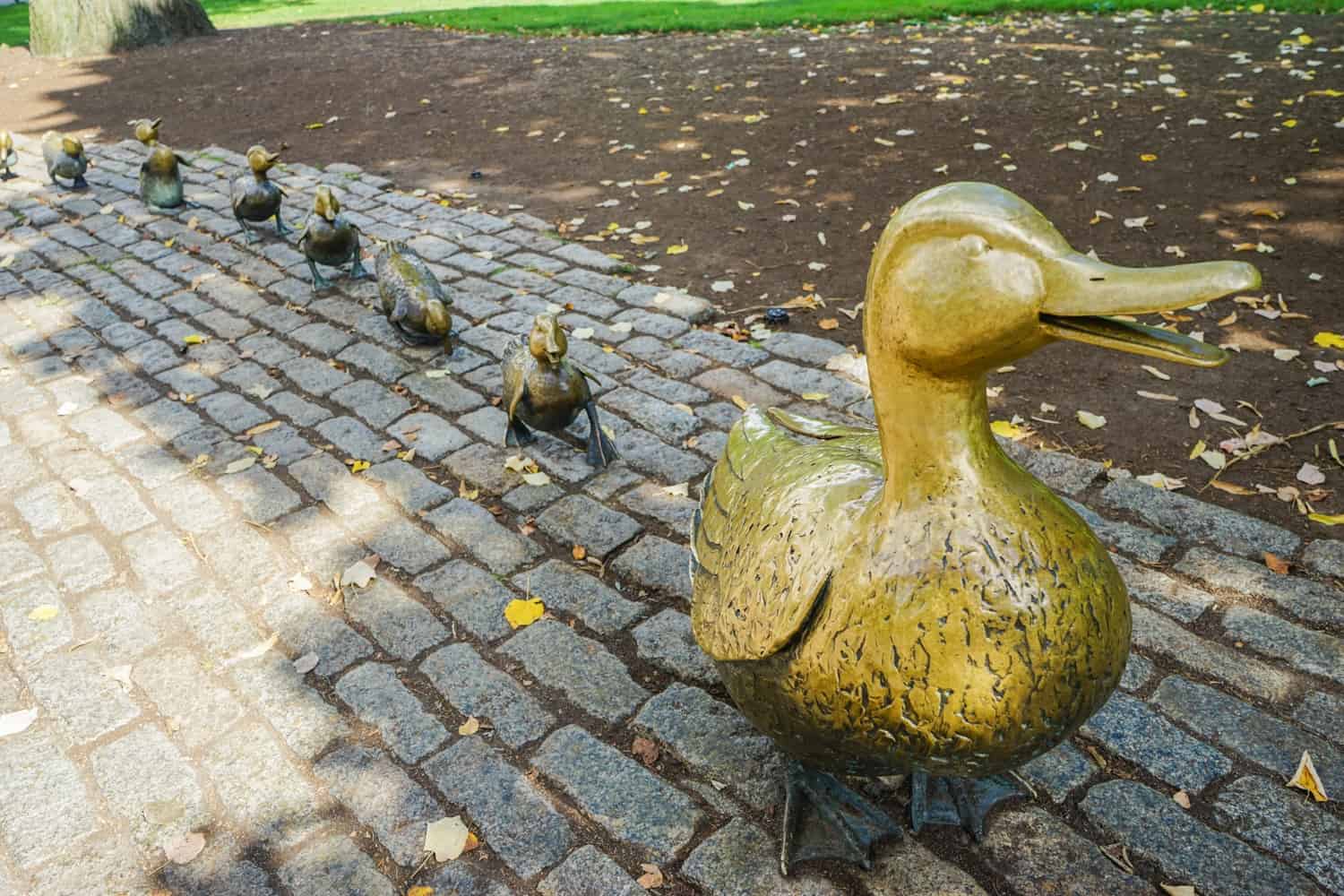 Incidents of the month:
Tumbling down a boat ramp in Acadia National Park: It's not often I can make it through a day of hiking without somehow falling down and injuring myself, so it was with a enormous level of pride that I successfully managed to summit a mountain in Acadia without causing harm to myself, anyone else, or my beautiful surroundings.
Mere hours later, I tripped over a rock and fell down a boat ramp, landing on my knee and injuring it. Sigh. My road trip to the hiking hotspots of New England was suddenly looking like it was going to be an awful lot more painful than anticipated.
Doing a Ross: You know the leather pants episode in Friends? This one? It's one of my favourite episodes of all time and OH MY GOD, YOU GUYS, IT HAPPENED TO ME.
So I was in Copenhagen in an Airbnb, staying in a private room in someone's apartment and the entire family was home. I took a shower while the owners and their kids were having dinner, and, well, I like my showers to be hot.
So hot, in fact, that my legs expanded from the heat and I COULDN'T GET MY JEANS BACK ON AFTERWARDS.
The apartment was set up so that I had to walk through the kitchen to get from my bedroom to the bathroom, so there was no way that I could make a dash for it.
I was stuck inside their bathroom and I couldn't get my pants on!!!!!
I looked for powder, I looked for lotion, I thought about making myself a pair of paste pants so the owners wouldn't know the difference, and I immediately texted my mum to tell her, because she always cries with laughter at the leather pants episode and now it was happening to me.
After many, many minutes of wrestling with my jeans, I messaged Dave and asked him to bring me a pair of shorts to the bathroom in the most discreet manner that he could muster.
Fairly certain it was not at all discreet.
Of course I had a flight booked with Monarch: If an airline goes bust, you can bet your life savings on the odds that I had a flight booked with them. So, it was with no real amount of surprise that I discovered an upcoming flight I'd booked with Monarch was now no longer valid. I'm still trying to get a refund from Paypal, and I'm bummed to discover that alternative flights are now triple in price to what I originally paid.
My Next Steps
October looks set to be yet another action-packed month!
My New England road trip will take me across Maine to the White Mountains in New Hampshire for a few glorious days spent hiking to waterfalls and spectacular viewpoints. From there, I'll be venturing into Vermont for the first time to catch even more of the fall colours on a drive down the length of the state. New Haven, Connecticut will be next on the agenda, and then I'll be rounding off my adventure with a hop, skip, and a jump across Rhode Island! By the end of this road trip, I can't believe I'll have been to a whopping 20 states in total!
And then?
I set myself a challenge to explore more of Portugal at the start of the year, and I've been crisscrossing my way across the country in pursuit of that goal ever since. One of the places I've always dreamed of visiting is the Azores, so I'm squeezing in a five-day road trip extravaganza around São Miguel, the largest island in the archipelago, before heading to Lisbon. On the agenda is plenty of hiking to lagoons, swimming in hot springs, catching up on sleep on volcanic beaches, and scootering around the rugged coastline.
I can't wait!